2Baba has been married to Annie Macaulay-Idibia since 2012 and they have two daughters (his youngest children) named Isabella and Olivia Idibia together. The singer also has five other children with two other women. He had his first two children, both sons named Nino and Zion with a woman named Sunmbo Adeoye and three more children, Agaba Idibia (son), Rose Idibia (daughter), and Innocent Ejeh Oluwakitan Idibia (son) with a woman named Pero. This brings the total number of his children to seven; three sons and four daughters.
2Baba's love life is best described as a beehive of activities as it is very far from dull. Before he tied the nuptial knot with Annie Idibia, the Nigerian Afro hip hop hit maker played the field with different women which resulted in the birth of six children, Nino, Zion, Ehi, Justin, Innocent, and Isabella. The only child of 2Face that was not born out of wedlock is his last child Olivia Idibia who is his second daughter with Annie. The couple's first daughter Isabella was born before they got married.
2Baba exchanged the forever commitment vows with Annie Idibia in 2012 and since then, the couple has been living together as man and wife. This is not to say that their union has not seen some challenges, but from what is perceivable, they have been able to get past the negativities and are still going strong to date.
Who are 2Baba's Children With His Baby Mamas?
Even without the benefit of matrimony, the legendary Nigerian Afro hip hop star started siring children in 2006 when his first son Nino was born by his first baby mama Sunmbo Adeoye. Nino became a brother to Zion who arrived a couple of years later.
However, the birth of Zion also saw the end of 2Face's relationship with Sumbo and heralded the advent of his second baby mama who went ahead to present the music icon with three beautiful children who go by the names Agaba Idibia ((son), Rose Idibia (daughter), and Innocent Ejeh Oluwakitan Idibia (son). After innocent was born, 2Face and Pero's relationship finally hit the rock.
2Baba's last two children came from his legally wedded wife Annie Macaulay, though her first daughter, Isabel Idibia was born way before they exchanged marriage vows. Annie's second daughter, Olivia came to complete their family after they already tied the knot.
Nino Idibia
According to what Sumbo told Punch Newspaper in her tell-all interview, she fell pregnant with the singer's child at the age of 24 and they were already living together when Nino was born on the 15th of January 2006. Nino is now a teenager in his mid-teens.
Needless to say that a 15-year-old would still be in the senior secondary school level and Nino is a student of Chrisland School in Lagos. The boy is much likely to follow in his father's footsteps as he already has proficiency in handling musical instruments like the saxophone. Nino had the opportunity to show off his skills in playing the trumpet during his step-father's church program in 2016.
In November 2016, Nino's school inducted him as The Music Prefect. His proud mama took to Facebook to share the good news with fans; Sumbo said she sees greatness in her son and feels happy to witness the boy's induction as his school's music prefect. In 2017, the rising star emerged winner as the best Music Prefect at Chrisland Schools on the day of his graduation. As a music prefect, Nino had surpassed the expectations of people through his numerous music presentations even on bigger platforms. He also demonstrated his inborn capacity to work with a team as well as lead. Nino is equally a model, a soccer enthusiast, and an Instagram brand influencer.
Zion Idibia
After Sumbo gave 2Face his first child, the news of his randy lifestyle was already running rife and life was not a bed of roses for them. According to Sumbo, it was 2Baba's mother that talked her into living with him so as to prevent the musician from having more baby mamas. Thus, after having her first child, she went back to her baby daddy, believing that the devil she knows will be far better than the angel she never heard of.
It was during their three-year co-habitation that she took in for the send time and gave birth to Zion Idibia in 2008. However, Sumbo had to move on with her life in 2009 after it became glaring that her baby daddy isn't ready to change. Besides, another woman, Pero Adeniyi, already became his baby mama too. Sumbo said she returned home from work one day when the singer was abroad and packed her things and her children out of his life, and went back to her parent's home.
The internet is not suffused with information about Zion Idibia though we know that he clocked 12 in 2020. The second son of 2Baba and Sumbo lives with his mother and brother in their step-father's house. He probably attends the same school as his big brother.
Ehibenzy Idibia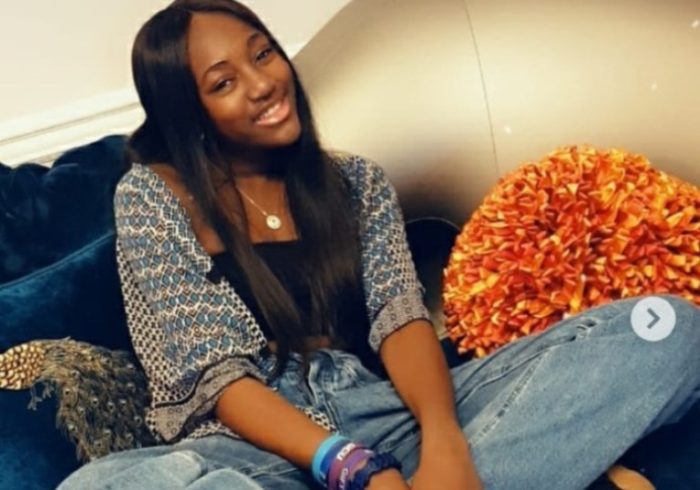 Ehi Idibia is 2Baba's first child with Pero and his first daughter. Her date of birth which reads 2006 is a clear indication that she was already born while the singer was still involved with his first baby mama Sumbo. Her birth opened a new chapter in Pero and the singer's lives. the girl's English name Rose also indicates that she is the one named after the Afro hip hop star's mother Mrs. Rose Idibia. Not much has been said about the first daughter of 2Face, but going by her age, one can deduce that the teenager is still pursuing her academic endeavors.
Justin Agaba Idibia
It is public knowledge that Pero's children with 2Baba are schooling abroad. Justin for one is schooling in Howard County USA. Justin recently made his parents proud when he received an award for academic brilliance from his school. The second child of 2Face and Pero received the Black Students Achievement Award.
Pero who was overjoyed by the news wasted no time in sharing her son's success with fans on social media. She posted the photos of the event on Instagram and thanked Justin for making her proud. From what is obvious, Pero so much believes in her son, calling her several special names like my joy, my heart, my everything, and God's special gift. The singer's baby mama also sees Justin as one who is destined for greatness. Pero was there to lend her support to the youngster as he bagged his first award in life.
Innocent Ejeh Oluwakitan Idibia
Innocent Ejeh Oluwakitan Idibia is 2Baba's last child with Pero and the one who is named after the singer. The little boy was conceived in 2012 amidst rumors that the legendary Afro hip hop star was in the process of rekindling his affair with his old flame Annie Macaulay. Besides, the African Queen crooner already made it clear that Annie was the woman he would exchange marriage vows with. A few months after the singer and Annie exchanged marriage vows in 2012, Innocent was born in 2013 as the last son of 2Face Idibia. After his birth, both 2Baba and Pero became the talk of the town; being a newlywed and having a baby outside wedlock are two things that are not supposed to mix.
Meet The Women 2Baba Had His 7 Children With
It has always been public knowledge that the singer's children did not come from one woman. They were born through three different mothers.
Sunmbo Adeoye, nee Agaba
Sunmbo Adeoye is the first woman to have a baby for the singer but she prefers to maintain a low profile about her connection with the music icon. Besides, Sumbo distinguished herself by moving on with her life when it became glaring that Innocent Idibia had no plans to exchange marriage vows with her. She is now happily married to pastor David Olatunde Adeoye – the General Overseer of a Lagos church called Roy Christian center.
Many people do not know that Sunmbo Adeoye's relationship with 2Baba was far from casual, rather it endured for a while but never led to matrimony. Adeoye who granted a tell-all interview to Punch Newspaper in 2016 said that she was in a vulnerable state when her path crossed with the singer. Studying at Yaba College of Technology at the time, she was a daddy's girl who just lost her father with her mother far away in the US. Sumbo said she was in dire need of love and 2Face was the only person showing her love. She eventually moved in with him and they stayed as live-in lovers for three years. Innocent Idibia's first baby mama came out of the relationship with two children.
Pero Adeniyi
Sumbo was barely out of the door when Pero Adeniyi came into the singer's life. Pero who lived abroad fell in love with 2Baba upon her return to Nigeria and wasted no time in getting pregnant with her first child for the singer. Her life with Innocent Idibia was not far removed from what he experienced with Sumbo and of course, it was quite tumultuous, full of highs and lows.
Despite the tumultuous nature of their dalliance, Pero's relationship with the singer lasted for all of seven years. Pero ended up giving him three children by the time they ended their relationship after 2Face opted to take Annie as his wife. With three jewels to show for her emotional investment in the musician, Pero accepted his decision. However, she was captured in a photo while kissing the singer years after his marriage. To date, Pero Adeniyi remains among the women who have a hold on 2Baba and she equally gave his wife Annie Macaulay a run for her money. In fact, the two women are always at war with exhibitions of public beef.
We would not be too far from the truth to say that Annie made an insinuation about Pero when she took to social media to share a suggestive quote about women who use their children against their fathers. In the message, Annie gave a loud shout out to Sumbo for her conduct. Annie's post triggered a lot of reactions from fans who concluded that 2Baba's wife was indirectly calling Pero Adeniyi out.
Pero's sister Eniola Titilayo also reacted to the post by going to Annie's page to give voice to her hurt feelings. According to her, 2Face's wife was just acting out because her husband got the opportunity to see his children with Pero after Annie managed to keep them apart for two years. However, the response was deleted by Annie who asked Eniola to get off her page.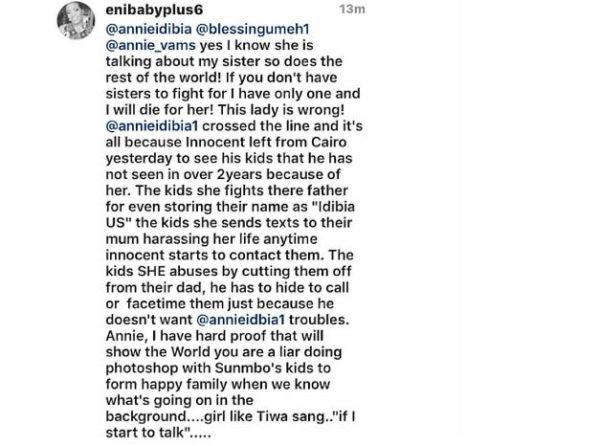 Annie Idibia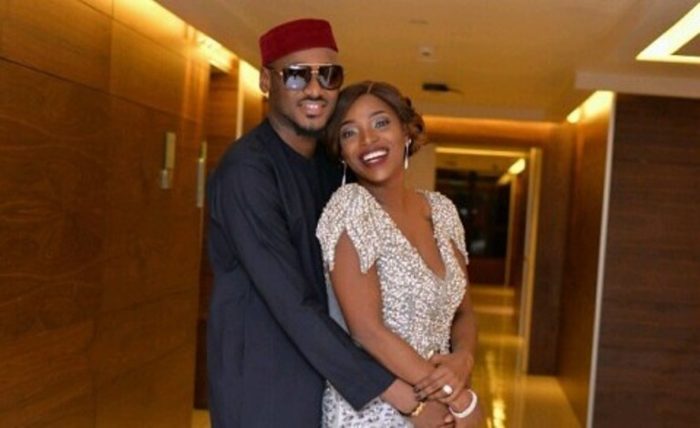 We cannot place our fingers on when Annie and 2Face became an item, but it is public knowledge that she has always been a recurring figure in the singer's life. As far back as 2004 when the Nigerian vocalist released his debut solo album Face to Face, Annie was featured in the music video for African Queen. Thus, we would say that their paths already crossed before the other two baby mamas came into the scene; theirs was more of an on and off-again relationship.
So, when Pero came up with the accusation that Annie snatched 2Baba from her, Annie always maintained the fact that she always had the hip hop star all along. Going forward, the two women never saw eye to eye, avoiding each other like a plague.
2Baba's Wedding to Annie was a Star-studded Affair in Dubai
Annie was already well established in the movie industry as an actress, presenter, and model before she got married to 2Baba on the 2nd of May 2012 in a private ceremony in Lagos Nigeria. 2Face took to Twitter to announce his marriage after popping the big question to Annie at football legend Jay-Jay Okocha's night club (Club 10) on Victoria Island.
The couple's traditional marriage followed suit in Annie's home town Eket, Akwa-Ibom State, Nigeria, on the 8th of March 2013. Before the end of March, the couple tied the knot in a wedding ceremony in Dubai. This happened on the 23rd of March 2013 and had in attendance, Nigerian and Ghanaian celebs who were on hand to witness the long-term duo finally say "I do".
For Annie, life with a man who has kids from other women is not easy but she tries her best to encourage a good relationship between her children and their half-brothers and sister. The other kids do come around to visit and if their mothers are cool with it, so is she.
How Many Children Does 2Baba Have With Wife Annie?
2Face's children with his lawfully wedded wife Annie Idibia are two and they are all girls.
Isabella Idibia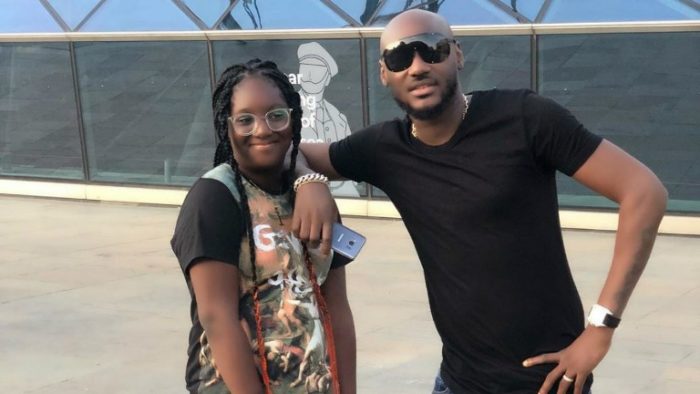 It would interest fans to know that Annie was also one of 2Baba's baby mamas before they exchanged the forever commitment. Their daughter Isabella Idibia was born as far back as 2008 when the Nigerian vocalist was still busy sowing his wild oats; she celebrates her birthday every 10th of December. Like her older half-siblings, Isabella is also known for stellar academic achievements. She became a secondary school student at the age of 9 in 2018 and has won academic awards like Best Diction and Spelling Student, Star Speaker Of The Year, Best Sport Student, a couple of gold medals in swimming, and three bronze medals also in swimming. Her proud mother couldn't hold her joy as she always shares Isabella's achievements.
The youngster is obviously following in her mother's footsteps as she has already made her debut onscreen appearance on the set of The Mr X Family Show, staring Nollywood greats like RMD, Ego Boyo, and Chibuike Anyanwu. According to her mum, Isabel leverages her summer holidays to shoot her part in the family show. The rising star barely surfaced on the entertainment scene when she started scoring endorsement deals. In 2018, Walk4kids – an annual charity event with the objective of guaranteeing the healthy living state of children signed her as its ambassador. Isabella is big for her age, at 12 years old she's already taller than her mummy.
Isabella recently shared a photo she took with 2Baba, referring to the African Queen hitmaker as her boyfriend. Her message read, "My boyfriend and I" and she concluded it by saying "Isn't he handsome".
Olivia Idibia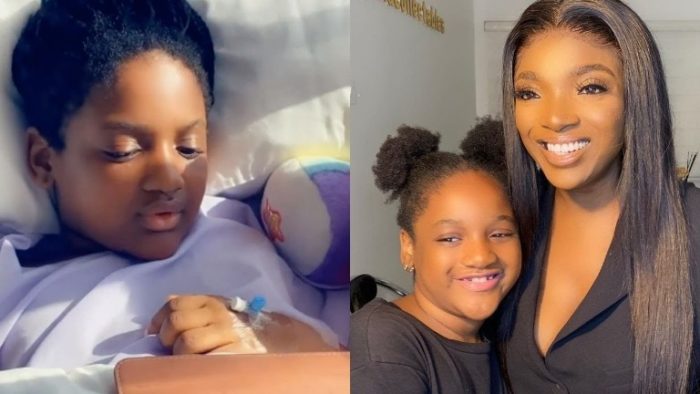 Annie Idibia traveled to Atlanta United States in November 2013 in anticipation of the birth of her second daughter Olivia idibia who announced her entrance on the 3rd of January 2014. Olivia celebrated her fifth birthday in style, throwing a mini party with her friends in attendance. The proud mother shared the party photos on Instagram as she wished her daughter a happy birthday.
Olivia made news headlines when she was admitted into a Dubai hospital to undergo leg surgery. According to Annie, her daughter is a brave fighter and has passed through a lot within three years. In an Instagram post, the mother of two referred to Olivia as 10 boys in one who keeps smiling while fighting a serious battle. Needless to say that the surgery was a huge success and the girl has since recuperated.
The little girl captured the hearts of many when she was seen singing Simi's Duduke in a charming video shared by Annie. This brought a lot of response from social media users who couldn't stop gushing over the adorable girl in the comment section. According to Mrs. Idibia, Olivia really loves the track.