Nigeria is Africa's most populous country and has one of the largest aggregation of ethnic groups in Africa. There are more than 300 Nigerian tribes and among the largest include Hausa-Fulani, Igbo, Yoruba, Ijaw, Kanuri, Annang, Tiv, Ibibio, Etsako, and Efik. Other Nigerian tribes apart from the ones listed constitute a smaller percentage of the total number people from all the tribes in Nigeria. It is noteworthy that Hausa, Igbo and Yoruba make up about 70% of the population of Nigeria. These Nigerian tribes have different cultures carried on by their people thereby contributing to the immense cultural diversity seen in the country.
Hausa Tribe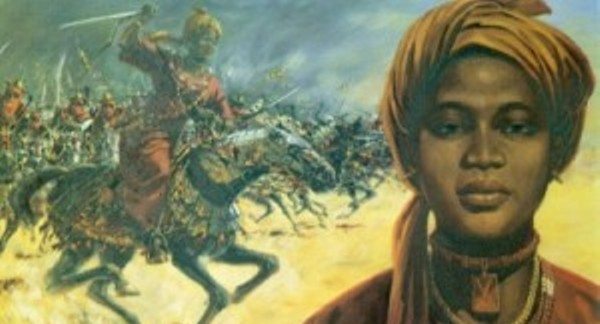 Hausa is the largest tribe in Nigeria making up about 29% of Nigeria's population. They live in the northern part of Nigeria, Southern parts of Niger and west end of Chad Republic. They mostly occupy the towns and villages in Northern parts of Nigeria including: Kano, Kaduna, Biram, Jos, Lafia,  Katsina, Abuja, Sokoto, Bauchi, Birnin Kebbi, Damaturu, Dutse, Gombe, Suleja, Gusau, Jalingo, Jebba, Jos, Lafia, Maiduguri, Makurdi, Yola, Zaria, etc.
No two tribes in Nigeria have exactly the same language but the Hausa language originated and forms part of the Chadic family of Languages which is similar but distantly related to Hebrew and Arabic. In recent times, because of the close similarities between the cultures and lifestyle of Hausa and Fulani, they are often regarded as Hausa-Fulani.
Igbo Tribe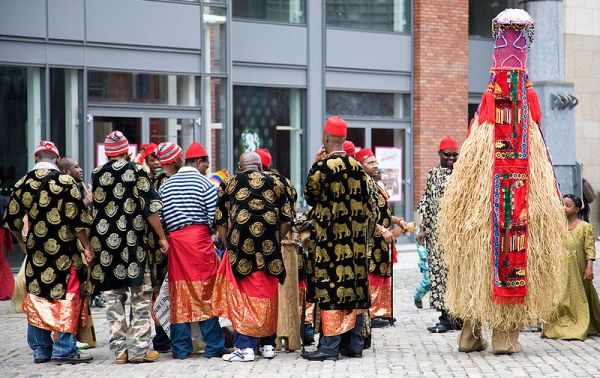 Igbo is one of the major tribes in Nigeria with an appreciable number of people owing their origin to the Igbo tribe. Historically, they were from the Nri Kingdom, which happens to be the oldest Kingdom in Nigeria. The Igbos are industrious and made bronze ceremonial vessels as part of the culture and heritage dated back to the stone age. Geographically, the Igbo land occupies most of South Eastern Nigeria and some of the major cities include Enugu, Onitsha, Owerri, Asaba, Awka, Abakiliki, Abia, Orlu, etc.
Yoruba Tribe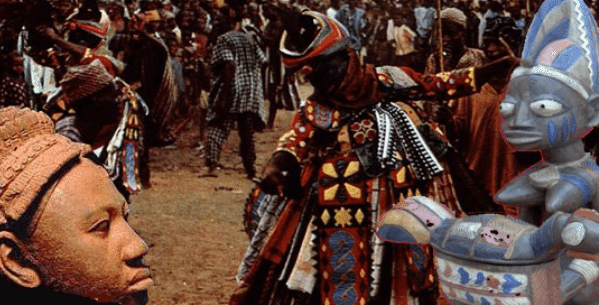 The Yoruba tribe constitute almost 21 % of the population of Nigeria and this translates to about 40 million people. They inhabit the southwestern part of Nigeria but also live in other countries in West Africa including Benin, Ghana, Togo and surprisingly, the Caribbean. They are well involved in arts and have a long history of poetry. Between 1100 to 1700, they made impressive bronze sculptures, most of which were made to represent the heads of gods and rulers. They also made lots of beadwork, metalwork, weaving and mask making.
Complete List of Nigerian Tribes and the States of Nigeria Where They Live
| | | |
| --- | --- | --- |
| | Nigerian Tribes | Nigerian States Where They Live |
| | | |
| 1 | Abayon | Cross River |
| 2 | Abua (Odual) | Rivers |
| 3 | Achipa (Achipawa) | Kebbi |
| 4 | Adim | Cross River |
| 5 | Adun | Cross River |
| 6 | Affade | Yobe |
| 7 | Afizere | Plateau |
| 8 | Afo | Plateau |
| 9 | Agbo | Cross River |
| 10 | Akaju-Ndem (Akajuk) | Cross River |
| 11 | Akweya-Yachi | Benue |
| 12 | Alago (Arago) | Piateau |
| 13 | Amo | Plateau |
| 14 | Anaguta | Plateau |
| 15 | Anang | Akwa lbom |
| 16 | Andoni | Akwa lbom, Rivers |
| 17 | Angas | Bauchi, Jigawa, Plateau |
| 18 | Ankwei | Plateau |
| 19 | Anyima | Cross River |
| 20 | Attakar (ataka) | Kaduna |
| 21 | Auyoka (Auyokawa) | Jigawa |
| 22 | Awori | Lagos, Ogun |
| 23 | Ayu | Kaduna |
| 24 | Babur | Adamawa, Bomo, Taraba, Yobe |
| 25 | Bachama | Adamawa |
| 26 | Bachere | Cross River |
| 27 | Bada | Plateau |
| 28 | Bade | Yobe |
| 29 | Bahumono | Cross River |
| 30 | Bakulung | Taraba |
| 31 | Bali | Taraba |
| 32 | Bambora (Bambarawa) | Bauchi |
| 33 | Bambuko | Taraba |
| 34 | Banda (Bandawa) | Taraba |
| 35 | Banka (Bankalawa) | Bauchi |
| 36 | Banso (Panso) | Adamawa |
| 37 | Bara (Barawa) | Bauchi |
| 38 | Barke | Bauchi |
| 39 | Baruba (Barba) | Niger |
| 40 | Bashiri (Bashirawa) | Plateau |
| 41 | Bassa | Kaduna, Kogi, Niger, Plateau |
| 42 | Batta | Adamawa |
| 43 | Baushi | Niger |
| 44 | Baya | Adamawa |
| 45 | Bekwarra | Cross River |
| 46 | Bele (Buli, Belewa) | Bauchi |
| 47 | Betso (Bete) | Taraba |
| 48 | Bette | Cross River |
| 49 | Bilei | Adamawa |
| 50 | Bille | Adamawa |
| 51 | Bina (Binawa) | Kaduna |
| 52 | Bini | Edo |
| 53 | Birom | Plateau |
| 54 | Bobua | Taraba |
| 55 | Boki (Nki) | Cross River |
| 56 | Bkkos | Plateau |
| 57 | Boko (Bussawa, Bargawa) | Niger |
| 58 | Bole (Bolewa) | Bauchi, Yobe |
| 59 | Botlere | Adamawa |
| 60 | Boma (Bomawa, Burmano) | Bauchi |
| 61 | Bomboro | Bauchi |
| 62 | Buduma | Borno, Niger |
| 63 | Buji | Plateau |
| 64 | Buli | Bauchi |
| 65 | Bunu | Kogi |
| 66 | Bura | Adamawa |
| 67 | Burak | Bauchi |
| 68 | Burma (Burmawa) | Plateau |
| 69 | Buru | Yobe |
| 70 | Buta (Butawa) | Bauchi |
| 71 | Bwall | Plateau |
| 72 | Bwatiye | Adamawa |
| 73 | Bwazza | Adamawa |
| 74 | Challa | Plateau |
| 75 | Chama (Chamawa Fitilai) | Bauchi |
| 76 | Chamba | Taraba |
| 77 | Chamo | Bauchi |
| 78 | Chibok (Chibbak) | Yobe |
| 79 | Chinine | Borno |
| 80 | Chip | Plateau |
| 81 | Chokobo | Plateau |
| 82 | Chukkol | Taraba |
| 83 | Daba | Adamawa |
| 84 | Dadiya | Bauchi |
| 85 | Daka | Adamawa |
| 86 | Dakarkari | Niger, Kebbi |
| 87 | Danda (Dandawa) | Kebbi |
| 88 | Dangsa | Taraba |
| 89 | Daza (Dere, Derewa) | Bauchi |
| 90 | Degema | Rivers |
| 91 | Deno (Denawa) | Bauchi |
| 92 | Dghwede | Bomo |
| 93 | Diba | Taraba |
| 94 | Doemak (Dumuk) | Plateau |
| 95 | Ouguri | Bauchi |
| 96 | Duka (Dukawa) | Kebbi |
| 97 | Duma (Dumawa) | Bauchi |
| 98 | Ebana (Ebani) | Rivers |
| 99 | Ebirra (lgbirra) | Edo, Kogi, Ondo |
| 100 | Ebu | Edo, Kogi |
| 101 | Efik | Cross River |
| 102 | Egbema | Rivers |
| 103 | Egede (lgedde) | Benue |
| 104 | Eggon | Plateau |
| 105 | Egun (Gu) | Lagos,Ogun |
| 106 | Ejagham | Cross River |
| 107 | Ekajuk | Cross River |
| 108 | Eket | Akwa Ibom |
| 109 | Ekoi | Cross River |
| 110 | Engenni (Ngene) | Rivers |
| 111 | Epie | Rivers |
| 112 | Esan (Ishan) | Edo |
| 113 | Etche | Rivers |
| 114 | Etolu (Etilo) | Benue |
| 115 | Etsako | Edo |
| 116 | Etung | Cross River |
| 117 | Etuno | Edo |
| 118 | Palli | Adamawa |
| 119 | Pulani (Pulbe) | Bauchi, Borno, Jigawa , Kaduna, Kano, Katsina, Kebbi , Niger, Sokoto, Taraba, Yobe, etc. |
| 120 | Fyam (Fyem) | Plateau |
| 121 | Fyer(Fer) | Plateau |
| 122 | Ga'anda | Adamawa |
| 123 | Gade | Niger |
| 124 | Galambi | Bauchi |
| 125 | Gamergu-Mulgwa | Bomo |
| 126 | Qanawuri | Plateau |
| 127 | Gavako | Borno |
| 128 | Gbedde | Kogi |
| 129 | Gengle | Taraba |
| 130 | Geji | Bauchi |
| 131 | Gera (Gere, Gerawa) | Bauchi |
| 132 | Geruma (Gerumawa) | Plateau |
| 133 | Geruma (Gerumawa) | Bauchi |
| 134 | Gingwak | Bauchi |
| 135 | Gira | Adamawa |
| 136 | Gizigz | Adamawa |
| 137 | Goernai | Plateau |
| 138 | Gokana (Kana) | Rivers |
| 139 | Gombi | Adamawa |
| 140 | Gornun (Gmun) | Taraba |
| 141 | Gonia | Taraba |
| 142 | Gubi (Gubawa) | Bauchi |
| 143 | Gude | Adamawa |
| 144 | Gudu | Adamawa |
| 145 | Gure | Kaduna |
| 146 | Gurmana | Niger |
| 147 | Gururntum | Bauchi |
| 148 | Gusu | Plateau |
| 149 | Gwa (Gurawa) | Adamawa |
| 150 | Gwamba | Adamawa |
| 151 | Gwandara | Kaduna, Niger, Plateau |
| 152 | Gwari (Gbari) | Kaduna, Niger, Plateau |
| 153 | Gwom | Taraba |
| 154 | Gwoza (Waha) | Bomo |
| 155 | Gyem | Bauchi |
| 156 | Hausa | Bauchi, Borno, Jigawa, Kaduna,Kano, Kastina, Kebbi, Niger,Taraba, Sokoto, etc |
| 157 | Higi (Hig) | Borno, Adamawa |
| 158 | Holma | Adamawa |
| 159 | Hona | Adamawa |
| 160 | Ibeno | Akwa lbom |
| 161 | Ibibio | Akwa lbom |
| 162 | Ichen | Adamawa |
| 163 | Idoma | Benue, Taraba |
| 164 | Igalla | Kogi |
| 165 | lgbo | Abia, Anambra, Benue, Delta, Ebonyi,Enugu, Imo, Rivers |
| 166 | ljumu | Kogi |
| 167 | Ikorn | Cross River |
| 168 | Irigwe | Plateau |
| 169 | Isoko | Delta |
| 170 | lsekiri (Itsekiri) | Delta |
| 171 | lyala (lyalla) | Cross River |
| 172 | lzondjo) | Bayelsa, Delta, Ondo, Rivers |
| 173 | Jaba | Kaduna |
| 174 | Jahuna (Jahunawa) | Taraba |
| 175 | Jaku | Bauchi |
| 176 | Jara (Jaar Jarawa Jarawa-Dutse) | Bauchi |
| 177 | Jere (Jare, Jera, Jera, Jerawa) | Bauchi, Plateau |
| 178 | Jero | Taraba |
| 179 | Jibu | Adamawa |
| 180 | Jidda-Abu | Plateau |
| 181 | Jimbin (Jimbinawa) | Bauchi |
| 182 | Jirai | Adamawa |
| 183 | Jonjo (Jenjo) | Taraba |
| 184 | Jukun | Bauchi, Benue,Taraba, Plateau |
| 185 | Kaba(Kabawa) | Taraba |
| 186 | Kadara | Taraba |
| 187 | Kafanchan | Kaduna |
| 188 | Kagoro | Kaduna |
| 189 | Kaje (Kache) | Kaduna |
| 190 | Kajuru (Kajurawa) | Kaduna |
| 191 | Kaka | Adamawa |
| 192 | Kamaku (Karnukawa) | Kaduna, Kebbi, Niger |
| 193 | Kambari | Kebbi, Niger |
| 194 | Kambu | Adamawa |
| 195 | Kamo | Bauchi |
| 196 | Kanakuru (Dera) | Adamawa, Borno |
| 197 | Kanembu | Bomo |
| 198 | Kanikon | Kaduna |
| 199 | Kantana | Plateau |
| 200 | Kanufi | Kaduna, Adamawa, Bomo, Kano,Niger, Jigawa, Plateau, Taraba, Yobe |
| 201 | Karekare (Karaikarai) | Bauchi, Yobe |
| 202 | Karimjo | Taraba |
| 203 | Kariya | Bauchi |
| 204 | Katab (Kataf) | Kaduna |
| 205 | Kenern (Koenoem) | Plateau |
| 206 | Kenton | Taraba |
| 207 | Kiballo (Kiwollo) | Kaduna |
| 208 | Kilba | Adamawa |
| 209 | Kirfi (Kirfawa) | Bauchi |
| 210 | Koma | Taraba |
| 211 | Kona | Taraba |
| 212 | Koro (Kwaro) | Kaduna, Niger |
| 213 | Kubi (Kubawa) | Bauchi |
| 214 | Kudachano (Kudawa) | Bauchi |
| 215 | Kugama | Taraba |
| 216 | Kulere (Kaler) | Plateau |
| 217 | Kunini | Taraba |
| 218 | Kurama | Jigawa, Kaduna, Niger, Plateau |
| 219 | Kurdul | Adamawa |
| 220 | Kushi | Bauchi |
| 221 | Kuteb | Taraba |
| 222 | Kutin | Taraba |
| 223 | Kwalla | Plateau |
| 224 | Kwami (Kwom) | Bauchi |
| 225 | Kwanchi | Taraba |
| 226 | Kwanka (Kwankwa) | Bauchi, Plateau |
| 227 | Kwaro | Plateau |
| 228 | Kwato | Plateau |
| 229 | Kyenga (Kengawa) | Sokoto |
| 230 | Laaru (Larawa) | Niger |
| 231 | Lakka | Adamawa |
| 232 | Lala | Adamawa |
| 233 | Lama | Taraba |
| 234 | Lamja | Taraba |
| 235 | Lau | Taraba |
| 236 | Ubbo | Adamawa |
| 237 | Limono | Bauchi, Plateau |
| 238 | Lopa (Lupa, Lopawa) | Niger |
| 239 | Longuda (Lunguda) | Adamawa, Bauchi |
| 240 | Mabo | Plateau |
| 241 | Mada | Kaduna, Plateau |
| 242 | Mama | Plateau |
| 243 | Mambilla | Adamawa |
| 244 | Manchok | Kaduna |
| 245 | Mandara (Wandala) | Bomo |
| 246 | Manga (Mangawa) | Yobe |
| 247 | Margi (Marghi) | Adamawa, Bomo |
| 248 | Matakarn | Adamawa |
| 249 | Mbembe | Cross River, Enugu |
| 250 | Mbol | Adamawa |
| 251 | Mbube | Cross River |
| 252 | Mbula | Adamawa |
| 253 | Mbum | Taraba |
| 254 | Memyang (Meryan) | Plateau |
| 255 | Miango | Plateau |
| 256 | Miligili (Migili) | Plateau |
| 257 | Miya (Miyawa) | Bauchi |
| 258 | Mobber | Bomo |
| 259 | Montol | Plateau |
| 260 | Moruwa (Moro'a, Morwa) | Kaduna |
| 261 | Muchaila | Adamawa |
| 262 | Mumuye | Taraba |
| 263 | Mundang | Adamawa |
| 264 | Munga (Mupang) | Plateau |
| 265 | Mushere | Plateau |
| 266 | Mwahavul (Mwaghavul) | Plateau |
| 267 | Ndoro | Taraba |
| 268 | Ngamo | Bauchi, Yobe |
| 269 | Ngizim | Yobe |
| 270 | Ngweshe (Ndhang.Ngoshe-Ndhang) | Adamawa, Borno |
| 271 | Ningi (Ningawa) | Bauchi |
| 272 | Ninzam (Ninzo) | Kaduna, Plateau |
| 273 | Njayi | Adamawa |
| 274 | Nkim | Cross River |
| 275 | Nkum | Cross River |
| 276 | Nokere (Nakere) | Plateau |
| 277 | Nunku | Kaduna, Plateau |
| 278 | Nupe | Niger |
| 279 | Nyandang | Taraba |
| 280 | Ododop | Cross River |
| 281 | Ogori | Kwara |
| 282 | Okobo (Okkobor) | Akwa lbom |
| 283 | Okpamheri | Edo |
| 284 | Olulumo | Cross River |
| 285 | Oron | Akwa lbom |
| 286 | Owan | Edo |
| 287 | Owe | Kwara |
| 288 | Oworo | Kwara |
| 289 | Pa'a (Pa'awa Afawa) | Bauchi |
| 290 | Pai | Plateau |
| 291 | Panyam | Taraba |
| 292 | Pero | Bauchi |
| 293 | Pire | Adamawa |
| 294 | Pkanzom | Taraba |
| 295 | Poll | Taraba |
| 296 | Polchi Habe | Bauchi |
| 297 | Pongo (Pongu) | Niger |
| 298 | Potopo | Taraba |
| 299 | Pyapun (Piapung) | Plateau |
| 300 | Qua | Cross River |
| 301 | Rebina (Rebinawa) | Bauchi |
| 302 | Reshe | Kebbi, Niger |
| 303 | Rindire (Rendre) | Plateau |
| 304 | Rishuwa | Kaduna |
| 305 | Ron | Piateau |
| 306 | Rubu | Niger |
| 307 | Rukuba | Plateau |
| 308 | Rumada | Kaduna |
| 309 | Rumaya | Kaduna |
| 310 | Sakbe | Taraba |
| 311 | Sanga | Bauchi |
| 312 | Sate | Taraba |
| 313 | Saya (Sayawa Za'ar) | Bauchi |
| 314 | Segidi (Sigidawa) | Bauchi |
| 315 | Shanga (Shangawa) | Sokoto |
| 316 | Shangawa (Shangau) | Plateau |
| 317 | Shan-Shan | Plateau |
| 318 | Shira (Shirawa) | Kano |
| 319 | Shomo | Taraba |
| 320 | Shuwa | Adamawa, Borno |
| 321 | Sikdi | Plateau |
| 322 | Siri (Sirawa) | Bauchi |
| 323 | Srubu (Surubu) | Kaduna |
| 324 | Sukur | Adamawa |
| 325 | Sura | Plateau |
| 326 | Tangale | Bauchi |
| 327 | Tarok | Plateau, Taraba |
| 328 | Teme | Adamawa |
| 329 | Tera (Terawa) | Bauchi, Bomo |
| 330 | Teshena (Teshenawa) | Kano |
| 331 | Tigon | Adamawa |
| 332 | Tikar | Taraba |
| 333 | Tiv | Benue, Plateau, Taraba |
| 334 | Tula | Bauchi |
| 335 | Tur | Adamawa |
| 336 | Ufia | Benue |
| 337 | Ukelle | Cross River |
| 338 | Ukwani (Kwale) | Delta |
| 339 | Uncinda | Kaduna, Kebbi, Niger, Sokoto |
| 340 | Uneme (Ineme) | Edo |
| 341 | Ura (Ula) | Niger |
| 342 | Urhobo | Delta |
| 343 | Utonkong | Benue |
| 344 | Uyanga | Cross River |
| 345 | Vemgo | Adamawa |
| 346 | Verre | Adamawa |
| 347 | Vommi | Taraba |
| 348 | Wagga | Adamawa |
| 349 | Waja | Bauchi |
| 350 | Waka | Taraba |
| 351 | Warja (Warja) | Jigawa |
| 352 | Warji | Bauchi |
| 353 | Wula | Adamawa |
| 354 | Wurbo | Adamawa |
| 355 | Wurkun | Taraba |
| 356 | Yache | Cross River |
| 357 | Yagba | Kwara |
| 358 | Yakurr (Yako) | Cross River |
| 359 | Yalla | Benue |
| 360 | Yandang | Taraba |
| 361 | Yergan (Yergum) | Plateau |
| 362 | Yoruba | Kwara, Lagos, Ogun, Ondo, Oyo, Osun, Ekiti, Kogi |
| 363 | Yott | Taraba |
| 364 | Yumu | Niger |
| 365 | Yungur | Adamawa |
| 366 | Yuom | Plateau |
| 367 | Zabara | Niger |
| 368 | Zaranda | Bauchi |
| 369 | Zarma (Zarmawa) | Kebbi |
| 370 | Zayam (Zeam) | Bauchi |
| 371 | Zul (Zulawa) | Bauchi |