Despite his juvenile appearance, Nigerian actor, comedian, serial investor, and entrepreneur Chinedu Ikedieze is well into his 40s. The Nollywood comedian was born in the late 1970s into the Ikedieze Ogbonna family. Chinedu grew up alongside a younger brother whom he lost to the ravages of sickle cell anemia.
Because of his small stature, Nollywood movie producers saw Chinedu as someone to be pigeonholed into childish roles. Consequently, the actor became synonymous with juvenile roles until he made bold to leap into grown-up roles. Today, he has achieved many milestones in the Nigerian movie scene, emerging as one of the richest. Chinedu's efforts in the industry have not gone unnoticed, apart from making loads of money, the funny actor has quite a good number of awards to show for the years he has put into the entertainment industry.
Profile Summary of Chinedu Ikedieze
Full name: Chinedu Ikedieze
Birthdate: December 12, 1977
Birthplace: Abia State
Age: 43
Nationality: Nigerian
Ethnicity: Igbo
Marital status: Married
Education: Institute of Management and Technology and New York Film Academy
Parents: Mr. Michael Ikedieze Ogbonna and Mrs. Ikedieze Ogbonna
Years active: 1998 to date
Occupation: Actor
Net worth: $3.5 million
Chinedu Ikedieze is 43 Years Old and Heading to the Mid-Forties
Born on the 12th of December in 1977, Chinedu Ikedieze is a typical Igbo man from Iluoma Uzuakoli in Bende, Abia State. His date of birth is an indication that the funny entertainer will soon hit his mid-40s. Ikedieze spent a better part of his formative years in the commercial nerve center of his home state known as Aba. Chinedu's parents have been accurately identified as Mr. Michael Ikedieze Ogbonna and his wife Mrs. Ikedieze Ogbonna.
Far from being the only child of the Ikedieze Ogbonna family, Chinedu had a younger brother who didn't make it into adulthood. According to what the actor told Saturday Beats, his brother suffered from sickle cell anemia and died in 2009. Chinedu remembered the close bond he shared with his late brother, describing the day of his demise as the saddest he has ever experienced in life. The Nollywood star reminisced his late brother's life, describing him as a funny and free-spirited person who never ceased to bring smiles to people's faces.
Describing the type of family he comes from, Chinedu told a tale of poverty. According to the movie star, he experienced rough days before his advent into the movie world. The experience left him with the fear of ending up poor and he vowed to do his best to avoid poverty in the future, so long as it is legal.
Ikedieze's Childhood Aspiration Was to Become a Legal Practitioner
Growing up in Aba, Abia State, Chinedu Ikedieze acquired both primary and secondary academic qualifications there. His childhood aspiration has always been to become a legal practitioner, but that particular dream had to take the back seat when he came into contact with acting at the secondary school level. With his secondary education done and dusted, the aspiring actor enrolled with the Institute of Management and Technology (IMT) in Enugu, graduating with a Higher National Diploma in Theater Arts. He also did a degree course in Mass Communication.
During his days at IMT, Chinedu exhibited a burning passion for the performing arts which attracted him to the school's theater group. He became very active in the group, participating in multiple large-scale productions. As a smart and wise guy, the blossoming entertainer saw the opportunity inherent in the theater group and utilized it to the fullest; for one, he was able to polish the rough edges of his craft and also made important industry contacts.
Not satisfied with what he has already acquired from Nigerian institutions of learning, Chinedu Ikedieze still desired to further hone his acting skills. This quest led him to the prestigious NYFA (New York Film Academy) from where he graduated in 2004.
His Acting Career Commenced at Age 11
Very few people know that Chinedu Ikedieze's acting career started as far back as 1998 when the emerging comedian was just 11 years old. He was first seen on the set of the movie Evil Men where he played a brief role. He impressed the producers of the movie who continued to cast him in subsequent roles. In 2000, he joined the cast of the movie entitled The First Nigerian Girl where he shared the screen with legends like Pete Edochie. Pat Atta was also among the cast members.
Long before Chinedu dreamt of joining the world of showbiz. The little man was living with his grandma in his home state of Abia. According to the movie star, his head was filled with dreams of going to law school and settling down to practice law, however, fate and providence obviously had other plans for him.
Aki na Ukwa Comedy Film Ushered Him to Prominence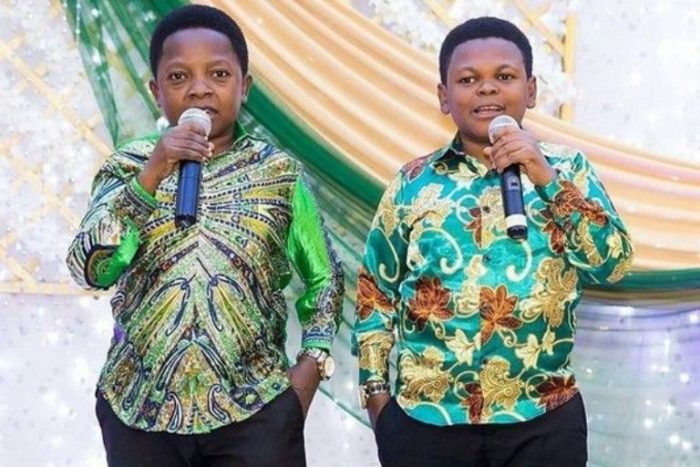 It was in 2002 that Chinedu started acting with Osita Iheme, another funny little person, and the duo was featured in the hilarious movie Aki na Ukwa. Acting the role of the problem child Aki in the comedy marked his rise to prominence and since then, the actor hasn't looked back. Besides, his strong on-screen bond with Osita Iheme who was cast as Pawpaw led to them being featured together in several movies.
His childish looks also take some credit for his success in Nollywood as producers preferred to cast him in juvenile roles despite his real age. His breakout year, 2002 was rather prolific for Chinedu as he surfaced in nearly a dozen movies. Notable among them are Charge and Bail, Lagos Boys, School Dropout, Tom and Jerry, and 2 Rats.
Subsequently, Chinedu was listed among the highly sought-after actors for comic roles. This earned him a spot on the Top 10 Funniest Nollywood Actors of All Time list. As earlier mentioned, casting directors initially saw him as someone to be stereotyped into juvenile roles, however, Ikedieze took a bold step into characters for the grown ups.
His movie credit so far is above 200 and still counting. Besides, the actor is seriously working on a TV series, The Johnsons where he is depicting the character of Efetobore Johnson. Since they were cast together in 2002, Chinedu Ikedieze and Osita Iheme have maintained great onscreen/offscreen chemistry which has received praise from the Nollywood fraternity. The duo now views themselves as brothers.