Samantha Lewes was the wife of Tom Hanks, the American actor and filmmaker. She was an American actress born on 29th November 1952 and died on 12th March 2002. Samantha and Tom first met while they were both students at the California State University, Sacramento. They subsequently began a relationship and got married in 1978. Their marriage lasted for nearly ten years before they divorced in 1987.
Tom Hanks is easily one of the most famous actors in Hollywood; in fact, some sources rank him as the best actor in the history of filmmaking. Given his fame and prestige, Hanks' personal life has been of much public interest. Many people know that he has been married for almost 28 years to an actress named Ruth Wilson. However, not many people know that this is not his first marriage. Not many also know that he was once married to another actress named Samantha Lewes. If you belong to this category and would love to know more about his first wife, then you are in the right place.
Samatha Lewes Bio
Samantha Lewes (birth name – Susan Jane Dillingham) was born on the 29th day of November 1952. She grew up in San Diego California. There is not much information about Lewes' early childhood or family background. As such, her parent's name is not known. It is also not known if she has any siblings. When it comes to her education, Samantha Lewes attended Skyline High School before proceeding to the California State University Sacramento. It was during her college days that she would meet future husband, Tom Hanks.
With regards to her career, Samantha Lewes was a Hollywood actress and producer. Her film credits include the ABC sitcom, Bosom Buddies. Bosom Buddies ran from 1980 to 1982 and followed the antics of two men who pretend to be women in order to gain admission into a cheap women's hotel. The series was headlined by Tom Hanks and Peter Scolari and Lewes had a guest role in it. Samantha Lewes also featured in the TV movie, Mr. Success. The movie follows a man who leaves his family in the pursuit of success. Lewes had a minor part as a customer in the movie.
Samantha Lewes' Husband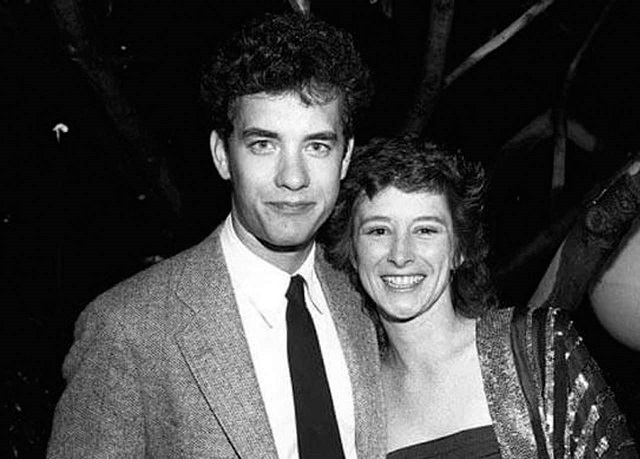 Samantha Lewes first met Tom Hanks while they both students at the California State University Sacramento. They subsequently began a relationship and got married in 1978. At that time, they were both struggling actors and their first home was a roach-infested apartment in Manhattan. Lewes and Hanks were married for nearly ten years and divorced in 1987.
Their divorce was somewhat acrimonious as they were allegations and counter-allegations flying about. Lewes accused Hanks of trying to cut her out of their property and earnings in the divorce settlement. The court even had to make an order telling both parties to maintain the peace and desist from attacking, molesting, striking, battering or assaulting each other.
All in all, the divorce was finalized in 1987 and the couple went their separate ways. Tom Hanks has since revealed that he married Lewes in order to escape from loneliness. The actor also admitted that he was an imperfect husband and absentee father. Following their divorce, Lewes and Hanks moved on with their respective lives.
Samantha Lewes retreated into and concentrated on family life. Hanks, on the other hand, pursued his budding career. He has gone to feature in several highly acclaimed films such as Saving Private Ryan, Forrest Gump, Philadelphia, Cast Away, Sleepless in Seattle, Captain Philips, The Post and Apollo 13. He has also received numerous honors including consecutive Oscar awards for best actor, in 1993 and 1994.
Samantha Lewes' Children
Samatha Lewes had two children with Tom Hanks. They are a son named Colin and a daughter named Elizabeth Hanks. There are not many details on Elizabeth. Colin, on the other hand, has followed his parents' footsteps into Hollywood. He is an actor and director and has featured in movies such as Jumanji: Welcome to the Jungle, Band-Aid, Vacation, The Guilt Trip, Super Buddies, The House Bunny, Careless, Untraceable, Orange County, Whatever It Takes, and My Mom's New Boyfriend. Colin Hanks is also doing well in his personal life. He is married to a lady named Samantha Bryant and they have two daughters together. Their names are Olivia and Charlotte.
Death of Tom Hanks' First Wife
Samantha Lewes passed away on the 12th of March 2002 in Sacramento California. Her death was as a result of complications arising from bone cancer. Her demise was a painful loss to her children and family who did all in their power to help her. Even her ex-husband, Tom Hanks, contributed resources to get her the best of medical care. All these efforts, however, came to naught as she took her last breath in March 2002.