The number of airports in Africa is growing in number as the continent awakens to engage in international travel. Air transport has dramatically increased in the continent over the past 10 years and this has led to upgrades and improvements in the number of existing international airports as well as the construction of new ones. In the past, most African countries have one, two, or three international airports but that number is gradually beginning to increase in recent times with Ethiopia anticipating to build the largest airport in the continent in 2020.
While the world is still waiting for the country to unveil this massive project, there are a number of African airports that are worth mentioning when you consider the size and how much renovations they have seen. Such international airports in Africa with considerable size are listed below:
10. Port Elizabeth International Airport, South Africa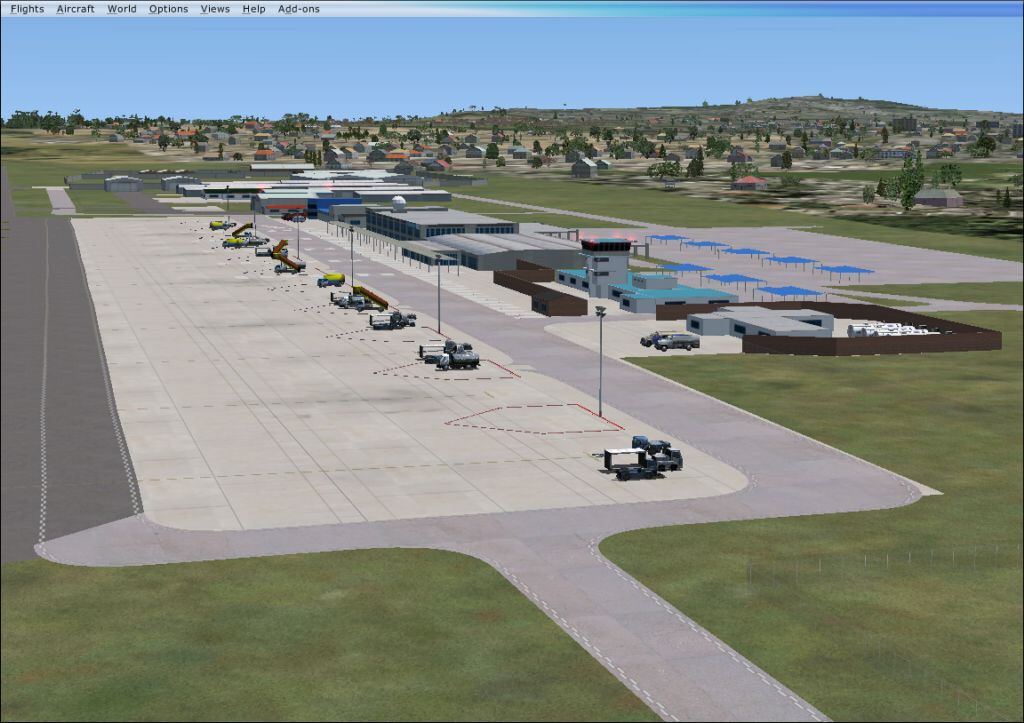 Situated in Port Elizabeth, South Africa, is one of the best airports in Africa. Known as the 'ten-minute airport', the airport is owned and handled by the Airports Company South Africa (ACSA) and is located within five minutes drive from the central business district and the beachfront. It is no more than ten minutes driving distance from other areas of importance in the city. Port Elizabeth international airport currently handles more than one million passengers every year and over 800 tons of cargo, including flowers, frozen lobster, etc. With the modern terminal upgrade, the airport can handle up to 2 million passengers a year.
9. Jomo Kenyatta International Airport, Nairobi, Kenya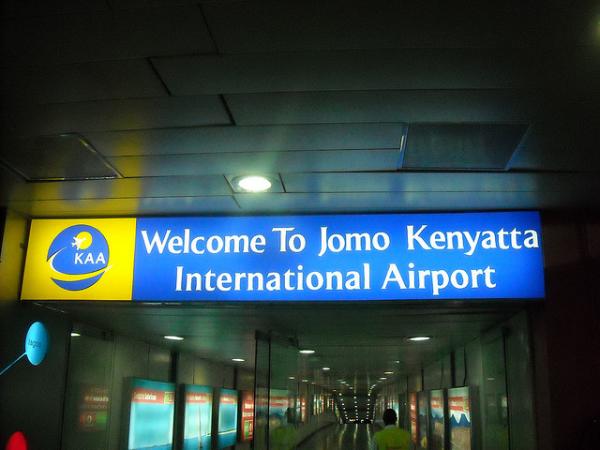 Jomo Kenyatta International Airport is Kenya's largest airport and the busiest airport in the eastern and central African regions. It is located 18 kilometers east of the capital- Nairobi and is served by 49 airlines with direct flights to Europe, the Middle East, the Far East, and other African Countries.
The airport handles more than 6 million passengers every year. Post Office, Bank, Restaurants, Cafeterias, Bars, VIP Lounge, Duty-Free Shop, Newsagent/Tobacconist, Auto Exchange Machine, Bureau de Change, Tourist Help Desk, Car Rental, Taxi Service/Rank, First Aid, Disabled Access/Facilities, Baby/Parent Room, Business Centre are a few of the facilities on the ground. The airport saw some expansion work in it to double its capacity along with a planned rail link.
8. Murtala Muhammed International Airport, Lagos, Nigeria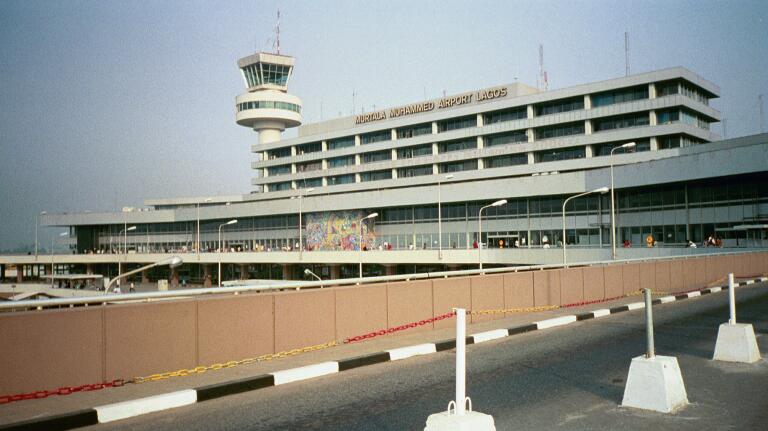 Situated in Lagos is West Africa's busiest airport; Murtala Muhammed International Airport. The airport was officially opened on 15 March 1979. With both domestic and international terminals, the total aircraft movement figure stands above 100,000 per year and handles more than 6 million passengers every year. The airport has gone through several renovations and continues to undergo major renovations. Major carriers like Emirates, Ocean Air, Delta, British Airways, Turkish Airlines, KLM, and China Southern Airlines all have landing rights to Nigeria's largest international airport.
7. Mohammed V International Airport, Casablanca, Morocco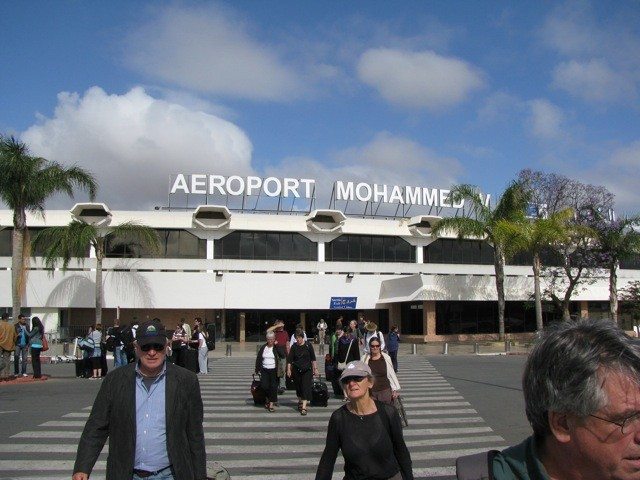 Mohammed V International Airport (airport code CMN) is located in Morocco about 30 kilometers southeast of Casablanca. It is operated by ONDA (National Airports Office). It is the busiest airport in Morocco with almost 8 million passengers passing through the airport in 2014, making it the busiest in the country and the fourth in Africa that year. Currently, it has witnessed a dramatic increase of 7.28 percent passenger traffic and now handles up to 10 million passengers annually.
Every week, there are about 182 flights to Paris, over 17 flights to New York, and more than 14 flights to Dubai and Frankfurt. Casablanca is one of the main trading and industrial cities in the southern Mediterranean, it is believed that the cargo operations will drastically expand in the coming few years.
6. Sharm El-Sheikh International Airport, Sharm El-Sheikh, Egypt
The Sharm El-Sheikh international airport located in 18 kilometers (11 miles) northeast of the city of Sharm El-Sheikh is considered to be the second major airport in Egypt (after Cairo International Airport). The airport has a two-level, 43,000-square-metre (460,000 sq ft) terminal which features 40 check-in counters and is built to cater to a huge number of international and chartered flights. Also, the airport approximately 10 million passenger traffic yearly. It is located in the heart of the resort area just near the Red Sea coast.
The Egyptian Airports Holding Company announced plans to build a third new terminal at the airport which will double its capacity from 7.5 to 15 million passengers per year. The main air traffic consists of the season charter flights from Western and Eastern Europe, Scandinavian and Baltic countries, Russia, and CIS countries. The infrastructure of the airport has been constantly improved in order to increase passenger service quality. 
5. Hurghada International Airport, Hurghada, Egypt
The Hurghada International Airport is situated in the hinterlands: about 5 km (3 miles) southwest of the city of Hurghada at El Dahar district). The air facility serves Hurghada, the center of Red Sea Governorate of Egypt, the seaport city of Safaga, and a lot of other amazing Red Sea beach and aquatic sports resorts like Al Quseir, Soma Bay, El Gouna, Al-Mahmya, Sharm El Naga and Makadi Bay. The airport used to have one terminal but is currently served by two passenger terminals. The construction of a new terminal complex with an annual passenger capacity of 13 million cost $ 335 million and gives passengers access to a wide variety of stores, duty-free boutiques, and restaurants. The terminal has a total area of 92,000 square meters on three levels with 72 check-in counters and 20 departure gates.
More than 40 airliners perform seasonable charter flights to the cities in Western and Eastern Europe, Scandinavia, Russia, and the CIS countries. Nowadays the airport has undergone massive renovations to accommodate dramatically rising leisure traffic.
4. King Shaka International Airport, Durban, South Africa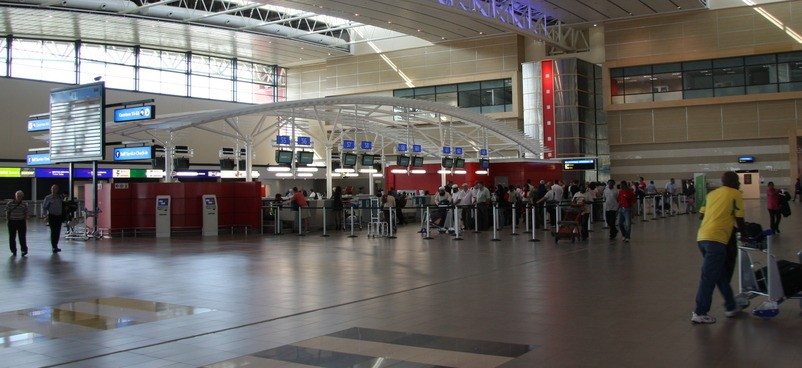 King Shaka International Airport, opened in May 2010 and also known as La Mercy Airport is the main airport facility serving Durban, South Africa. Located approximately 35 km north of the city of Durban, this world-class facility offers a host of features to make your traveling experience as comfortable and pleasurable as possible. King Shaka International is said to be three times bigger than Durban International airport and has five times as many shops. With 102 000 m² of floor area in its passenger terminal building, the airport currently handles around 5.99 million passengers with the majority (5.6 million) being domestic passengers, 383,380 ( international) every year but has the capacity to handle 7.5 million passengers, with much room for future expansion if need be. The 3700 meters of runways, and a 15,000 square meter cargo terminal and a parking bays with 6 500 capacity.
Shops and restaurants, a bank and post office are just a few additional features King Shaka International Airport has to offer. King Shaka International is said to be three times bigger than Durban International airport and has five times as many shops.
3. Cape Town International Airport, Cape Town, South Africa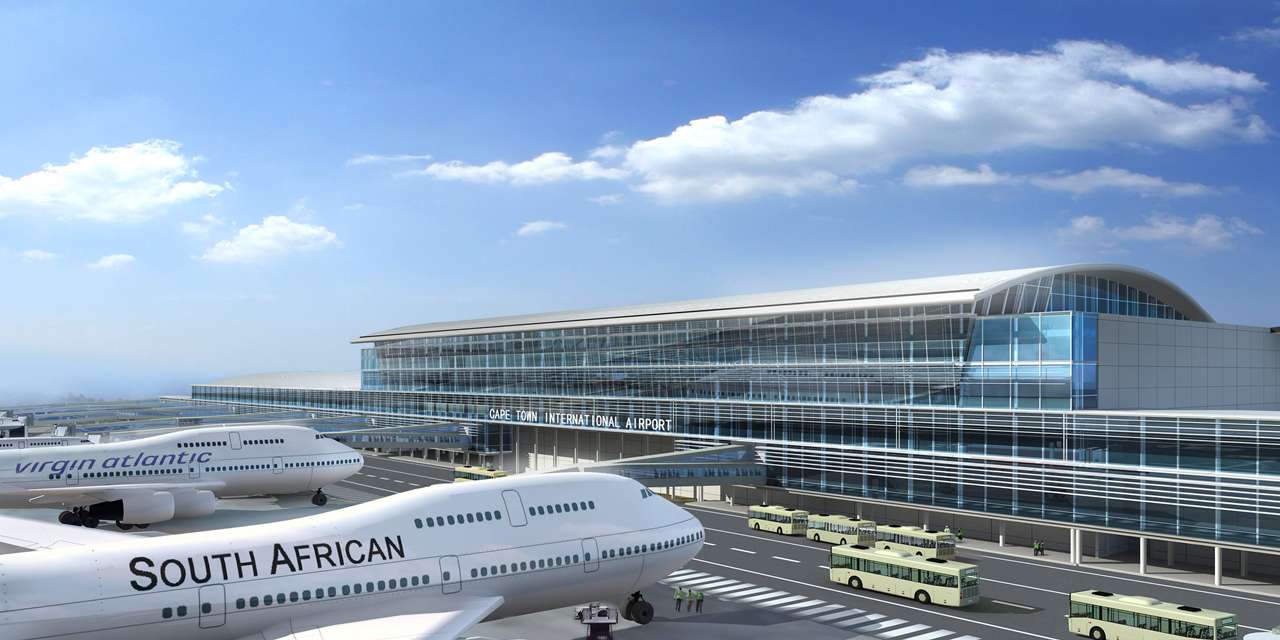 Cape Town International Airport is Africa's third-largest airport, located approximately 20km from the city center. It has established a reputation as Africa's premier international award-winning and VIP destination, consistently performing among the best in the world for service in its category. In the year 2013/2014, 8.4-million passengers passed through Cape Town International Airport, and in 2015/16 it recorded 9.7 million passengers. In 2018/2019, the airport recorded 10.8 million- a 29 percent increase.
Likewise, international passengers making use of the airport have grown from 1.4 million in 2013 to 1.6 million in 2015 and to 2.4 million in 2018/2019. To meet up with this rising demand, the country continues to commit a huge amount of money on the extension of the terminal buildings, car parks, satellite terminal, restaurants, and other features. The airport is set to undergo a $493m major facelift in 2020. In general, Cape Town has a lot of tourist attractions so you may as well want to pass through Cape Town next time you travel.
2. Cairo International Airport, Cairo, Egypt
Cairo International Airport is Egypt's largest airport and is on the list of top busiest airports in Africa with over 65 airlines using it annually. Located to the north-east of the city around 15 kilometers (9.3 mi) from the business area of the city, it has an area of approximately 37 kilometers square. The airport has three terminals and a new cargo terminal was recently constructed. The airport is administered by the Egyptian Holding Co. for Airports and Air Navigation (EHCAAN), which controls four other companies.
The airport has four terminals. Terminal 1,2,3, and Seasonal terminal. Terminal 1 handles both domestic and international travelers. Terminal 2 was constructed to basically cater to European, Gulf and East Asian airlines. Terminal 3 and the Seasonal Terminal opened in 2008 and 2011 respectively. The Seasonal Terminal was built to help ease congestion during the holy pilgrimages of the Hajj.
1. OR Tambo International Airport Johannesburg, South Africa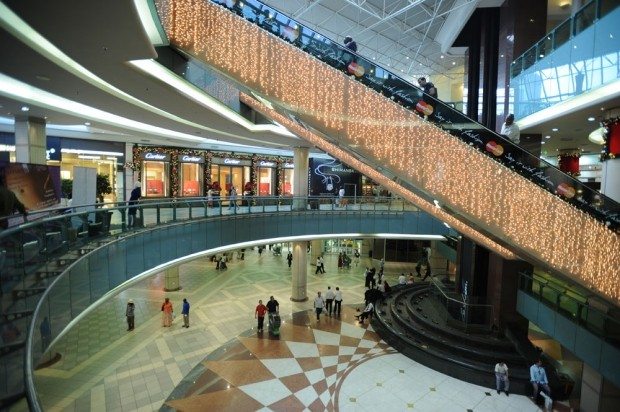 OR Tambo International Airport (ORTIA), Johannesburg tops the list of largest airports in Africa. It is the air transport hub of Southern Africa and nothing but the biggest and busiest airport in Africa. Handling more than 17 million passengers each year, the recent infrastructure upgrades mean that OR Tambo can now handle up to 28 million passengers a year. And with more than 18,000 people employed by various companies at ORTIA, the airport boasts an impressive infrastructure that has expanded by thousands of square meters from its modest origins. The airport continues to undergo improvements and was recently picked to receive a boost over the next five years.
The airport hosts airlines from all five continents and is being managed by the Airports Company South Africa (ACSA). It is named as a tribute to one of the new South Africa's most important founding fathers, Oliver Reginald Tambo, fondly known as O.R. by his peers.