According to the Guide to Sleeping in Airports, the best international airports in Africa stand out for being simple, tidy, and friendly. The same terminals tend to show up on this list year after year, with South African airports often leading the pack. These airports show that providing the basics (internet, good chairs, pleasant customer service, and simple layouts) is really all travelers need at the end of the day. It further adds that they tick the right boxes in terms of structure, effective operations, technological improvements, and entertainment options.
Countries usually do not take their international airports for granted as they are the first place visitors see. This means that an airport is a foundation through which a foreigner/visitor's first impression of the country they are in is made. As a result, most African countries put in the effort to bring their airports up to international standards.
Below is a list of the top 10 best African international airports based on an amalgamation of opinions from certain professional bodies like The Guide to Sleeping in Airport and Skytrax, among several others.
1. Cape Town International Airport, South Africa
Ranking top as an all-time favorite is the Cape Town International Airport, South Africa. It leads the race despite being the second biggest airport in South Africa.
Located in Matroosfontein, Cape Town, the Airport has a well-secured position on this regional best airports list thanks to free Wi-Fi and its easy-to-navigate layout. The airport possesses two terminals which are reliable and clean with staff that are consistently friendly and helpful. The airport also boasts of disability-friendly facilities. It has travelators, passenger lifts, restaurants, prayer rooms, lounges, 120 check-in desks, 20 self-service kiosks, and a MyCiti BRT bus station to ease the stress of transportation to and fro the airport.
2. King Shaka International Airport, South Africa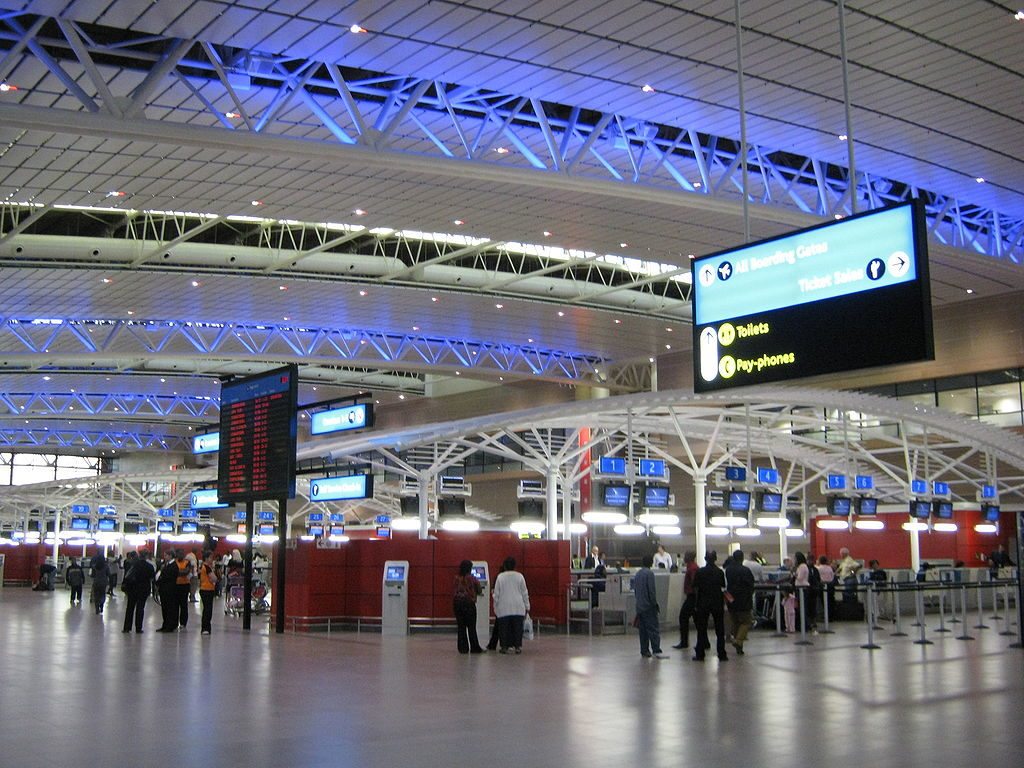 King Shaka International Airport, located 35km north of Durban, opened in 2010 just before the country hosted the FIFA World Cup. Travelers praise the airport for its layout, with manageable walking distances and efficient travel processes. Despite not having a public viewing deck as a result of its small size, the airport makes up for that by providing top-notch amenities, including dining options, 52 retail outlets (including a pizza shop), 72 check-in counters, and 18 self-service kiosks for quick handling of customer check-ins. It also boasts of a radar system capable of notifying air traffic controllers of any impending danger to aircraft.
3. O.R. Tambo International Airport, South Africa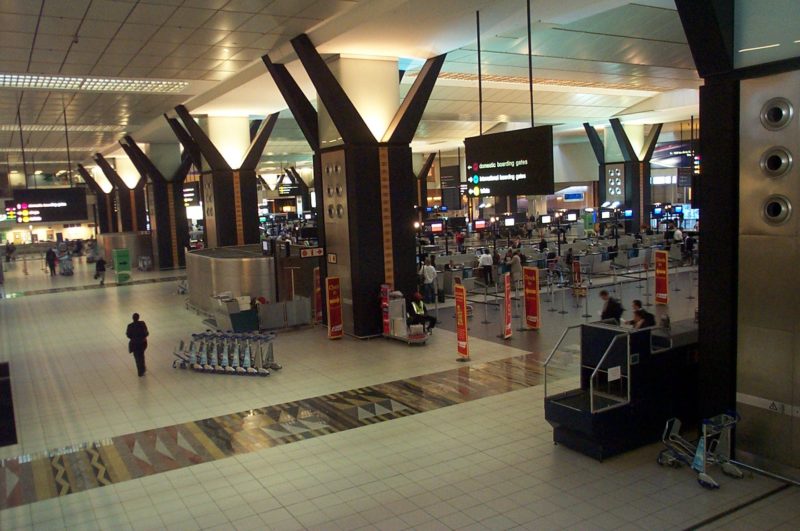 Located in Kempton Park, Ekurhuleni, Gauteng, South Africa is the O.R Tambo International Airport. It is one of Africa's more amenity-rich airports. While it is among the busiest on the continent, this clean and easy-to-navigate airport has plenty of shopping, dining, and lounge opportunities that will keep you entertained on a layover in this transit hub. It also has a very accessible website through which passengers can book flights, lounges, and even parking spaces ahead of time, thus enhancing efficiency and comfort. Should you find yourself with an overnight layover, there are a few good cushioned benches that can be maneuvered into a bed – and you need not worry about your safety as the airport is under CCTV surveillance with airport security staff always ready to ensure the safety of life and property. To speed up passenger processing, the airport utilizes a smart security system that speeds up the security checking process in a timely manner.
4. Sir Seewoosagur Ramgoolam (Port Louis) International Airport, Mauritius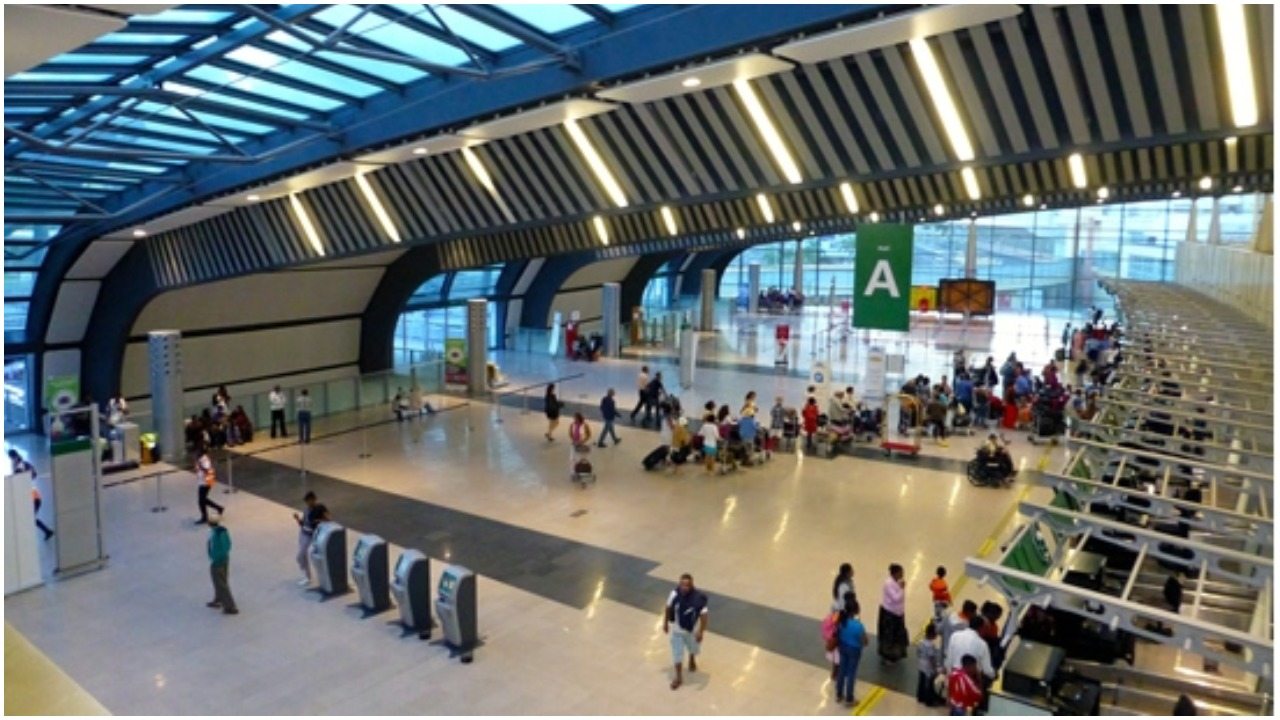 Mauritius as a country is blessed with beautiful islands and beaches that attract millions of tourists on a yearly basis. As a result, it's only normal that its busiest airport is up to international standards. That being said, the Sir Seewoosagur Ramgoolam International Airport is one that is not only bent on guaranteeing a smooth and easy flight process to passengers as it also tends to create a lasting impression in their minds through its mind-blowing infrastructure and hospitable services. It is reliably clean, the staff is friendly, and there's plenty of airside seating. A children's play area, baby changing rooms, prayer rooms, and spas, are also available in the passenger departure area. There is also the presence of a first aid service in the arrival area of the airport ready to be called into action whenever the need arises.
5. Marrakesh Menara Airport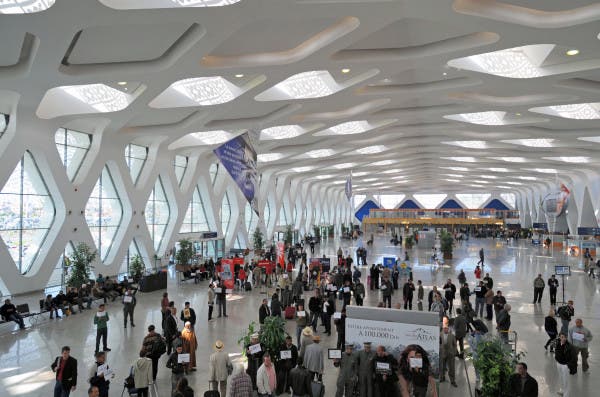 The Marrakesh Menara Airport is an international airport located in Marrakesh, Morocco. The airport is known to receive several flights from Europe and several other Arab nations on a daily basis. It has a reputation for being big on passenger satisfaction.
Some amenities Marrakesh Menara presents to passengers are free Wi-Fi, ATMs, currency exchange, lost and found services, food and drink stores, prayer rooms, and wheelchair renting services. The airport further boasts of having three well-furnished lounges that one must purchase a pass before entering. They are the Royal Air Maroc Oasis, Pearl Lounge (Arrivals) and Pearl lounge (Departure).
6. Port Elizabeth International Airport
Formerly known as H.F Verwoerd Airport, the Port Elizabeth International Airport was created to serve the city of Port Elizabeth in the Eastern Cape Province of South Africa. The airport offers passengers a wide array of restaurants, pubs, and cafes to choose from. There are also clothing, gift, and provision shops in the airport. Other facilities available are free WiFi, a car hire service, lounges, baby changing room, luggage trolleys, as well as a car pack. The airport is easy to navigate and is disability friendly. Staff at the airport are known to be calm and helpful.
7. Seychelles International Airport
Seychelles International airport is located on the island of Mahé, Victoria, Seychelles. The airport serves as a hub for the national flag carrier, Air Seychelles. It has two terminals for international and domestic travel. A few of the airport amenities include free Wi-Fi, mobile charging points, showers, currency exchange points, a designated smoking area, rest zones, eateries, shops, and a lounge open to all passengers (however you must pay a fee before entry). In cases of layover, the airport provides a blanket for passengers to guarantee slight comfort while laying on any of the lie-flat wooding benches.
8. Kigali International Airport, Rwanda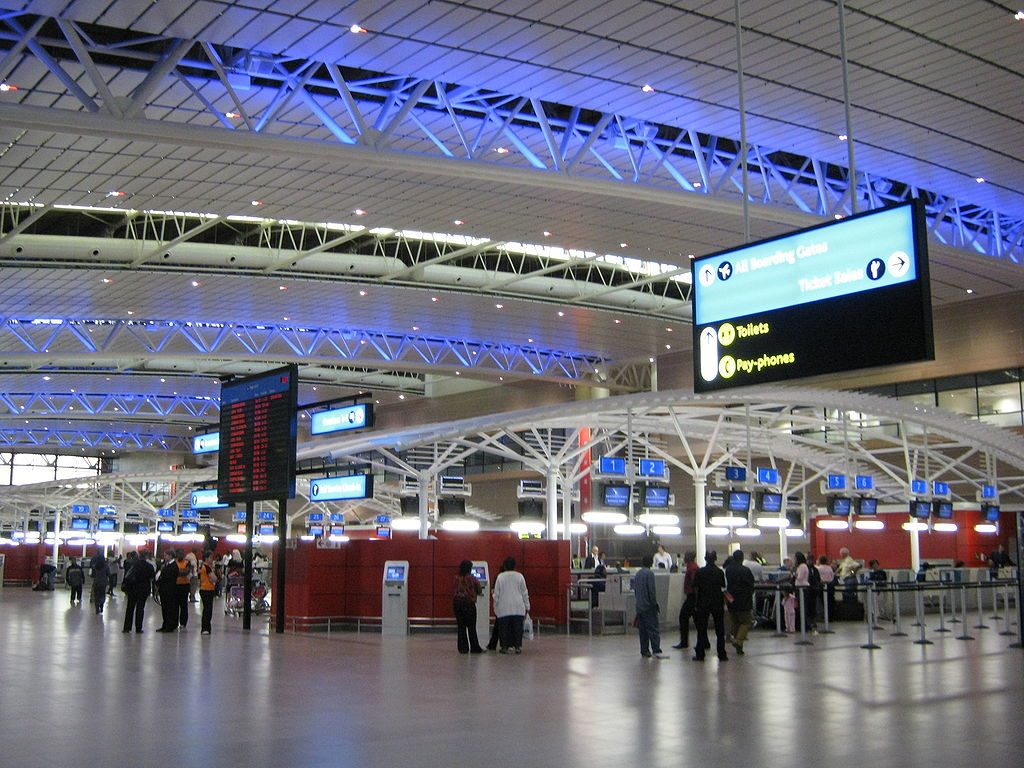 Kigali International Airport's customer service helps earn its place on our best international airports in Africa list. Every year, traveler's remark on how helpful, friendly, and efficient the staff are, with their ability to make check-in and security a breeze considered by some to be a bit of a continental anomaly. The airport is ranked as one of the best in Africa by the International Aviation Standard due to the capacity of its fire department to respond to disasters.
While the Kigali international airport might be low on facilities, it does make up for that with its outstanding and hospitable customer service. However, a plan by the government of Rwanda to replace the current airport with a bigger one up to international standards is underway.
Read Also: 10 Famous African American Inventors That Made A Huge Difference
9. Mohammed V International Airport
The Mohammed V international airport is one that needs no introduction since its one of the busiest airports in Africa. Passengers over the years tend to lament at the lack of cleanliness and slow customer service at the airport, which is definitely an aspect the airport looks to improve on. However, the beautiful looking airport currently boasts of having several facilities to give customers a sense of comfort such as ATMs, currency exchange points, prayer rooms, children play area, restaurants and bars, smoking areas, post offices, and a 24-hour medical center. The airport is home to several top airlines which covers travel to various destinations worldwide. It is very easy to navigate around the airport and is also wheelchair friendly.
10. Jomo Kenyatta International Airport, Kenya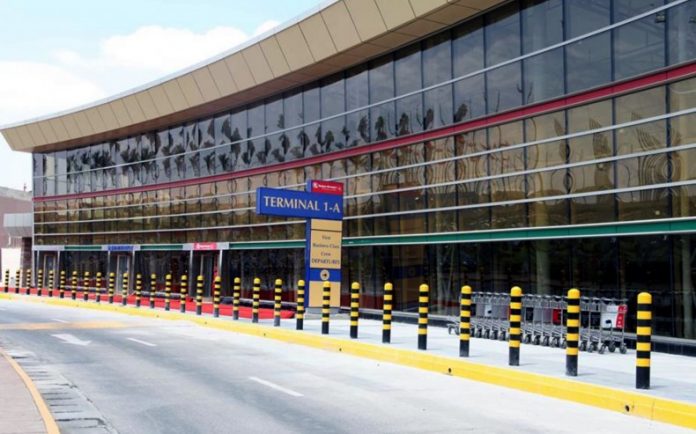 Despite being the eleventh busiest airport in on the continent. JKIA has a very neat and comfortable atmosphere. The airport was recently upgraded to meet international standards, and passengers are quite satisfied with its new look. Some of the facilities in the airport include ATMs, currency exchange, coffee shops, restaurants, a jewelry shop, clothing stores, and a book shop so passengers can buy a book on the go. In case of a layover, you have nothing to be worried about as the airport is security tight and the staff is known to be very warm.