Africa is home to some of the best universities and East Africa has not relented in improving its educational system to set the bar. In Eastern Africa, Kenya is one of the countries to look up to when it comes to quality education. The country has been in the spotlight as the East African IT hub and there is no doubt that the education system is part of what is driving this.
There are several universities in Kenya that comprise 22 Public (government-funded) universities, 14 Chartered Private universities, and 13 universities with Letter of Interim Authority (LIA); bringing the total to about 49 universities in the country.
This large number makes it a somewhat challenging task to pick the best universities in Kenya. However, Webometrics uses certain parameters such as technologies, computer science, courses they offer, accreditation, and a host of other factors to rank the best universities in Africa and across the world. These universities offer prestigious degrees for smart and career-driven students.
These Are The Best Universities In Kenya As of 2020
10. United States International University Africa
United States International University Africa (USIU) was founded in 1989 and is a non-profit private institution for higher education. The coeducational institution is situated in the urban setting of Nairobi and caters to over 7, 000 students who are exposed to a global perspective, and thorough teachings.
Known for its excellence and for producing competent students in diverse fields of study, the school offers courses leading to degrees such as pre-bachelor degrees, bachelor, masters, and postgraduates. To be admitted into the university, students (both local and international) are required to have admirable past academic records and grades.
9. Murang'a University of Technology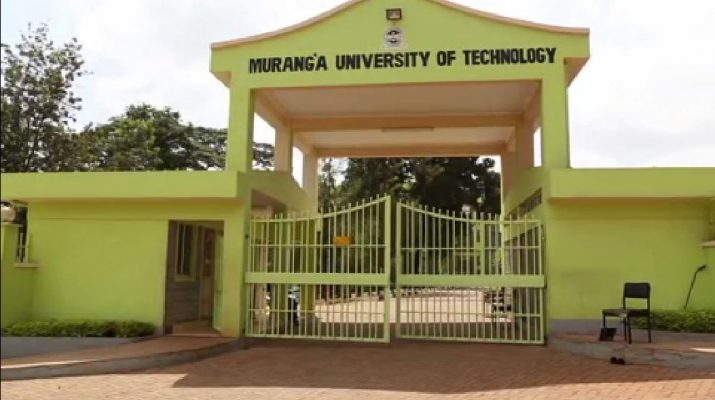 Murang'a University of Technology is a reputable public higher education institution that was established in 2011. Accredited and recognized by the Commission for University Education Kenya, the institution was created to succeed Murang'a University College (MRUC). It caters to over 4,000 students who take masters, bachelor's degrees, diplomas, certificates, and craft courses. The coeducational institution is located in Murang'a.
8. Masinde Muliro University of Science & Technology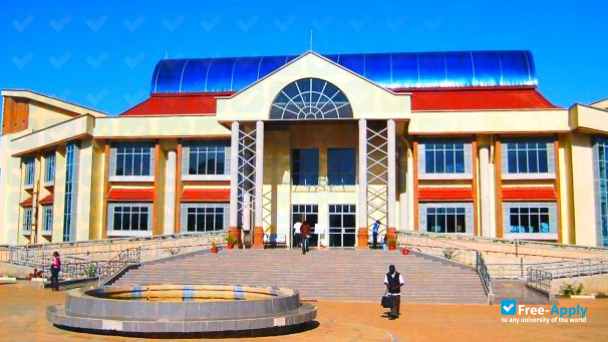 Masinde Muliro University of Science & Technology is a very unique public university that is regarded for promoting excellence and producing competent leaders. MMUST was established as a public, non-profit institution of higher learning in 2007. It was formally a Constituent College of Moi University. With its headquarters in Kakamega, the institution has several branch campuses in Nairobi, Webuye, and Budalangi.
The institution could be defined as a big community of academic catering to 17,000 students with the aim of offering increased access to quality higher education and training. MMUST offers different courses leading to different degrees such as pre-bachelor degree ( diploma, certificates, etc), undergraduate, and doctorate.
7. Maseno University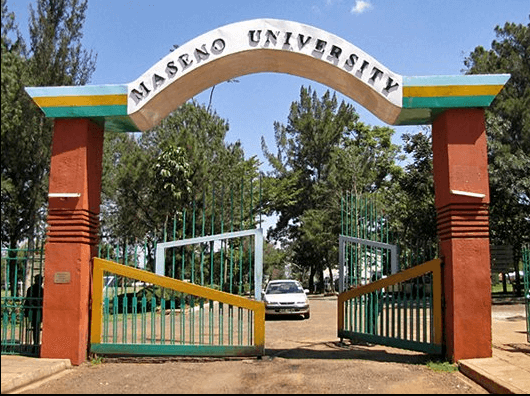 Maseno University is rated for her reputation in research, academic excellence, and quality of teaching. The institution sits proudly in Maseno and is a big public school offering over 10,000 students different academic programs at all levels including certificate Diploma, undergraduate, and postgraduate degrees.
Maseno University was founded in 1991 but the institution was enacted to become a fully-fledged university in 2000. Despite its recent historical landmarks and dates, it is one of the high-ranking Kenyan universities with a respectable web presence and research interests.
6. Strathmore University Nairobi
Strathmore University started in 1961 as Strathmore College, an Advanced-level Sixth Form College with a group of professionals that were offering Science and Arts subjects. Presently, Strathmore University has become one of the leading non-profit and private universities in Kenya. It has remarkable interest and achievements in commerce and information technology. Strathmore currently holds a peerless reputation for quality in both academic and personal formation. It has one of the best web reputations, placing it among the top universities in Kenya.
5. Jomo Kenyatta University of Agriculture and Technology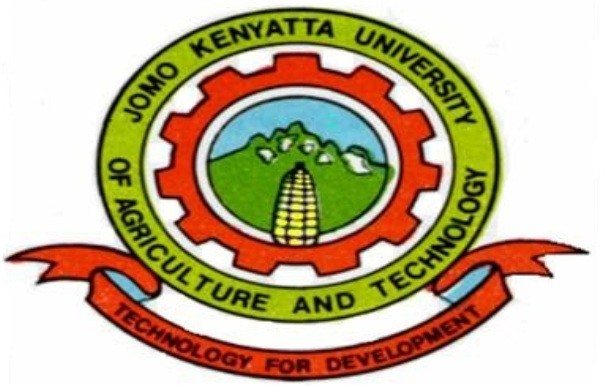 Jomo Kenyatta University of Agriculture and Technology was established in 1981 as a middle-level college called Jomo Kenyatta College of Agriculture and Technology (JKCAT) by the Government of Kenya and is located in Juja, 36 kilometers North East of Nairobi, along Nairobi-Thika Highway. However, it was eventually made a University through the JKUAT Act of 1994 and inaugurated on the 7th of December 1994.
Jomo Kenyatta University of Agriculture and Technology offers courses in Engineering, Science, Architecture, and Building Sciences. It is an institution with a very strong research interest in the areas of biotechnology and engineering. These courses lead to obtaining pre-bachelor degrees (certificates, diplomas, etc), bachelor degrees, master degrees, and doctorates in several areas of study. This institution has campuses in different locations including Nakuru, Arusha, Kitale, Taita Taveta, Mombasa. The public university offers students admission based on their past academic records.
4. Moi University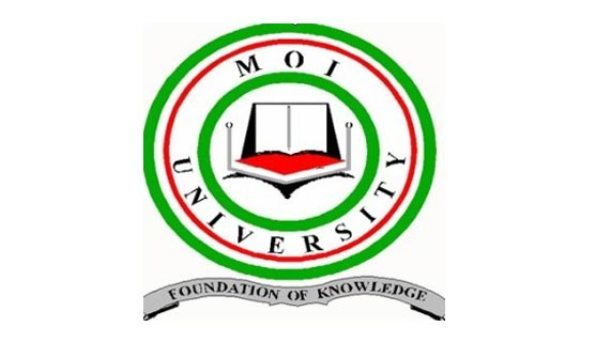 Moi University is a government-owned university located in Eldoret, western Kenya. It was established in 1984 by the Moi University Act of Parliament. Historically, it is the second public university to be established in Kenya after the University of Nairobi. The institution is committed to quality work and championing a learning environment that is grounded in intellectual and academic freedom, teamwork, and the quest for academic excellence.
3. Egerton University
Egerton University is the premier Agricultural public university in Kenya; it was established in 1939. The school's original purpose was to prepare white European youth for careers in agriculture but it has since its inception, broadened to other areas of research and teaching such as natural resources, applied sciences, education, computer science, medical sciences, education, engineering, and business studies.
2. Kenyatta University

The concept of Kenyatta University started in 1965 with the handover of Templar Barracks to the newly formed government of Kenya. Today, the university is located in Nairobi, Kenya with the main campus in Kahawa. In addition to being among the best universities in Kenya, it is the second-largest institution in Kenya and has a track record for being among the educational pride of Kenya.
1. University of Nairobi

The inception of the University of Nairobi can be traced back to 1956 when the Royal Technical College was established. It was the only institution of higher learning in Kenya for quite a long time. There is no doubt that the University of Nairobi is among the best African institutions of higher learning and the best University in Kenya; a record it has held for a long time in history especially in producing good engineers. This record includes achievements in teaching, research, and development.