Education in Africa, especially in countries like Nigeria, has seen many challenges in recent times. With the instability in the Nigerian government, maintaining high standards of learning is very difficult. The frequency of academic strikes among universities in Nigeria has been on the increase, however, some universities within the most populous African country are starting to live up to expectations.
Looking at the best universities in Nigeria, in the latest ranking released by webometrics, only one Nigerian University is positioned among the top 20 of the best universities in Africa. However, the list revealed the top 10 universities in Nigeria as presented below.
Here Are The Best Universities In Nigeria At The Moment
10. Adekunle Ajasin University
Adekunle Ajasin University is one of the higher institutions in Nigeria established in the 80s to make this list. It started running by the name in 1999 after the creation of a new state out of old Ondo in 1996. Established in 1982, the university is owned by the Ondo State. It runs a regular degree, diploma, and postgraduate program. Its campus is located in Akungba Okoko, Ondo State, and it caters to over 20,000 students.
9. University of Port Harcourt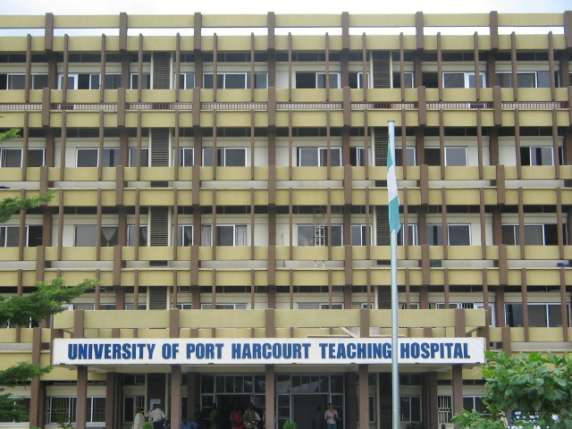 The University of Port Harcourt was established in 1975 as University College, Port Harcourt. It is situated in Choba/Aluu town in Rivers State, Nigeria. It was in 1977 that University College, Port Harcourt received full university status with a total of six schools; Humanities and Social Sciences, Biological Sciences, Chemical Sciences, Physical Sciences, Educational Studies, and Science Laboratory Technology. The university, however, now has one college, twelve faculties, and seven schools.
8. Federal University of Technology Akure
The Federal University of Technology Akure was founded in 1981 with the ultimate goal of exposing its students to both practical and theoretical outlook on technologies.
The University has continued to grow from strength to strength with several faculties, departments, institutes, and units offering courses at postgraduate, undergraduate, diploma, and certificate levels.
Presently, the total student enrolled at the university stands at over 15,000, made up of both full-time and part-time students.
7. University of Ilorin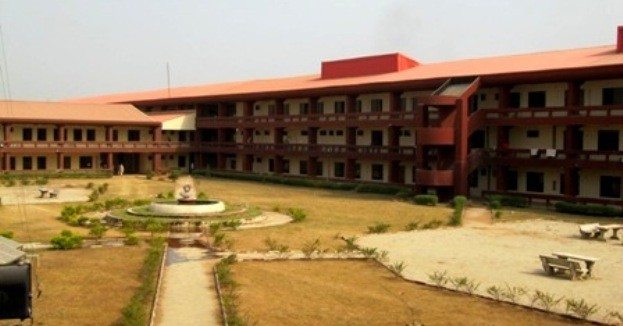 The University of Ilorin is a federal government-owned university located in Ilorin, Kwara State, western Nigeria. It was one of the seven institutions of higher learning established by a decree of the Federal Military Government in 1975. The decree was meant to implement the educational directives of the country's Third National Development Plan, which was aimed at providing more opportunities for Nigerians aspiring to acquire university education.
6. Obafemi Awolowo University (O.A.U) Ile-Ife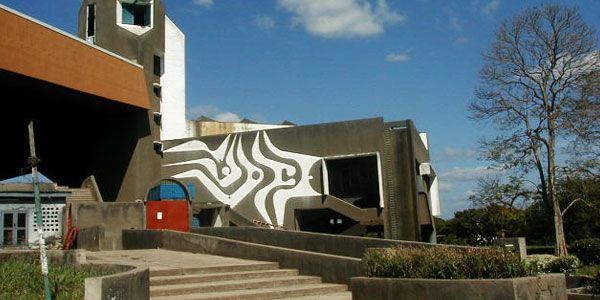 Obafemi Awolowo University is a comprehensive public institution established in 1962. It is situated on a vast expanse of land totaling 11,861 hectares in Ile-Ife, Osun State, southwest of Nigeria.
In the 1970s and the early 1980s, the university attained a foremost position among universities in Africa, with a vibrant academic and social atmosphere. Today, the university celebrates a rich tradition of excellence as it once had a Nobel Laureate, Wole Soyinka as a Professor of Comparative Literature.
5. Ahmadu Bello University (ABU)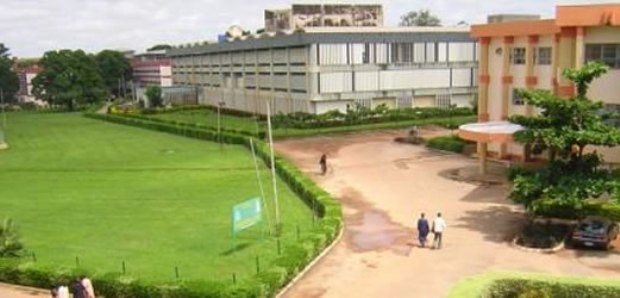 Ahmadu Bello University (ABU) is a federal government research university in Zaria, Kaduna State, northern Nigeria. It began in 1961 as the University of Northern Nigeria following the recommendation of the Ashby Commission on Post-School Certificate and Higher Education in Nigeria.
Ahmadu Bello University began full operation in 1962, in the cities of these educational institutions: the defunct Nigerian College of Arts, Science, and Technology founded in 1955; the Clerical Training Centre, Kongo, founded in 1957; the Samaru Agricultural Research Station, established in 1924, and the Shika Livestock Farm, started in 1928.
Today, the university has a very popular and reputable medical program, A.B.U. Teaching Hospital, one of the largest teaching hospitals in Nigeria and Africa.
4. University of Lagos (UNILAG)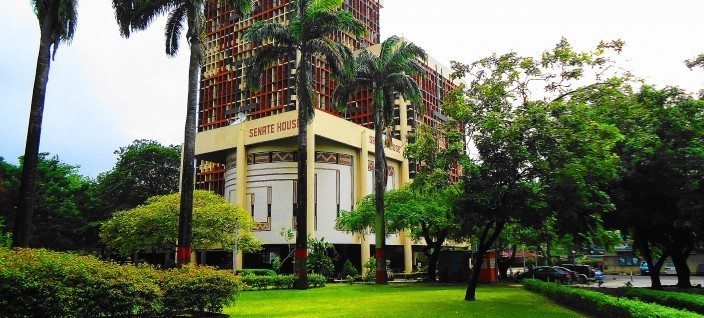 Founded in 1962, the University of Lagos has for over 4 decades, provided quality education to both Nigerians and citizens of neighboring countries.
The university has built a legacy of excellence and has been instrumental in the production of fine graduates and academia who have had a tremendous impact on the growth and development of Nigeria. The honors and awards UNILAG have won testify to the positive impact of the institution on the western Africa country. With over 9 affiliate institutions, the university is one of the largest, catering to about 70,000 students.
3. University of Nigeria, Nsukka (UNN)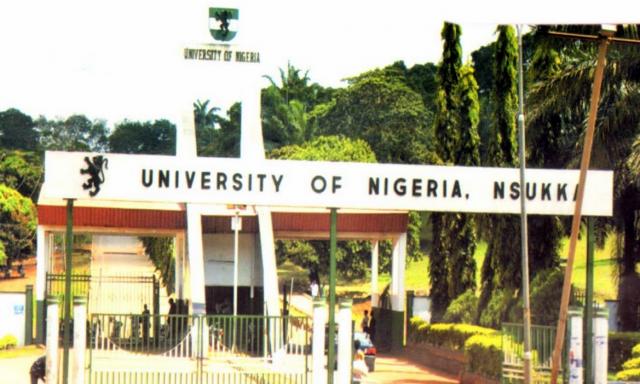 The University of Nigeria is a federal university located in Nsukka, Enugu State, Nigeria. It was founded in 1955 by the first president of Nigeria, Dr. Nnamdi Azikiwe but formally opened on the 7th of October 1960.
It is the first full-fledged indigenous and autonomous university in Nigeria that was modeled with the American educational system. Its vision is to place herself at the forefront of research and development, innovation, knowledge transfer, and human resource development in the global academic terrain while promoting the core values which will ensure the restoration of the dignity of man. The university offers over 30,000 students courses leading to pre-degree certificates, bachelor's degrees, and doctorates.
2. Covenant University, Ota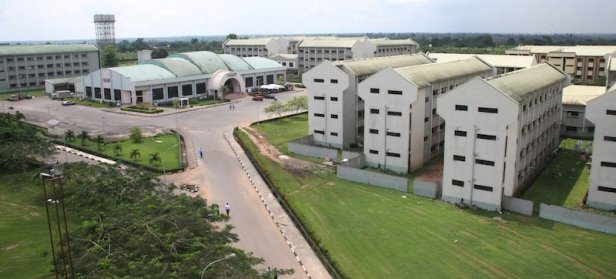 Covenant University is a private Christian university affiliated with Living Faith Church Worldwide. It is located in Ota, Ogun State. Although relatively new as it was established in 2002, this institution is a growing, dynamic, and vision-driven university. It was founded to propagate Christain ideals while staying committed to pioneering excellence at the cutting edge of learning. It is also driven by the compelling vision of raising a new generation of leaders for the African Continent on the platform of a holistic, human development, and integrated learning curriculum.
1. University of Ibadan (U.I)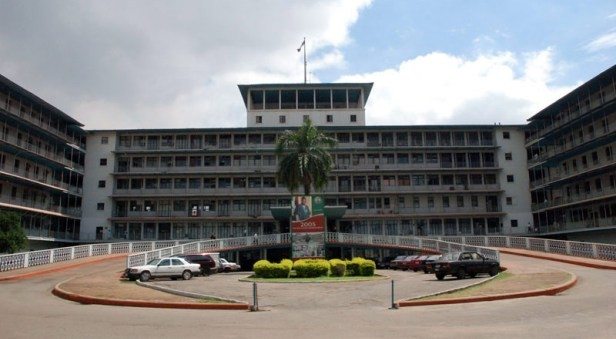 University of Ibadan (U.I) is Nigeria's premier university and it is located in Ibadan, Oyo state. It is a public research institute and was established in 1948 as an affiliate of the University of London, making it one of the oldest institutions in Nigeria.  It became an independent university in 1963, three years after Nigeria gained her independence. Being an old institution, the university has several affiliate institutions including Bigard Seminary, Enugu State, Archbishop Vining College of Theology, Akure, St Augustine's College of Education Akoka, Lagos, and a host of others.
The institution offers pre-degree courses and both undergraduate and postgraduate programs. It currently caters to over 40,000 students but admission into the university is very difficult and competitive.