According to a 2020 study by Mercer, which usually considers about 400 cities across all continents, Hong Kong is the most expensive city to live in. It takes Singapore's position from the previous year. Mercer compiles this report to provide expatriates with sufficient information on the best places to live, especially in this period of the COVID 19 pandemic. It also helps government and multinational companies around the world to map out fair pay and compensation strategies that will suit foreign employees.
In this year's report, 209 cities across five continents were compared using about 200 items in each location for comparison, including the affordability of basic items such as food, domestic supplies, housing, clothing and footwear, alcohol and tobacco, entertainment, utilities, and much more. Thus, for a city to make the top of the list, it had to have good value, be desirable to live, have a strong job market, economy, and high quality of life. And of course, these qualities don't come cheap. With this in mind, the following cities are the most expensive to settle in as an expatriate.
Most Expensive Cities with High Cost of Living
20. Guangzhou
Country: People's Republic of China
State/Province: Guangdong
Population: 14,904,400 (2018)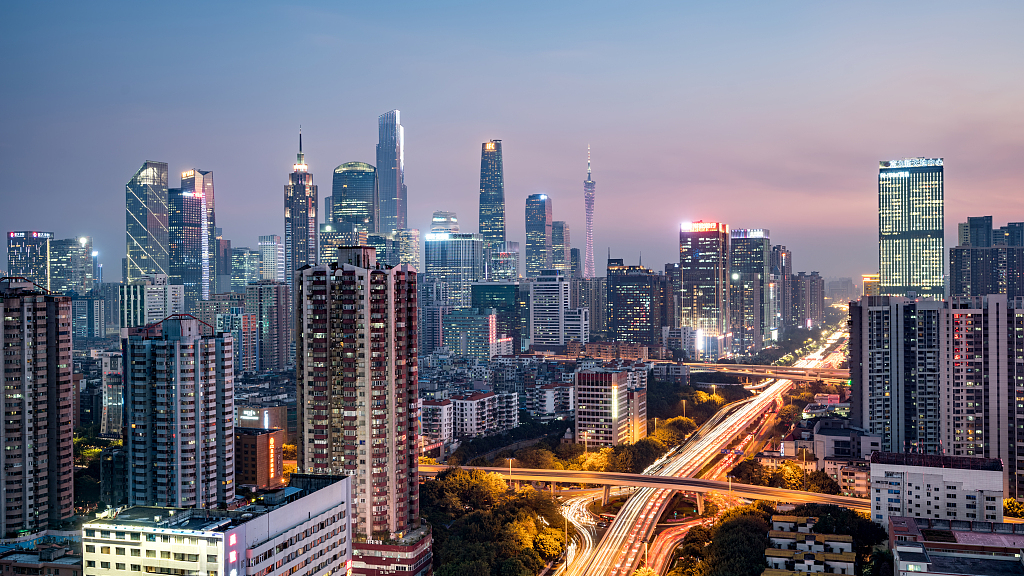 Guangzhou is the capital and most populous city of the province of Guangdong in southern China. It is one of the country's three largest cities and the main manufacturing hub of the Pearl River Delta Metropolitan Region. This makes it one of mainland China's leading commercial and manufacturing regions, hence why it is considered one of the most expensive and prosperous cities in the East-Asian county.
Owing to rapid industrialization, Guangzhou was once also considered a rather polluted city. But after green urban planning was implemented, it is now one of the most livable cities in China.
19. London
Country: England
State/Province: London
Population: 8.982 million(2019)
In 2019, London had the highest number of ultra-high-net-worth individuals in Europe. As of 2015, the residential property in London is worth $2.2 trillion – the same value as that of Brazil's annual GDP. The city has the highest property prices of any European city according to the Office for National Statistics and the European Office of Statistics which provides reliable and comparable information on European cities. According to the report, London's average house price surpassed £500,000 for the first time in November 2020.
18. Lagos
Country: Nigeria
State/Province: Lagos
Population: 23,437,435 (2018)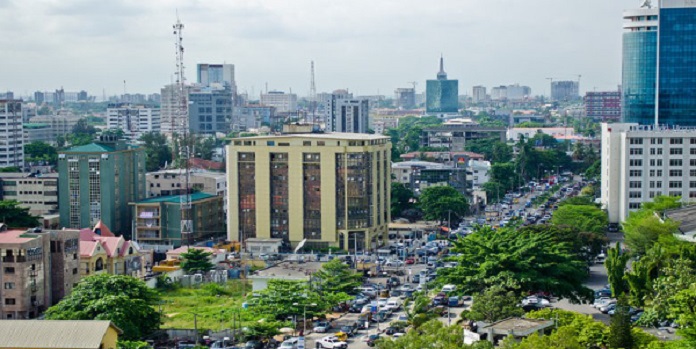 Lagos is developing a 24-hour economy and this has proven to have a positive impact on the economy. Being the most populous city in not just Nigeria but on the African continent, it is the country's major financial center, recording a total revenue of about US$920 million in 2017 (a whopping 10.43 percent growth from the previous year). In some parts of Lagos, residents have one of the highest standards of living in Nigeria and in Africa.
17. Los Angeles
Country: United States
State: California
Population: 3,979,576(2018)
Los Angeles is the largest city in California and the second-most populous city in the United States. It is most popular for being the home of Hollywood. L.A. is also the largest manufacturing center in the U.S. The city has a diverse economy and hosts businesses in a broad range of professional and cultural fields. It also has the busiest container port in the Americas.
16. San Francisco
Country: United States
State/Province: California
Population: 881,549 (2019)
Another Californian city to make the list, San Francisco is economically important to its state as it is both a commercial and financial center. The city has a diversified economy that accommodates different professional services, including tourism, high technology, and financial services. It also has the highest salaries, disposable income, and median home prices in the world at $1.7 million, as well as the highest median rents.
15. N'Djamena
Country: Chad
State/Province: N'Djamena
Population: 1,423,000 (2020)
The economic source of N'Djamena is predominantly agriculture as more than half of the population are engaged with farming-based industries. This, however, doesn't mean that other professionals don't thrive here. There is a high demand for skilled laborers within N'Djamena to work for the oil and gas sector, as well as laborers for foreign non-governmental organizations, medical services, and English teaching. While food is relatively affordable here, the cost of living (particularly rent, and access to amenities such as health) in the city is quite high. Moreover, residents of N'Djamena are liable to pay tax up to a maximum amount of 60% of all net income.
14. Victoria
Country: Seychelles
State/Province: Victoria
Population: 26,450 (2010)
Victoria is the capital and largest city of Seychelles. Tourism and agriculture are important sectors of Victoria's economy. However, basic amenities such as health care seems limited. Also, the cost of groceries, recreation, education, clothing, alcohol, transport, mobile services, and internet subscription are more than 30 percent more expensive compared to other cities around the world.
13. Shenzhen
Country: Republic of China
State/Province: Guangdong 
Population: 12.53 million (2017)
Shenzhen has the fifth-highest number of billionaires of any city in the world (after Beijing, New York City, Shanghai, and Hong Kong). It is strategic and central, housing many growing and well-established companies. In the 2020 Global Financial Centres Index, Shenzhen was ranked as having the 9th most competitive financial center in the world. With lots of big names living in the city and its economic activities, living here doesn't come so cheap with rent and health costing higher than some cities in other developed countries.
12. Tel Aviv
Country: Israel
State/Province/Municipality: Gush Dan
Population: 460,613(2019)
Generally, the cost of living in Israel is high, with Tel Aviv being its most expensive city in the country to live in. The city was built on sand dunes in an area unsuitable for farming. As a result, it was able to develop as a hub of business and scientific research. It is also home to many high tech companies such as Wix, Nice, IBM, and other well-to-do firms. According to Forbes, nine of its fifteen Israeli-born billionaires live in Israel; with four living in Tel Aviv and its suburbs.
11. Seoul
Country: South Korea
State/Province: Seoul
Population: 9.776 million (2017)
Seoul is the business and financial hub of South Korea. The city dominates life in South Korea and is widely regarded as a thrilling place to be. Although it accounts for only 0.6 percent of the nation's land area, the city generated 23 percent of the country's GDP overall in 2012. But living in the city comes with some price especially in the area of housing and real estate. Food is somewhat cheap and there are good public services such as health care, education, etc. However, these services are pricey.
10. Beijing
Country: China
State/Province: Bejing
Population: 21,542,000 (2018)
According to a study by Oxford Economics, Beijing's nominal GDP is projected to be among the world's top 10 largest cities in 2035 (together with Shanghai, Guangzhou, and Shenzhen in China). The city has witnessed tremendous growth of new building constructions mostly seen in the CBD region, featuring various modern styles from international designers. This development, among other factors, has affected the cost of living in the region, especially rent.
9. Geneva
Country: Switzerland
State/Province: The Republic and Canton of Geneva
Population: 201,818 (2018)
Geneva's economy is service-oriented. The city has an important and long-established finance sector, which specializes in private banking and managing assets. The global city is also a worldwide center for diplomacy and was ranked the fifth most competitive market in Europe in 2017.
8. Bern
Country: Switzerland
State/Province: Canton of Bern
Population: 133,791(2018)
The municipality is a net importer of workers, with about 5.7 workers entering the municipality for every one leaving.  While the city offers a high purchasing power index, a very high safety index, quality health care, and a pollution-free environment, the cost of living here is also high. Property prices are high and transportation isn't cheap even though there is always reduced traffic.
7. Shanghai
Country: China
State/Province: Shanghai
Population: 24.28 million (2019)
Shanghai has been described as the "showpiece" of the booming economy of China. The city is a global center for international trade, finance, and innovation. It is also a national center for commerce, trade, and transportation, with the world's busiest container port, the Port of Shanghai.
Alongside foreign and finance investments, Shanghai is also home to different stunning architectural styles, including shikumen and Art Deco. These developments have affected the cost of living in the city. Things like groceries, food, public transportation, and eating out may not be very expensive but utilities, accommodation, healthcare (health insurance is highly recommended), education, are quite costly. Living in a three-bedroom apartment in the city center can be close to $3000.
6. New York
Country: United States
State? province: New York
Population: 8,336,817 (2019 estimate)
New York is a city known worldwide thanks to its diverse and flourishing economic and entertainment activities. However, it costs quite a fortune to settle in this city. The high cost of living in NYC starts with its crazy housing market. A 2019 report from Apartment List, says that the median rent for a two-bedroom apartment is over US$2000 in New York City. Studio and one-bedroom apartments come in at $1,889 and $2,098 a month, respectively. Similarly, the cost of utilities, cost of food, as well as the cost of transportation are also on the high side.
5. Singapore
Country: Republic of Singapore
State/Province: Singapore
Population: 5,703,600 (2019)
The "technology-ready" nation is famous for its vibrancy in global commerce, education, healthcare, life expectancy, quality of life, personal safety, and housing. A single person in Singapore can spend an average of (excluding rent) 800 SGD (575 USD) per month only on utilities, transport, and food. Rent is also expensive and it could be from upwards of US $2000 to get a one-bedroom in the city center.
4. Zurich
Country: Switzerland
State/Province: Canton of Zurich
Population: 415,217 (2019)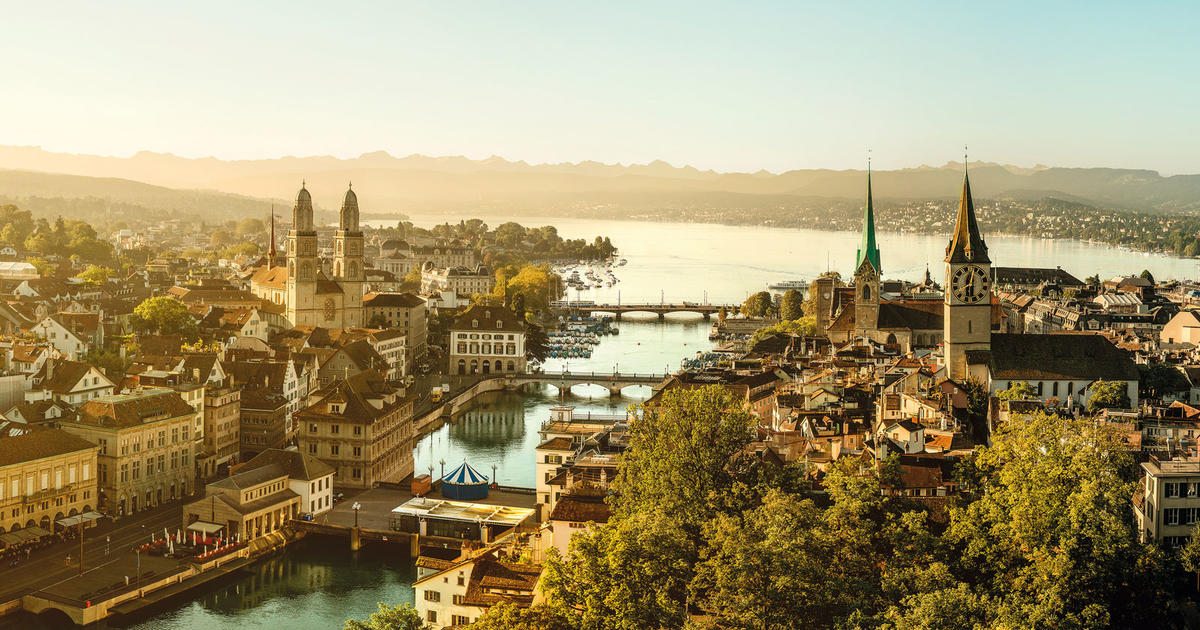 Zurich is the wealthiest city in Europe. The city has one of the biggest financial centers on the continent with the finance sector generating around a third of the wealth and a quarter of the jobs in the city. The high quality of life has been cited as a reason for economic growth in Zurich. In particular, Zurich received high scores for work, housing, leisure, education, and safety. A one-bedroom apartment in Zurich may take about $2,081 while a three-bedroom apartment cost close to $3000. Utilities don't come cheap as well although costs of eating out, food, groceries, transportation are fair enough with monthly expenses likely to be about $3800. And when compared to the average monthly salary of people living in the city which is $8,919, life seems so easy.
3. Tokyo
Country: Japan
State/Province: Tokyo 
Population: 13,929,280 (2019)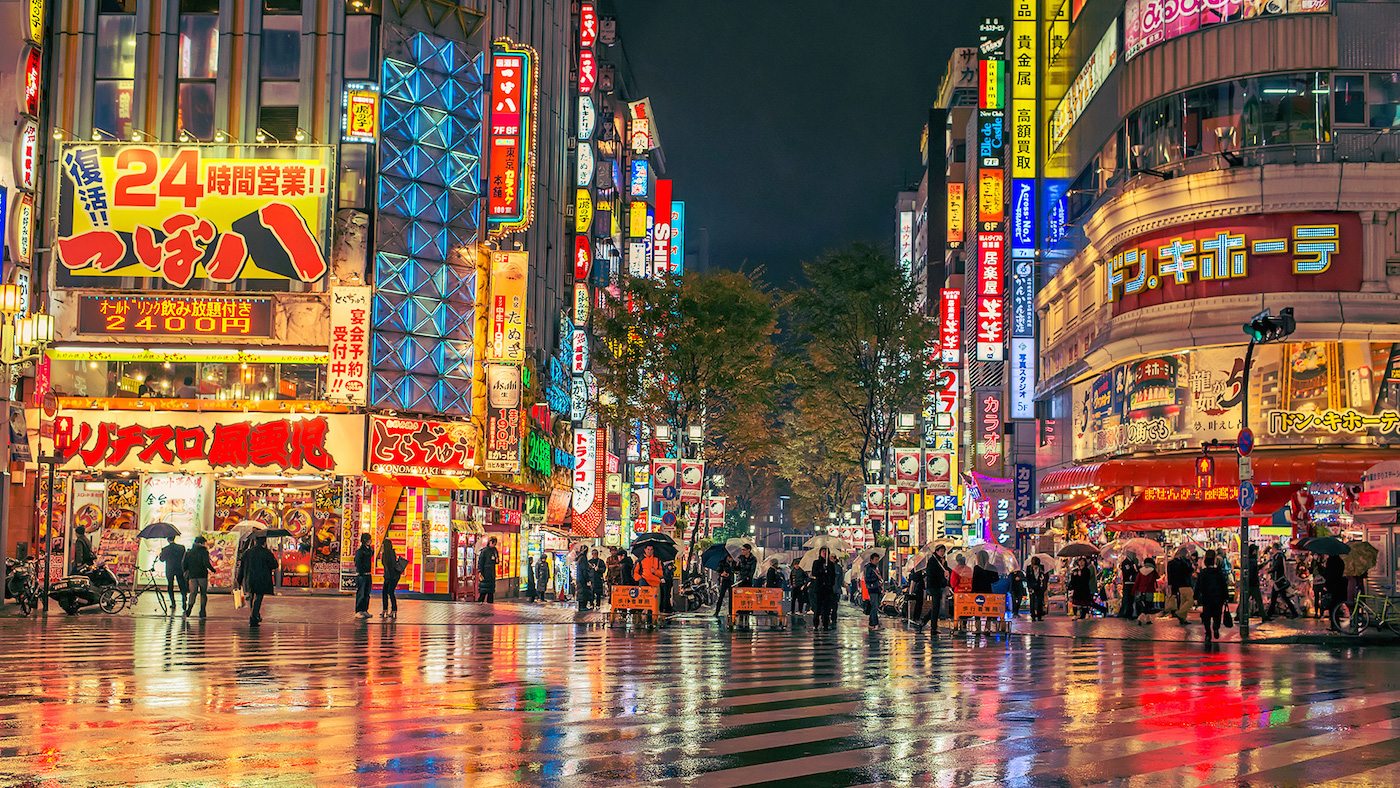 Tokyo is a major international finance center. It houses the headquarters of several of the world's largest investment banks and insurance companies. Tokyo was rated by the Economist Intelligence Unit as the most expensive (highest cost-of-living) city in the world for 14 years in a row ending in 2006. This isn't shocking as the city is an international hotspot and has hosted big events such as the 1964 Summer Olympics and three G7 Summits (1979, 1986, and 1993). It will also host the 2020 Summer Olympics, which was postponed to 2021 due to the COVID-19 pandemic.
2. Ashgabat
Country: Turkmenistan
State/Province: Ahal Welayaty (although surrounded by this province, the city has the status of a special capital district outside the provincial jurisdiction
Population: 1,031,992 (2012)
Ashgabat's principal industries are cotton textiles and metalworking. In 2020, the city was listed as the second most expensive city in the world overall by the 2020 Mercer Cost of Living Survey. Its high cost of living for foreigners has been attributed to severe inflation and rising import costs.
1. Hong Kong
Country: Hong Kong
State/Province: Guangdong
Population: 7,500,700 (2019)
Hong Kong is a global financial center as well as the world's 10th largest trading entity. It is a highly developed region with a big economy that has a nominal GDP of US$373 billion. The city has the largest number of skyscrapers of any city in the world, and its residents have some of the highest life expectancies in the world. With its level of development and qualify life, living here isn't the cheapest in the world.
Table Showing The Latest Ranking of The Top 10 Most Expensive Cities in The World
| | | | |
| --- | --- | --- | --- |
| S/N | City | Country | Rank |
| 1. | Hong Kong | Hong Kong | 1 |
| 2. | Ashgabat | Turkmenistan | 2 |
| 3. | Tokyo | Japan | 3 |
| 4. | Zurich | Swertizland | 4 |
| 5. | Singapore | Singapore | 5 |
| 6. | New York | United States | 6 |
| 7. | Bern | Switzerland | 7 |
| 8. | Geneva | Switzerland | 8 |
| 9. | Bejing | China | 9 |
| 10. | Victoria | Seychelles | 10 |
Analysis of The Most Expensive Cities in The World
When compared with the top 10 lists of the most expensive cities in the world of previous years, one will notice heavy movements up and down while some have fallen away. In general, the movements up, down, and off the table are largely a function of the fluctuations of the foreign exchange market. It is also based on the quality of living and economic opportunities, of which some cities from the previous years witnessed a dramatic decline.
Asia has continued to retain its place at the top of the list since it continues to create an environment of high quality of living, as well as an abundant economic opportunity.
Notable Mentions
Europe
Zurich
Bern
Geneva
London
Birmingham
Belfast
Asia
Hong Kong
Ashgabat
Tokyo
Singapore
Shanghai
Beijing
Mumbai
Tianjin
Dubai
Osaka
Abu Dhabi
Taipei
Africa
N'Djamena
Lagos
Luanda
Abidjan
Accra
North America
Honolulu
San Diego
Boston
Washington DC
Oakland
South America
Montevideo
Rio De Janeiro
Sau Paulo
Buenos Aires
Brasilia