Beautiful, hardworking Toya Washington who currently serves as an anchor and reporter for WISN-TV has been praised often times for her hard work. Her journey into broadcasting started as an intern at WCCO-TV, ever since then, she had fanned her career fervently and is not slowing down.
With the confusion the media has caused, most records have often mistaken the broadcaster for Toya A. Washington; the lady who rose to stardom what with her involvement with Big Brother UK. Entailed in the article are true facts about the famed broadcaster.
Toya Washington – Bio
Toya Washington came to be on the 3rd day in the month of August in an unknown year. She was born into an Afro-American family that lived in Minneapolis, the United States of America. Meanwhile, a couple of sites have reported that she was born in North London, England into a Nigerian family as a British Citizen of an Afro-British ethnicity. They have mistaken the famed journalist for Toya Washington who rose to stardom as a member of Big Brother UK. The familiarity in names for the women has caused confusion in the media. Having clarified that, our glam of today is specifically known as Toya Washington while her British namesake writes her name as Toya A. Washington.
The Big Brother Toya created a beautiful career for herself as a media personality. On the other hand, Journalist Toya Washington is known specifically as a broadcaster who studied journalism and women's studies at UW Madison University. Currently, she is amongst the Board of Visitors for her Alma Mata. It is reported that the journalist was quite inquisitive as a growing lad and was a lover of business.
While as a high school student, she interned at WCCO-TV and there, she learned the tricks involved in broadcasting. From then onwards, Toya poured her all in her career and has succeeded in creating a successful broadcasting career.
Upon graduation, Toya landed a job as an anchor and weekend reporter with WISC TV, a CBS affiliate TV station. She worked with them for six years before joining WISN-TV in December 2002. With her new job, she was versatile, working both in the studio and as a live reporter. She co-anchors with Kathy Mykleby for the news outlet 5 pm news. She also anchors the 6 pm news as well as the 12 News in the morning.
Toya Washington who joined the news outlet in 2002 has revealed that she has created a home for herself at her workplace. She respects her colleagues and sees them as family. In one of her tweets, she emphasized that she is quite fortunate to be with them. Likewise, Lori Waldon rained praises on Toya for her loyalty and hard work with the news outlet on their social media page. She also promised that they as a team would continually make their workplace a better place.
In addition, Toya Washington has shown her dedications as a member of the National Association of Black Journalists. In respect to her involvements, in the year 2015, she became the Wisconsin Journalist in Residence at the University of Wisconsin-Madison. During the Freedom Fund Reception for the NAACP Waukesha Branch which had Oprah Winfrey as a keynote speaker, Toya played as the master of ceremonies (MC) in November 2003. For her outstanding performance at the program, Oprah appreciated her.
See Also: JC Monahan – Biography and Personal Life of The NBC Journalist
Net Worth
Toya Washington is said to have amassed a reasonable amount of wealth with her broadcasting career. She has spent over a decade as a broadcaster and has shown her relevance in every news outlet she had worked with. Sources claimed that what she takes home annually is about $40,000. More so, her total net worth is still being reviewed.
If Married, Who is The Husband?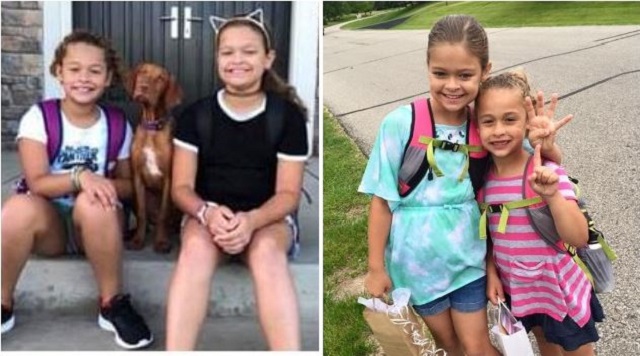 When it comes to love, Toya Washington has experienced a sweeter part. Though yet to reveal the identity of the man that stole her heart, she takes delight in raining praises as well as appreciating his efforts on her social media handles. Her said husband who is known as Brian is the father of her two adorable daughters, Alivia and Maya. Notwithstanding, Toya sometime in 2010 revealed that she was expecting their fifth child, thus insinuating that the already known kids are not the only children she has.
With claims like this, it is quite difficult to ascertain how many children the journalist has. Until Toya Washington is ready to talk about her family properly, we can only vouch that she has just two children with her lover man Brian.