Kampala is the capital city of Uganda, situated in the South Central area of the country. With a population of about 2.5 million, this makes Kampala the largest city in Uganda. The people of Kampala are known to be very friendly and social, as such they are easily approachable. There is one thing that photos of Kampala would prove to anyone, and that is the fact that the capital is one of the most beautiful cities in the country.
What is more is that it is a city with low crime rate, an impressive skyline, made up of people who are friendly even to visitors. All these and more make Kampala a good place for people that love traveling and visiting new places. Kampala has many attractions and lots of tourist activities going on there, you will find many shopping centers, museums, parks etc. Kampala is such a beautiful place to behold. In fact, it is favorably comparable to London, without any doubt.
Here are some photos of Kampala that you might mistake for London.
1. View of Uganda from the top of the Kampala Sheraton Hotel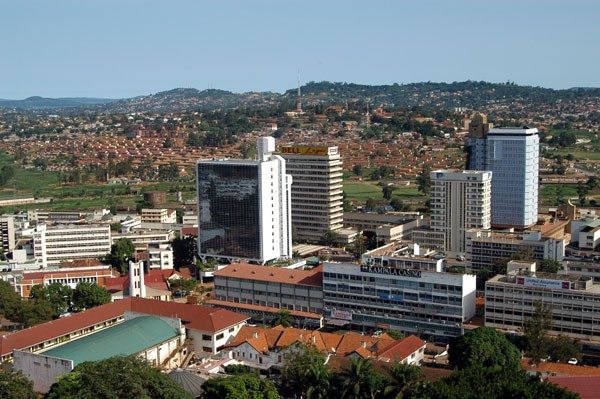 Strategically located in the city of Kampa, the Sheraton Hotel gives an amazing view of the city, capturing very simple yet alluring views.
2. Grand Imperial Hotel, Kampala
The Grand Imperial hotel in Kampala is indeed grand in every sense of the word for one to easily confuse its picture with a good location in London. The very beautiful and luxurious hotel is located in the Central Business District of Kampala, the elegant hotel is full of charm that the lens cannot miss.
3. Jubilee Gardens, Kampala
The Jubilee garden is one of those places in Kampala that has seen a large number of people always turning up to have photo shots or to just enjoy great views. The great thing about the garden is that every picture taken here always seem like somewhere far in some expensive city.
4. City Hall Clock Tower, Kampala
This may not be Big Ben or the Eiffel Tower, but it has its own place and significance. The only thing better than its picture is seeing it in real life.
5. Kampala Road
The Kampala road may not mean a lot to anyone just as a road, but when you picture it alongside the buildings and the great scenery, you will on one side think you are in London and on the other, think you are somewhere in China.
6. Swami Narayan Temple, Kampala
Like other Hindu temples, one will definitely not expect the Swami Narayan temple to come lacking in beauty and style.
7. Hindu Temple, Kampala
Another Hindu Temple, this comes with the looks and style that have been displayed by others. It is all about beauty and purity with this temple.
8. Fairway Hotel, Kampala
Located at Kafu Road in Nakasero, everything is very fair with the Fairway Hotel. It has both a kingly size and beauty, as well as completeness and style. For more than 40 years, this stands proudly adding the beauty of the Ugandan City, and from its looks, it is promising to keep doing that for a century to come. Or maybe more.
9. Night View of Kampala
There is hardly a way one will not compare Kampala to Paris, London, Dubai, or one of those extremely beautiful cities at night after seeing the picture of Kampala at night.
10. Sheraton Kampala, Kampala
If you think the pictures you've seen so far are beautiful, wait till you see the next set photos
Kampala is the capital city of Uganda in East Africa with over 1 million people live in it, this makes the city Uganda's largest city. Kampala was the capital of the Bugandan Kingdom several hundred years ago. Today, it is a modern looking city, with outlying townships spreading far beyond the original "seven hills" the city was built upon. The city of Kampala, just like the city of Nairobi has a mixture of cultures. In this city, you'll find African, Asian, European, and Middle Eastern cultures. Let's take a closer look at more of the beautiful sites you can find in the city of Kampala only then will you understand how beautiful Kampala can be. Just look below to see more photos of Kampala that you would mistake for London.
11. Statistics House, Kampala
One thing that has stood the statistics building from most others on the pictures of Kampala is its magnificent architecture. Located on Colville Street, the building is a 10-story low-rise building.
12. Nakivubo Stadium, Kampala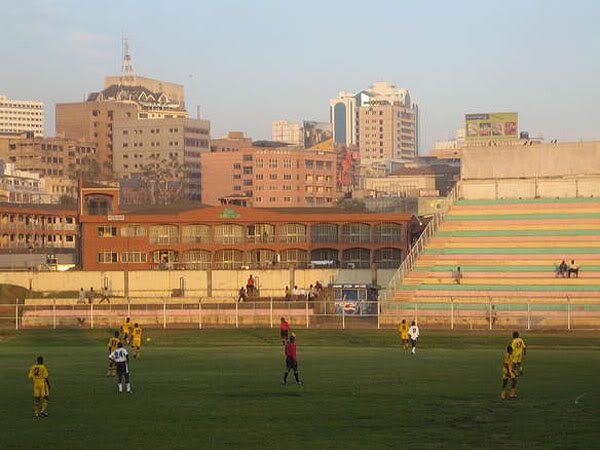 Also known as the Nakivubo War Memorial Stadium, this doesn't look like a very typical stadium. That doesn't mean that it has a beauty that surpasses what you will find in other places, but it is still beautiful enough to make you think that it is somewhere in North London.
13. Central Kampala, Kimnathi Ave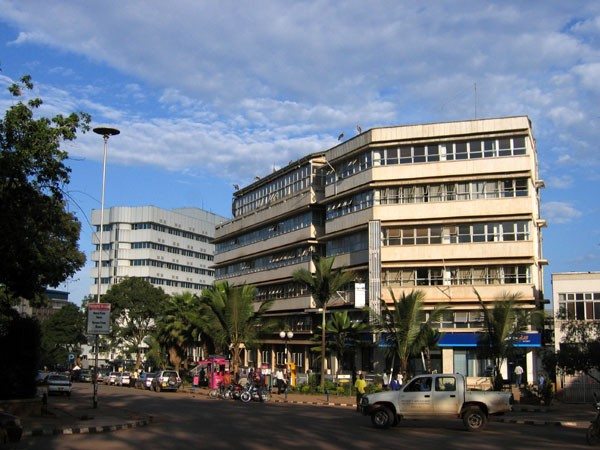 Kimathi Avenue is a place in this pictures of Kampala that seems to have it all. It is not as massive as some or even as luxurious as others but it has the beauty, style, and class.
14. Kampala Railway Station
A quick look at this picture and you will not know on whether to bet a simple African country or a proud one in Europe or even one with all arrogance in Asia. It is, as you will find out, only but the beautiful Kampala.
15. Kampala Casino
As it is with most casinos, the Kampala casino has an inviting beauty and homeliness. More so, it is massive in size and satisfying. Of the pictures of Kampala, this may be the hunk.
16. Stanbic Bank Towers, Kampala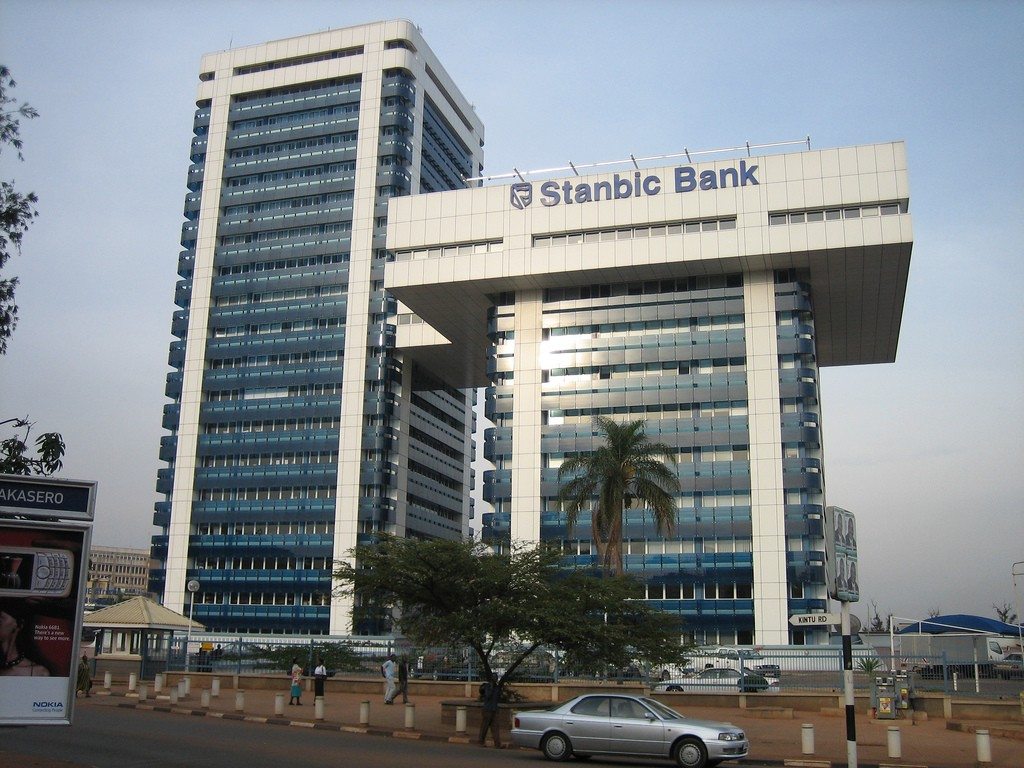 Somewhere on Hannington Road Kampala, you will find the Stanbic Bank Towers which does more than just sit there as the bank, but also expose the exorbitant power of the bank in both beauty and dominance. The picture of the bank gives a satisfying aura to Kampala.
17. Central Kampala with City Hall tower, Port Bell in the distance
18. Kampala Avenue looking east towards Jinja
Inasmuch as this area may not in real life be as magnificent as it looks thanks to the touch of the camera, it is still very beautiful and wouldn't take too much to get you fooled that it is a picture of somewhere in London in the mid-2000s that you are seeing.
19. Near Garden City
Taken near the Kampala Garden City and Oasis mall, this is another place that blends together the feel of Uganda and London all in one. That is what makes this picture stand out.
20. Sanatan Dharma Mandir
This Hindu temple is definitely in a class of its own. Without any crazy attempt at getting things complicated, it still returns with beauty and serenity. It is located in Nakasero, Kampala.