Vodacom is one of the leading mobile communication companies in South Africa with a customer base of over 43.2 million active subscribers spanning the length and breadth of SA. The company provides several communication services including mobile, fixed voice, data, messaging, enterprise IT, financial services in addition to converged services.
With this number of subscribers and the array of services they offer, it is expected that Vodacom's customers should have a way to contact the network's customer care should there be any trouble. Vodacom has not failed in this regard as they have a dedicated customer care department available 24/7 to attend to any issue.
Vodacom Customer Care Agents Can Be Reached With Ease 
With such a teeming customer base, Vodacom has also ensured that it expands on its workforce over the years to meet the growing needs of customers adequately. It is believed that the company has over 2,000 customer care representatives spread across South Africa as of now. These agents are highly trained and their skill ranges from providing assistance for basic prepaid issues to highly technical issues.
Vodacom subscribers can go through any of the following ways to contact a customer care agent from the comfort of any location:
1. Via your Vodacom line: all you need to do is dial 135 from your Vodacom handset.
2.  On their official website contact us page, there are different links for several ways to contact customer care, or you can go ahead and submit an inquiry on their website.
3. Vodacom customer care agents can also be reached by sending an email to [email protected]
What Are The Vodacom Customer Care Numbers?
The general customer care line for all Vodacom users is 135. However, aside from this, there are numbers to call for specific reasons which are aimed at achieving a seamless customer service experience.
If you are resident in South Africa, you can call from any network on 082 135
If you are calling from abroad, dial 0027 82 135 to speak with a Vodacom customer care agent
For Insurance call 082 1952
For Cancellations call 082 1958
To contact the repairs Call Centre dial 082 1944
For Online Sales & Upgrades call 082 17844
For Data support dial 082 135
For Fibre related issues or inquiries call 082 1904
For Vodacom, business call 082 1960
For Subscriber Collections dial 082 1946
For Vodacom Corporate call 082 1940
All these lines are open 24 hours a day and calling them is free from any Vodacom line. However, if you desire guidance without directly speaking with an agent, you can use the USSD code *135# to connect to any customer care agent.
Can Vodacom Customer Care Help With a Network Problem?
Vodacom is invested in giving their customers the best of experience this is why they have dedicated various customer care lines for a series of problems and inquiries. So, if you are experiencing a network problem, it might be general or peculiar to where you reside. You can contact Vodacom customer care desk on 082 135 and lodge a complaint, something will be done about the network reception in your area. Moreover, the customer care agent can reboot your line from their end to help improve your reception.
Asides from the two options above, your network issue can also be related to your phone number or particular phone brand and model. Whatever the challenge might be, be rest assured that calling customer care is a step in the right direction towards solving your network problem.
Other Reasons To Contact Vodacom's Customer Care
Beyond providing solutions for network problems, one can decide to contact customer care for a number of reasons. Here are some things you can call customer care for.
Account information and balance
Data balance and expiration
Upgrade
Information about data bundles
For activation and deactivation of voice mail services
Repairs
Deceased accounts management
Report frauds, hoaxes, and scams
Technical support
Deliveries and returns
How To Locate A Vodacom Store Around You
In case you have particular issues that haven't been mentioned above, the list isn't exhaustive in any way. There are so many other problems that you can contact customer care for and get the needed help. All you have to do is dial the general or relevant customer care line, follow the voice prompt, and connect to a representative.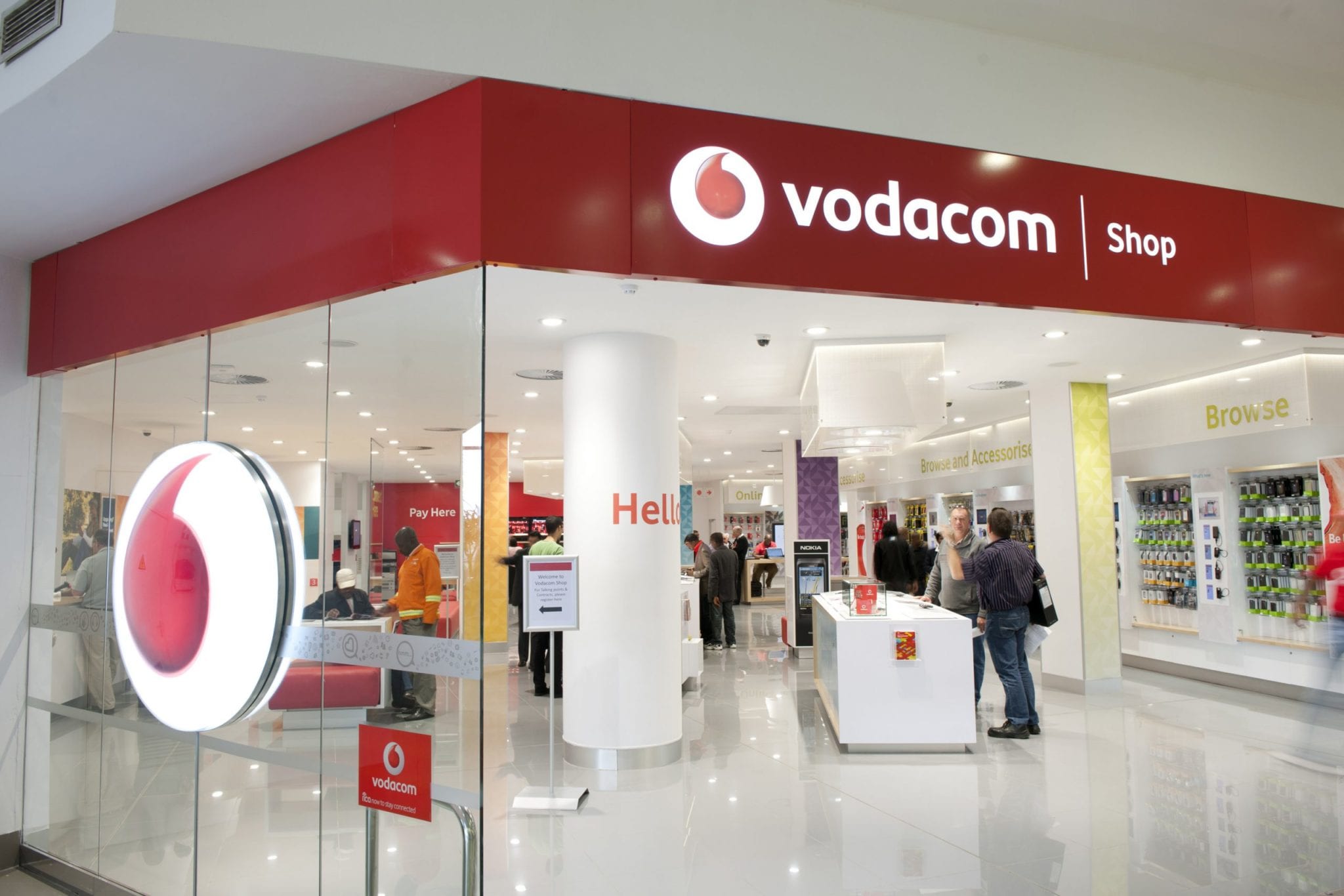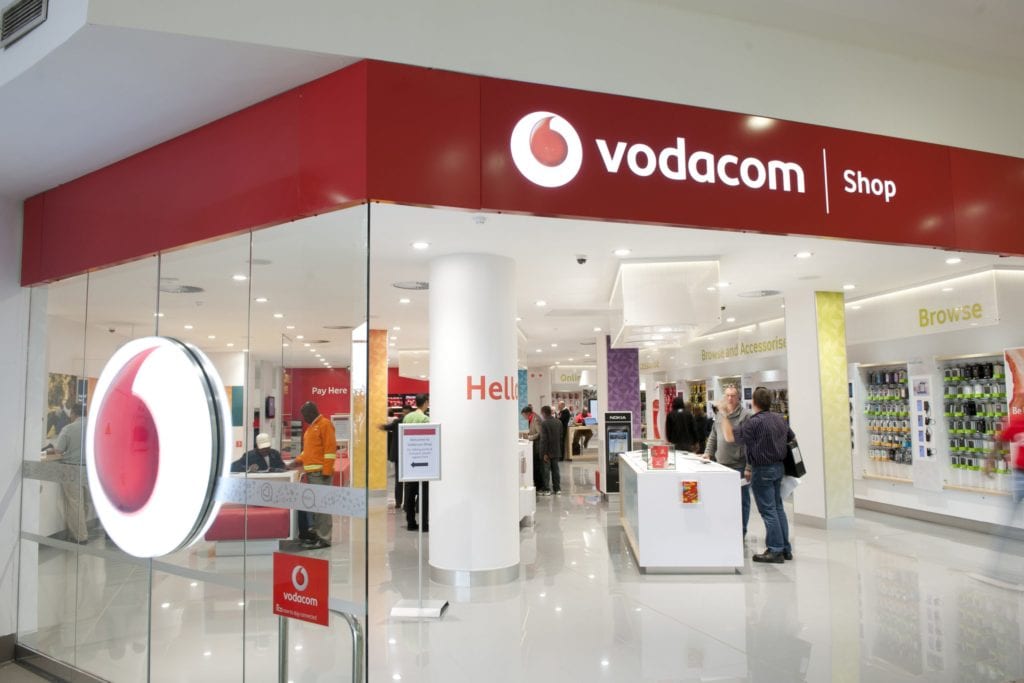 However, if you wish to visit a Vodacom office to lodge your complaint, that is also possible. All you need to do is to locate the closest Vodacom store in your area. This can be done using an internet-enabled device to view the find a store page on the network's website. A list of nearby Vodacom stores will pop up and you can visit the one closest to your present location.
Vodacom Self-Service Options Are Also Easy Ways To Solving Various Issues
Besides calling the customer care unit, you can decide to use Vodacom's self-service options which means that you can easily solve various issues you may be facing via your phone, tablet, or PC. Here are the ways these self-services can be accessed:
1. Online (Website)
This process can be kick-started by first registering on the My Vodacom platform online which can be done via your phone, tablet, or PC. Follow the required steps and once you have registered, a username and password will be issued, use it to access all Vodacom digital platforms to perform actions which include:
Viewing airtime and data balances
Managing call limits
Managing your profile
Accessing copies of your invoices and itemized billing (contract customers only)
Buying data, SMS, and MMS bundles
Activate e-billing, so that you receive your bill via email instead of post
Check your RICA status
2. Via My Vodacom App
Vodacom subscribers can make use of the My Vodacom App to have access to a wide range of services. This app can be downloaded on Google Playstore or Apple App Store.
Here are a few benefits you can enjoy via the app:
View important account information and usage even before you log in
Buy airtime, data, SMS, and MMS bundles directly from your phone
Transfer data and airtime to family and friends
View data and messaging balances
Recharge any Vodacom Prepaid number if you have a voucher PIN number
Log on for your PUK number to unblock your SIM card and set a new PIN