Ngozi Okonjo Iweala (born: 13th June 1954) is a Nigerian-American economist, fair trade leader, human welfare champion, environmental sustainability advocate, sustainable finance expert, and a global development specialist.
The 69 year old has actively been involved in the Nigerian economy since she started her career journey in July 2003. Her leadership prowess has afforded her several top places in the country's economy and the world at large. In 2021, she became the Director-General of the World Trade Organisation (WTO). She is the first woman and first African to lead the WTO as Director-General.
Ngozi Okonjo Iweala is also the first female to become Finance Minister and Foreign Affairs Minister in Nigeria. She earned respect and achieved milestones academically. She is an undefeatable woman who during her tenure as the Minister of Finance spearheaded series of negotiations with the Paris Club of creditors that resulted in wiping out of US$30billion Nigerian debt.
Biography and Profile Summary of Ngozi Okonjo Iweala
Full Name: Ngozi Okonjo Iweala
Date of Birth: 13th June 1954
Age: 69 years old
Place of Birth: Ogwashi-Ukwu, Delta State
Ethnicity: Igbo
State of Origin: Delta State
Nationality: Nigerian
Marital Status: Married to Ikemba Iweala
Children: 4
Education: Harvard University Massachusetts Institute of Technology
Occupation: Economist
The WTO Director-General Comes From a Wealthy Royal Family in Delta State
Ngozi Okonjo was born on the 13th day of June 1954 in her hometown, Ogwashi Ukwu, an Igbo town in Delta State, Nigeria. She is the daughter of Chukwuka and Kamene Okonjo and was born in a family of seven children wherein she is the eldest of them. Before the Nigerian civil war, Ngozi had a part of her childhood days with her grandmother in a village in the southern part of Nigeria during the time her parents were having a course in Germany. They came back after the war and Ngozi joined them and spent the rest of her growing up alongside her siblings.
The WTO director's family is a royal one that values education. Her father, professor Chukwuka, was the Obi (king) of their village Ogwashi-Ukwu from the Obahai royal family. Her mother was a professor of sociology and a retired medical doctor. Meanwhile, Ngozi is not the only one in her family whose impact has been felt in society. A few days after she was appointed the new DG of the WTO, her sister Dr. Njideka Okonjo-Udochi became the first black woman to be named "Maryland's Family Physician of the Year" in the USA.
Ngozi Okonjo Iweala is a Very Learned Woman
Coming not only from a royal family but also a family that rates education very high, Ngozi Okonjo did not hesitate to seize all opportunities to attain the height she prides herself in today. Despite the fact that her father was a traditional leader who should be leading in all the customs and traditions of the land, he paid no attention to the norms of the societal prejudice in female education. The Okonjos set a strong educational foundation and support for their daughters just as they did for their sons.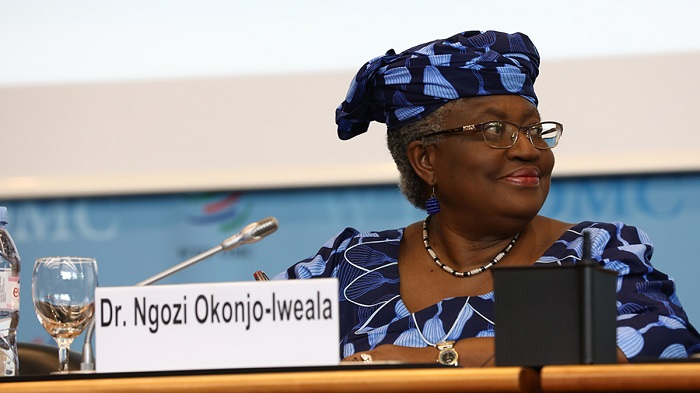 Ngozi attended Queen's School Enugu before moving to St. Annie's schools Molete, Ibadan. She also attended the International School Ibadan where she wrote her SSCE. A then 19-year-old Ngozi was subsequently presented with an opportunity to further her studies in the USA. In 1976, she graduated magna cum laude from Harvard University with an AB in Economics. Five years after, she obtained a Ph.D. in Regional Economics and Development from the Massachusetts Institute of Technology.
Ngozi Okonjo Iweala has simply gone above heights in her educational pursuit. Over time, she continues to receive honorary degrees from prestigious institutions of higher learning both in her home country of Nigeria and beyond. Below is an unexhaustive list of the universities and colleges from which she has received honorary degrees.
2006 – Brown University, Rhode Island, US
2007 – Trinity College, Dublin
2007 – Colby College, Waterville US
2009 – Amherst College, Massachusetts
2013 – University of Pennsylvania
2015 – Yale University, New Haven, US
2019 – Tel Aviv University, Isreal
Northern Caribbean University, Jamaica
Abia State University, Delta State University, Abraka
Universities of Port Harcourt, Calabar
Obafemi Awolowo university, Ife
Oduduwa University
Babcock University
Her Career Began With The World Bank Group
Ngozi Okonjo Iweala had a career that spanned 25 years at the World Bank Group. She first worked at World Bank Group as an intern and after graduation, came back to the bank in 2003 to work as a development economist. Shortly, given her excellent performance and hard work, she was promoted to the position of corporate secretary and vice president. In July the same year, Ngozi was appointed to the position of Minister of Finance under the administration of President Olusegun Obasanjo.
As Nigeria's Minister of Finance, Ngozi Okonjo Iweala made impressive contributions to the country's economy. Alongside her team, she ensured her impact was felt by carrying out several notable projects which include but are not limited to building an electronic financial management platform for the government. In 2007, following her industrious roles as Minister of Finance, she was made the Managing Director of World Bank Group. Ngozi's position as the managing director brought about many positive changes as well as achievements in the nation's economy and beyond. She led several World Bank initiatives to assist low-income countries during the 2008–2009 food and financial crises. Also, she oversaw responsibility for the World Bank's $81 billion operational portfolios in Africa, Central Asia, South Asia, and Europe.
Her Significant Achievements Finance Minister
She empowered Nigerian youths through Youth Enterprise with Innovation Program (YouWIN), a program that assists entrepreneurs in creating jobs for Nigerians.
Ngozi led the negotiation that ended a deal with the Paris club, wiping Nigerian debt of about US$30 billion
She was a significant instrument in enhancing Nigeria's credit rating from Fitch Ratings and Standard & Poor's
Ngozi Okonjo Iweala brought about Nigeria Women Empowerment through the Growing Girls and Women in Nigeria Program (GWIN)
Alongside the support of IMF and the World Bank, she built an electronic funding program that helped in cutting numerous ghost workers in the system, thereby, saving the government a huge sum of money.
She launched the practice of publishing the federal government's monthly and annual allocation of all the states in newspapers.
She improved the macroeconomics management of Nigeria together with the execution of an oil-price-based fiscal rule.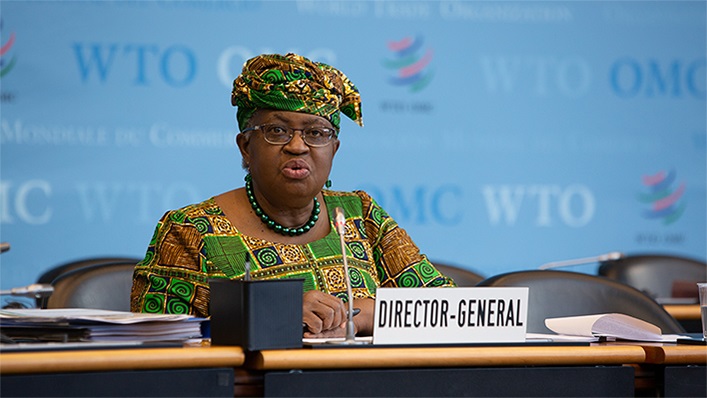 The WTO Director-General Has Held Numerous High Profile Positions in the Government
Before she became WTO DG, Mrs. Iweala was a distinguished member of the following advisory boards; Clinton Global Initiative, the ONE Foundation, the United Nations Secretary General's High-Level Panel, International Monetary and Finance Committee of the IMF, the Danish Government Led Commission on Africa, the World Economic Forum Global Leadership Council, the Commission on World Growth, Centre for Global Development, and the Brookings Institution. She has served as the chairman of Nigeria Mortgage Refinance Company PLC, Global Partnership for Effective Development Cooperation, World Bank's Development Committee.
Furthermore, Ngozi Okonjo Iweala was a member of the Harvard University Advisory Council, the B Team, Rockefeller Foundation, the Mercy Corp Global Leadership Council, the Commission of New Climate Economy, International Commission on Financing the Global Education, the World Economic Forum Young Global Leaders Foundation, the Women's World Banking, Result for Development Institutes, and the Asian Infrastructure Investment Bank International Advisory Board.
In July 2017, Ngozi was appointed as the independent non-executive director at Standard Chartered PLC, and in July the following year was made a Twitter Board of Director. Other boards and advisory groups she chairs include Lion work Capital, DATA, Global Alliance for Vaccines and Immunisation (GAVI), Nelson Mandela Institution, African Union's African Risk Capacity, and African University of Science and Technology in Nigeria. In addition to her positions in the government, she has been co-chairing the Global Commission for the Economy and Climate, alongside Nicholas Stern and Paul Polman. Since 2019, she has been a key member of the UNESCO international commission on education headed by Sahle-Work Zewde.
Ngozi Okonjo Iweala Resumed Office as the WTO Director-General in March 2021
Ngozi Okonjo Iweala took over office as the 7th Director-General of the World Trade Organization (WTO) on the 1st of March 2021. Indeed, history was made on this day as she is the first woman and first African to become the leader of The World Trade Organization. Though renewable, her tenure will expire on 31st August 2025. The need for a new Director-General came up in May 2020 following the intention of the former Director-General, Mr. Roberto Azevêdo, to step down from the post one year before the expiration of his term.
The former Nigerian minister was nominated by President Muhammadu Buhari and made it to the final election round where she came up against Yoo Myung-hee. Ngozi enjoyed massive support from numerous members in all levels of development and geographic regions. Yoo Myung-hee later announced her withdrawal and hence Okonjo was appointed the DG on the 15th of February 2021. Concurrently, she serves on the High-Level Council of Leadership and Management for the Development of Aspen Management Partnership for Health, AMP Health.
Recap of the Prominent Offices She Has Occupied to Date
Minister of Finance (July 2003- June 2006)
Managing Director at World Bank (2007- 2011)
Minister of Foreign Affairs (June 2006- August 2006)
Minister of Finance (August 2011- May 2015)
Director-General of the World Trade Organization (March 2021- present)
Ngozi Has Her Hands on Other Personal Businesses
Ngozi Okonjo Iweala is a strong believer in the power of business as she does not only want to make a profit but also assist people to achieve strong economic growth and sustainable development. She is the founder of the Center for the Study of Economies of Africa (C-SEA), a development research center based in Abuja, Nigeria. In 2006, she founded NOI-Polls, Nigeria's first indigenous opinion-research organization. With a partnership with Gallup USA, NOI-Polls is concerned with the development of opinion research in Nigeria by proving relevant and prompt information on public opinion on diverse social, political, and economic issues in the country. Clearly, the company has its focus on government issues, their performance as regards the growth of the economy, and market trends.
Ngozi Okonjo Iweala is Also an Author
Being a woman with a wealth of experience in multiple fields, the WTO DG continues to share her thoughts on several aspects of humanity. She is also a public speaker who has at many events and platforms delivered mighty speeches which include the TED Talk, the 2015 Global Landscapes Forum, 2016 SIPA's Graduation, and African Development Bank Group Annual Meetings. Below are some of her publications.
Chinua Achebe: Teacher of Light (2003)
Economic Reforms: Progress and Challenges (2007)
Reforming the Unreformable (2012)
Fighting Corruption is Dangerous (2018)
Transparency and Accountability in the Management of Public Funds (2011)
Her Awards and Recognitions
Ngozi Okonjo Iweala has over the course of her career been recognized, awarded, and honored for her roles in the growth of the country's economy. Her efforts and impact in the development of the nation have never gone unnoticed, hence, she has been listed among 73 "brilliant" business influencers in the world by Condé Nast International, Top 3 Most Powerful Women in Africa (Forbes, 2012), and so on. Her other prominent honors and recognitions include:
2004 – Minister of the Year at Time Europe Hero Awards
2004 – Minister of the Year at ThisDay Awards
2005 – Global Minister of the Year by Euromoney Magazine
2005 – Minister of the Year at ThisDay Awards
2005 – African Minister of the Year by Financial Times
2011 – 100 Global Thinkers by Foreign Policies
2011 – 100 Women in the World by The Guardian UK Newspaper
2012 – Forbes' 100 Most Powerful Women in World
2011 – Forbes' 10 Most Influential Women in Africa
2011 – 100 Women in the World by The Guardian UK Newspaper
2012 – 100 Global Thinkers by Foreign Policies
2012 – Woman of the Year by Silverbird
2013 – Forbes' 100 Most Powerful Women in the World
2104 – Financial Minister of the Year by Africa Investor Magazine
2014 – Forbes' 100 Most Powerful Women in the World
2014 – 100 Most Influential People in the World by TIMES Magazine
2015 – 50 Greatest World Leaders by Fortune Magazine
2016 – Global Fairness Award by Global Fairness Initiatives
2017 – Aspen Institute Madeleine Albright Award
2020 – African of the year, Forbes Africa
Indeed, Ngozi Okonjo Iweala has made innumerable strides in the economy of Nigeria. Her economic reforms have gone a long way in salvaging Nigeria at critical times. What's more, the 69-year-old Harvard-educated development economist, despite acquiring US citizenship, continues to take pride in her country Nigeria. She is also seen as a down-to-earth and hard-working woman, showing off her African identity in her Ankara-print tailored outfits.