10 Best African Movies of All Times (Classic)
Advertisement
Africa has a very rich culture and has tried to portray this in most African songs and movies that has been acted. But when the story is not about the culture, there are many other things to be presented through the media. Africa is a continent that has come through a long way; having been largely shaped and influenced by wars, strife, famine, health challenges  and political instability, Africa has a lot to present in the media through African Movies. Being home to Nollywood which is the third largest movie industry in the world, the Ghollywood (Ghana Movie Industry), the South African and Kenyan cinemas, it cannot help but produce some interesting and classic movies that keep reverberating through the ages. Answers Africa brings you the top 10 classic African movies.
10. Guelwaar
Written and directed by Ousmane Sembene one of Africa's best film makers, Guelwaar could not but become one of Africa's best film. Setting of the movie was in Senegal and the story was that a murder mystery began to unfold around the death of a district leader whose family had gathered at the funeral.
9. Sarafina!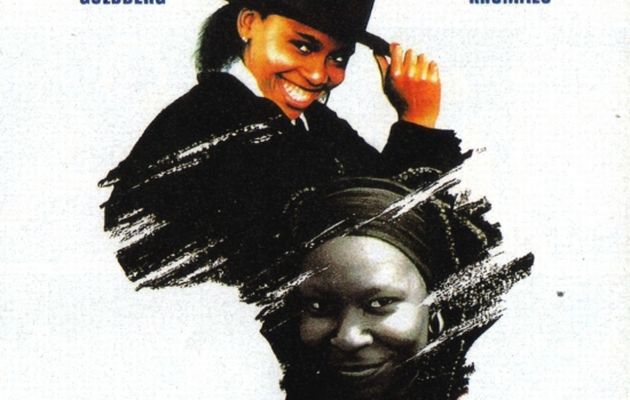 Sarafina! is a 1992 South African film starring Leleti Khumalo, Whoopi Goldberg, Miriam Makeba, John Kani and Tertius Meintjies. The film was shot on location in Soweto and Johannesburg, South Africa and was directed by Darrell Roodt. Synopsis: The movie is about students that are involved in the Soweto Riots. The riots are staged to emphasize the opposition to the implementation of Afrikaans as the teaching language in schools. The character Sarafina (Leleti Khumalo) feels shame at her mother's (Miriam Makeba) acceptance of her role as domestic servant in a white household during the apartheid in South Africa, and inspires her peers to rise up in protest, especially after her inspirational teacher, Mary Masombuka (Whoopi Goldberg) is imprisoned.
8. Viva Riva!
Viva Riva! is a Congolese crime thriller movie written & directed by Djo Tunda Wa Munga and starring Patsha Bay, Manie Malone, Hoji Fortuna, Marlene Longage, Alex Herabo & Diplôme Amekindra. The film received 12 nominations and won 6 awards at the 7th African Movie Academy Awardsin 2011, including the awards for Best Picture, Best Director, Best Cinematography & Best Production Design. Viva Riva! also won at the 2011 MTV Movie Awards for Best African Movie. Story Line: Riva is a small time operator who has just returned to his hometown of Kinshasa, Congo after spending 10 years away with a major score: a fortune in hijacked gasoline. With wads of cash ready to spend, he is out for a good time then Riva soon becomes entranced by a very pretty night club Nora who happens to be the kept woman of a local gangster. An Angolan crime lord steps into the picture and is relentlessly seeking the return of his stolen shipment of gasoline.
7. The Gods Must Be Crazy
The Gods Must Be Crazy is an old movie released during the era of VHS and 180 minutes maximum video play This is the period when after watching your movie, you have no option than to slot in the cassette in another "video cassette player-like" device called re-winder. The Gods must be crazy was a very popular and hilarious South African movie which was written and directed by Jamie Uys and set in Botswana, it tells the story of Xi, a Sho of theKalahari Desert whose band has no knowledge of the world beyond until a bottle of Coca cola fell from sky and the whole story changed.
6. Tsotsi
Tsotsi is a South African Movie directed by Gavin Hoodin in which the dark underground life of the golden city, Johannesburg, becomes revealed in the life of a teenage township tsotsi (thug) in Soweto. Within a 6-day rampage, hell was let lose with cases of robbery, violence, car theft and murder. A woman had no option than to give birth at the back of a car and Tsotsi takes the baby to his slum where it begins to arouse deep emotions that is be hoped to result in redemption … but it is a little too late for this victim of his own birth. Tsotsi won the 2006 Oscar award for best foreign language film.