The African music industry has evolved over the years with many new generation African musicians opting to imitate American and European trends with an aim to be commercially successful and retain the continent's relevance in a globalized and tech-driven world. This has led to the introduction of some degree of westernization combined with captivating African dance moves to help popularize the songs.
There are a few African musicians who have acquired a great deal of wealth by appealing to the average African's sense of good music. They have become so popular with what they know how to do best; you practically have to put down a ton of cash to invite them to grace your occasion. Internationally, they are fast becoming sought after names in the music and entertainment industry making Africa proud.
Richest African Musicians Resident In Africa
1. Youssou N'dour – $145 Million
Real Name: Youssou Madjiguéne Ndour
Date of Birth: 1 October 1959
Nationality: Senegalese
Source: Music, songwriting, acting, business, and politics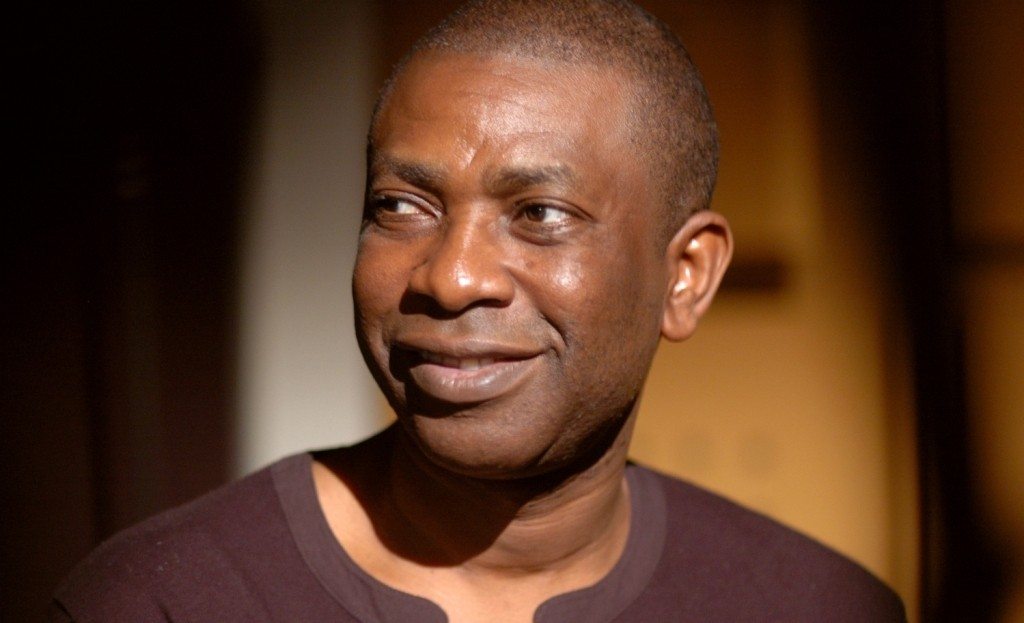 An old wig in the music industry, Youssou N'Dour, a Senegalese singer is a multi-talent who has been around for many decades. The singer has a voice many describe as "a pristine tenor" and was once described as "perhaps the most famous singer alive" in Senegal. This has won him both fame and fortune over the years and today, he is known to be the richest musician in Africa with a net worth estimated at $145 million. This amount didn't just come from his singing career as he is also an excellent composer, percussionist, songwriter, actor, businessman, and politician. He owns the biggest media house in Senegal with radio and TV stations, he also boasts huge investments in real estate
Key Takeaway
1. Born on the 1st of October, 1959, the singer started his career at age 12 and once performed with the Star Band, Dakar's most popular group during the 70s.
2. Youssou N'Dour was among those that reshaped a style of music known in the Serer language as mbalax which is a popular Senegalese music type.
3. He once also served as a Senegalese cultural ambassador. In April 2012, N'dour was appointed the tourism and culture minister in the cabinet of new Prime Minister Abdoul Mbaye.
2. Black Coffee – $60 million
Real Name: Nkosinathi Innocent Maphumulo
Date of Birth: 11 March 1976
Nationality: South African
Source: DJ, record producer, singer and songwriter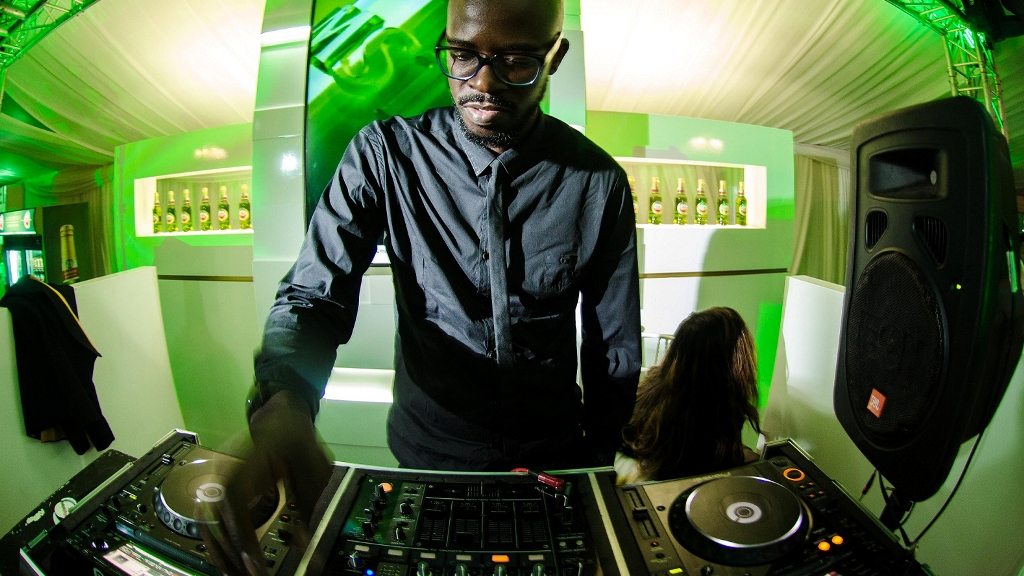 Black Coffee is a South African record producer and DJ who started his career around 1995. One of the most prominent electronic music producers in Africa was born in Kwa Mashu, KwaZulu-Natal province. Black Coffee has released about 7 albums and live DVDs and has won over 17 awards in South Africa and beyond including the "Breakthrough DJ of the Year" award at the DJ Awards in Ibiza in 2015.
He holds a record of professional DJs in the world. His expertise in DJing played out when he DJed 60 hours non-stop at Maponya Mall. This feat earned him a spot in the Guinness Book of World Records in 2010. In addition to album sales, the major contributor to his wealth is concert tours and festivals (one example is Day Zero Festival). He has also bagged profitable endorsements over the course of his career including being the ambassador for AXe South Africa.
Key Takeaway
1. Black Coffee was born on 11 March 1976 in Umlazi but he grew up in Umtata, in Ngangelizwe township, South Africa.
2. He started his music career working as a backup singer for Madala Kunene and then proceeded as a member of SHANA, an Afro-pop trio.
3. The DJ became famous after his role in the 2004 Red Bull Music Academy held in Cape Town which saw him emerge as one of the two South African participants in the music workshop and festival.
4. He gained his first break when his song "Happiness" was featured on the DJs at Work album.
3. Don Jazzy – $30 million
Real Name: Michael Collins Ajereh
Date of Birth: 26 November 1982
Nationality: Nigerian
Source: Record producing, singing, songwriting, business, ambassadorships/endorsements
Don Jazzy, is a successful Nigerian record producer, singer, songwriter, and entrepreneur whose interest in music began when he was twelve years old.
He has worked with big shots like D'Banj, Sauce Kid, Dr. SID, Ikechukwu, Kween, D'Prince, and Jay-Z. He co-founded Mo' Hits Records which signed a number of notable artists including D'Banj. After the label was dissolved, Don Jazzy established Mavin Records.
Mavin Records houses several recording artists such as Korede Bello, Dr. SID, D'Prince, Di'Ja, Johnny Drille, Ladipoe, Rema, Crayon, and DNA Twins. The label once had Tiwa Savage, Wande Coal, Reekado Banks, and Iyanya in its camp. It has also signed several producers including Altims, Baby Fresh, and Jazzy.
He has won over many major awards – the Producer of the Year at the Nigerian Music Awards (2006), Music Producer of the Year at the Nigerian Entertainment Awards (2007), Producer of the Year for Over The Moon, Mr. Endowed and Pop Something (The Headies 2011) and many others. Ajereh endorsed Samsung's "Built for Africa" products (launched in Cape Town) soon after splitting from D'Banj. He has endorsed top Nigerian food brands including Indomie noodles. Some of his recent endorsement deals have been with Johnie Walker and Betway.
Key Takeaway
1. Don Jazzy's childhood was everything but opulence. He grew up in a ghetto part of Lagos known as Ajgunle.
2. The singer got the chance to travel to London at age 18 (2000) when his uncle invited him to perform in a local church. Around this time, he took up a security guard job at McDonald's.
4. Wizkid – $20 million
Real name: Ayodeji Ibrahim Balogun
Date of Birth: 16 July 1990
Nationality: Nigerian
Ayodeji Ibrahim Balogun widely known by his stage name Wizkid (or Starboy) is a Nigerian singer and songwriter who shot to stardom in 2010 after dropping his song "Holla at Your Boy" from his debut studio album, Superstar.
Wizkid began recording music at age eleven and rose to fame in his mid-20s and has collaborated with international acts like Drake.
Some of Wizkid's super hits include "Girl", "Fine Lady" (with Lynxxx), "Sexy Mama", "The Matter" (with Maleek Berry), On Top Your Matter", "One Question", "Joy", "Bombay" and "Show You the Money".
On 18 June 2015, it was reported that 'Starboy' signed a ₦128 million ($300,000) deal with Glo, Nigeria's Telecomm company. Sometime In 2012, it was reported that the Surulere-born artist signed a one-year endorsement deal with Pepsi worth 350,000 U.S dollars. He once signed an endorsement deal with top vodka CIROC that also has celebrities like Sean Diddy Combs, D'Banji on their team. The musician has also worked with fashion giants; Nike and Dolce & Gabbana. It was reported that Starboy received $20,000 from D&G for walking the runway with Naomi Campbell in one of the brand's collections. In recent times, he signed a deal with UBA, Tecno, Guinness, among other top brands.
Key Takeaway
1. Wizkid didn't have it all during his childhood as he came from a poor home.
2. The singer didn't get any form of support from his family in the early days of his career
3. Wizkid dropped out of University of Lagos to focus on his music career
4. His initial stage name was Lil Prinz but that changed in 2006
5. Davido – $16 million
Real Name: David Adedeji Adeleke
Date of Birth: 21st November 1992
Nationality: Nigerian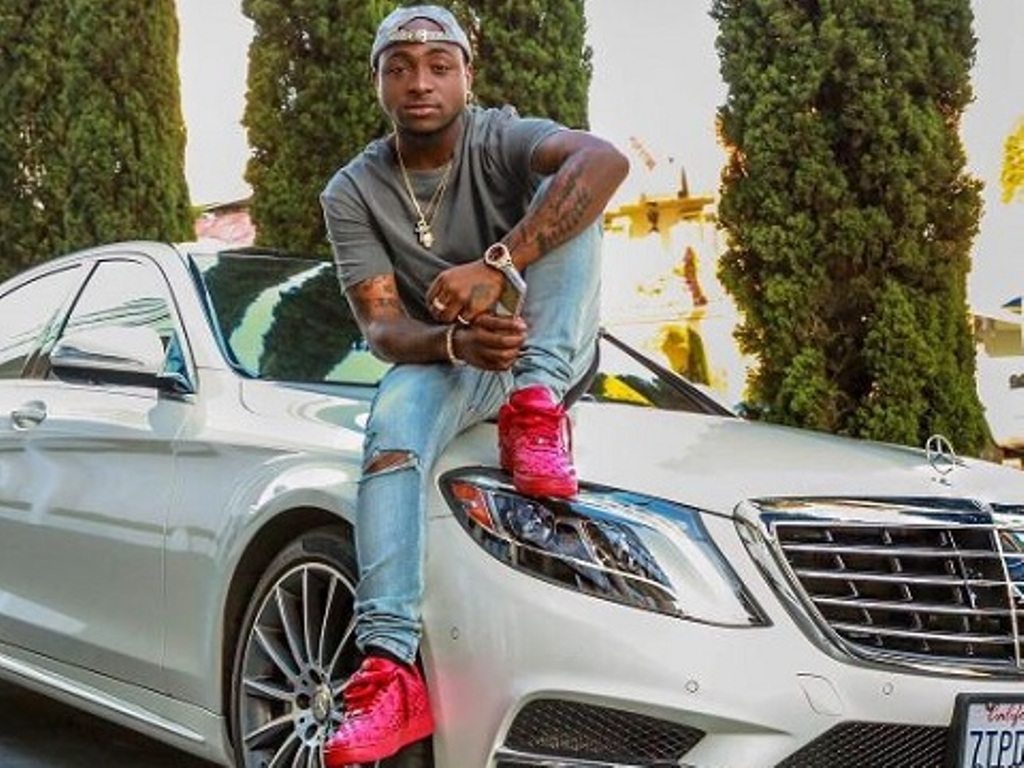 David Adedeji Adeleke is a Nigerian singer, songwriter, and record producer popularly known by his stage name 'Davido'. Adeleke rose to prominence after his 2012 debut album "Omo Baba Olowo" went viral. Since then he has become a renowned singer and a social media influencer with over 14 million followers on Instagram.
On April 6, 2012, Davido reportedly signed an over $100, 000 endorsement deal with MTN to become the face of MTN Pulse. It also emerged on October 24, 2013, that 'OBO' and Guniess Nigeria signed an endorsement deal which saw him perform alongside P-Square, Tiwa Savage, D'banj, Wizkid, Ice Prince, Burna Boy, Olamide, Phyno, Chidinma, at the Guinness World of More Concert. Currently, Davido is the brand ambassador for Transsion Holding's Infinix Mobile. Adeleke has a record deal with Sony's RCA Records which he signed in July 2016.
Davido owns a number of properties in Nigeria and the United States where he was born. He has a house in Atlanta, Georgia, and in the Lekki, Banna Island and Ikoyi areas of Lagos. His Lekki home was said to have been built a couple of years after he started his music career. Some of his cars include a Range Rover, Rolls Royce Phantom, Porsche, Mercedes Benz Sedan AMG series, and a Toyota Land Cruiser.
Key Take Away
1. Davido grew up in opulence, his father, Adedeji Adeleke is a known billionaire businessman.
2. Davido dropped out of school to launch his musical career. He later completed his education in his father's school; Adeleke University.
3. He has won a BET award, and one of his albums peaked 6th at billboard's US World Album.
6. Rude Boy – $16 million
Real Name: Paul Okoye
Date of birth: 18th November 1981
Nationality: Nigerian
Paul Okoye of the defunct music duo P-Square is among the wealthiest musicians in Africa. Paul who now goes by the moniker Rudeboy alongside his twin brother Peter had a number of hit songs and the two were considered among the most successful duo in Nigerian music industry history. In 2017, however, the two decided to pursue solo careers after 15 years in an explosive breakup that shocked their fans. Before their split, the twin produced and released their albums through Square Records. In December 2011, they joined Akon's Konvict Muzik label They also signed a distribution deal with Universal Music South Africa. The duo received more than $150,000 per show.
Square Ville, P-Square's crib is said to be worth $3 million. Together, the brothers were signed to a yummy deal with Glo. Paul alongside his brother had several other mouthwatering deals including one with Olympic Milk. The two brothers were worth $150 million before their split but after sharing their assets Rudeboy's personal net worth is now estimated at $16 millio which is still enough to make him one of the richest African artists.
Paul loves to spend on luxury cars and is known to own a Mercedes Benz, Wrangler, BMW X6, and a Range Rover. He is also an owner of a mansion in Atlanta, Georgia, the USA close to that of his twin brother.
Key Takeaway
1. Paul grew up in Jos, Nigeria.
2. His debut solo tracks were titled 'Fire Fire' and 'Nkenji Keke' both of which were released in 2017.
3. He is still successful even as a solo artist, his song "Reason With Me" generated the highest views on Youtube in Africa in 2019.
4. Rudeboy is also an owner of a record label named Fire Department Inc. which was launched in 2019.
7. Mr. P – $15.2 million
Real Name: Peter Okoye
Date of birth: 18th November 1981
Nationality: Nigerian
Peter Okoye who goes by the stage name Mr. P was the other half of P-Square. With P-Square their albums were considered hits and topped the MTV Base chart. Their second album titled Game Over sold 8 million copies worldwide. The singers won $1 million for winning Artist of the Year award at the Kora Awards in Burkina Faso. The two brothers worth $ 150 million before their split in 2017. During this time as P Square, Mr.P had a number of solo projects, most notably the TV show, Dance With Peter.
Since Mr.P's split from P-Square, he has released several songs and continues to earn money from commercials and being a brand influencer. He has also established an entertainment lottery that rewards winners with cash prizes.
Key Takeaway
1. Mr. P and his brother Paul struggled during their early years in the music industry.
8. 2 Baba aka 2 Face Idibia – $15 million
Real Name: Innocent Ujah Idibia 
Date of Birth: September 18, 1975
Nationality: Nigerian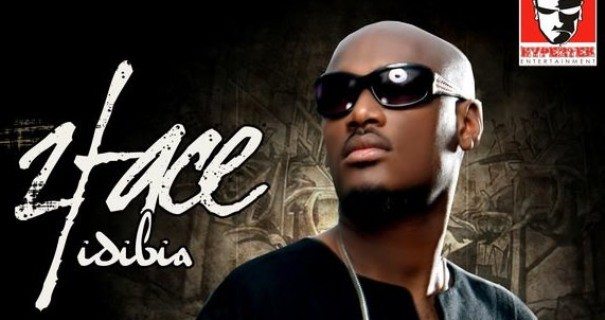 Born in Jos, Plateau State, Nigeria, Innocent Ujah Idibia who is more popularly known by his stage name as 2 Face Idibia, is a Nigerian singer-songwriter, actor, and record producer.
He started off as a member of the defunct Nigerian R&B/hip hop group Plantashun Boyz. However, he gained international stardom as a solo artist for his 2006 hit African Queen. He has no less than 7 Albums and has won at least 40 awards. The 'African Queen' singer is one of the kings of African music and as such has earned big from his career.
He has huge investments in real estate across Nigeria. In 2019, he became the brand ambassador of the real estate brand, Pazino Homes and Gardens. The musician earns around $50k to $80k per show and owns a nightclub in Nigeria known as Rumors.
'2Baba' as he's fondly called has an NGO called 2Face Idibia Reach-Out Foundation. In 2009, he was appointed as ambassador to the National Agency for Food and Drug Administration and Control. He released the song "Man Unkind" in order to raise awareness on the menace of fake and sub-standard food and drug products in Nigeria. He was also appointed as a regional "Goodwill Ambassador" for UNHCR, the UN Refugee Agency in 2020. He had been the African ambassador for an alcoholic drink, Campari.
He has signed endorsement deals with brands such as Guinness, which earned him $125,000 and Airtel, which earned him $139,000. He was also speculated to have collected $189,000 from the producers of the 2006 FOX Searchlight comedy movie Phat Girls for featuring his breakthrough hit African Queen.
Key Takeaway
1. 2 Baba goes by multiple names including 'The King of Nigerian R&B', 2face, Tuface, 2Baba, and Tubaba. He adopted 2 Baba from 2014.
2. He dropped out of school to focus on his musical career.
3. He was the first Nigerian artist to have a song featured in an internationally released movie.
4. He is also the first non-Liberian to become an honorary member of the Liberian music society for his excellent contribution to the growth of music in Africa.
5. He founded the record label, Hypertek Records.
9. D'banj – $11 million
Real Name: Oladapo Daniel Oyebanjo 
Date of Birth: 9 June 1980
Nationality: Nigerian
Profession: Singer, songwriter, rapper, entrepreneur, and television personality.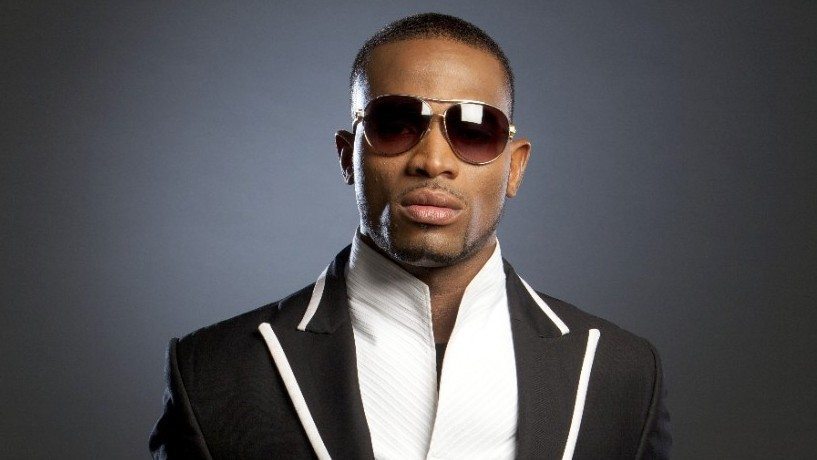 Dapo Daniel Oyebanjo who is more popularly known as the Koko Master or D'banj (adapted from a combination of his first name Dapo and his surname Oyebanjo) was born June 9, 1980).
He is a Nigerian singer-songwriter and harmonica player who has won quite a lot of awards including the MTV Europe Music Awards for Best African Act 2007, MTV Africa Music Awards 2009 Artist of the Year, and BET Awards of 2011 for Best International Act; Africa.
His song "Oliver Twist" released in 2012 became an international hit. D'Banj is the first African artist signed to Kanye West's GOOD Music label. He was a campaigner for President Goodluck Jonathan. He had a series of Koko lounges; a chain of high-end clubs in Nigeria and other investments including Koko water.
Read Also: Top 10 Countries Where Women Are In Short Supply
D'Banj made $1 million when he was paid by a T.V station to star on his own reality show titled Koko Mansion. He has a crib in Atlanta worth $1.5 million and reportedly charges at least $100,000 per show. He also made N100 million from endorsement deals with mega mobile network Glo. D'banj has had endorsement/affiliation deals with multiple top brands such as Power Fist, Chris Aire, UAC Foods, Virgin Colour, BOI, Glo, Hennessy, ONE Campaign, Ciroc, Apple, Heritage Bank, SLOT Limited, HiTV, GT Bank, and Malibu Rum.
Key Takeaway
1. D' Banj was raised in a military circle as his dad was a military officer who commanded an artillery regiment.
2. As a result of his father's profession, he was expected to toe in the same direction, he however defied the odds by following his musical dreams.
10. Banky W – $9 million
Real Name: Olubankole Wellington
Date of Birth: 27 March 1981
Nationality: Nigerian
Profession: Singer, rapper, actor, and politician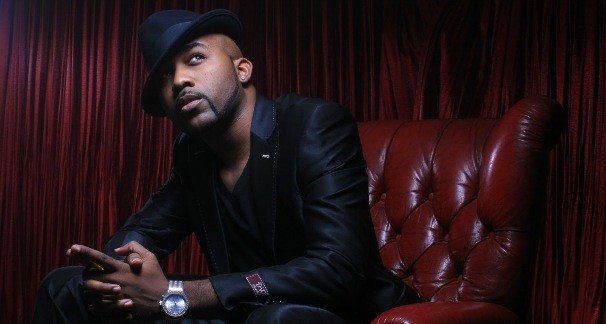 Banky W who was born in the United States is regarded as the King of African R&B. He grew up in Lagos where he began singing in church at an early age and upon completion of secondary school moved to New York to study Engineering.
Banky W gained fame with his debut song 'Ebute Metta' which was an instant hit. He subsequently released hit songs like 'Lagos Party,' and 'Strong Thing.'
He notably co-founded the record label, Empire Mates Entertainment (EME) in 2002 while still studying at Rensselaer Polytechnic Institute in New York on a scholarship. Upon his arrival in Nigeria, he signed artists like Niyola, Shaydee, Skales, and Wizkid in 2009 all of whom became successful. Apart from his music ventures, Banky W has been a brand ambassador for Etisalat mobile in Nigeria and Uber Nigeria. He has also been the face for Samsung products in the West African nation, as well as soft drink giant Coca Cola. Banky has also starred in successful movies such as Wedding party which garnered over $500,000 in the box office.
Key Takeaway
1. Banky gives back to society. Out of his generous heart, Banky W started off Mr capable foundation; an education charity organization with the aim to aid in the education of children from poor families.
11. Sarkodie – $7 million
Real Name: Michael Owusu Addo
Date of Birth: 10 July 1988
Nationality: Ghanaian 
Profession: Rapper and Entrepreneur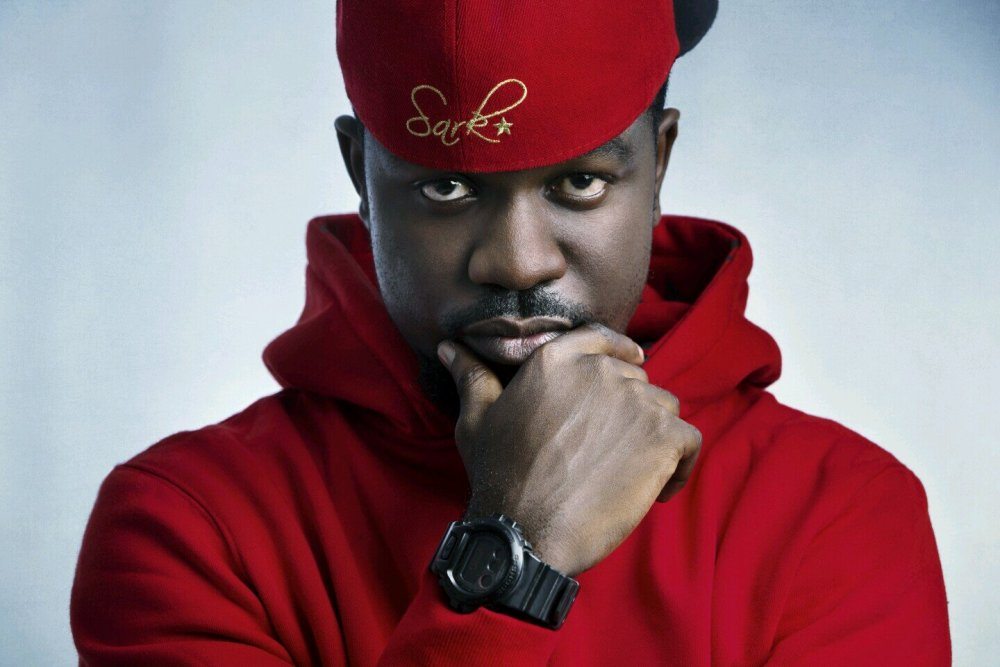 Born as Michael Owusu Addo, Sarkodie is a Ghanaian hip hop recording artist and entrepreneur who has been active in the music industry since 2007.
The Tema born and bred fell in love with rapping as a child. He went on to pursue music and got connected to big shots like Duncan William, who became his manager and helped in launching his career.
Today, Sarkodie is Ghana's first music artist to win the Best International Act: Africa accolade at the 2012 BET Awards. He was nominated for the same award in 2014 and 2015.
His musical skills have earned him several enviable endorsements deals including one with FanMilk Ghana in 2013 which was worth about $250,000. In 2012, he became the brand ambassador for Samsung Electronics which according to reports was worth about $600,000. He was appointed ambassador for the Year of Return campaign at the Creative Arts Industry Forum. Currently, he is in partnership with Tigo Telecommunications Ghana. As an entrepreneur, the musician launched the Obidi Chief headphones and also owns the Sark by Yas clothing line.
Key Takeaway
1. Becoming a leading MC in Ghana was a dream come true for Sarkodie who began as an underground rapper.
2. Through consistent hard work, he became the first to win BET's Best International Flow act in Ghana.
3. His strong influence in the entertainment scene helped in promoting the Azonto dance.
12. Tiwa Savage – $7 million
Real Name: Tiwatope Savage
Date of Birth: 1980
Nationality: Nigerian
Sources: Singing and Songwriting
Tiwa Savage has broken several records in the African music scene. In 2018, she was the first woman to win the Best African Act at the MTV Europe Music Awards. Her first album titled Once Upon a Time was nominated for Best Album of the year at the 2014 Nigeria Entertainment Awards. The album was also among the albums slated to win Best R&B/Pop Album at the Headies in 2014. Her subsequent album R.E.D and debut EP Sugarcane received great reviews with both nominated as the Best album of the year at the Nigerian Entertainment Award.
In 2019 the singer switched from Mavin Records to Universal Music Group, American music cooperation. Some of her profitable endorsement deals have been with MTN (worth over $ 100,000) Pepsi, Forte Oil, and Maggi. Her deal with Pepsi made her the first-ever female artist from Africa to be endorsed by the soft drink giant. She also bagged a major endorsement deal with Profectiv MegaGrowth hair product in 2018.
Key Takeaway
1. Tiwa began her career when she was 16 as backup vocals for popular artists such as Mary J Blige and George Michael.
2. She had participated in X-Factor
3. She was formally signed to Sony/ATV Music Publishing in 2009 before returning to Nigeria to join Mavin Records.
13. Flavour – $7 million
Real Name: Chinedu Izuchukwu Okoli 
Date of Birth: 23rd November 1983
Nationality: Nigerian
Endeavours: Singing, songwriting, instrumentalist
His albums Uplifted and Blessed transformed Igbo (an ethnic group in Nigeria) high life music. The success of his albums has made him one of Africa's most sought out artists as well as one of the richest. The musical works have also opened doors to endorsement deals and many concerts and social events. The singer has had deals with brands like Conoil, Globacomm, Harp, Onga Seasoning, and Nigerian Breweries (the number 1 beer brewing company in the country).
Key Takeaway
1. Flavour started out at age 13 in a church as a chorister. He further honed his musical skills when the resident pastor introduced him to the CEO of Soundcity Communications who invited him to join the company on an educational scholarship.
2. The musician has won several awards including City People Entertainment Awards, Nigeria Music Video Awards (NMVA), Channel O Music Video Awards, The Headies and MTV Africa Music Awards 2014.
14. Jose Chameleone – $6 million
Real Name: Joseph Mayanja
Date of Birth: 30 April 1979
Nationality: Ugandan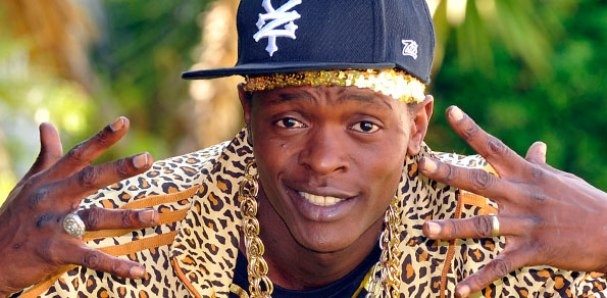 Joseph Mayanja popularly known by his stage name as Joe Chameleon or Jose Chameleone was born in 1979 and is a popular reggae musician from Uganda.
Singing mostly in Luganda, English, and Swahili, Jose started his career at a young age in the early 1990s as disco MC at Maganjo Mizuri nightclub while he was still a student at the Progressive Secondary School, Kampala Uganda.
He eventually became affiliated with Kenya's Ogopa DJs record label. His style of music – a combination of Ugandan folk music, Central African rumba, zouk on a background of reggae – continues to make him a standout in the music scene.
Jose has also evolved into a music producer and is the CEO of the music label Leone Island Music Empire that has signed many musicians from Uganda and East Africa (such as late Moses Radio, Weasel, the late AK 47, King Saha, Papa Cidy, and Pallaso, Melody, among others).
Key Takeaway
1. Jose Mayanja is regarded as a music star who restructured the popular local music in Uganda in the wake of the 21st century.
2. The artist loves to give back to society. He is part of a coalition of musicians who are fighting to curb poverty and create awareness campaigns for HIV/AIDS.
15. Koffi Olomide – $5 million
Real Name: Antoine Christophe Agbepa Mumba
Date of Birth: 13 July 1956
Nationality: Congolese
Musical Endeavours: Singing, dancing, Composing, and productions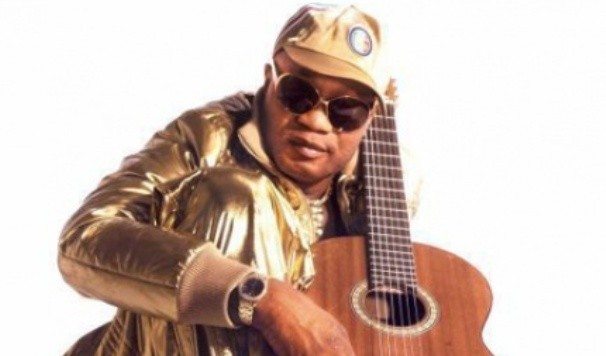 Koffi Olomide has a reported net worth of $ 5 million, earning approximately 100,000 euros per show. Since the 1970S, he has consistently earned a place in Africa as one of the most successful African artists as well as one of the richest. The soukous singer has released up to 7 albums which are well patronized in the market.
Key Takeaway 
1. Unlike many African big musicians, Olomide had no musical background while growing up. He studied business economics in Bordeaux France before obtaining a master's degree in mathematics from the University of Paris.
2. He established the Quartier Latin International orchestra that has trained and nurtured many notable artists, including Fally Ipupa and Ferré Gola.
16. Diamond Platnumz – $5 million
Real Name: Nasibu Abdul
Date of Birth: 2nd October 1989
Nationality: Tanzanian
Profession: Recording artist, actor, dancer, businessman
Diamond Platnumz has been part of the African music industry since 2009 and has since had a successful career. He has worked with the likes of Tiwa Savage, Flavour N'bania, Davido, Patronking, and host of others. His numerous hits songs have paved the way for him to perform in numerous expensive concerts. In 2013, the artist was alleged to be the highest-selling Tanzanian musician of ringtones by various mobile phone companies.
He has had endorsements deals with brands like Belaire wine company which has American Hip Hop artists Rick Ross and DJ Khaled as a brand ambassador as well. Others include Coca-cola, Vodacom, DSTV, Red Gold, Coral Paints, Pepsi, and Nice One laundry detergent. He the CEO of WCB Wasafi Record Label as well as Wasafi TV & Wasafi FM.
Key Takeaway
1. Diamond has won different notable awards since his presence in the entertainment industry including Channel O, Soundcity, MTV Awards, Kilimnjaro Music Awards, Afrimma, Kora, Headies, AEA, the HiPipo Music Awards and more.
17. Fally Ipupa – $5 million
Real Name: Antoine Christophe Agbepa Mumba
Date of Birth: 13 July 1956
Nationality: Congolese
Musical Endeavours: Singing, dancing, Composing, and productions
Fally Ipupa is a singer and songwriter from the Democratic Republic of the Congo. In the early days of his musical career between 1999 and 2006, he was a part of Koffi Olomidé's band Quartier Latin International after which he started his solo career.
He released his first album: Droit Chemin in 2006, and his second album Arsenal de Belles Melodies (A2BM) in 2009.
Ipupa won the Kora Awards for Best Artist or Group from Central Africa in 2007 and 3 years after, he won the MTV Africa Music Awards 2010 for Best Video (for Sexy Dance) and Best Francophone.
He's also credited for modernizing the Lingala music. He is a poster boy for a number of clothing brands in Paris, where he also performs at sold-out shows.
Key Takeaway
1. Fally Ipupa hails from a very humble catholic background and his passion for singing began in the church choir.
Honorable Mentions 
18. Oliver Mtukudzi – $1 million – $5 million
Real Name: Oliver "Tuku" Mtukudzi
Date of Birth 22 September 1952
Died: 23 January 2019
Nationality: Zimbabwe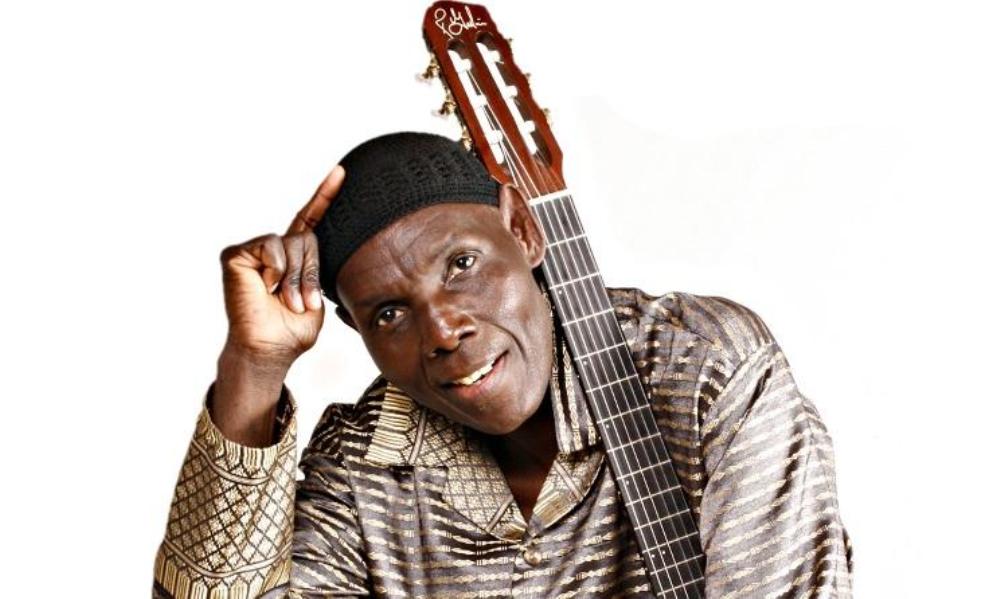 Oliver "Tuku" Mtukudzi was a mega Zimbabwean singer, human rights activist, businessman, philanthropist, and UNICEF Goodwill Ambassador for Southern Africa Region.
Undoubtedly one of Zimbabwe's greatest artists, his greatest asset in the field of music was his enviable deep, and gutsy voice, which earned him praises and admiration from his fans.
Tuku released so many albums and hits, including "Zimbabwe" and "Mazongonyedze" which came from his debut solo album, Africa. He signed several endorsement deals, sold so many records, and ventured into business.
Besides singing, the Afro-jazz legend, and lead of the band The Black Spirits, is passionate about acting and has appeared in many Zimbabwean documentaries.
19. Salif Keita – $1.1 Million
Real Name: Salif Keïta
Date of Birth: August 25, 1949
Nationality: Malian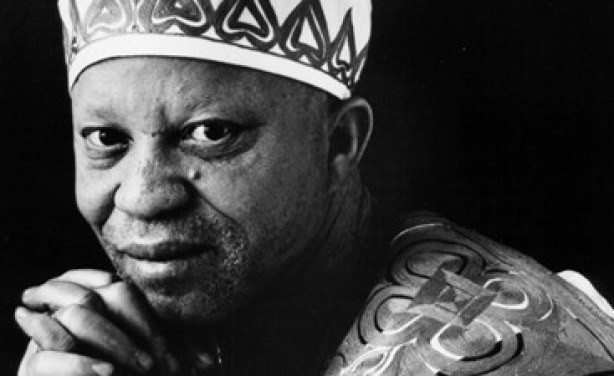 Salif Keïta, a proud citizen of Mali was born on the 25th of August, 1949. He is an Afro-pop singer and songwriter whose unique style of music has earned him the title and reputation as the "Golden Voice of Africa" and has seen the transition of African music through the ages.
He is a direct descendant of the founder of the Mali Empire, Sundiata Keita. While this sounds interesting, it means that given his royal heritage, he should never have become a singer under the Malian caste system, which was deemed to be the role of a griot.
Those who know Salif Keita regard him as a very humble man despite his riches. He owns a private island and a number of real estate in France.
20. Hugh Masekela – $1.5 million
Real Name: Hugh Ramapolo Masekela
Date of Birth: 4 April 1939 
Died: 23 January 2018
Nationality: South African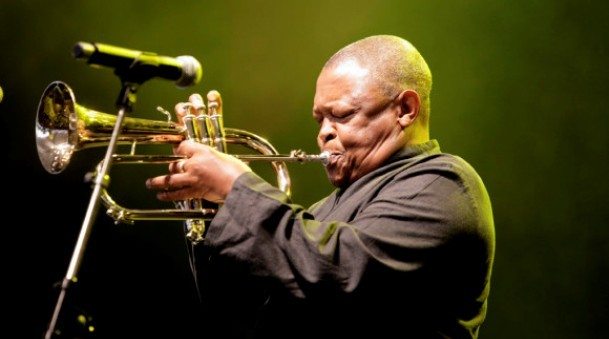 Hugh Ramopolo Masekela was a South African singer and trumpeter, flugelhornist, cornetist, and composer. He was one of the most talented Jazz artists in Africa.
His talents got him nominated for a Grammy Award in the "Best Contemporary Pop Performance – Instrumental" music category in 1968. In 2010, President Zuma honored him with the highest order in South Africa: The Order of Ikhamanga and 2011 saw Masekela receive a Lifetime Achievement award at the WOMEX World Music Expo in Copenhagen.
The US Virgin Islands proclaimed 'Hugh Masekela Day' in March 2011, not long after Hugh joined U2 on stage during the Johannesburg leg of their 360 World Tour. U2 frontman Bono described meeting and playing with Hugh as one of the highlights of his career.
He also received other awards: Ghana Music Awards: 2007 African Music Legend award, 2005 Channel O Music Video Awards: Lifetime Achievement Award, 2002 BBC Radio Jazz Awards: International Award of the Year, nominated for Broadway's 1988 Tony Award as Best Score (Musical), with music and lyrics collaborator Mbongeni Ngema, for "Sarafina!".
Masekela owned a professional studio in Botswana. People With Money reported that Masekela was once the highest-paid musician in the world, pulling in an astonishing $96 million between March 2014 and March 2015.
Wealthiest African Musicians in Diaspora
1. Akon – $80 million
Real Name: Aliaume Damala Badara Akon Thiam
Date of Birth: 6th April 1973
Nationality: American/Senegalese
Endeavours: singer, songwriter, record producer, entrepreneur, philanthropist, and actor
https://www.instagram.com/p/CDQDDr2A3f0/?utm_source=ig_web_copy_link
Akon's first album Trouble (2004) was a huge success, it featured songs like "Locked Up", and "Lonely" which both topped the Billboard Hot 100 and topped the charts in Australia, the UK, and Germany. Similarly, his follow up albums Konvicted and Freedom also broke records.
In between recording, and touring, Akon started to write songs for other artists. Some of his biggest songwriting credits include The Sweet Escape by Gwen Stefani, Akon, Giorgio Tuinfort, Just Dance by Akon, Lady Gaga, RedOne, among others. Aside from music, he's ventured into acting and recording establishing two prominent record labels, Konvict Muzik and KonLive Distribution.
In total, Akon has four songs certified as 3× platinum, 3 songs certified as 2× platinum, about 12 ten songs certified as 1× platinum, and about 15 songs certified as gold in digital sales. All of these and other business ventures (including owning a diamond mine in South Africa) contribute to his wealth.
Key Takeaway
1. Akon is a philanthropist who supports charitable causes that improve life. He launched a project, Akon Lighting Africa, in 2014 which provides electricity in 15 countries of Africa.
2. He also established his own charity for underprivileged children in Africa called Konfidence Foundation.
2. Jidenna – $7 million
Real Name: Jidenna Theodore Mobisson
Date of Birth: May 4, 1985
Nationality: Nigerian-American
Profession: Rapper, singer, songwriter, and record producer

Jidenna Theodore Mobisson, popularly known by his stage name Jidenna, is a Nigerian-American rapper, singer, songwriter, and record producer signed to Janelle Monáe's Wondaland Records label. He was born on May 4, 1985. In 2015 alone, Jidenna's works Yoga and Classic Man won the Best New Artist, Song of the Year, Video of the Year, and Best Dance Performance.
Key Takeaway
1. Jidenna had no musical background by the time he discovered his passion for music. His father, a Nigerian Igbo academic worked as a professor of computer science at Enugu State University while his mother Tama Mobisson, a Caucasian worked as an accountant.
2. While in high school he started producing, arranging, and writing after co-founding the rap group Black Spadez.
3. Prior to his breakthrough, Jidenna worked full time as a teacher while pursuing his musical dreams.
3. Tanishe – $6 million
Real Name: Joseph Mayanja
Date of Birth: 6 February 1993
Nationality: Zimbabwean-American
Tinashe Jorgensen Kachingwe has come a long way since her early days. She launched her career in 2007 as an actress in Avatar: The Last Air Bender. She then joined a girl music group before becoming a highly successful solo artist. In between her many successes as a performer and actress, Tinasha she has won a number of deals and projects all of which have come with an equally impressive paycheck including being the spokeswoman for MAC Cosmetics on the 'Future Forward' campaign alongside Lion Babe's Jillian Hervey, Halsey, and DeJ Loaf.
Key Takeaway
1. Tinashe writes her songs based on her life experience or things that have happened to people she knows personally.
2. Her major musical influences are Michael Jackson, Janet Jackson, Sade, Britney Spears, and Christina Aguilera.