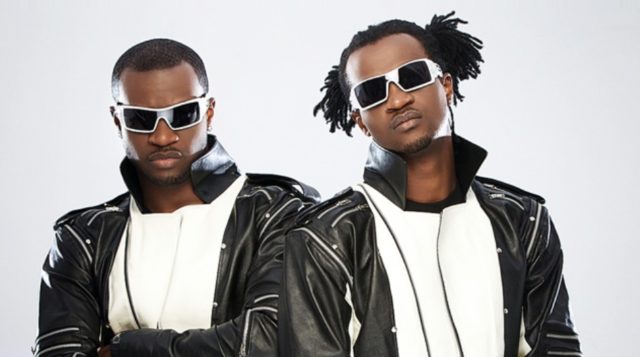 African Music has evolved over the years. Just like the continent itself, the citizens and countries therein, the average African music has seen some degree of westernisation coupled with the fact that some of the African songs came with a captivating African dance moves to help popularize the songs.
The original background of jams and sounds from the African perspective often makes a perfect blend of the western pop kind of music, creating a powerful party beat that is more than compelling to dance to.
There are a few Africa musicians who have acquired a great deal of wealth by appealing to the average African's sense of good music. They have become so popular with what they know how to do best; you practically have to put down a ton of cash to invite them to grace your occasion.
Internationally, they are fast becoming sought after names in the music and entertainment industry making Africa proud. Answers Africa brings you the top 10 wealthiest African Musicians.
10 Wealthiest African Musicians
Oliver Mtukudzi, Zimbabwe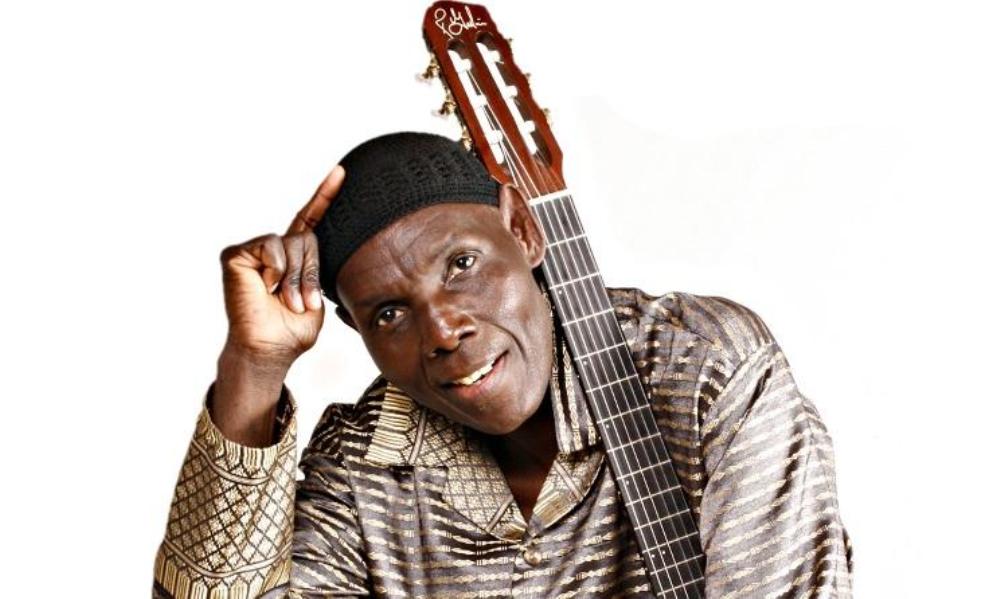 Born on September 22, 1952, in Highfield, Harare, Oliver "Tuku" Mtukudzi is a mega Zimbabwean singer, human rights activists, businessman, philanthropist, and UNICEF Goodwill Ambassador for Southern Africa Region.
Undoubtedly one of Zimbabwe's greatest artists, his greatest asset in the field of music is his enviable deep, and gutsy voice, which has earned him praises and admiration from his fans.
Tuku has released so many albums and hits, including Zimbabwe" and "Mazongonyedze" which came from his debut solo album, Africa. He has signed several endorsement deals, landed show rates, sold so many records, and ventured into so many investments.
Besides singing, Afro-jazz legend and lead of the band The Black Spirits, Mtukudzi, is passionate about acting and has appeared in many Zimbabwean documentaries. He is ranked tenth richest in Africa.
Sarkodie, Ghana, Net Worth: $5 M (As of 2016)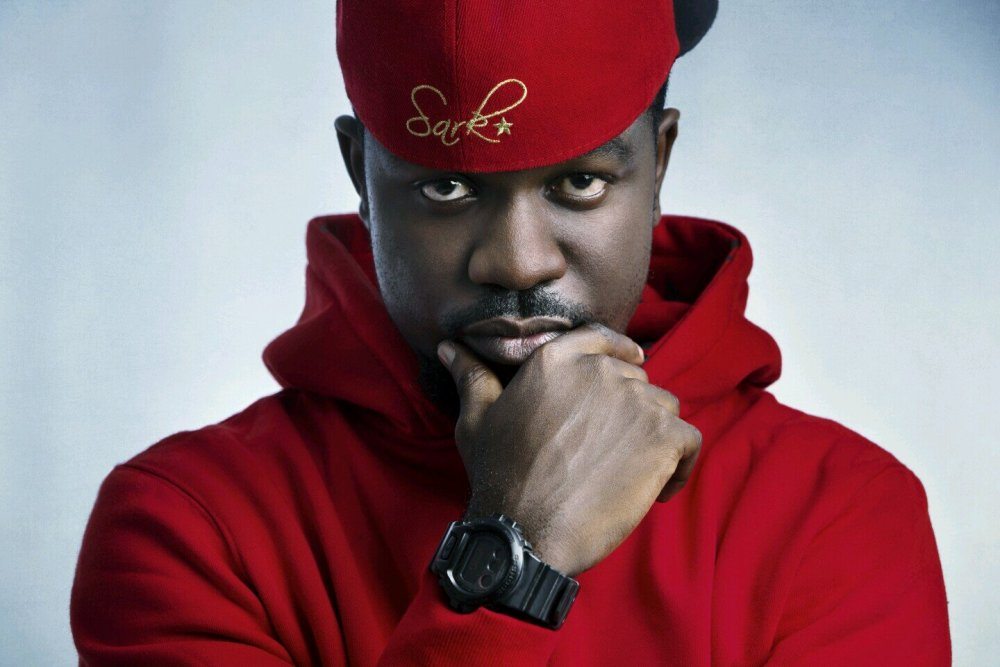 Born as Michael Owusu Addo, Sarkodie is a Ghanaian hip hop recording artist and entrepreneur who has been active in the music industry since 2007.
Born and raised in Tema, this hunky music star loved rapping as a child. He went on to pursue music and got connected to big shots like Duncan William, who became his manager and helped in launching his career.
Today, Sarkodie is Ghana's first music artist to win the Best International Act: Africa accolade at the 2012 BET Awards. He was nominated for the same award in 2014 and 2015.
He signed an endorsement deal with FanMilk Ghana In 2013 and is currently in partnership with Tigo Telecommunications Ghana. Sarkodie is ranked ninth richest in Africa.
Davido, Nigeria, Net Worth: N2.9 Billion Naira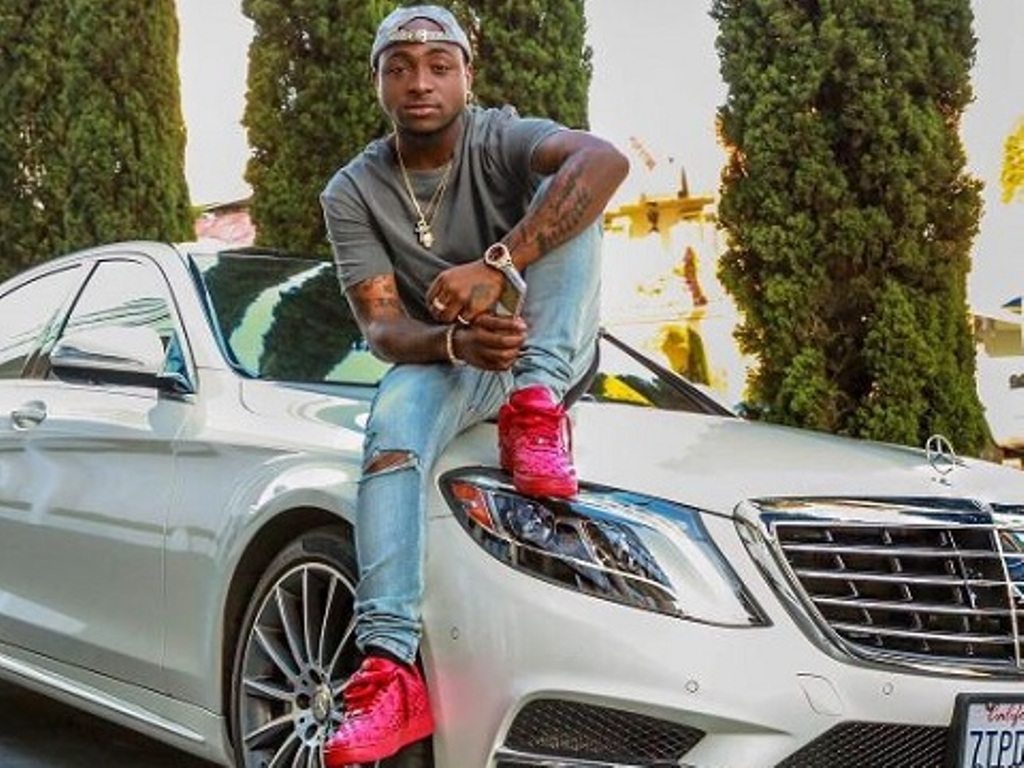 Born on November 21, 1992, David Adedeji Adeleke is a Nigerian singer, songwriter and record producer popularly known by his stage name 'Davido'.
Adeleke, whose major music influences are D'Banj and PSpaure, rose to prominence after his 2012 debut album "Omo Baba Olowo" went viral.
On April 6, 2012, Davido reportedly signed a ₦30 million endorsement deal with MTN to become the face of MTN Pulse. It also emerged on October 24, 2013, that 'OBO' and Guniess Nigeria signed an endorsement deal which saw him perform alongside P-Square, Tiwa Savage, D'banj, Wizkid, Ice Prince, Burna Boy, Olamide, Phyno, Chidinma, at the Guinness World of More Concert
Adeleke has a record deal with Sony's RCA Records which he signed in July 2016. He's ranked eighth richest musician in Africa
Wizkid, Nigeria, Net Worth: N2.8 Billion Naira
Ayodeji Ibrahim Balogun is a Nigerian singer and songwriter who shot to stardom in 2010 after dropping his song "Holla at Your Boy" from his debut studio album, Superstar.
Born July 16, 1990, Wizkid began recording music at age eleven. His passion for music led him to achieve so much success within a short period of time and performing alongside popular music artists like Drake.
Some of Wizkid's super hits include Girl", "Fine Lady" (with Lynxxx), "Sexy Mama", "The Matter" (with Maleek Berry), "Pull Over" (with KCee), On Top Your Matter", "One Question", "Joy", "Bombay" and "Show You the Money".
On 18 June 2015, it was reported that 'Starboy' signed a ₦128 million deal with GLO. Sometime In 2012, it was reported that the Surulere-born artist signed a one-year endorsement deal with Pepsi worth 350,000 U.S dollars. He is ranked seventh richest in Africa
Jidenna, Nigerian-American, Net Worth: $1 million

Jidenna Theodore Mobisson, popularly known by his stage name Jidenna, is a Nigerian- American rapper, singer, songwriter, and record producer signed to Janelle Monáe's Wondaland Records label. He was born on May 4, 1985.
In 2015 alone, hip-hop star Jidenna's works Yoga and Classic Man won the Best New Artist, Song of the Year, Video of the Year and Best Dance Performance. He is ranked sixth richest in Africa.
Tanishe, Zimbabwean-American, Net Worth: Around $6 million 
Tinashe Jorgensen Kachingwe is an American singer, songwriter, actress, record producer, and model born on February 6, 1993. Her major musical influences are Michael Jackson, Janet Jackson, Sade, Britney Spears, and Christina Aguilera. She is ranked fifth richest in Africa
Don Jazzy, Nigeria, Net Worth: N6.5 Billion Naira
Don Jazzy, is a successful Nigerian record producer, singer, songwriter, and entrepreneur whose interest in music began when he was twelve years old.
He has done so many works with big shots like  D'Banj, Sauce Kid, Dr SID, Ikechukwu, Kween, D'Prince, and Jay-Z. Born as this hunky Nigerian artist has won over four big awards the Producer of the Year at the Nigerian Music Awards (2006), Music Producer of the Year at the Nigerian Entertainment Awards (2007), Producer of the Year for Over The Moon, Mr Endowed and Pop Something (The Headies 2011) and many others.
Ajereh endorsed the Samsung company's "Built for Africa" products (launched in Cape Town) soon after splitting from D'Banj. Don Jazzy is ranked fourth richest musician in Africa.
Hugh Masekela, South Africa, Net Worth: $275 M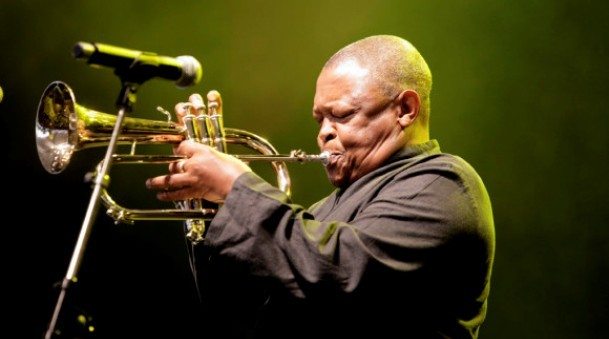 Born on April 4, 1939, Hugh Ramopolo Masekela is a South African singer and trumpeter, flugelhornist, cornetist and composer. He is one of the most talented Jazz artists in Africa.
His talents got him nominated for a Grammy Award in the "Best Contemporary Pop Performance – Instrumental" music category in 1968. In 2010, President Zuma honoured him with the highest order in South Africa: The Order of Ikhamanga and 2011 saw Masekela receive a Lifetime Achievement award at the WOMEX World Music Expo in Copenhagen.
The US Virgin Islands proclaimed 'Hugh Masekela Day' in March 2011, not long after Hugh joined U2 on stage during the Johannesburg leg of their 360 World Tour. U2 frontman Bono described meeting and playing with Hugh as one of the highlights of his career.
He also received other awards: 27 April 2010, Ghana Music Awards: 2007 African Music Legend award, 2005 Channel O Music Video Awards: Lifetime Achievement Award, 2002 BBC Radio Jazz Awards: International Award of the Year, nominated for Broadway's 1988 Tony Award as Best Score (Musical), with music and lyrics collaborator Mbongeni Ngema, for "Sarafina!".
Masekela owns a professional studio in Botswana and makes good money on invitations to major festivals across the world and the sales of his albums.
People With Money reports on Monday (April 13) that Masekela is the highest-paid musician in the world, pulling in an astonishing $96 million between March 2014 and March 2015, a nearly $60 million lead over his closest competition. He was recently ranked third richest in Africa.
Black Coffe, South Africa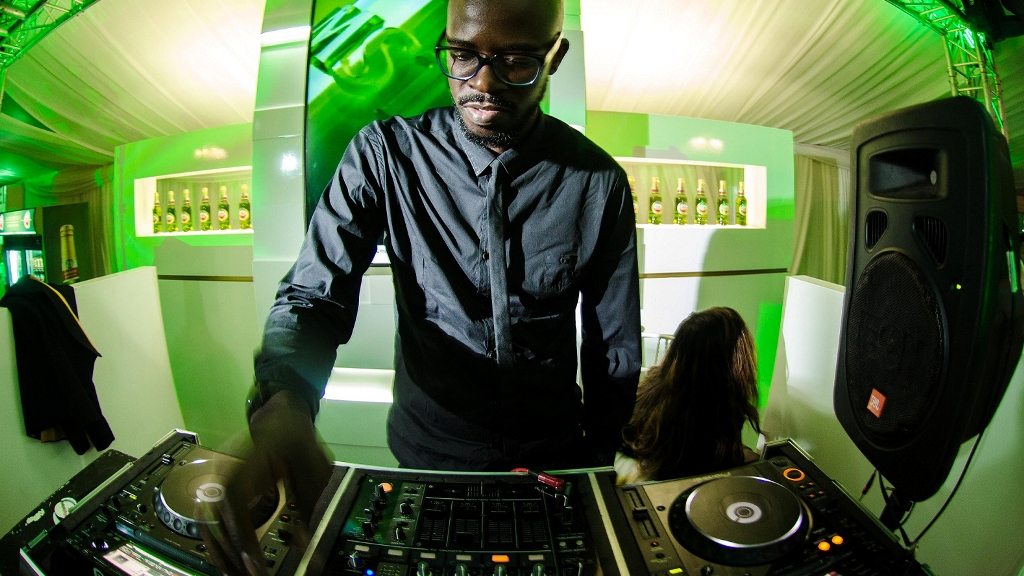 Black Coffee is a South African record producer and DJ who started his career around 1995.
One of the most prominent electronic music producers in Africa, Nkosinathi Innocent Maphumulo was born on March 11, 1976, in kwamashu, KwaZulu-Natal province. Between and the present year, Black Coffee has released about 7 albums and DVDs, and has won over 17 awards in South Africa and beyond.
He holds a record of the professional DJs in the world. His expertise on the DJ floor played out when he DJed 60 hours non-stop at Maponya Mall. This feat led to his induction into the Guinness Book of World Records in 2010. He is ranked second richest musician in Africa.
Honourable Mentions
Jose Chameleone – Net Worth: $5 Million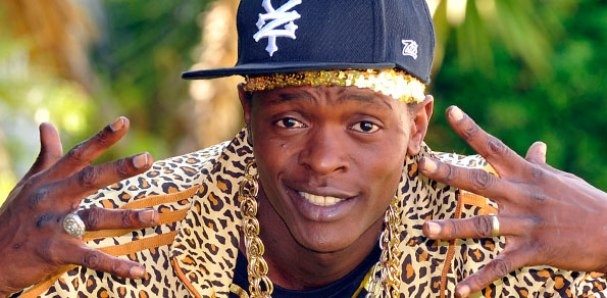 Joseph Mayanja popularly known by his stage name as Joe Chameleon or Jose Chameleone was born in 1979 and is a popular reggae musician from Uganda.
Singing mostly in Luganda, English and Swahili, Jose started his career at a young age in the early 1990s as disco MC at Maganjo Mizuri nightclub while he was still a student at the Progressive Secondary School, Kampala Uganda.
He eventually became affiliated with Kenya's Ogopa DJs record label. Jose Chameleone's style of music is a perfect combination of Ugandan folk music, Central African rumba, zouk on a background of reggae.
He released one of the most popular songs in East Africa: VAlu Valu and has popularized some of the phrases he uses in his songs to become regular and everyday words such as Basiima Ogenze, Nekolera Maali, Shida Za Dunia among others.
Mayanja is regarded as a music star who restructured the popular local music in Uganda in the wake of the 21st century.
See Also: 20 Richest African Countries and List of Countries in Africa
Jose Chameleone is the biggest money maker in Eastern Africa and has acquired a range of 4 wheels as his "testament" which include; Cadillac Escalade, Mercedes Benz ml 200 super custom convertible and a Premio.
He also owns a big mansion among the elites of Uganda in Seguka hills located on the outskirts of Kampala. Chameleon lives in a palatial home worth Sh 17 million in the outskirts of Kampala.
He also owns Coco Beach, a top entertainment spot on the shores of Lake Victoria, estimated at Sh27 million, a Cadillac Escalade, a convertible BMW, a Premio, a Toyota Ipsum, a Landcruiser VX, Mercedes ML270 which are among the long list of his luxurious cars.
Banky W – Net Worth: $9.0 Million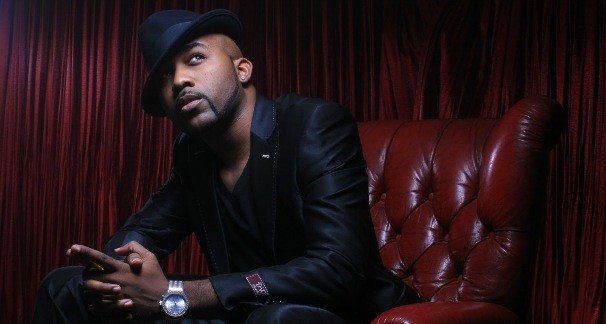 BankyW whose real name is Olubankole Wellington was born on March 27, 1981, in the United States, is a Nigerian R&B artist and generally regarded as the King of African R&B.
He grew up in Lagos where he began singing in church at an early age and upon completion of secondary school moved to New York to study Engineering. He won and was featured in numerous competitions while he was still a student.
His talent in music has made him one of the richest African musicians. He has been a brand ambassador for Etisalat mobile in Nigeria and is currently the face for Samsung products in the West African nation.
Out of his generous heart, Banky W has started off Mr capable foundation; an education charity organization with the aim to aid in the education of children from poor families.
2Face Idibia – Net Worth: N4.5 billion [Estimated]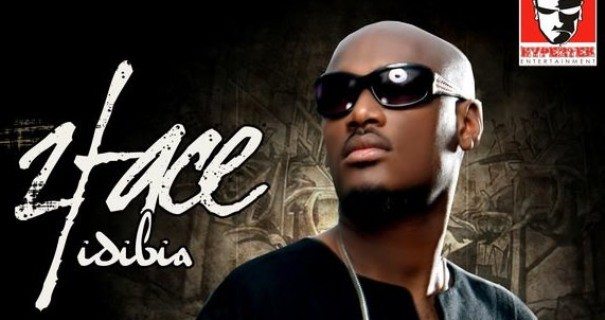 Born in Jos, Plateau State, Nigeria, Innocent Ujah Idibia who is more popularly known by his stage name as 2 Face Idibia, is a Nigerian singer-songwriter, actor and record producer.
He started off as a member of the defunct Nigerian R&B/hip hop group Plantashun Boyz. and has 5 Albums to his name today.
2Face has also received numerous nominations for which he won 40 of the Awards to date and there were just about 6 other nominations he received where he did not win. The 'African queen' singer is one of the kings of African music.
He has a vast investment in real estate across Nigeria, earns around $50k to $80k per show and owns a nightclub in Nigeria just to name a few.
'2Baba' as he's fondly called has an NGO called 2Face Idibia Reach-Out Foundation. In 2009, he was appointed as ambassador the National Agency for Food and Drug Administration and Control. He released a song "Man Unkind" in order to raise awareness on the menace of fake and sub-standard food and drug products in Nigeria.
In addition, he is the first non-Liberian to become an honorary member of the Liberian music society in recognition for his outstanding contribution to the growth of music in Africa.

Fally Ipupa – Net Worth: Around $17 Million
Fally Ipupa is a singer and songwriter from the Democratic Republic of the Congo. In the early days of his musical career between 1999 and 2006, he was a part of the band of Koffi Olomidé, Quartier Latin International after which he started his own solo career.
His released his first album: Droit Chemin in 2006, and his second album Arsenal de Belles Melodies (A2BM) in 2009.
Ipupa won the Kora Awards for Best Artist or Group from Central Africa in 2007 and 3 years after, he won the MTV Africa Music Awards 2010 for Best Video (for Sexy Dance) and Best Francophone.
He's also credited for modernizing the Lingala music and a poster boy for a number of clothing brands in Paris, where he also performs at sold out shows, making a lot of money, including from dancing, production business, social work, his brand endorsements, and business deals.
Salif Keita – Net Worth: $1.1 Million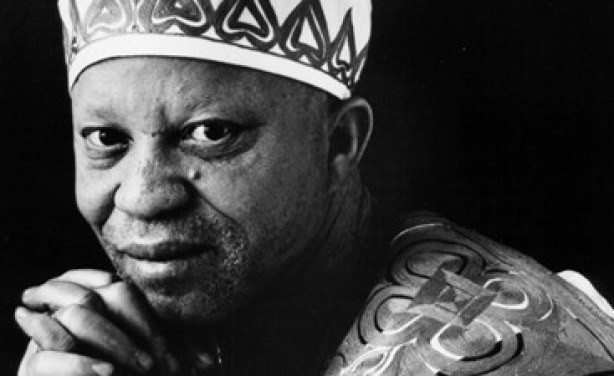 Salif Keïta, a proud citizen of Mali was born on the 25th of August, 1949. He is an Afro-pop singer and songwriter whose unique style of music has earned him the title and reputation as the "Golden Voice of Africa" and has seen the transition of African music through the ages.
He is a direct descendant of the founder of the Mali Empire, Sundiata Keita. While this sounds interesting, it means that given his royal heritage, he should never have become a singer under the Malian caste system, which was deemed to be the role of a griot.
Those who know Salif Keita regard him as a very humble man despite his riches. The acquired his private island and a number of real estates in France.
Koffi Olomide – Net Worth: $18 Million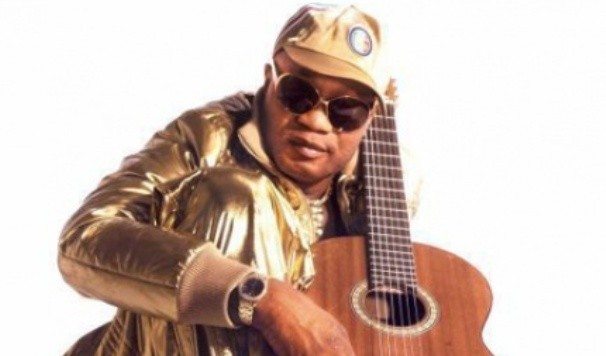 Koffi Olomide whose real name is Antoine Christophe Agbepa Mumba was born on Friday, July 13, 1956. The DR Congolese music star is a soukous singer, dancer, producer, and composer and has up to 7 albums up his sleeves which are well patronized in the market.
It is reported that Koffi Olomide charges up to 100,000 euros per show. His album Haut de Gamme: Koweït, Rive Gauche is among the listed 1001 Albums You Must Hear Before You Die.
Koffi Olomide is widely accepted as one of Africa's biggest and most successful musicians today and is among the Answers Africa list of richest musicians in African music.
3. D'banj – Net Worth: $13.5 Million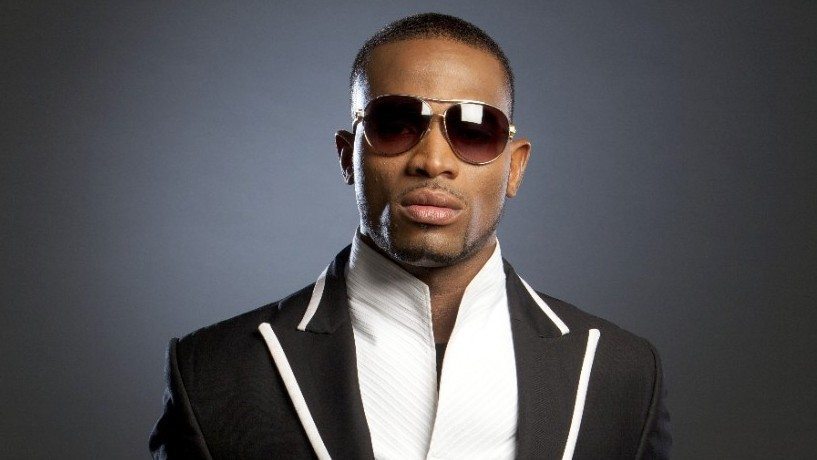 Dapo Daniel Oyebanjo who is more popularly known as the Koko Master or D'banj (adapted from a combination of his first name Dapo and his surname Oyebanjo) was born June 9, 1980).
He is a Nigerian singer-songwriter and harmonica player who has won quite a lot of awards including the MTV Europe Music Awards for Best African Act 2007, MTV Africa Music Awards 2009 Artist of the Year, and BET Awards of 2011 for Best International Act; Africa.
D'banj released an international hit song in 2012 "Oliver Twist" which has brought more light along his way. Oliver Twist is an uptempo dance fusion of Afro-Beats and electronic dance music that topped the African charts 2011 and was a top 10 hit in the UK singles chart in 2012 reaching No 2 on the UK R&B chart.
D' Banj is the first African artist signed to Kanye West's GOOD music label. He was as a campaigner for President Goodluck Jonathan and has a series of Koko lounges; a high-end club in Nigeria and other investments including Koko water.
Read Also: Top 10 Countries Where Women Are In Short Supply
D Banj also made $1 million dollars when he was paid by a T.V station to star on his own reality show called the Koko Mansion. He has a crib in Atlanta worth of $1.5 million and reportedly charges on the upside of $100000 per show currently. He also made N100 million from endorsement deals with mega mobile network Glo.
P-Square – Net Worth  $130 Million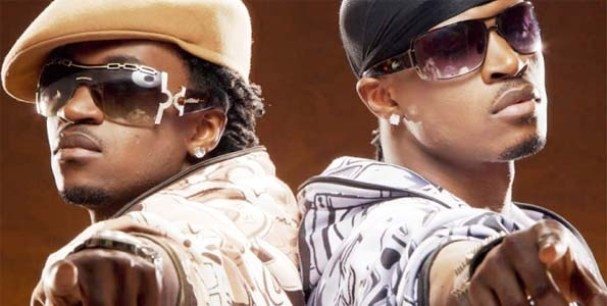 The Nigerian R&B identical twin brother musicians are among the wealthiest musicians in Africa. Peter and Paul who go be the name P- Square produce and release their albums through Square Records.
In December 2011, they joined Akon's Konvict Muzik label and in the upper year, also signed with Universal Music South Africa in a record distribution deal.
The duo currently makes more than $150,000 per show. Square Ville, P-Square's crib which is located at Ikeja is worth $3 million and as part of their brand support, they also have a 3 years deal with Globalcom; a Nigerian telecommunication company as brand ambassadors where they received a whopping N140 million from endorsement deals with the mobile net network in 2014.
Youssou N'dour – Net Worth: $145 Million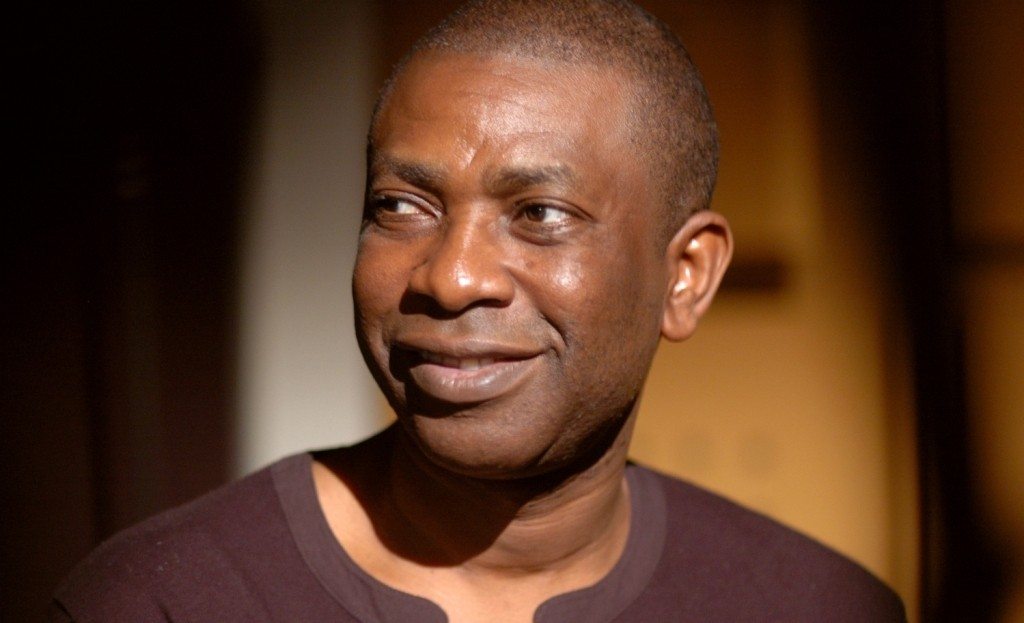 Youssou N'Dour is a Senegalese singer who was born on the 1st of October, 1959. He is a talented composer, percussionist, songwriter, actor, businessman and a politician. He was once described as "perhaps the most famous singer alive" in Senegal.
Youssou N'Dour was among those that reshaped a style of music known in the Serer language as mbalax which is a popular Senegalese music type.
It is attributed to him as the richest musician in Africa. He owns the biggest media house in Senegal with radio and TV stations with a lot of investments in real estate.
He once also served as a Senegalese cultural ambassador. In April 2012, N'dour was appointed the tourism and culture minister in the cabinet of new Prime Minister Abdoul Mbaye.