It's Christmas and I bet you are seriously searching for the right place for a well-deserved vacation. Are you of the opinion that the best is outside the shores of the continent? You are wrong.
There are incredibly breathtaking attractions in Africa. The only problem is that we have not bothered to check them out. Save your flight bill to the Bahamas this year for an affordable and yet unforgettable experience in these interesting vacation-friendly spots across Africa.
To mention but a few here, in no particular order are the top 10 cool destinations you can consider for your Christmas vacation.
1. Seychelles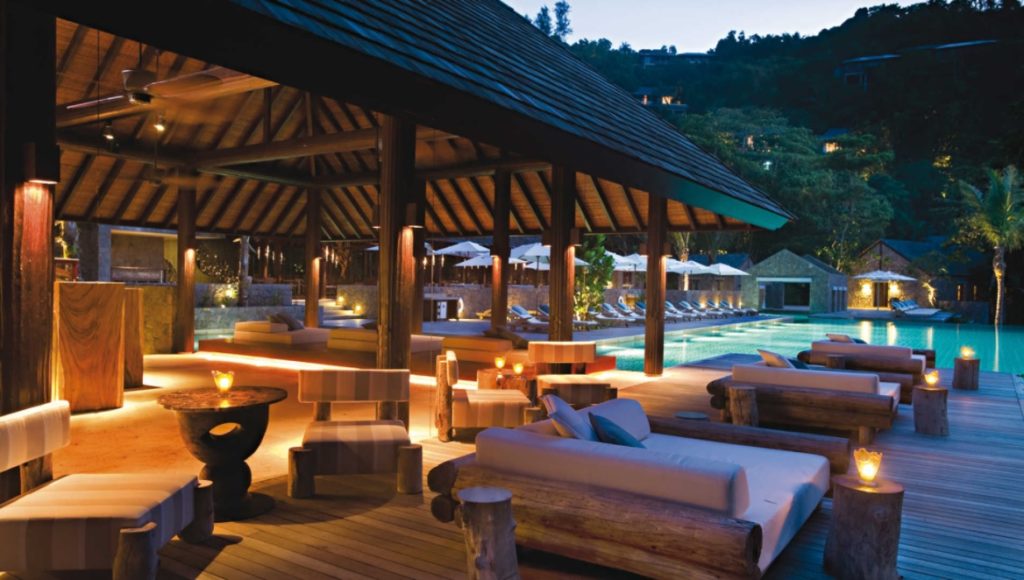 Located northeast of Madagascar with a population of 93,000, Seychelles has the smallest population of any independent African state.
Seychelles is an archipelago of about 115 islands located in the Indian Ocean. The Capital of this nation is Victoria. The Greater Victoria as often referred to consists of 8 islands.
Covering a 1,500 kilometres (932 mi) east of mainland East Africa, the home of Islands is an incredible tourist destination.
Seychelles is famous for its exotic culture, splendid weather, resorts and beaches. Making it more interesting, many festive activities and concerts are organized by restaurants and hotels during this yuletide season.
2. Cape Town, South Africa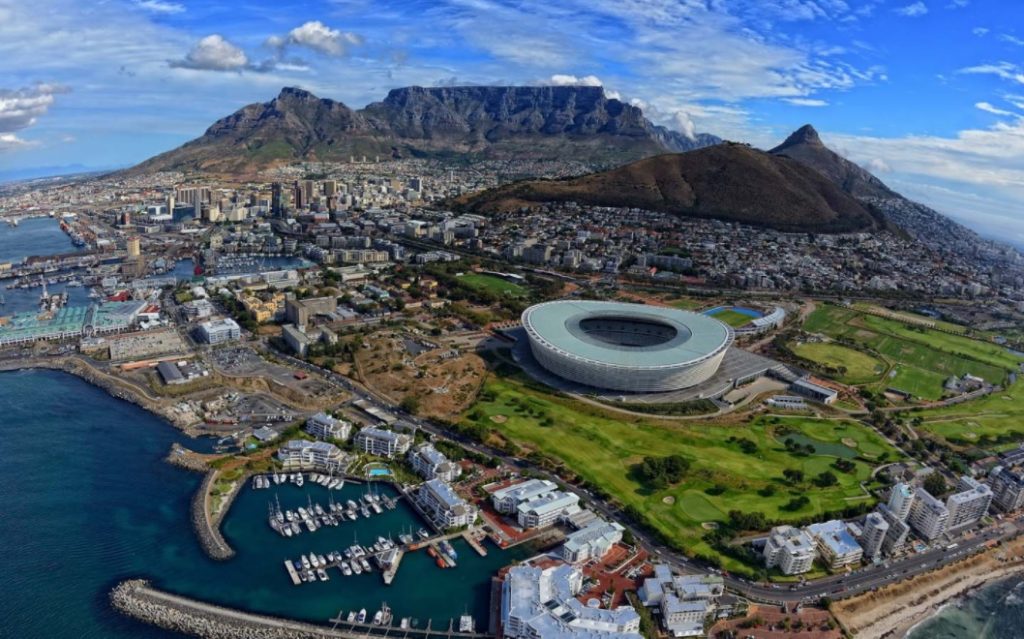 Garden Route & KwaZulu-Natal, Robben Island, Table Mountain amongst other cool interesting spots are there to make your trip to Cape Town worth the while.
In 2014, Cape Town was named World's Best City in The Telegraph Travel Awards for 2014.
It may not be out of place to say that Cape Town is the most cheerful and interesting city in South Africa. Speaking of the weather, Capetown has at least 11 hours of sunshine, so you may have to make plans for a hat while out in the beach.
This Christmas there will be an official switch-on of the festive lights on Adderley Street. You may want to try that out.
3. Namibia
Namibia just like some other African countries have Safaris as one of their prominent tourist attractions.
A good place to be in Namibia is the Etosha National Park. Side to side to the beauty of their Safari, you can patronize their camping facilities or lodge in any of their fascinating accommodation offers.
See Also: Exceptional Eco-friendly Spots Across Africa
4. Kenya

There are multiple national parks such as Masai Mara National Reserve, Tsavo National Park East, Amboseli National Park, etc, where you can have a splendid Safari experience.
Kenya is home to Nairobi National Park, the world's only game reserve located within a major city.
For the ultimate relaxation experience, Diani Beach is a good place to go as well. Camel or bike tour, anyone?
A few weeks ago, as much as 642 passengers were pictured alighting from Ms Nautica Cruise Ship that docked at the Port of Mombasa.
Did you know that Kenya has again been voted as the world's leading safari destination by the World Travel Awards? It appears that the East African country has been honoured with the title for 4 times in a row (2013, 2015, 2016 & 2017).
Kenya did not also spare other World Travel Awards like Africa's leading beach destination award, Africa's leading national park award and Africa's leading tourist board award from the wards.
This Christmas is just about the perfect time to go see for yourself why it is world's hottest destination at the moment.
5. Malawi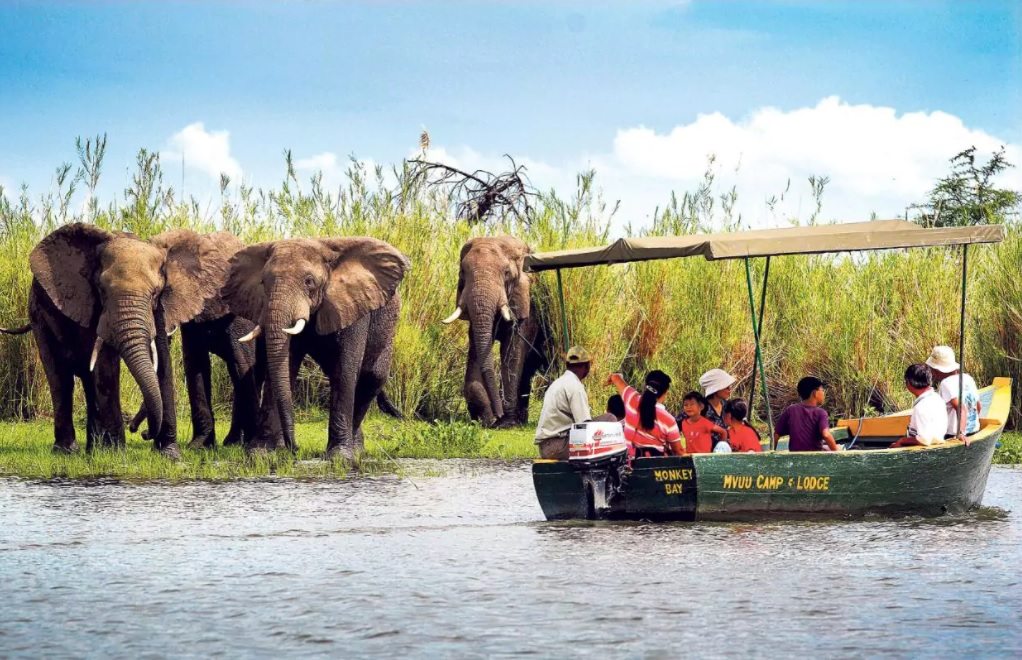 Malawi is among the smallest countries in Africa and world's least-developed countries. Regardless the destination has a lot of culturally inspired experiences that you will never forget.
One of their most prominent tourist attractions is the Malawi Lake which is a source of fishing in the country. Lake Malawi takes up about a third of Malawi's area.
You need not worry about adjusting to a new cultural setting because Malawi has a significant percentage of a multi-cultural population. It has a good blend of the native peoples, Asians and Europeans. You may want to learn one or two languages from them this Christmas. You can also learn the art of mask carving, basketry and oil painting.
6. Tanzania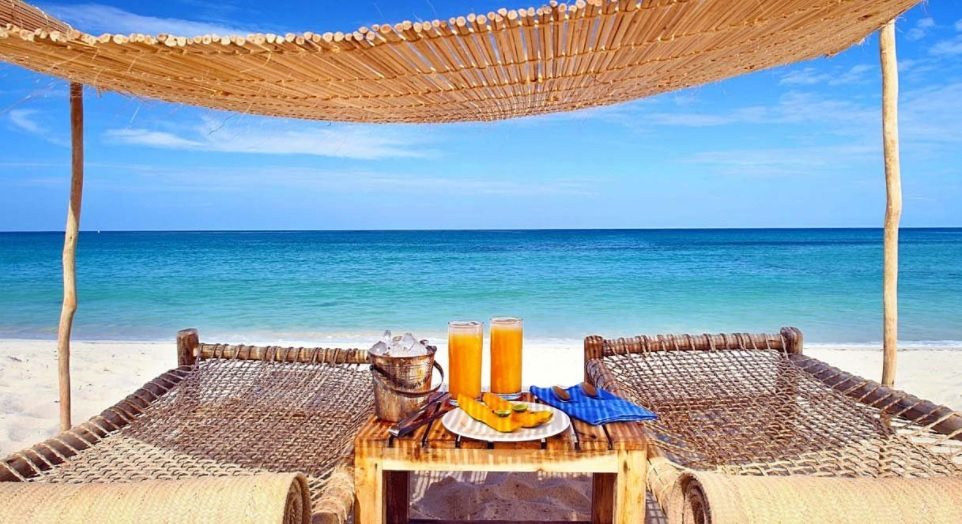 This is a one-stop shop for your tour experience. From The Serengeti safari experience to Kilimanjaro to the cool beaches, Tanzania will give unforgettable memories.
Three of Africa's Great Lakes are partly within Tanzania. To the north and west lie Lake Victoria, Africa's largest lake, and Lake Tanganyika, the continent's deepest lake, known for its unique species of fish (Wikipedia).
See Also: Why Uganda Is One Of The World's Most Beautiful Places [Photos]
7. Botswana
The Kalahari is said to be a predator's paradise for lions, leopards, cheetahs, wild dogs and hyenas in December. Cool resorts and relaxation spots all for you this Christmas.
8. Morocco
Morocco is a tourist delight. With mesmerizing coastlines, sprawling mountains and deserts, Morocco is a perfect mix of both African and Arab cultures.
You really will not regret a trip to Marrakesh which is regarded as one of the most culturally rich places in Morocco and the second largest city in Morocco.
Marrakesh is located at the foot of the ice-covered Atlas Mountains.
9. Rwanda
The famous destination of a thousand hills recently praised for its outstanding and fast-paced national and technological development.
With an estimated population of nearly 12 million people, Rwanda has an overwhelming cultural and historical heritage preserved through several civilizations.
10. Nigeria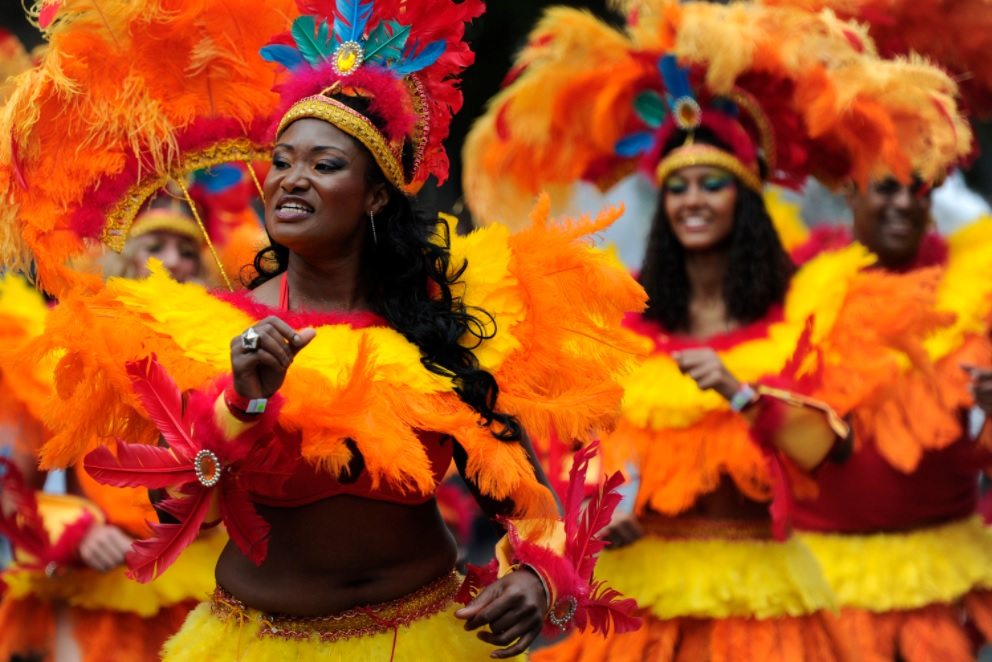 For this Christmas season, Nigeria will be going abuzz with the Calabar festival which holds annually at this time.
It has become one of the very known and attended carnivals in Africa, drawing in celebrities from across the country and even the continent. In fact, it is considered Africa's Biggest Street Party.
The Calabar carnival was first introduced in 2004 as the then Governor of Cross River, Donald Duke, took amazing and outstanding steps in making the state an exceptional entertainment hub and a place of tourist interest.
During the carnival various activities take place, there are lots of parties, street performances, concerts and competitions for young and older people. It traditionally starts from the December 1 and ends on 31 December. In Cross River state is fun fair all the way all through the month of December.
One amazing thing that happens here is that it is open to people of all classes, colours and ages. This year there will be performances from stars across the continent.