Eating and drinking are some of the basic necessities of life that are needed to keep up human existence. To help nourish South Africans better, several companies have set up factories that produce meals, snacks, drinks, and everything in-between that has become the favorite of people. Even though some of these South African sweets, chocolates, and snacks are old and no longer in existence, we can't help but remember them with nostalgia.
Over the decades, there have been several indigenous companies in South Africa who have been producing several products which has helped make our childhood and growing up years a much more pleasant one. It's hard imagining how we would have survived childhood without the many sweets, toffees, chewing gum, candy, cakes, and other snacks and treats that we look forward to in between meals or at break times while in school. Here is a list of old South African sweets, chocolates, and snacks that helped make our childhood enjoyable, our adult life jolly good, and parenting much easier.
1. Ouma Rusks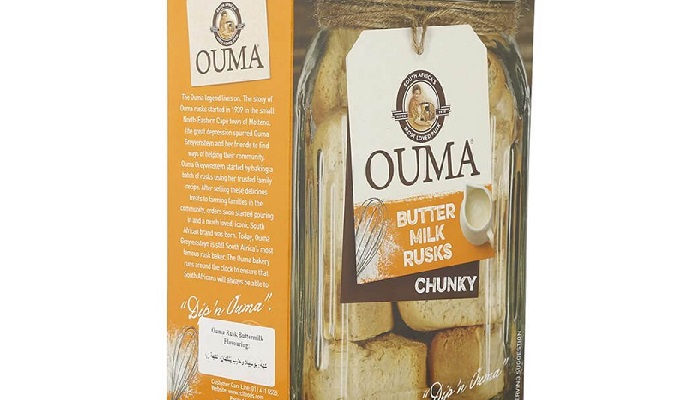 Ouma Rusks is a type of biscuit made with buttermilk. It is the oldest snack conceived and developed in South Africa. Its first production date can be traced back to 1939 which is 84 years ago now. It was first produced in a little town called Molten, Eastern Cape by Elizabeth Ann Greyvenstyn, who had received a gift of half-crown from her pastor, who did that to encourage women in his congregation to become entrepreneurs.
Though the Greyvenstyn family managed the company for several decades, it passed on to Fedfood in 1977 and then Foodcorp in 1992. It is presently owned by RCL Foods and they have turned it into a very profitable enterprise indeed. As one of South Africa's favorite snacks, it is still available on the shelves today. You can dip into your favorite Ouma as it is available in a few variants, and you can choose whichever suits your mood or appetite. It is still being produced in the same small town where its production started in the 1930s and improving the status of the community immensely by its presence.
2. Simba Chips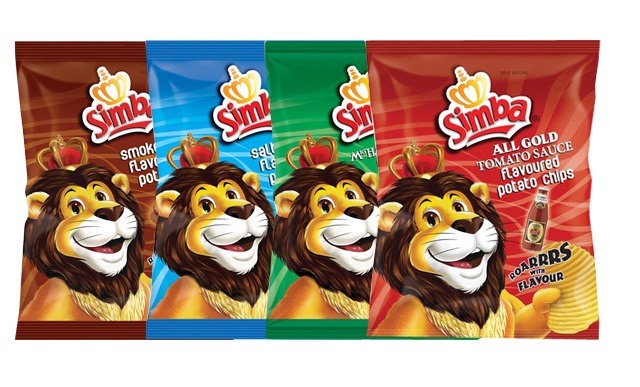 This is another one of the old South African snacks that those born in the 1960s would remember fondly. Simba Chips is made from potatoes and laced with the best spices for you to snack on at any time. It was first produced for the South African market in 1957 by the Greyvensteyn business – some 66 years ago. The snack is currently being produced in the company's factory in South Africa, alongside other notable snacks in their product portfolio. Being an iconic brand of the company, it comes in several flavors such as cheese and onions, salt and vinegar, smoked beef, Mexican chili, and a few others.
The current owner of Simba Chips is PepsiCo, which Simba Group joined as a subsidiary in 1995 and which has given them international exposure and access to international markets. If you go around your favorite stores and malls in South Africa today, you will still find the Simba Chips snack very much present on shelves. The company has also stated that it has no plans to stop the production of one of its favorite chips brands currently in the market.
3. Doritos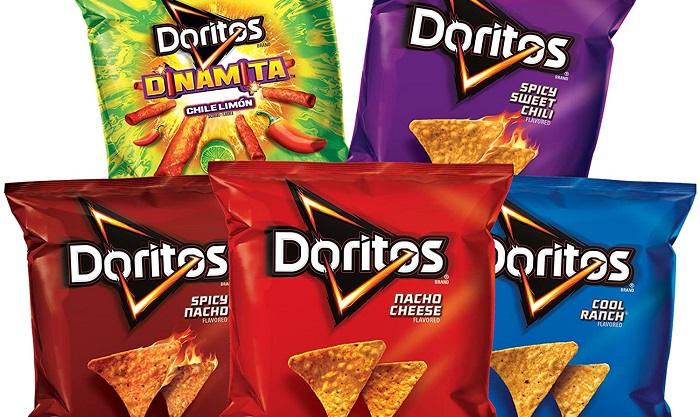 Though not originally conceived and produced in South Africa, this tortilla chip snack has become one of the favorites of all the old sweets, chocolates, and snacks we still remember from years past. Since its introduction in the 1980s, this snack has been nourishing the South African population for about 4 decades now. Doritos were originally produced by Frito-Lay in the United States of America in 1964. A relationship blossomed between Leon Greyvenstyen and Herman Lay (the co-founder of the Frito-Lay company) resulting in the pair doing business together, one of which is bringing the Doritos brand and snack to South Africa.
Doritos is currently being produced by the Simba Group for the South African market, under license from Frito-Lay of America. There are 4 flavors of this snack to choose from and you can choose any one of them that suits your mood and taste buds. This snack is still in production in South Africa, and the company has promised that Doritos would always be on the shelves as long as they are in existence and in production.
4. Chappies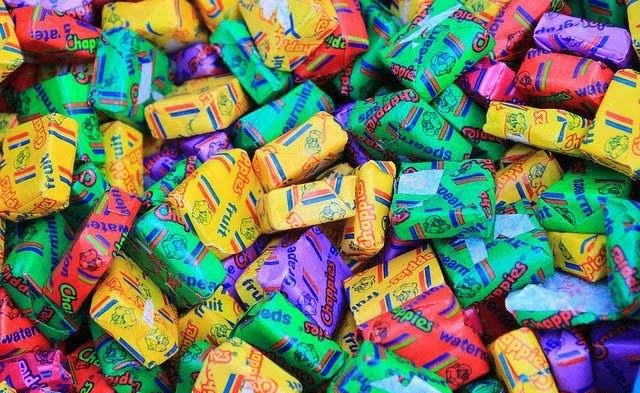 Chappies is one snack with a long and rich heritage that would be fondly remembered as one of the old South African sweets, chocolates, and snacks. In the 1940s, Arthur Ginsburg – while working with the Chaplet Sweet company, decided to produce a bubble gum at half the price of its competitor (Wicks bubble gum) and thus created chappies. This gum was so popular in South Africa back in the day that it controlled about 90% of the market share in the 1970s. It is also exported to neighboring countries such as Congo, Zimbabwe, and Zambia. When Arthur decided to retire from the confectionery business in the late 1980s, he sold off the business.
Cadbury, now known as Mondelez International, bought over the company and brand from Ginsburg in 1989. After a decade when the popular gum had been in the market for more than 60 years, it decided to repackage it. Cadbury changed the packaging and refreshed its marketing campaigns while putting in place mechanisms to connect with loyal customers. Chappies is still being produced at the Matsapha production facility of the company in South Africa, and they plan to still keep producing this popular gum for many years to come.
5. Peppermint Crisp
Many would fondly remember Peppermint Crisp as an old South African sweet. The unique taste of this wonderful milk chocolate bar filled in the middle with mint flavor is unmistakably refreshing. This treat was invented by a man called Wilson Rowntree in South Africa in the year 1960, and Nestlé South Africa has been producing it in the country ever since this time.
This wonderful chocolate-wrapped mint-filled bar has been in production for the past 60 years or thereabout in South Africa, and has become a go-to topping which bakers use in their cakes and desserts. It is still being produced to this day in South Africa and is in fact one of the leading chocolate products of Nestlé South Africa.
6. Big Korn Bites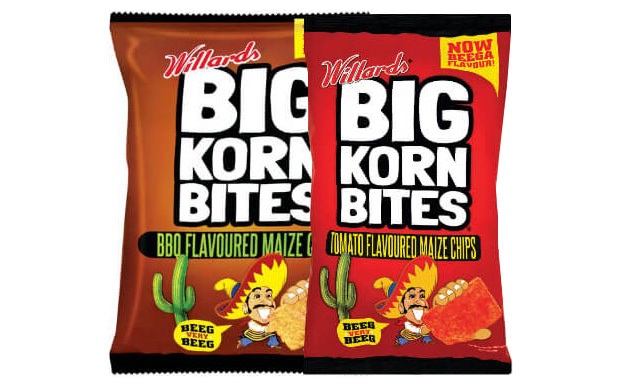 Reading this now, many will still fondly remember Big Korn Bites as one of the old South African sweets, chocolates, and snacks from the days of their youth. This corn-based snack has been around since the late 1970s or even earlier, as evidenced by advertisements of the snack dating back to the late 1970s on the company's Facebook page. This beloved snack has been in production for more than four decades now, and kids born around the time the production of this snack began would have their own full-grown children now or even grandchildren.
This corn-based snack is manufactured in South Africa by National Brands Limited – a subsidiary of AVI and under the brand name of Willard's. It is available in a number of flavors – the Tortilla style, BBQ flavor, Tomato sauce, and several others. It is still being manufactured in the country and would continue to be for the foreseeable future, being one of the well-established snacks in the country among the young and old.
7. Willard's Flings
This puffed maize snack has been satisfying both young and old hungry South African bellies for several decades now. Information about the exact year this snack was first introduced into the South African market is not readily available, but many attest to the fact that it has been around for a very long time. It is proudly produced in South Africa by National Brands Limited – a subsidiary of AVI Limited, and under the brand name of Willard's. The popularity of this snack is evidenced by the fact that it is available in other countries such as the United States of America, the United Kingdom, Australia, and several others.
On sighting the bright yellow and blue pack of Flings, one's mouth is already salivating from the excitement each one of the baked corn puffs has to offer once it's popped into the mouth and begins to melt on the tongue. If you walk into most stores in South Africa, you will surely see this favorite snack proudly displayed on the shelves. National Brands Limited has confirmed that this snack will definitely continue to be in production and guarantee many more years of enjoyment for consumers all over the country and even beyond our shores.
8. Ghost Pops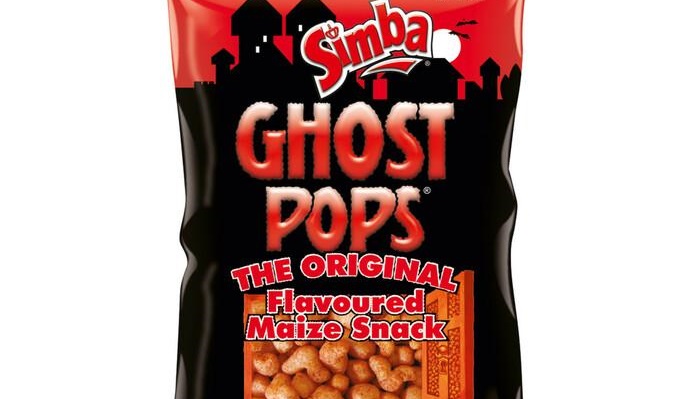 Most adults in the country will remember Ghost Pops as one of the old South African sweets and snacks that will always bring back good memories. Information about the exact year this much-loved maize snack was introduced to the South African market is not readily available, but most people remember seeing them around from the late 1980s to the 1990s. It went off the shelves for some years in the 2000s but has since returned back to production in the country.
As its name suggests, this party favorite snack disappeared once again during the Covid-19 lockdown in the country and many of its customers became worried about the availability of their favorite snack. The company later came out to inform its customers that Ghost Pops was off the shelves only because of the restrictions of the lockdown, and has been back to production ever since then and is available on store shelves.
It is produced in South Africa by Simba (Pty) Limited – a subsidiary of PepsiCo, for about 4 decades now, and the company has assured lovers of this snack that they are very much committed to its production and would make sure it remains on store shelves for many years to come.
9. Chomp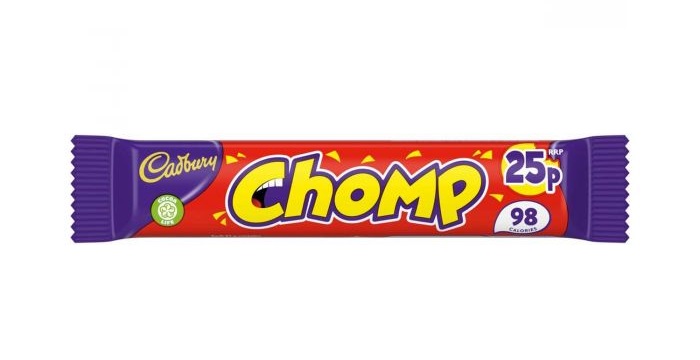 Chocolate lovers would definitely remember this. Biting into this delightful bar would reveal the rich caramel core sandwiched between wafers and covered by the rich chocolatey goodness we have loved over the years. Chomp has been produced in South African since the early 1970s and is also exported to other parts of Southern Africa as well. Indeed there are even versions of this bar in countries such as the United Kingdom, Australia, Poland, and others. We have had Chomps around for about 53 years now and it seems it would definitely be around for a very long time to come.
Cadbury South Africa has been producing Chomps since the early 1970s at their plant in the country, ensuring that we have this snack all year round to our utmost delight. Production of Chomp is still ongoing and they are very much available on the shelves of any store that you decide to shop at. It is worth noting that the South African version of Chomp has remained as original as it was when it was first produced and introduced to the South African market.
10. Biltong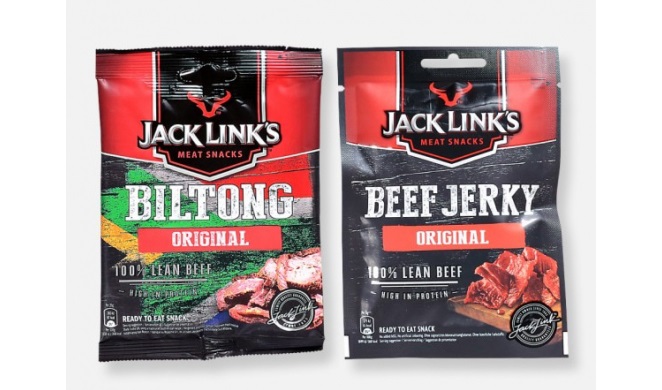 If you love a good chew, you will definitely remember Biltong as one of the old South African snacks that we have always loved. Biltong is a very unique South African snack that is somewhat similar to beef jerky made in the United States of America and some European countries. It is made from cured meat or bacon that has been dried using age-long traditional processes (not commercial dehydrators) and garnished with spices and herbs that have made this a snack loved by many over the years. Peet Bierman's started producing this delicacy in 1988 in Springs, East Rand of Gauteng, and it has been around for the past 35 years.
Biltong is made by Bobaas in South Africa which is a family-owned business. Though the pioneer of this business is no more, his son Frik is currently managing the business and has continued to use the same traditional methods and legacy laid down by his father to make this wonderful snack. You will find your favorite flavor of Bobaas Biltong in select shops or you could order from their online store and have it delivered to your doorstep.
11. Nik Naks
This snack, also known as "amaNikNaks", has a long history and rich heritage with South Africans. It was first produced and released to the South African market in 1972. The South African Nik Naks is produced in South Africa and should not be confused with the British Nik Naks. It is also exported to most of the countries in Southern Africa where it has continued to satisfy the crunchy cravings of its customers over the years.
Nik Naks has been produced in the country by the Simba Chips company since the early 1970s, both for local consumption and export beyond our borders. Though originally produced in one flavor – the original cheese, it has since been produced in other flavors such as spicy tomato, chilli cheese, and spicy beef just to mention a few. This corn-based cheese puff is not going anywhere soon and will continue to be on the shelves of stores and supermarkets, to continue to satisfy our yearning for that great snack at all times.
12. Iced Zoo Biscuits
Many South Africans would fondly remember Iced Zoo biscuits as one of the iconic biscuits that enhanced their youth. This very unique biscuit was introduced into the South African market in the early 1990s. It is made with frosted sugar toppings in the middle and the shapes of different animals one would find in the zoo are printed on top of it before being sandwiched in biscuits. Kids love to lick the animal shapes and all the sugar frostings before devouring the biscuits. It is a favorite for kids at parties, picnics, and family events.
Iced Zoo biscuits are produced in South Africa under the brand name of Bakers and is one of the brands under the National Brands Limited stable – which itself is a subsidiary under AVI. The company has a rich history of making biscuits and other treats and has been doing this since the 1880s. This biscuit much loved by kids and those young at heart is still very much in production and would continue to be available in the stores in South Africa and for those in the diaspora for a very long time.
13. Maynards Sweets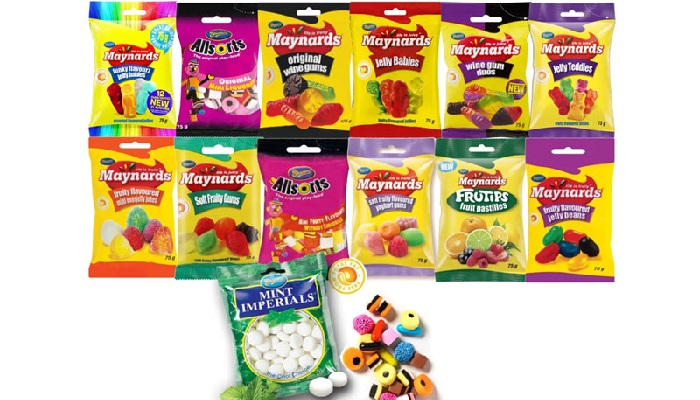 This old-timer was manufactured all the way back in the 1930s, meaning it has been with us for a little more than 8 decades years now. The journey of the conception and manufacture of this sweet dates back to when a young Hymie Zulman bought over Durban Confectionary and Spice Works. Though the company started by initially making chocolates, they soon diversified into other products as the years went by.
From about 1936, the company known as Beacon produced this wonderful sweet in South Africa, moving from the original sweet into the production of different flavors such as Jelly Jersies, Jelly Teddies, Fruit Pastilles, Jelly Babies, and a few others. In 1990, Tiger Brands bought a 100% stake in Beacon but decided to still keep the name of this iconic sweet. Till this day, you will find the various varieties of this sweet in the stores in South Africa, and in some other countries where it is being exported to.
14. mmmMallows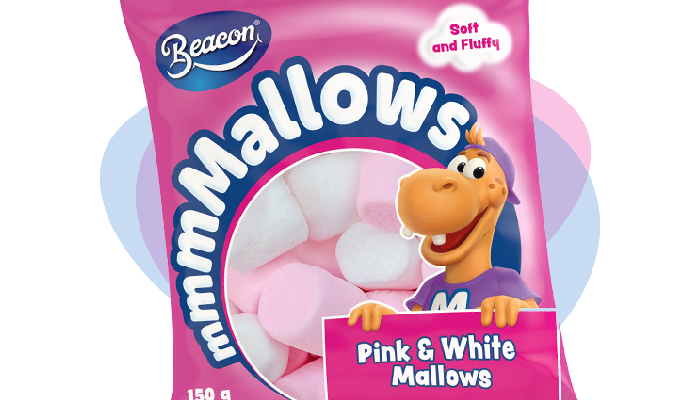 This fluffy snack sure adds fun and excitement anywhere it is present. No barbeque or block party event would be complete without it and it is one you can enjoy with your entire family that would guarantee an eventful time spent together. It was first manufactured and made available to the South African market in 1979.
This marshmallow snack is a truly South African-made delight and it has been manufactured entirely in the country by Beacon since the late 1970s. It adds delight to family cookouts and get-togethers, picnics and barbeques, and so many others. It's one snack parents and grandparents loved sharing with their children, where everyone can sit around the fire and roast their mmmMallows at the end of their sticks. It is still very much in production in the country, and can even be found in other countries around the world.
15. Chocolate Logs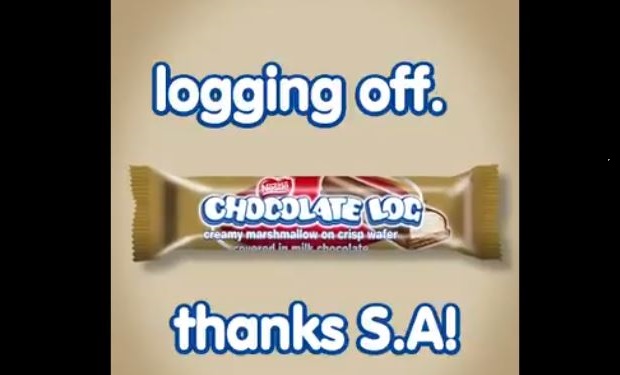 This old South African confectionery would evoke mixed reactions from different people. Some lovers of this product are angry at the manufacturer while others are just sad due to what is happening with the product. It was introduced into the South African market in 1970 (or at least the very early '70s) and celebrated its 50th production anniversary in 2020.
Chocolate Logs has been produced by Nestlé Eastern and Southern African Region plants in the country for the past 50 years. Sadly in 2020, Nestlé ESAR released a statement through one of its principal officers that it would be discontinuing the production of this wonderful bar by August 2020, asking its loyal customers to stock up on their favorite chocolate bar before it goes out of stock. This decision by the company both angered and upset many customers and lovers of this bar and they floated a petition asking the company to reverse its decision. This prompted Nestlé to acknowledge the petition of their dissatisfaction, stating that they appreciate their passion for the product and would look into their petition, without promising to return the chocolate bar to their shelves.
16. Liquorice Allsorts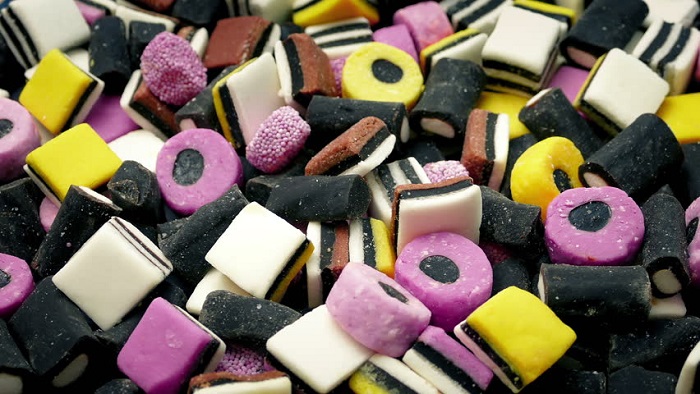 The sinfully delicious Liquorice Allsorts was originally first produced in England before the South African confectionery – Beacon began to produce it in large quantities to sell locally and even export to Canada, Portugal, and Australia. Liquorice Allsorts is made up of several assorted liquorice confectionery which is sold as a mixture. In most cases, they contain gelatine, sugar, aniseed jelly, coconut, and fruit flavorings. This delicacy remains one of the old South African sweets, chocolates, and snacks that everyone will remember.
The one made in South Africa has come to be referred to as Beacon Allsorts and it is said to offer the best fun eating experience with different ranges of sweets in unique and beautiful combinations that you can enjoy matching together, squashing, stretching, and pulling apart. It's definitely a fun experience playing with your food and both liquorice and non-liquorice eaters can enjoy the treats.
Moreover, when it comes to liquorice treats in South Africa, Beacon Allsorts is arguably the best. It appears to be the people's choice as both male and female, young and old seem to have their own favorite flavor, texture, shape, color, and size.
17. Wilson's Champion Toffees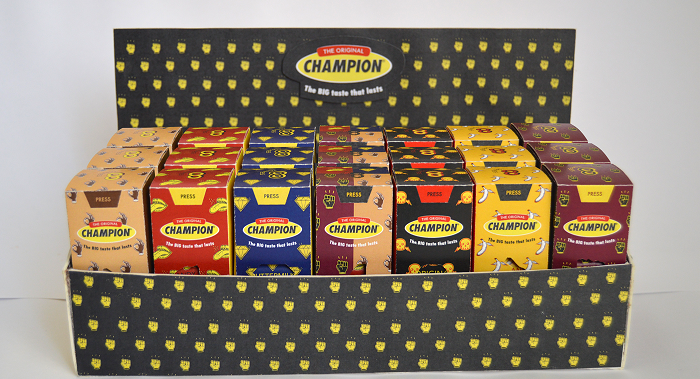 The Wilson's Champion Toffees is one of the few delicacies that is locally made and has remained South Africans favorite toffee for several decades. The toffees history is integrated into Nestlés – a very trusted brand. Henri Nestlé's started the company in 1866 before the 1998 purchase of Rowntree. The South African-based Wilsons-Rowntree was also included in the deal which turned Nestlé into the largest confectionery and chocolate business in the country. Wilson's Champion Toffees is one of the company's many products. It was created in 1940 and has grown to be the most popular toffee in South Africa.
The toffees have a variety of flavors that include the Original Champion toffee that has a rich dark tasting flavor, similar to a black treacle. The other flavors are banana, buttermilk, candy cola, and fruit punch. The toffees come in individually wrapped squares. Another thing that might clue you in that it is the favorite of South Africans is the popular expression "a taste of South Africa in the palm of your hand". Another catchy caption associated with the toffee is the big taste that lasts.
It has come to be referred to as South Africa's classic toffee brand as almost every South African has a childhood memory attached to the delicious toffee. Several people, both online and offline, have reminisced about counting their cents and rushing to a corner café to get a handful of the tasty chewy treats that keep the taste buds tingling.
18. Maynard Sour Balls
The good thing about many of these old South African sweets, chocolates, and snacks is that they are steeped in a rich history and heritage that continues to resonate years after. The Maynards brand was started by Charles Riley Maynard in 1880 with his son taking over the business after him. In 1949, Beacon purchased the rights to the Maynards brand in Southern Africa and there has been no looking back for the brand. Some years back, chewing Maynards sour balls earned you extra points amongst your friends.
Even though they were ridiculously sour, it didn't stop young ones from coming back for more. The Maynards Sour Balls are fruity chewy sweets that are made in a variety of eye-catching shapes and colors with a sour sugar coating on the outside. They are perfect for popping in your pocket and chewing at your leisure. The feeling one gets when chewing is almost cathartic as it is like a kaleidoscope of fruit exploding and melting in your mouth, bean after bean. Sadly, this particular Maynards Sour Balls has been discontinued.
However in July 2004, Snacks and Treats started a new mega-brand in sweets, through the range consolidation of 6 brands in gums, chews, jellies, and beans under the Maynards brand. They have also tried to rejuvenate the brand's personality.
19. Tempo Chocolate Bar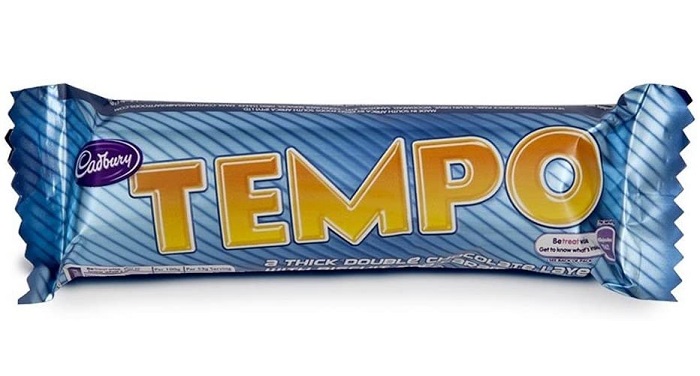 Tempo chocolate bar is one that you can't forget in a hurry as it would forever be in our memories. Barry Fern conceived the idea and developed this wonderful chocolate bar in the early 1980s (some say 1983) and it was undoubtedly the best chocolate bar that was developed and produced in that decade. The somewhat hard and very chewable bar had a fine combination of biscuits and caramel all wrapped in rich chocolate to complete the taste.
Biting into this bar guarantees that the enjoyable experience it creates lasted a while in the mouth as you munch your way through all the components of the bar. Cadbury South Africa produced this chocolate bar in the country for consumption both in the local market and in other countries as well.
There are several food review channels in countries such as the United Kingdom and the United States of America that have featured this wonderful bar and given it very good reviews describing it as a very pleasant surprise in very small packaging. Sadly, Cadbury decided to discontinue manufacturing Tempo in 2017 and chose to replace it with another product. It would be a mission impossible task to find these bars still around in stores and shops in the country presently.
20. Tex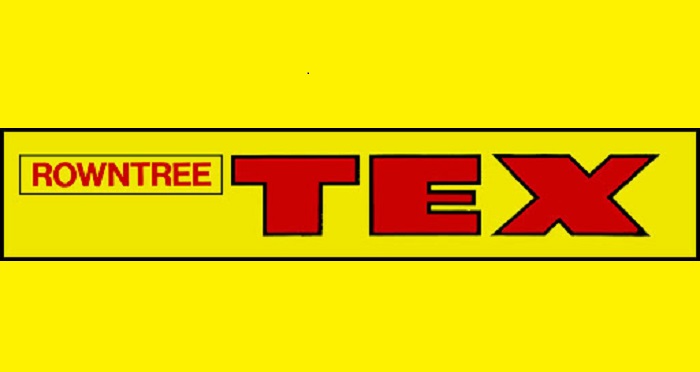 Great things come in small packages, and this is why Tex is one of the old South African sweets, chocolates, and snacks that we can never have enough of today and always. The crunchy wafers with aerated chocolate at the center and a bar of all-around chocolate covering are one taste you can not forget in a hurry.
Tex was conceived and produced by Rowntree first in Canada in 1955 before it was released for the South African market in 1956. While the product was not readily accepted in Tempo chocolate barthe Canadian market, it enjoyed phenomenal success in the South African market.
Tex has been produced in South Africa since the mid-1950s, and it has found its way to other climes where food reviewers have testified to the fact that it is a really good product. Rowntree was acquired by Nestlé South Africa and they have continued to produce Tex ever since. If you walk into any store or supermarket today in South Africa, you will definitely find Tex on the shelves, and we hope it would continue to be available for a long time.
Recap of 20 Old South African Sweets, Chocolates and Snacks
Ouma Rusks
Simba Chips
Doritos
Chappies
Peppermimt Crisp
Big Korn Bites
Willards Flings
Ghost Pops
Chomp
Bilton
Nik Nak
Iced Zoo Biscuits
Maynards
MmmMallows
Chocolate Logs
Liquorice Allsorts
Wilson's Champion Toffees
Maynards Sour Balls
Tempo chocolate bar
Tex