There are wealthy people, and there are renowned wealthy people. Humanity has produced billionaires all around the world, but history has registered a significant number of multi-billionaires, and even some multi-trillionaires, whose wealth shook the world. They are the richest people of all time. While the majority of the spots are taken by people of ancient times, a few of the richest people come from the 20th and also the 21st century. One would think that with the modern-day sophisticated technology and lifestyle, the present-day billionaires would douse the flames of the ancient royalties and Lords. But that wouldn't be the case, as adjusting the figures of ancient times to suit modern-day figures still gives the royalties and Lords more money when compared to the richest people of present times.
20. Bill Gates – $108.1 billion
Bill Gates is a software developer, a philanthropist, an investor, a business magnate, and one of the richest people the world has come to know. The co-founder of Microsoft, Gates was chairman, president, chief executive officer, and chief software architect at different times during his time with the company. Running the Bill and Melinda Gates Foundation with his wife Melinda, Gates sold the majority of his stock in Microsoft and has donated over $35 billion worth of the company stock to the Foundation.
19. John of Gaunt – $110 billion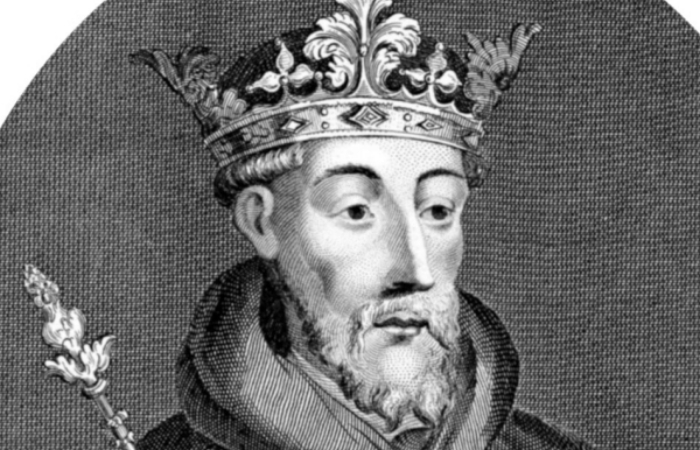 Thanks to royal origins, advantageous marriages, and generous land grants, John of Gaunt was able to land himself in history's books as one of the richest people of all time. Born in 1340, he was the third of King Edward III's five sons who survived to adulthood. His massive wealth was garnered not only by his origins but also by the offices he was able to hold. Gaunt was the Duke of Lancaster, Duke of Aquitaine, and King of Castile before his death in 1399.
18. Richard Fitzalan – $118.6 billion
Born in 1306, Richard Fitzalan was a prominent English nobleman and medieval military leader who became the 3rd Earl of Arundel and the 8th Earl of Surrey before his death in 1376. Distinguished for his achievements on the battlefield, Fitzalan rose to become one of the wealthiest nobles after he became the Earl of Surrey in 1347. Thanks to his vast fortunes, he was able to give large loans to King Edward III and was one of the most loyal retainers under the king's reign.
17. John Jacob Astor – $121 billion
John Jacob Astor was a German-American businessman who holds the record for being the first multi-millionaire in America. Born Johann Jakob Astor in Germany, he immigrated to England as a teen to work for a spell before he moved to the US after the American Revolutionary War. Astor became one of the richest people of all time thanks to the monopoly he was able to create selling fur in Canada. Deciding to diversify his earnings, Astor began investing big in New York City real estate, making a massive fortune from his investment forecasts before his retirement.
16. William de Warenne – $147.13 billion
An English military leader and a nobleman, William de Warenne became the first Earl of Surrey under William II Rufus. Playing a significant role in the Battle of Mortemer, William received parcels of lands as his reward; lands confiscated from his kinsman, Roger of Mortemer. He also acquired lands at Bellencombre which included a castle he used as the center of his holdings. William was also at the battle of Hastings and was rewarded with lands that are recorded to have stretched over thirteen counties.
15. Jeff Bezos – $166 billion
Best known for being the founder, CEO, and president of the multinational tech company Amazon, Bezos has been making so many billions that he joins the list of the richest people in the world's history. Since 2017, he has been named the world's richest person and was tagged the richest man in modern history after his net worth boosted up to $150 billion in July 2018. Originally starting as a simple delivery company, Amazon has grown into a multinational behemoth that focuses on e-commerce, digital streaming, cloud computing, and artificial intelligence.
14. Alan Rufus – $178.65 billion
Alan Rufus was a Breton nobleman who, like William de Warenne, joined William the Conqueror during the Normandy conquests. He is also believed to be at the Battle of Hastings, where Breton forces formed the vanguard and arrived a half-hour before the rest of William's army did. For his achievements and deeds, Rufus was rewarded with large parcels of land and the Honour of Richmond. Rufus became the 1st Lord of Richmond, a town he founded beneath the Richmond Castle in North Yorkshire.
13. Henry Ford – $199 billion
Henry Ford revolutionized transportation and American industry with the introduction of the Ford Model T; a vehicle regarded as the first affordable automobile for middle-class Americans during his time. Ford, a business magnate, and industrialist founded Ford Motor Company. Thanks to his development of assembly-line mass production, Ford was able to make car travel something that middle-class people could afford, something that impacted the 20th century profoundly. Before his death, he left most of his vast fortune to the Ford Foundation and made it so his family would control the company permanently.
12. Muammar Gaddafi – $200 billion
Muammar Mohammed Abu Minyar Gaddafi, though a contentious figure, was also a multi-billionaire. He was a revolutionary turned dictator who ruled Libya for 42 years. Beyond the controversies of his reign, Colonel Gaddafi performed his obligatory rights in terms of providing free and affordable basic amenities for his people. He patronized the concept of Pan-Africanism and co-founded the African Union (AU), serving as its president for 2 years. He is known for his 8th world wonder, the construction of the world's largest irrigation in Libya. The project which took 24 years to perfect was funded all the way by his government.
11. Cornelius Vanderbilt – $205 billion
Born to a struggling family in 1794, Vanderbilt would slowly and surely go from rags to riches to become one of the richest people of all time. Thanks to his investments in steamboats and the shipping industry, Vanderbilt built his reputation as a very successful American entrepreneur. Add to the fact that he also got into the construction and ownership of several railroads in New York and Manhattan, and it's not too hard to imagine why he was able to build a billion-dollar-empire. He started his ferry business in his teens. During the American Civil War in the 19th century, Commodore as fondly called supplied the ships for the war; some by way of donation and others for plain business purposes.
10. William the Conqueror – $229.6 billion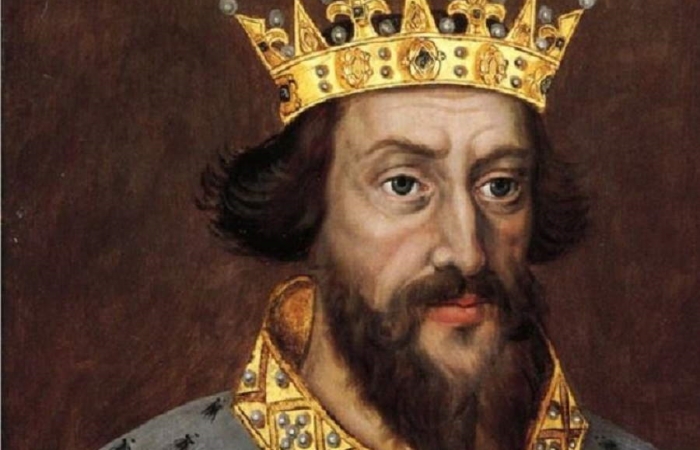 William I, sometimes referred to as William the Bastard was born to Robert I, Duke of Normandy, and his mistress Herleva. Because of his illegitimate status, William faced difficulties when it was his time to succeed his father as Duke of Normandy. Regardless of this, he was able to quash rebellions and retain his title. His triumph in the Battle of Hastings gave him the 'conqueror' title. William became the first Norman King of England in 1066 and reigned until he died in 1087. He was also instrumental in the church's structuring during the medieval age.
9. Osman Ali Khan, Asaf Jah VII – $230 billion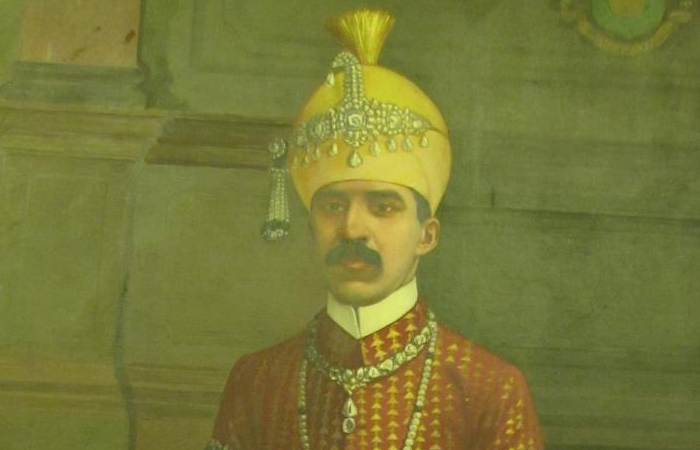 The last ruler of the princely state of Hyderabad in British India, Ali Khan was widely known as a generous king who placed a high value on education, science, and development. Amenities and infrastructure like electricity, roads, railways, and airways were developed during the ruler's 37-year rule. He was featured on the cover of Time magazine as the richest person at the time in 1937. Referred to as the Nizam (which means ruler), he is the richest Indian ever and remained the richest man in South Asia until he died in 1967. Ali Khan was a philanthropic ruler that donated extensively to educational and religious institutions all over India.
8. Nikolai II Alexandrovich Romanov – $300 billion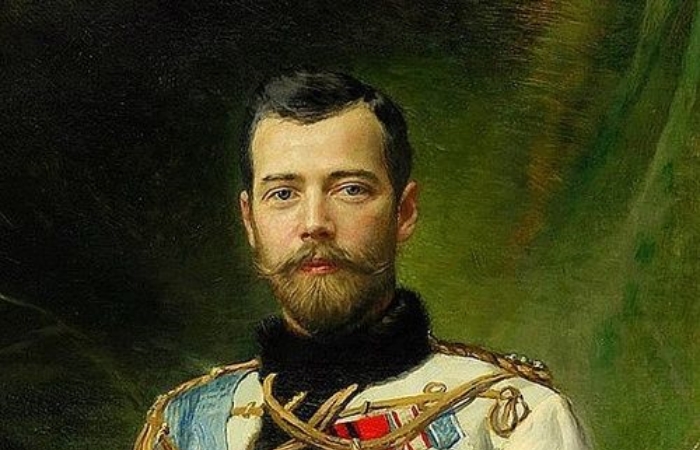 The last Tsar and monarch to rule over Russia, Nikolai's ill-fated reign over the empire was from 1894 to 1917. During this time, he had full access to the nation's coffers, which ended up making him one of history's richest monarchs. His government was overthrown in 1918 by Bolshevik revolutionists who killed him and his family. In 1981, he was recognized with his wife and children as martyrs by the Russian Orthodox Church. In 2000, the family was canonized by the Russian Orthodox Church, making the last ruler of the Russian Empire Saint Nicholas the Passion-Bearer.
7. Andrew Carnegie – $310 billion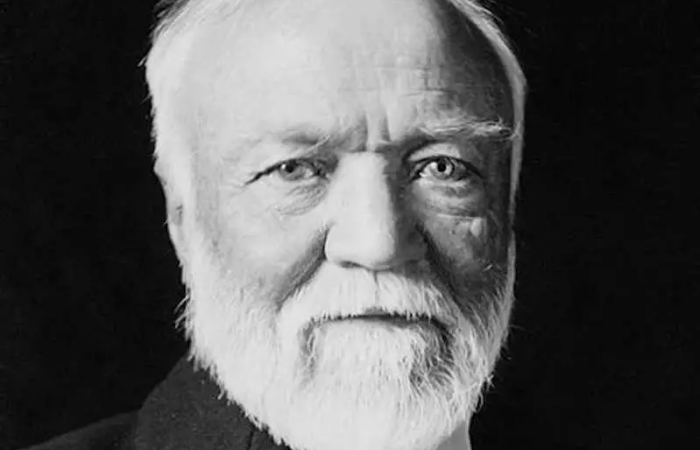 Andrew Carnegie led the expansion of the steel industry in 19th century America. A Scottish-American industrialist and philanthropist, his investments in steel made him one of the richest people of all time. Carnegie started working as a telegraph operator in a railroad company in his teens, acquiring fresh business acumen in ironworks that would serve him well later. He founded the Keystone Bridge Company and later the Carnegie Steel Company. In the last eighteen years of his life, the industrialist gave almost 90 percent of his fortune to charities, foundations, and universities.
6. John D. Rockefeller – $350 billion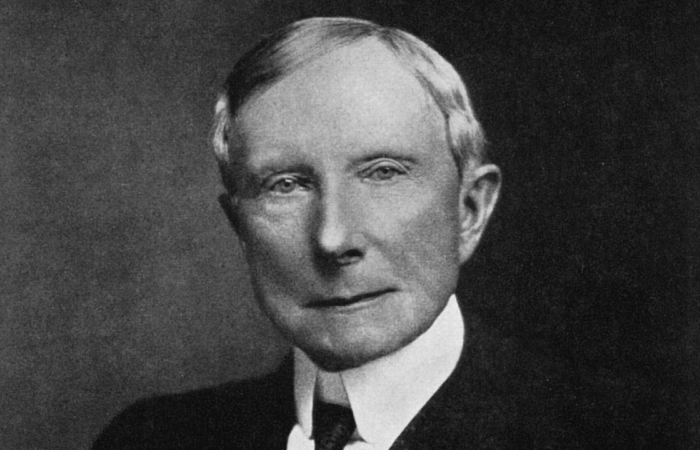 The Rockefeller family is one of the most powerful and wealthiest families in the world thanks to the endeavors of head patron John D. Rockefeller. With a knack for business deals, Rockefeller began entering partnerships when he was 20, putting much focus on oil refining. He founded Standard Oil Company in 1870, running until stepping down in 1897. His wealth continued to grow as gasoline and kerosene became more important, and at his peak, he was in control of 90% of all oil in the US. He revolutionized the petroleum industry, paving the way for the production costs of oil to reduce drastically. His prior book-keeping experience probably spurred up the interest in establishing and funding the University of Chicago, Rockefeller University, and the Central Philippine University. John was also a renowned Philanthropy.
5. Jakob Fugger – $400 billion
Jakob Fugger of the Lily, or more fittingly known by his moniker Jakob the Rich, was a German merchant, banker, and mining entrepreneur who expanded the Fugger merchant family business from its national stage to stretch across all of Europe. He was known as Europe's richest man during the early 16th century. Fugger gained his vast fortune by doing business with the House of Habsburg while also operating mines in Tyrol. With his enormous wealth, Fugger was able to influence the politics of that era, funding the rise of Emperor Maximilian I, as well as giving loans to King Charles V in exchange for retaining his monopoly over copper and silver mining.
4. Augustus Caesar – $4.6 trillion
Augustus Caesar was the first emperor to rule over the vast society that was the Roman empire. Ruling from 27 BC until his death in 14 AD, Caesar had a personal fortune that was equated to be 20% of the entire Roman empire's economy, which puts Caesar amongst the top ranks of history's richest people. Born Gaius Octavius, he was the grand-nephew of Julius Caesar and took over as ruler when Julius adopted him as his heir. In his reign, he brought about the Pax Romana, an era of peace for the Romans. Augustus enlarged his empire, expanding into Germany, conquering Spain, annexing all of Egypt as well as expanding his possessions in Africa. His enormous fortune wouldn't last, as his last years were plagued by military failures and poor economic performances.
3. Akbar I – $21 trillion
Abu'l-Fath Jalal-ud-din Muhammad Akbar, better known as Akbar the Great, was the third Mughal emperor and is regarded as the greatest of the Mughal emperors of India. Reigning from 1556 to 1605, he extended the Mughal power over most of subcontinental India. To keep the loyalty of those in his empire, he adopted programs that won over the non-Muslims of his empire. Though he never renounced Islam, he had an active interest in other religions, asking Parsis, Hindus, Christians, as well as fellow Muslims to have religious discussions before him. An illiterate, Akbar encouraged education, science, and art, making his court a gathering place for scholars, poets, musicians, and painters.
2. Emperor Shenzong of Song – $30+ trillion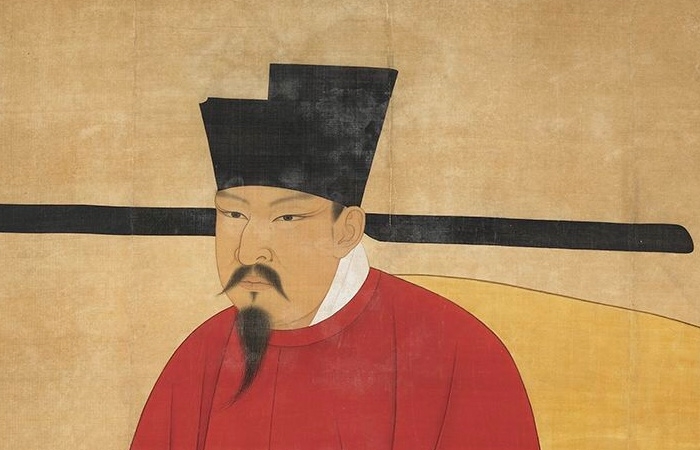 Emperor Shenzong of Song, who was born Zhao Zhongzhen, ruled over the Song dynasty in China as its sixth emperor. After his coronation as emperor, he changed his name to Zhao Xu. He ruled during the eras of Peaceful Prosperity and Primary Abundance, which allowed him to control about 30% of the world's GDP. Despite running an empire that was adept at tax collection, his administration also looked out for the poor and less privileged thanks to Chancellor Wang Anshi's New Policies reforms which aimed to improve the life of the peasantry and unemployed.
1. Mansa Musa I – incalculable wealth
Constantly regarded as the richest man ever, Mansa Musa I was the tenth Mansa (meaning sultan, conqueror, or emperor) of the Mali Empire—which comprises modern-day Mali, Ghana, and Timbuktu. His mind-boggling wealth was gained from producing salt and gold; his production would account for 50% of the world's supply at the time. Embarking on his pilgrimage to Mecca, Musa I took with him 60,000 people and 12,000 slaves; all of them carrying gold. Musa was known to be such a cheerful spender that at one time he spent so much in Egypt it caused a national currency crisis that took years to recover from. Though his net worth is usually estimated to be about $400 billion, economic historians agree that his wealth was so huge it's impossible to pin down with a number.