Mpesa by Safaricom has proven to be a blessing to millions of users due to its ability to carry out different transactions, even if charges apply. When it comes to transactions, customers do not mind paying charges for a platform that guarantees comfort, speed, and efficiency; this is what Mpesa offers as it has taken the burden off customers and helped fast-track a lot of finance-related transactions.
This mobile money phenomenon continues to serve millions of customers. With a mobile phone and a Safaricom line, there isn't anything that cannot be done on the platform. For new users to the Mpesa mobile money service, it is important to know that there are the different transactions that can be carried out via the platform and the different transactions requires different charges.
Which Transactions Can be Carried Out Using Mpesa?
Safaricom offers a wide range of diverse services and this includes the famed Mpesa; interestingly, there are different activities and services that are also offered by Mpesa. It is time to find out which different activities can be carried out on the platform, along with the charges that come with them. The transactions include:
Checking Your Mpesa Balance
You can view your current Safaricom Mpesa balance to determine how much is left in your account at zero charge. You can also find out if any unsanctioned transaction took place that reduced your balance beyond your expectations. To check your Mpesa balance, follow the steps below:
Select the Mpesa menu on your Safaricom toolkit
Select 'show balance' from the list of options presented
Enter the secret pin that is known only to you
Wait for an SMS messaging confirming your current balance
Note that this service is free of charge and can be done as many times as possible
Alternatively, you can check your balance on the MySafaricom app. Just launch the app, log in with your details, and select the 'show balance' option from the menu.
Depositing Cash to Your Account
There are moments when you'd have cash at hand, but would rather have it in your account. Instead of doing the traditional thing of walking to the bank to deposit money, you can also deposit money into your Mpesa account. All it entails is visiting an accredited Mpesa agent and having them transfer money to your account, and you pay that amount in cash. Follow the steps below:
Visit an authorized Mpesa agent with your phone and a means of identification. No matter the transaction you plan to do at an agent's shop, you will always be required to go with a means of identification.
Tell the agent how much you wish to deposit
This amount is then transferred to your Mpesa account through their phone
In exchange, you pay the cash equivalent of the amount transferred
Wait for both you and the agent to receive SMS confirmations from Mpesa informing of the successful transaction.
Alternatively, you can top up your Mpesa account using your traditional bank account. Just use the short-code associated with your bank's mobile banking platform. Safaricom Mpesa also does not charge anything for this transaction.
What Are The Charges For Sending Money On Safaricom Mpesa?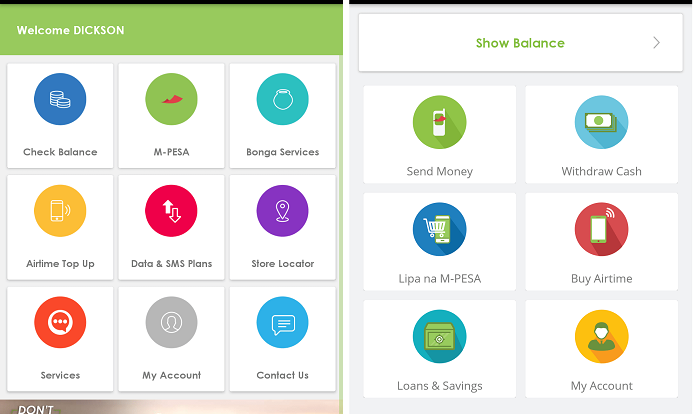 Another transaction you can conduct on Mpesa is the transfer of funds. You can send money to other mobile phone users, including those that are not even Safaricom subscribers. Before you can send money through Safaricom Mpesa, ensure there is enough money in your account that also covers the charges. To send money using Mpesa, do the following:
Select the Safaricom menu on your phone
Choose Mpesa
Select 'send money'
Enter the recipient's mobile phone number
Enter the amount you wish to transfer
Input your secret Mpesa Pin
Wait for a confirmation SMS from Mpesa
Ensure the recipient also got an SMS from Mpesa
Whilst conducting this transaction, it is important you input the correct details. A screen will appear showing you the information you entered from the steps above. Check again and confirm that the details are correct before pressing OK.
A pop up with the name of the recipient will then appear. Likewise, ensure the name of the recipient matches what you have before approving. To stop a wrong transaction, enter any number or letter and hit send. You should do this within 25 seconds.
In case you sent money to the wrong mobile number, do the following:
Dial 234 or 200/100 for post-pay and pre-pay, depending on which you are subscribed to.
Request for the reversal to be initiated
If the money sent is still in the wrong recipient's account, the reversal will be done
Alternatively, you can send the confirmation message you got from the transaction to 456 for the reversal to occur.
If it is successful, you will get another SMS informing you the reversal has been done.
Transferring money from Safaricom Mpesa to other users comes with its charges. The charges differ slightly depending on the users you are sending to and also the amount. The higher the amount you are sending, the higher the rate. The different rates for sending money is reflected in this table:
| | | | |
| --- | --- | --- | --- |
| Transfer Range (Ksh) | To Other Mpesa Users Rates (Ksh) | Other Mobile Money Users Rates (Ksh) | Unregistered Users Rates (Ksh) |
| 1 – 49 | Free | N/A | N/A |
| 50 – 100 | Free | N/A | N/A |
| 101 – 500 | Free | 11 | 45 |
| 501 – 1000 | Free | 15 | 49 |
| 1001 – 1500 | 26 | 26 | 59 |
| 1501 – 2500 | 41 | 41 | 74 |
| 2501 – 3500 | 56 | 56 | 112 |
| 3501 – 5000 | 61 | 61 | 135 |
| 5001 – 7500 | 77 | 77 | 166 |
| 7501 – 10000 | 87 | 87 | 205 |
| 10001 – 15000 | 97 | 97 | 265 |
| 15001 – 20000 | 102 | 102 | 288 |
| 20001 – 35000 | 105 | 105 | 309 |
| 35001 – 50000 | 105 | 105 | N/A |
| 50001 – 150000 | 105 | 105 | N/A |
Withdraw from Mpesa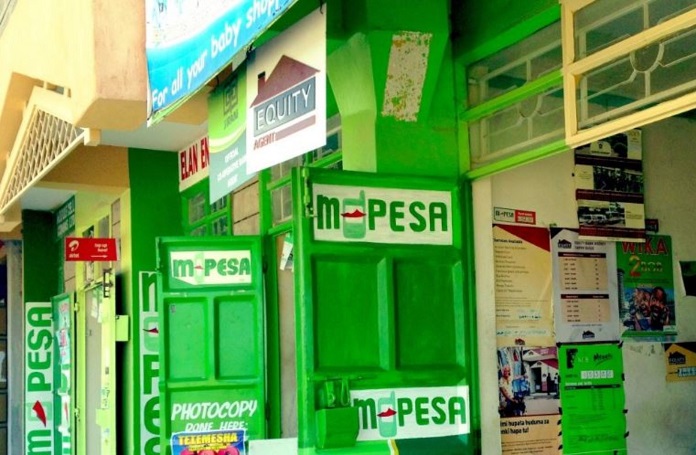 Yet another transaction you can conduct on the Mpesa platform is withdrawing from your account. It involves making use of an Mpesa agent. Take the steps below to ensure the withdrawal transaction is successful:
Visit an accredited Mpesa agent's shop
Confirm the agent has enough money in their account to fund the transfer
Present your phone and identification means
Proceed to your Mpesa menu and select 'withdraw cash'
Enter the agent's number
Input the amount you wish to withdraw
Enter your Mpesa pin
A screen with the above information you have entered will pop up. Verify the details before pressing OK.
You and the agent will receive an SMS confirming the transaction.
After collecting your cash, you are required to fill the logbook which contains a record of all the Mpesa transactions carried out in that store.
As with most transactions, Safaricom Mpesa charges also apply to withdrawals. The more the withdrawn amount, the higher the rates. The table below shows the Mpesa rates for withdrawals:
| | |
| --- | --- |
| Range (Ksh) | Mpesa Rates (Ksh) |
| 1 – 49 | N/A |
| 50 – 100 | 10 |
| 101 – 500 | 27 |
| 501 – 1000 | 28 |
| 1001 – 1500 | 28 |
| 1501 – 2500 | 28 |
| 2501 – 3500 | 50 |
| 3501 – 5000 | 67 |
| 5001 – 7500 | 84 |
| 7501 – 10000 | 112 |
| 10001 – 15000 | 162 |
| 15001 – 20000 | 180 |
| 20001 – 35000 | 191 |
| 35001 – 50000 | 270 |
| 50001 – 150000 | 300 |
ATM Withdrawals
If you are a registered user of the Mpesa platform, then you have access to the ATM withdrawal service. You can withdraw from the following banks' ATMs – KCB, Family Bank, Equity Bank, DIB Bank, GT Bank, Solution Sacco, Faulu Bank, Credit Bank, Prime Bank, NIC Bank, Stanbic Bank, and Sidian Bank.
There are two phases of steps you need to take to withdraw. The first is on your mobile phone and the second is at the ATM vestibule.
Steps for the phone:
Select 'withdraw cash' from your Mpesa menu
Select 'from the ATM'
Enter the agent number, which is 555555 for all the banks listed above except Equity Bank. The agent number for Equity Bank is 286286.
Proceed to enter your Mpesa Pin
You will receive an SMS with a 6-digit authorization code. The code expires after 4mins.
Steps at the ATM:
Select the Mpesa button on the ATM of any of the banks listed prior
Choose your preferred language
Enter the 6-digit authorization code sent to you
Enter your Safaricom mobile number
Input the amount you wish to withdraw and click continue
The ATM will dispense your cash and present you with a receipt. You will also receive an SMS confirmation from Mpesa.
Safaricom Mpesa charges for ATM withdrawals as well with different rates for different withdrawal range. Check the rates below;
For withdrawals ranging from Ksh 200 – 2500, the Mpesa charge is Ksh 34
Ksh 2501 – 5000, the Mpesa charge is Ksh 67
For Ksh 5001 – 10000, the Mpesa charge is Ksh 112
Ksh 10001 – 20000, the Mpesa charge is Ksh 197
Getting Your Mpesa Statement From Safaricom
It is now possible for users to get their monthly Mpesa statements sent to them quickly and conveniently.
Dial *234# from your phone to get access to the menu
Choose 'Mpesa Information'
Then, select 'Mpesa Statement'
Select 'full statement'
Proceed to register with your national ID or document containing your Mpesa registration number
Press 'enter' and confirm your E-mail
A message is then sent to you informing you of your registration for the service
The Mpesa statement is sent to users on the 5th of every new month. You can also request to get a mini statement, which only shows your last five Mpesa transactions. To get this –
dial *234#
select the option for 'mini statement' instead of the full statement.
You will receive an SMS containing your mini statement.