One fact of life that prospective students seeking admission into various Kenyan universities and tertiary institutions must note is that all the courses on offer are not equal. In the recent past, we used to have a unique set of courses that were considered highly popular and marketable but as a result of technological advancements, such courses have lost their popularity. Today, we have an entirely new set of popular courses that students can study in the universities to increase their chances of landing plum jobs. You may find it hard to believe that the new crop of marketable courses have much to offer, but that is a fact that has come to stay. Marketable courses in Kenya right now are pretty numerous, but for this piece, we will be perusing the top 15.
What Does It Mean For a Course To be Marketable?
To be marketable, a course must be associated with unending job opportunities after graduation. This means that students who study these courses will not need to struggle much to gain employment with the public or private sector.
Another factor that bestows a course with the status of being "marketable and popular" is the fact that graduates from said departments often hit the ground running. This means that those who don't want to work in paid employment should have enough expertise and competence to float and run their own companies profitably.
It must be acknowledged that most of the new crop of profitable courses in Kenya are in more contemporary fields relative to what it used to. Though some of them like the hospitality courses have existed for a long time, their impact and importance was downplayed till now due to wrong perceptions and stereotypes from academics and the general public.
So, as a prospective undergraduate student in Kenya, it will pay to go for those courses that can catapult you to the next level after graduation. The degrees listed below are worth your time, money, and effort – they are highly competitive, constantly on demand, and the pay is relatively significant. Also, opportunities for establishing as an entrepreneur abound with each of them.
Intellectual Property Law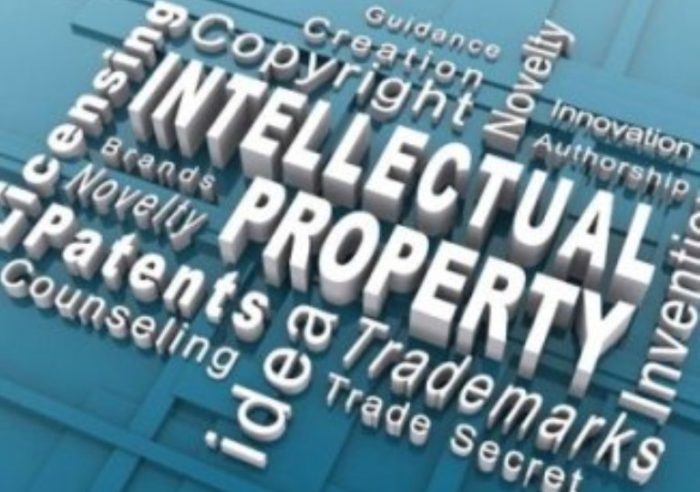 Marketable courses in Kenya keep increasing as the days roll by, and the few who have studied law with significant experience are coming up with a lot of success stories. This is especially true for law graduates that majored in Intellectual Property Law. Many business people do not know much about getting the proper legal representations in cases; therefore, the demand for Intellectual property law has increased.
In present-day Kenya, through their relevant ministries, the ruling power has implemented policies mandating people to patent work. However, this vital niche has just very few legal minds as specialists. Thus, specializing in Intellectual and property law will rightly position the prospect to reap from Kenya's already teeming population of creatives.
Law as a course is best studied at these Kenyan universities – Strathmore University School of Law, University of Nairobi School of Law, Mount Kenya University (MKU) School of Law, JKUAT School of Law, Moi University School of Law, Kenyatta University School of Law, and Nazarene University School of Law.
2. Digital Marketing
The most marketable courses in Kenya extend to include Digital Marketing. The high internet access in present-day Kenya has awakened most known companies in the country to the realities of this technologically advanced era. Going by the reports of marketing pundits available today, Digital Marketing ranks high among the best courses one can study in 2021.
Presently, the marketing arms of several Kenyan firms and companies have displayed interest in going completely digital with their marketing and sales strategies. No doubt, this has placed Digital Marketing high on the list of Kenyan most marketable courses. Besides, we are yet to factor in the fact that Digital Marketing has tremendously succeeded in democratizing the world of marketing and sales, making it possible and easy for any form of business to opt into this kind of campaign in pushing their brands.
We must also note that the area (scope) covered by digital marketing differs from one business to another. However, whichever may be the case, it is glaring that the Kenyan market is short-staffed, relative to most markets worldwide. You don't need to tell a discerning mind that this narrative means a huge career opportunity for individuals who succeed in joining the earliest generation of digital marketers in Kenya. Since Digital Marketing is relatively a new course in Kenya, now is the right time to make yourself relevant in the niche. Just go to any of the progressive colleges and universities in Kenya to study this marketable certificate course.
Institutions like OraDMT, NIIT, EDULINK International College, and EduDelphi are on hand to churn out graduates in this niche.
3. Cyber Security
While the Kenyan banking sector is doing great in leveraging the global technological advancements in dispensing quick and seamless services to its clientele, cyber fraudsters are also upping their game. The past couple of years has seen major Kenyan banking institutions get involved in high-profile fraud cases. We must not fail to note that most of these cases are technology-related with the exception of a few unique instances. Now that the Kenyan population is leveraging USSD code, mobile, and internet banking in remitting and receiving funds, they have become soft targets for fraudsters.
This narrative has made cyber security experts an unavoidable necessity in the present-day banking industry. These professionals are well-versed in the rudiments of safeguarding the banking industry and other fields where cybercrimes are committed. A good instance is SACCOs which has a palpable presence in Kenya. Those in other financial institutions apart from the banks also require the services of cybersecurity experts in assessing and improving systems.
Another critical beneficiary of technological advancement is the real estate sector; most buildings in Kenya's capital Nairobi depend on automatic locks that a cyber security expert can manage. These are just a few of the reasons why there's increased demand for the services of cyber security specialists, making it one of the most marketable courses in Kenya.
The course is equally lucrative and can be studied at institutions like College of Human Resource Management (CHRM), Nairobi, Equip Africa Institute, Thika, Computer Pride, Nairobi, Victory Digital Computer College Ruaka, and Institute of Software Technologies, Westlands.
4. Engineering
Engineering is a profession as old as time and in the ensuing few years, it is going to grab a top slot among the most lucrative courses you can study in Kenya. The country that sits on the horn of Africa has numerous ongoing megaprojects that may still be underway in the next couple of decades. With this trend, nobody needs to be told that the ensuing two decades will see a high increase in the demand for engineers. Apart from the mega projects, there are equally smaller construction projects that call for the services of professionals in diverse fields as the stages of work progress.
We must acknowledge the fact that foreigners own a majority of the construction companies presently engaged in Kenya. However, the government has put structures in place that restrict the number of expertise these construction companies can import into the country. Undoubtedly, this has directed focus on indigenous experts. It follows that engineering will be counted among the most marketable courses in Kenya for a long time to come. With that said, it is important to acknowledge that not all engineering courses will be lucrative in Kenya during this period. Civil engineers and structural engineers will have the upper hand.
Another area of engineering that must be discussed here is Software Engineering and Web Design, which has become more lucrative since many now earn a living on social media. Added to that, global companies now leverage the internet in employing new staff. Consequently, those with excellent mathematical knowledge apt at handling complex programming are likely to remain relevant in the labor market so long as this dynamic digital economy subsists.
The following institutions offer some of the best Engineering courses in Kenya; Jomo Kenyatta University of Agriculture and Technology (JKUAT), Kenyatta University (KU), University of Nairobi (UoN), Moi University, Dedan Kimathi University of Science and Technology, Egerton University, or the Multimedia University of Kenya.
5. Information Technology and Computer

Science
Information technology and computer science are two fields that go hand in hand alongside telecoms and information engineering. Experts in such areas are eligible to work with A-list telecommunication companies like Safaricom and Zuku that constantly look for people with competence in these fields. IT courses cover specializations like telecoms network, calculus, circuits, drawing, mobile cellula, image and signal processing, engineering project, Tele-traffic engineering, optical communications, and a lot more.
Kenya has opened up to diverse opportunities, thanks to the availability of fiber optic. Consequently, it has emerged as one of East Africa's best internet-connected countries. This explains why Google located its African headquarters in Nairobi. While the number of Kenyan-based companies presently utilizing the digital space is negligible compared to what is obtainable in the Western world, we cannot ignore the fact that digitalizing is something that has come to stay.
When you subtract the Kenyan-based firms that are already going digital from the ones that are yet to hook up to the digital space, the difference points out a huge vacuum that tech professionals must fill.
For the interest of Kenyans who wish to acquire degrees in these fields, institutions like Egerton University, UoN, Karatina University, DeKUT, Multimedia University, Nazarene University, and KU would be the best choice.
6. Natural Resource Management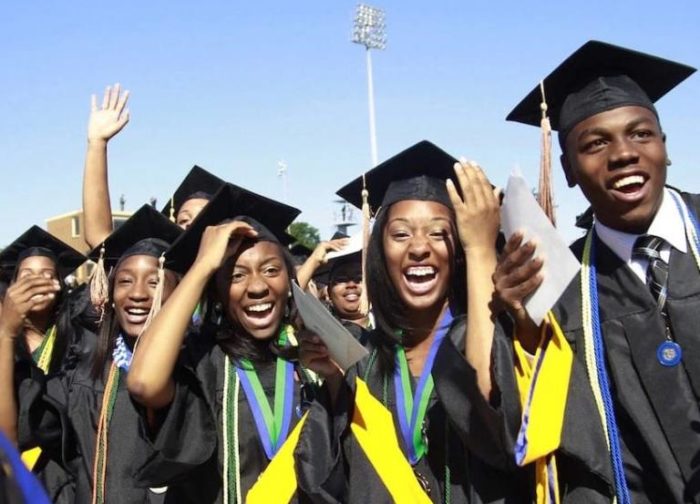 For more than one decade now, Kenya's mineral and natural resource sector has had its nose to the grindstone discovering minerals in commercial quantities all over the county. A good instance is Turkana County which is home to Kenya's foremost oil mining well. The well that Tullow Oil currently manages has created many job opportunities for people, including the locals. However, it is sad to note that Turkana lacks natural resource managers which probably informs the choice of the Kenyan government to boost up the number of professionals in resource management. They plan to achieve this by mandating Tullow Oil to source a good percentage of its human resources from the indigenous people.
With that said, pursuing a career path in resource management will be a good choice for Kenyan nationals. Even the indigenous universities and tertiary institutions are fast buying into the vision by creating and developing a diverse curriculum in natural resources and other related disciplines. Kenyan universities equally offer a plethora of exchange programs with different countries. A good example is Jomo Kenyatta University of Agriculture and Technology which is presently in partnership with Germany.
Prospects who wish to explore the niche can seek admission from the University of Nairobi, the University of Kabianga Kericho, Egerton University, etc.
7. Performing Arts and Music Studies
We have seen several academic niches that AI and machine learning are fast replacing; however, art is not one of them. It covers disciplines like music studies, performing arts, film and animation, and many more. These disciplines have sub-courses under them. For instance, a niche like film and animation has specialized arms like screenwriting, camera operation, sound design, directing, cinematography, movie editing, 3D design, commercial production, media ethics, and video development.
Though art owes the credit for its recent astronomical growth to technological advancements, the role played by humans, and their inputs have proved to be irreplaceable. Universities and other tertiary institutions are already creating and developing art programs and are fast enrolling students who wish to specialize in the sector.
Moreso, Kenyan artists are breaking new frontiers and widening their horizons by moving out of Africa to collaborate with countries like Norway, which has given them ample opportunities to showcase their natural prowess in major European exhibitions. Kenyans have also enjoyed opportunities with the Upperhill Nairobi-based British Council, which was well-utilized in showcasing their talents to a broader audience. These investments have undoubtedly made performing arts and music studies highly lucrative hence, the niche currently occupies a slot among the most marketable courses in Kenya.
Some of the universities offering these courses include Multimedia University, USIU – Africa, and MKU.
8. Fashion Design
Over the years, fashion as a course has continued to be relevant and distinct from other courses. Fashion designers of African origin now enjoy opportunities working with international brands, thanks to the massive growth in the African fashion industry. There is a strong indication that Kenya will be exporting more of its African fashion in the future.
The Kenyan government is working towards achieving more significant results in exporting fashion by coming up with clear directives. A good instance is the "Buy Kenya Build Kenya" campaign, which was launched to empower and boost the fashion industry in the country. This is one of the reasons fashion design is considered one of the most marketable courses in Kenya.
In a related development, the government of Kenya mandated all government employees to start wearing made in Kenya clothes and designs at least once every week. This directive came into effect in 2021 and is impacting positively on the industry. Another reason fashion design is considered distinct from other courses on this list is that you don't need to spend several years as an undergraduate in the university before you can qualify. The industry has created and developed some short but viable and marketable fashion design courses in all of Kenya. For instance, several tertiary institutions have proffered ways to condense course scopes, making for faster and better learning.
The best institutions offering fashion design and fashion-related courses in Kenya include Evelyn College Of Design, Mcensal School Of Fashion Design, Delight Tailoring Fashion & Design School, and Vera Beauty & Fashion College. Others include Buruburu Institute Of Fine Arts, Kenya Textile Training Institute, Zion College Of Fashion & Textile Design, Intrinsic Falconry Fashions, and many more
9. Hospitality Courses
The global tourism index indicates that Kenya is among the most visited African countries because it has sights that attract tourists. Every month, many foreign tourists visit the Kenyan national parks and other historical landmarks the nation offers. The sector favored by these trends is the hospitality industry because the influx of people creates a big market. While Kenyan hoteliers are constantly smiling to the banks, experts who studied hospitality courses are not left out.
In the African setting, hospitality is a profession that has been unexplored for decades because of perceptions and stereotypes from academicians. However, recent development has succeeded in changing these perceptions. What's more, the Kenyan government lent their support by coming all out to invest in awareness campaigns, encouraging citizens to take up hospitality courses.
It is recommended that prospective students carry out background checks about the credibility of any hospitality-related course before embarking on it. The Kenyan Ministry of Tourism is always helpful in this regard. Conducting this credibility search is essential, primarily when the candidate seeks attachment placement in Kenya-based hotels and organizations. Government-sponsored institutions are deemed to be the best, and enrollees are advised to go for them.
Courses that are deemed to be most profitable in the sector include Hotel Management, Travel and Tourism Management, Food Production, and Tour Operations.
To study hospitality courses, prospects can join East African Institute of Certified Studies EAICS, Nairobi Institute of Business Studies Thika Road Campus, Kenyatta University KU/KIST, Maseno University-Main Campus, and Riccatti Business College of East Africa Main Institution. Other institutions offering the course include; Muranga University College, Skynet Business College, East African Institute of Certified Studies, Maseno University, Amboseli Institute of Hospitality and Technology, and many more.
10. Medicine and Surgery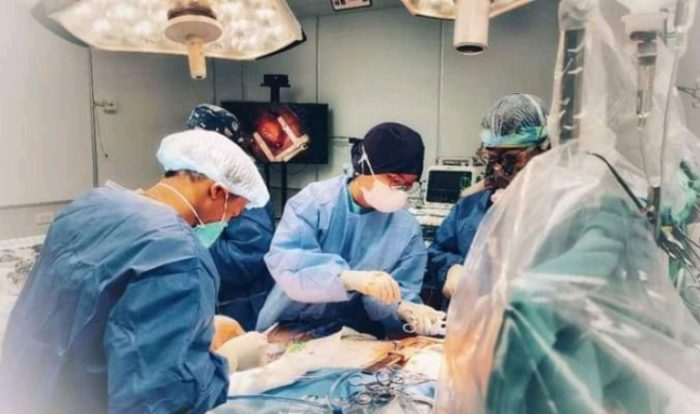 Even though it entails a rigorous and laborious learning process; Medicine and Surgery has remained an excellent high-demand course. There might be limited opportunities for graduates in private hospitals, but government-owned health facilities always need physicians. Thus, medical sciences as a course have remained marketable. Registered medical practitioners can either work in paid employment or explore the business arm of the profession by establishing their own clinics. With time, a small but thriving clinic can blossom into a fully-fledged hospital. Another opportunity people in the medical field can explore is traveling to foreign counties for greener pastures.
Over time, there has been a brain drain in the medical sector that created a vacuum in the health industry. Medical practitioners are constantly trooping out to first-world countries like the United States and the United Kingdom, searching for greener pastures and better working conditions. Because of this, there are endless opportunities for employment in Kenyan hospitals, especially government-owned ones. Those who successfully emerged through the rigorous and laborious process of studying Medicine and surgery will always be in high demand as job opportunities keep coming up with the exit of older professionals. This makes Medicine and surgery one of the most marketable courses in Kenya.
To study Medicine and surgery in Kenya, applicants must understand that it is an expensive course and takes longer compared to other disciplines. Interested prospects can enroll for medical courses at Universities like Mt. Kenya University, Egerton University Medical Faculty, Kenyatta University Medical School, Kenya Methodist University Medical School, University of Nairobi Medical, and Maseno University School of Medicine. Others include Jomo Kenyatta University of Agriculture and Technology Medical School, Mount Kenya University Medical School, Uzima University Medical School, etc.
11. Chartered Financial Analyst
Certified Chartered Financial Analysts are highly regarded and do not often require further studies to be fully effective. To prove this fact, you will notice that even a third-year student of the course can competently tackle whatever financial issues. If a financial analyst graduates with good grades, it goes without saying that employment opportunities will not be an issue especially if they know their onion in the field.
Moreso, it has been established that the unemployment rate for Financial Analysts remains one of the lowest at 10%. This is relatively low compared to other most marketable courses in Kenya. Note that people who wish to pursue CFA courses at the post-graduate level need to first complete an undergraduate course in fields like statistics, Commerce, Economics, and Law and Actuarial Science.
Interested prospects of CFA can apply to institutions like; Global Leadership Institute, Nairobi, Westmont College of Professionals, Nakuru, Eldoret Technical Training Institute, Eldoret, Pellins Institute of Professionals, Ruaka, Bomet College of Accountancy, Bomet, Peak Institute of Professionals, Kerugoya, and many more
12. Actuarial Science
Actuarial Science is a discipline that applies both statistical and mathematical methods in assessing risk. It is one of the most marketable courses in Kenya because experts in the profession model risk for institutions such as insurance organizations, government institutions, and audit firms. In Kenya, they can work with firms and companies such as the IRA, RBA, Alexander Forbes, CIC insurance, Kenya RE, Nairobi Securities Exchange, and many more.
However, to make the most of it, graduates may need to pursue additional certifications from bodies like SOA and ICFA to bolster their marketability. According to statistics, few Kenyan nationals have graduated from the field; therefore, certified experts' employment opportunities in the niche are high.
To specialize in Actuarial Science, prospective candidates can join Jomo Kenyatta University of Agriculture and Technology, Meru University of Science and Technology, Pwani University, University of Eldoret, Karatina University, and Dedan Kimathi University of Technology Nyeri (Main campus). Others include South Eastern Kenya University Nairobi Town Campus, Multimedia University of Kenya Mbagathi Campus, Moi University-Main Campus, and many more.
13. Economics and Statistics
As a course of study, Economics and statistics has always been famously marketable. However, activities recorded in the recent past have increased the demand for certified professionals in the field. Consultants of the field mainly engage in analyzing the economic statuses of business organizations. They equally propose plans that will aid in improving and perhaps changing their existing programs. This category of experts are generally employed by consulting firms whose services are in constant demanded by individual businesses.
Those with the added advantage of additional certification in analytical skills attract the attention of even bigger companies and firms that leverage data in crucial decision-making. Other experts that can display proficiency in this field include actuarial analysts, chartered accountants, compliance officers, data analysts, economists, external auditors, financial risk analysts, investment analysts, political risk analysts, risk managers, statisticians, and stockbrokers.
Prospective students who wish to study Economics and Statistics in Kenyan universities and other institutions of higher learning can seek admission at the following institutions; Jomo Kenyatta University of Agriculture and Technology, Kenyatta University, Moi University, Egerton University Kenya, Njoro, and Strathmore University Kenya, Nairobi. Others include Maseno University Kenya, Maseno, Masinde Muliro University of Science and Technology Kenya, Kakamega, and the Catholic University of Eastern Africa Kenya, Nairobi. This list is not exhaustive as most Kenyan universities offer Economics and Statistics.
14. Pharmacy
In Kenya, Pharmacy is a marketable course because hospitals and other health facilities need the services of a pharmacist, be it private or public. Apart from working as paid employees in the pharmacy departments of health institutions, this category of professionals can also explore opportunities as entrepreneurs by floating and running their own pharmacy stores or chemists.
Those who neither want to work for health facilities nor float their own pharmaceutical companies are free to explore other opportunities of working for Kenya-based A-list pharmaceutical companies like NACADA, GSK, and the likes. This narrative only means that work will never be in short supply for a professional pharmacist in Kenya
The best universities where people can study pharmacy include Mount Kenya University – Private, United States International University – Private, the University of Nairobi – public, and Kenyatta University – public. Others include KUAT – Public, Kenya Methodist University – Mission, Kabarak University – Private, and many more.
15. Piloting
Piloting is one of the most expensive courses to study in Kenya. The cost of training to be a pilot in the East African country gets as high as five million Kenyan shillings and the study period spans three years. With this narrative, it is glaring that this course can only be afforded by the well-off in the country.
As one of the most marketable courses in Kenya, well-trained pilots can explore diverse job opportunities. They can be employed by the Department of Transport of big conglomerates, Kenya's Directorate of Civil Aviation, Kenyan-based commercial airlines, or flying schools. Other companies that can hire pilots include charter organizations, private airlines, and air taxi companies. Besides, they can be self-employed as freelance pilots.
The Universities offering piloting courses include Moi University and Nairobi University. Others are aviation colleges and organizations like East African School of Aviation(EASA), Kenya School of Flying, Ninety-Nines Flying School, Proactive Training Services / proactive flying school, Skymax Aviation Limited, and Aerosafe African Consultants. The rest include Nairobi Flight Training, Westrift Aviation Limited, Capital Connect Aviation Supplies, Pegasus Flyers(EA) Limited, KQ Pride center, Think Aviation Training, Flitestar Academy, and Mt Kenya Flight School.