The business scene in Africa has grown in leaps and bounds over the years. Indeed, Africa means serious business and the past decade has seen a huge number of mega-corporations emerge from the continent. In the past, several of these African businesses are run by foreigners but that is no longer the case.
In recent times, a new league of African businessmen is emerging. They are bold and fearlessly ambitious, building pan-African companies with regional and even global presences. They are influencers and change-makers. Their voices are never ignored within Africa's business and political circles, and through their resolutions and actions, they shape the economic future of the continent. Here are the 20 most powerful men in African business according to Forbes.
1. Aliko Dangote
Net Worth: $10.1 Billion
Nationality: Nigerian
Job: President, Dangote Group
The former commodities trader is now a billionaire who heads the Dangote Group, a conglomerate with interests in sugar, flour, and cement. Dangote Group is Africa's most diversified manufacturing conglomerate. The company is also the largest cement manufacturer in the continent with a production capacity of about 30 metric tons per year. This has made Aliko Dangote the richest man in Africa the 9th time in a row. The businessman is also not resting on his oars, he has invested in the oil and gas sector of of Nigeria's economy. The Dangote Refinery has been under construction since 2016 and is expected to be one of the largest in the world when completed. Even though he isn't a politician, Dangote's wealth has made him one of the most powerful people in Nigeria and African politics and business to date.
2. Nassef Sawiris
Net Worth: $8 Billion
Nationality: Egyptian
Job: CEO – OCI and Orascom Construction
The Sawiris family are known as one of the wealthiest family in Egypt. Nassef is into chemicals and construction and he runs Orascom Construction- an engineering and building firm and also OCI which is one of the world's largest nitrogen fertilizer producers with plants in Iowa and Texas. He has stakes in cement giant Lafarge Holcim and also Adidas.
3. Mike Adenuga
Net Worth: $7.7 Billion
Nationality: Nigerian
Job: Chairman- Globacom, Conoil
Mike Adenuga is one of the most influential businessmen in Nigeria today. For someone who worked as a taxi driver in the United States to support himself while studying, he has grown to become the second richest man in Nigeria. He owns the mobile phone network- Globacom which is the second largest operator in Nigeria with over 50 million subscribers. He also owns an oil exploration outfit- Conoil Producing – which operates 6 oil blocks in the Niger Delta.
4. Nicky Oppenheimer
Net Worth: $7.7 Billion
Nationality: South African
Job: Chairman, De Beers Group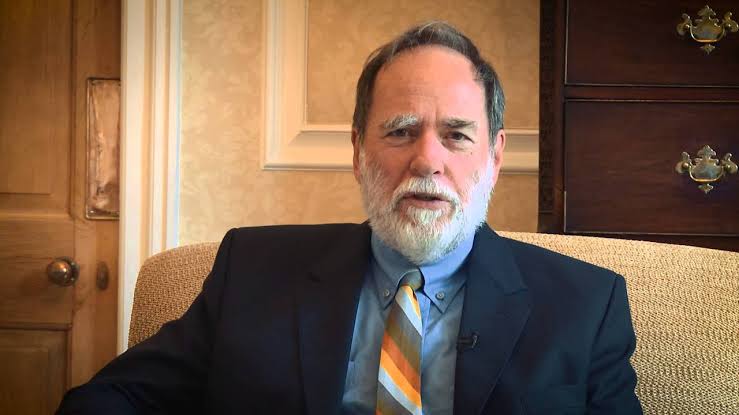 Oppenheimer, an Oxford grad and South Africa's richest man, chairs De Beers Group, the world's largest diamond producer, as well as its subsidiary, the Diamond Trading Company. He sold 40% of his stake in diamond to Anglo American in 2012, the mining giant company was founded by his grandfather Ernest Oppenheimer in 1917.
He started Fireblade Aviation in Johannesburg in 2014 with a fleet of 3 planes and 2 helicopters. The passionate environmentalist owns the Tswalu Kalahari Reserve, the largest private game reserve in South Africa, and also a combined 720 square miles of conservation land across South Africa, Zimbabwe, and Botswana.
5. Johann Rupert
Net Worth: $6.5 Billion
Nationality: South Africa
Job: Chairman: Compagnie Financiere Richemont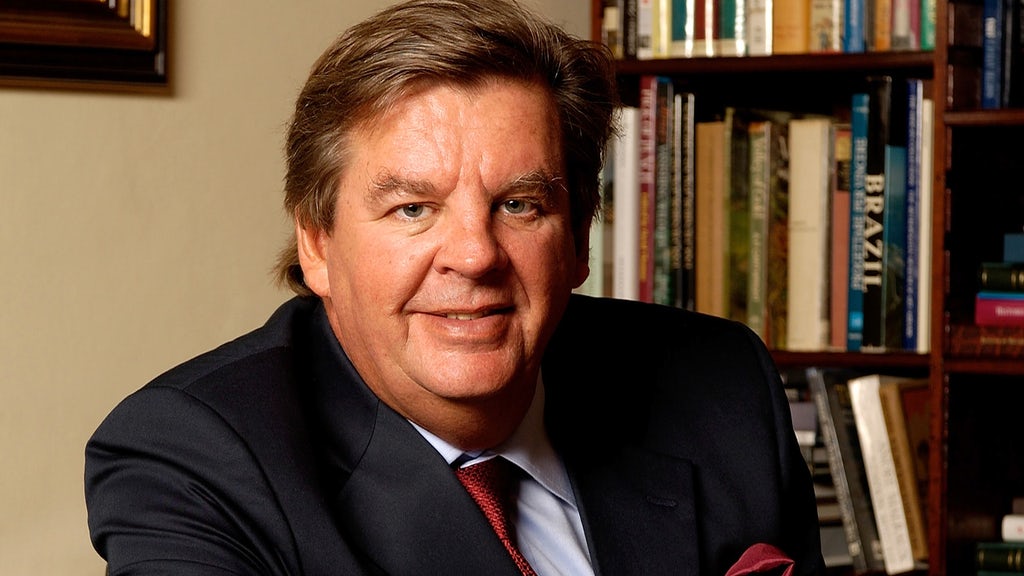 Rupert is the chairman of Swiss luxury goods firm known for brands Montblanc and Cartier. He owns a 7% stake in Remgro which he also chairs. He also owns a 25% stake in Reinet an investment holding company. He equally owns part of Antonij Rupert wines and the English rugby team, Saracens.
6. Issad Rebrab
Net Worth: $4.4 Billion
Nationality: Algeria
Job: Founder/ CEO, Cevital
Rebrab's company is the biggest privately owned company in Algeria. He owns one of the largest sugar refineries in the world. Cevital owns some European companies including a German water purification company, French home appliances maker- Groupe Brandt, and an Italian steel mill. He recently served eight months in jail on corruption charges. He was released on the 1st of January 2020.
7. Mohamed Mansour
Net Worth: $3.3 Billion
Nationality: Egyptian
Job: Head, Mansour Group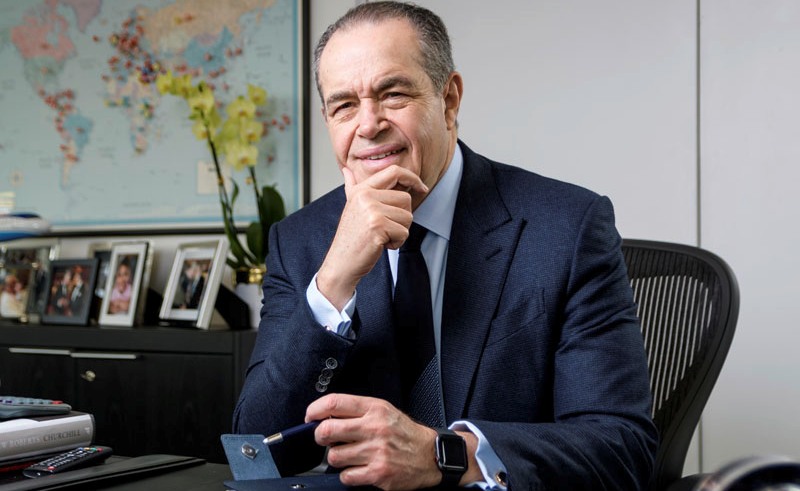 Mohammed is in charge of the family conglomerate which was founded by his father. He established the General Motors dealership in Egypt and became one of their biggest distributors worldwide. The company has exclusive distribution right for Caterpillar equipment in Eight African countries. Mansour served as the Minister of Transportation in Egypt between 2006 to 2009.
8. Abdulsamad Rabiu
Net Worth: $3.1 Billion
Nationality: Nigerian
Job: Founder, BUA Group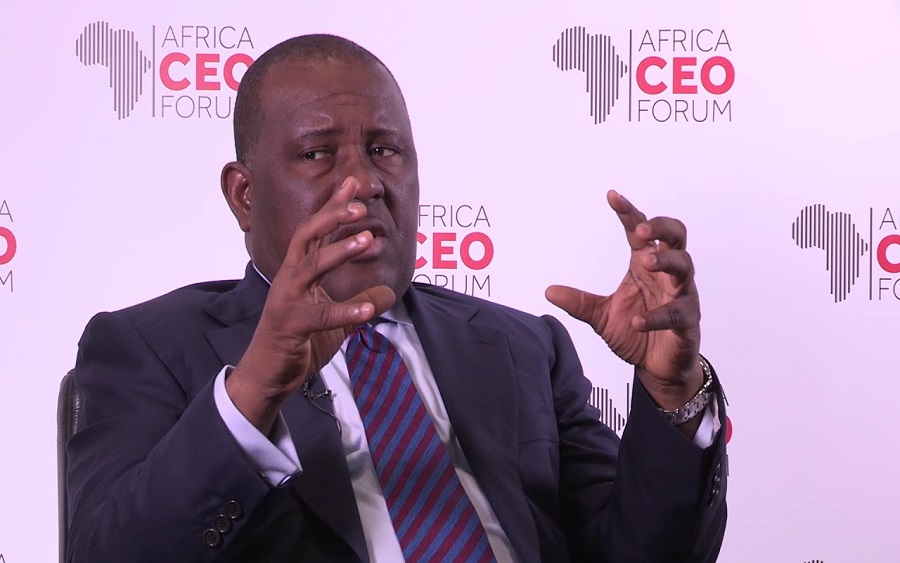 Rabiu owns BUA Group a Nigerian conglomerate active in real estate, sugar refining, and cement production. He set up his business in 1988 importing chemicals, iron, and steel and has grown over the years. In January 2020, he merged his privately- owned cement company (Obu) with Cement Co. Of Northern Nigeria which he controlled.
9. Naguib Sawiris
Net Worth: $3 Billion
Nationality: Egyptian
Job: CEO, Orascom Telecom Holding
Call him the 'Peacemaker'. After being a vocal critic of the Mubarak regime, the Egyptian telecoms billionaire and eldest son of Onsi Sawiris offered to act as mediators between the government and the opposition in implementing political reforms after Hosni Mubarak stepped down. Naguib heads Orascom Telecom Holding, which owns massive stakes in mobile service operators across the Middle East, Africa, South Asia, Europe, and Canada. He helped found the liberal political party – The Free Egyptians in 2011. He is the chairman of Orascom TMT Investments with major assets in several companies and a majority owner in Euronews. He has also developed a luxury resort (Silversands) in Grenada.
10. Patrice Motsepe
Net Worth: $2.6 Billion
Nationality: South African
Job: Chairman, African Rainbow Minerals
South Africa's first black billionaire is the Executive Chairman at African Rainbow Minerals Limited (ARM), a leading diversified mining and minerals company, based in Johannesburg. He is also the non-executive Chairman of Harmony and the Deputy Chairman of the listed financial services firm, Sanlam. Motsepe who is an ardent soccer fan owns South-Africa's Mamelodi Sundowns Football Club.
11. Koos Bekker
Net Worth: $2.5 Billion
Nationality: South African
Job: Chairman, Naspers (since 1997)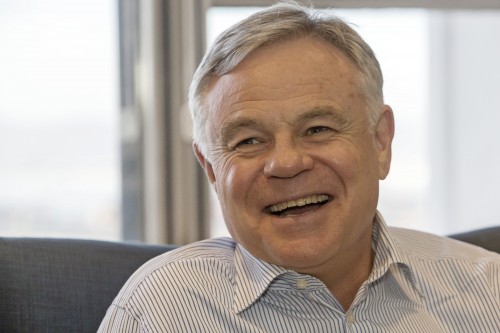 The South African media mogul was formerly CEO but now Chairman of Naspers which he transformed from a publishing house into an e-commerce investor and cable TV powerhouse now considered Africa's largest media conglomerate. Koos Bekker is also its biggest individual shareholder. The company owns a stake in pay-TV giant DSTV; Prosus, Russian Internet company Mail.ru; Brazilian publisher Abril and Chinese Internet service provider Tencent. He was also a founding director of MTN and served on the local organizing committee for the 2010 FIFA Soccer World Cup. He's equally on the council of Stellenbosch University, his alma mater.
12. Yasseen Mansour
Net Worth: $2.3 Billion
Nationality: Egyptian
Job: Chairman: Palm Hills Developments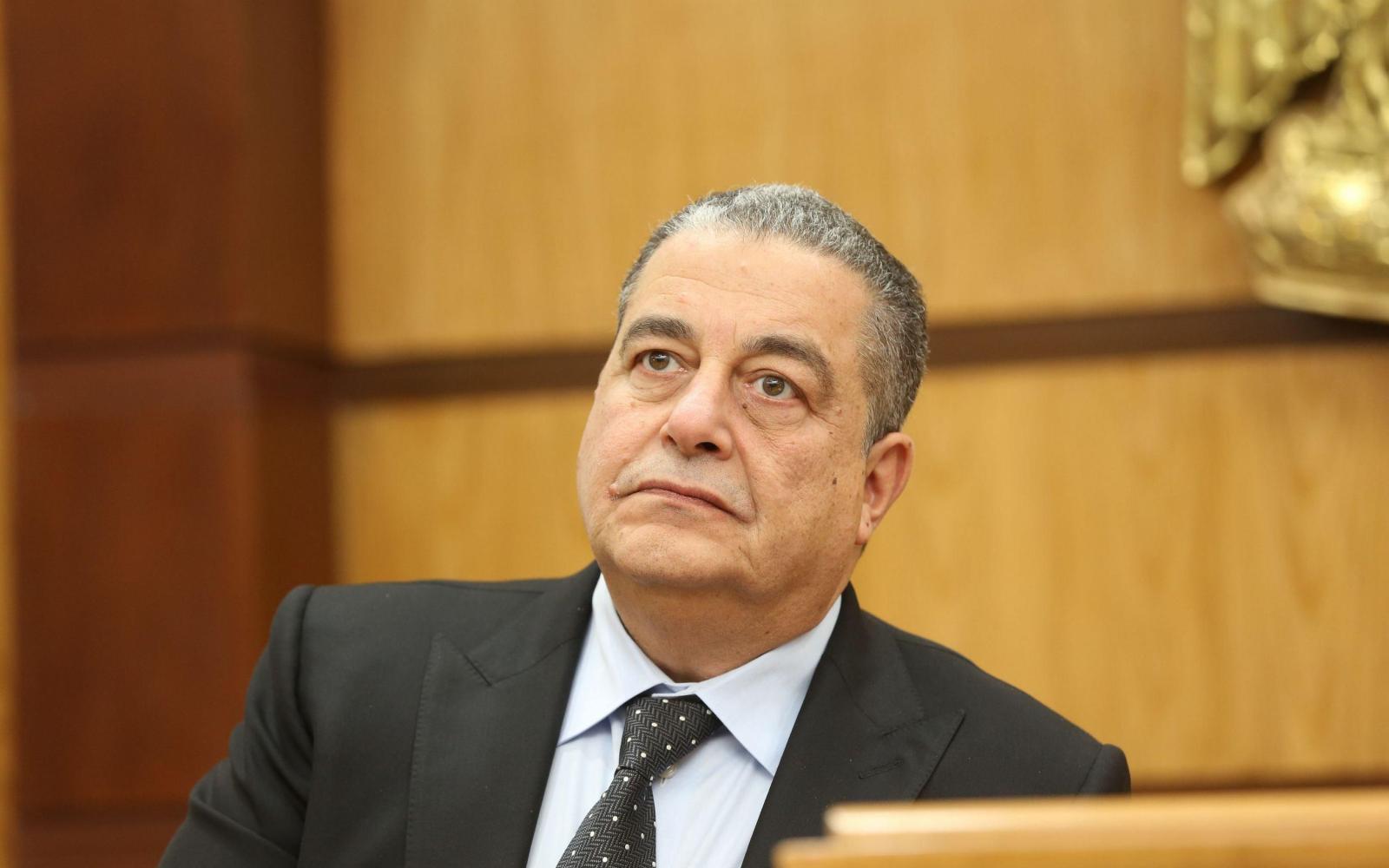 Like his two billionaire brothers, Yasseen is a shareholder in the family-owned conglomerate- Mansour Group. The Egyptian billionaire businessman is the chairman of one of Egypt's biggest real estate developers – Palm Hills Developments.
13. Isabel dos Santos
Net Worth: $2.2 Billion
Nationality: Angola
Job: Former head, Sonangol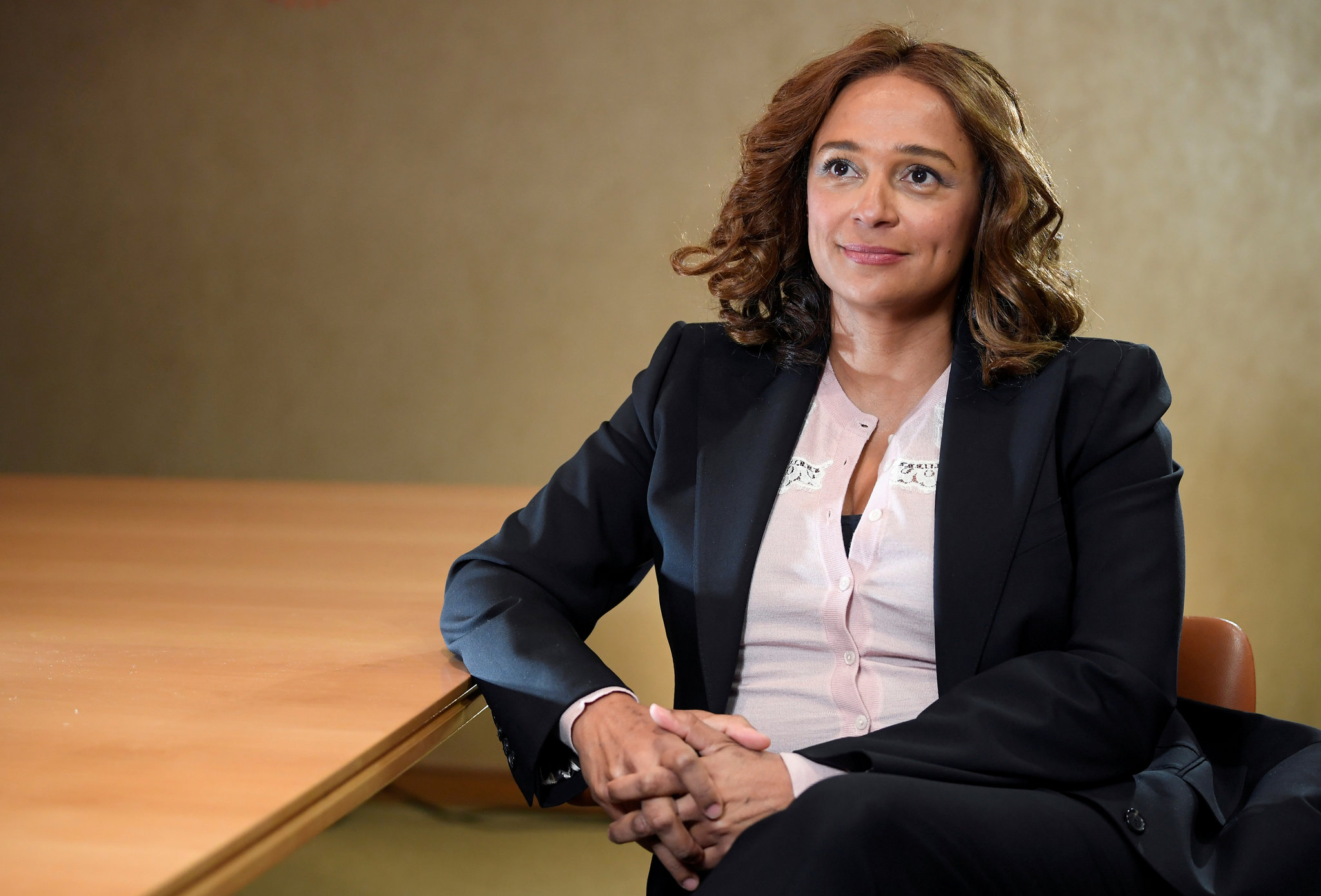 Even though there are several controversies surrounding the wealth acquisition of Isabel who is the daughter of Angola's former president – Jose Eduardo, she has claimed to be innocent. She describes herself as an independent businesswoman and private investor with shares in several companies like Nos SGPS and several others. She was made the head of Angola's state oil firm (Sonangol) in 2016 by her father but was removed by the new president in 2017. Although currently she is being charged with committing crimes to enrich herself, following an investigation into misappropriation of millions of dollars from a state oil company she once headed, she remains one of the powerful businesspeople in Africa.
14. Youssef Mansour
Net Worth: $1.9 Billion
Nationality: Egyptian
Job: Chairman, Mansour Group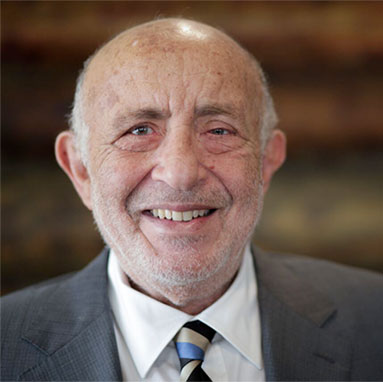 Youssef Mansour is the chairman of the family-owned conglomerate and he oversees the consumer goods division which includes sole distribution rights for L'Oreal in Egypt and the supermarket chain Metro. It is also the exclusive distributor of GM vehicles and Caterpillar equipment in Egypt and several other countries.
15. Aziz Akhannouch
Net Worth: $1.7 Billion
Nationality: Morocco
Job: Co-owner, Akwa Group
With interests ranging from gas, chemicals, and petroleum through Afriquia Gaz and Maghreb Oxygene. He is the majority owner of a multibillion-dollar conglomerate (Akwa Group) which was founded by his father and a partner – Ahmed Wakrim. Aziz is presently the president of the Royalist political party and the Minister of Agriculture and Fisheries in Morocco.
16. Muhammed Dewji
Net Worth: $1.6 Billion
Nationality: Tanzanian
Job: CEO, METL
METL is a Tanzanian conglomerate founded by Dewji's father in the 1970s. The company is active in flour milling, textile manufacturing, edible oils, and beverages in southern, central, and eastern Africa. Dewji retired from Tanzania's parliament after completing 2 terms in 2015. He is Tanzania's only billionaire.
17. Othman Benjelloun
Net Worth: $1.4 Billion
Nationality: Morocco
Job: CEO, BMCE Bank of Africa
Benjelloun has successfully expanded all of his father's companies. BMCE Bank of Africa which has a presence in over 20 African countries. He built RMA (Moroccan insurance company) into the leading insurance company it is today. He owns holding company- FinanceCom through which has a stake in French telecom firm Orange. He co-owns Ranch Adarouch, one of the biggest cattle ranches in Africa.
18. Michiel Le Roux
Net Worth: $1.3 Billion
Nationality: South Africa
Job: Founder, Capitec Bank
Michiel Le Roux owns about 11% stake in Capitec Bank which he founded in 2001. He served as the chairman of the Capitec board from 2007 to 2016 and is still a board member. The bank has over 13,000 employees and 800 branches.
19. Strive Masiyiwa
Net Worth: $1.1 Billion
Nationality: Zimbabwe
Job: Chairman, Econet Group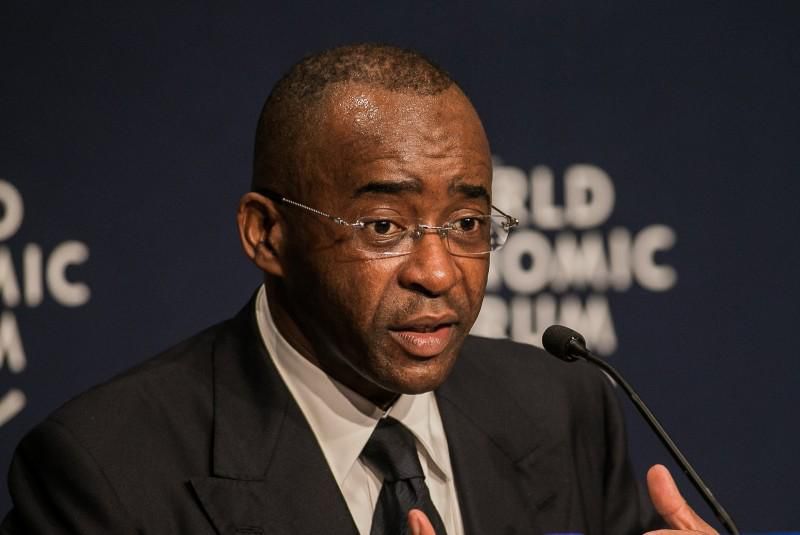 The Zimbabwean telecoms visionary founded Econet Wireless, one of the pioneering providers of mobile phone services in Africa. Now seeking expansion outside Africa, the company owns a 3G license in New Zealand. He also serves on the Board of Trustees at the Rockefeller Foundation. He owns over half of Liquid Telecom which provides fiber optic and satellite services to telecom companies across Africa. He owns stakes in mobile phone networks in Lesotho and Burundi, and also investments in power distribution companies in Africa.
20. Folorunsho Alakija
Net Worth: $1 Billion
Nationality: Nigerian
Job: Vice-Chair, Famfa Oil
Folorunsho Alakija is the vice-chair of the Nigerian oil exploration company – Famfa Oil. The company has stakes in Agbami Oilfield an offshore asset. Alakija who started off in the fashion industry making outfits for the wives of presidents has grown to become a force to reckon with in the oil and gas industry of Nigeria.