Any TV audience in Africa who has taken time to watch the TV shows described below will definitely agree of how entertaining and addictive they are. They grace the TV screens attracting a huge audience from the vast continent. They vary from the classics when most homes in Africa had Black and white TV sets to the most enticing modern sitcoms watched from smart TVs. Let's take a look at the top 10 African TV Series you don't want to miss.
Top 10 African TV Series and Shows of All Time
Big Brother is arguably Africa's most-watched TV show. The reality TV show is no doubt the biggest show in Africa ever since its launch in the continent. The show involves a lot of real-time behind the scene work. A number of brands advertise in the show. Produced by Endemol, Big Brother Africa is a TV reality game show. The show indiscriminately picks housemates from a mixture of countries all transversely African. The housemates are then put in 1 house for 90 days. This is without a doubt the leading TV program in Africa each year, boasting of millions of viewers daily. The fan's favourite housemate takes the cash prize for the winner of the show, it's often the last lady or gentleman who is left standing at the end of the ninety days. Recently, the season's cash prize was increased to US$ 300,000 from $200,000.
The show is hosted by the charismatic Ikponmwosa "IK" Osakioduwa
Studio 53 Extra is a remarkable as well as exciting African entertainment television show that boasts of the most up-to-date gossips, trending fashion exclusive in addition to entertainment news bulletin from the African continent and abroad. The anchors of the show are beautiful, stylish, sexy as well as a confident pair which are just perfect the show. They are Marcy Dolapo Oni and Eku Edewor.
Mashariki Mix is an everyday life series that comprises of a few of the most excellent places to eat, shop in addition to events around the East African Region. Above all, the show also features fashion outlets, music recording artists as well as behind the scenes at events and so much more. The unsurpassed approach to understanding with East Africa is without doubt through Mashariki Mix. It is hosted by the handsome Kenyan Big Brother Africa contestant Nic Wang'ondu together with gorgeous Sarah Hassan.
See Also: Top African Movies You Must See
M-Net's hit TV Drama Series Tinsel is a stimulating daily soap-opera overflowing with an overwhelming cast of actors in addition to actresses, romance as well as passion and intrigue. The show showcases a number of some of the most excellent Nigerian talented actors. They include Matilda Obaseki, Damilola Adegbite, Victor Olaotan, Christopher Attoh Iretiola Doyle, Uzo Egereonu, Gideon Okeke, as well as Gbenro Ajibade among others.
INkaba is a South African television series created by John Kani and produced by Urban Brew Studios. The TV series is a narrative overflowing with profundity. It investigates South Africa's collective tradition that comprises of the very rich, powerful and the upwardly determined middle-class and the besieged poor. This makes it one of the best top 10 African TV series of all time.
The show comprises the celebrated time-honoured and upcoming actors such as Weza Solange, John Kani, Nakedi Ribane, Charmaine, Jason Greer, Mtinta Dumisani Mbebe, Nompilo Gwala Matshepo Maleme, Ernest Ndlovu, Samkelo Ndlovu, Richard Lukunku, Magic Hlatshwayo and Lumko Leqela.
Generations: in the nineties, this was surely a TV se ries that kept audiences from all over Africa glued to their TV screen. Generations was released in 1993 and was filmed and produced in South Africa.
Shuga: Filmed in Kenyan Capital Nairobi, Shuga hit the TV screens to a warm reception. Its viewership extended from the African continent to America. BET channel runs Shuga episodes almost on a daily basis. MTV Base also had enough screening of the TV series.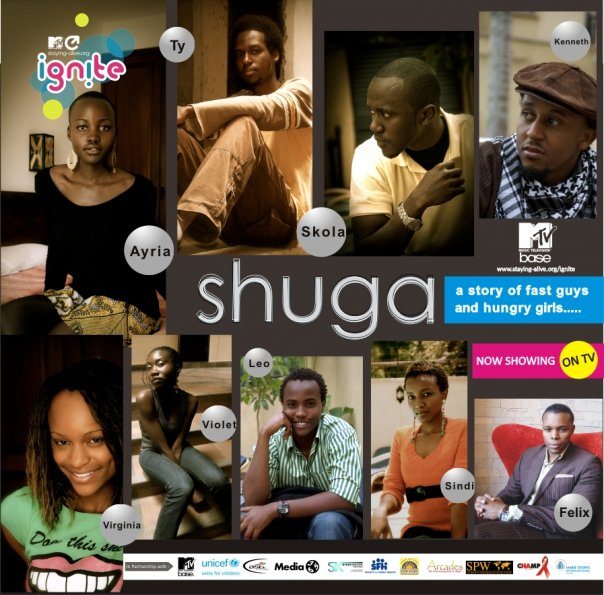 Scandal: is a South African prime soap that boasts of millions of viewers from all over the continent. Its audience has been increasing since it first started, currently boasting over 4 million viewers in South Africa alone.
Rhythm City: A South African drama series that first aired on the country's free-to-air TV channel e.tv on 9 July 2007 as a substitute for the now-defunct youth-targeted soap opera, Backstage.
The Wild: is commendable soap, which shows off a number of South Africa's most excellent acting talent.
The African TV Series listed above are surely a must-see for anyone who has not taken time to watch them. Those who have watched them all confess to their charming and addictive storyline.