Though his given name is Daniel Snider, the popular American singer cum songwriter is best known by the stage name Dee Snider. Dee has also played notable roles in other fields; he is an accomplished actor, has functioned as a radio personality, and has competence as a screenwriter. The totality of all his endeavors has contributed to the current estimate of Dee Snider's net worth.
Dee was just coming up in the mid-1970s, trying to make an informed decision on which band would be best for him to further his budding career in music. He eventually opted to join Twisted Sister when he met them in 1976. The band which was founded by guitarist Jay French was one of the popular American heavy metal bands at the time.
Upon joining the Twisted Sister, Dee was assigned the role of songwriter, and in 1982, the band launched their debut album titled Under the Blade which recorded reasonable success. They went ahead to earn remarkable fame with their next album You Can't Stop Rock N Roll. However, their emergence to the limelight was accomplished through the 1984 album dubbed Stay Hungry. This write-up will X-ray Dee Snider's net worth, including his sources of income.
Dee Snider's Net Worth Since Twisted Sister Rock Band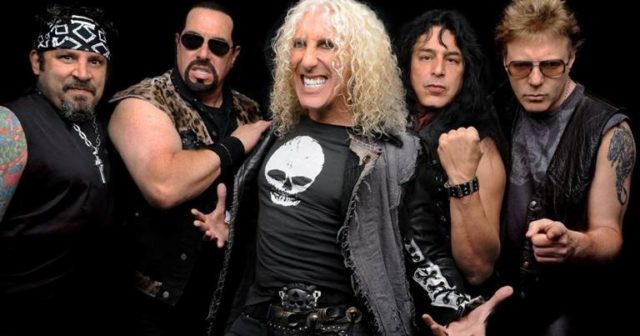 The famed American artist who is distinguished by his signature looks has garnered remarkable wealth throughout his career in the entertainment industry. The singer with the ever-present lipstick coated-lips and eye shadow has recorded a net worth in the excess of $10 million; especially since his stint with the American heavy metal band Twisted Sister. Predictions are that Dee Snider's net worth will show a remarkable positive growth in the nearest future, thanks to the artist's publishing rights which he sold. Besides, he currently occupies the 83rd position in the Top 100 Metal Vocalists of All Time as published by Hit Parader.
 How Dee Snider's Net Worth Was Derived
The heavy metal band specialist has been earning handsomely since his emergence on the entertainment scene. He must have earned some good income during his days as a radio personality, actor, as well as screenwriter, but the major money-spinner that has boosted Dee Snider's net worth is his career in music with his specially assigned role as a songwriter.
The big bucks started rolling in after he joined the Twisted Sister band, each album that was launched by the band fetched him money in thousands of dollars. For instance, the album Come out and Play made Dee Snider richer by $500,000, he later earned a whopping $3,000,000 from the album titled Stay Hungry, but that was not all. Dee Snider's net worth continued in positive growth as more and more albums were launched. The famed songwriter's wealth was boosted by another $500,000 through the album You Can't Stop Rock 'n' Roll, and the project Under the Blade fetched him the sum of $2,000,000.
Why He Sold His Publishing Rights to UMPG
During a recent interview with Eddie Trunk of SiriusXM's, Dee Snider revealed why he took the conscious decision to sell his publishing rights to UMPG – Universal Music Publishing Group in 2015. The Snidest Music publishing catalog comprised 69 songs, including We're Not Gonna Take It which is the classic rock anthem for the Twisted Sister and I Wanna Rock.
Since then, we have witnessed several songs in the catalog featured in a plethora of national commercials, TV shows, movies, as well as Broadway.
Read Also: James Harden Net Worth And How He Made Money From Basketball
In his description of the nature of the deal, Dee Snider said that it was a good decision to sell, from his calculations, instead of keeping it and throwing the money he makes each year in the form of a 50-percent tax bracket. According to the legendary songwriter of the Twisted Sister, when you eventually sell the catalog as a capital gain, you will only get to part with 20-percent as opposed to the 50-percent tax.
He also mentioned facts about the uncertainty in the future if he decides to keep it. Dee said that it is a two-way thing with expectations, it may do well and it may not do well, besides, nobody expects it to do well forever. Also, when you factor in your life expectancy, it will really begin to look better if you take the money and maybe invest it, which will, in turn, equip you with a yearly income stream from the investments you have made. Considering the fact that you will only be expected to pay less tax, it gives you a cogent reason to opt for selling at a certain point in your career life.