EatOut 2017 ranking has compiled a list of its top 10 restaurants in South Africa at the moment.
With unannounced critics who pay their own way into these top-rated eateries, EatOut observes every single aspect of their services. From the decors, the hospitality level, the quality of services, food and drinks, nothing is left out.
SA has always been known to have the typical irresistible delicacies that you've always dreamed of – African and healthy.
On Sunday, 19 November the 2017 EatOut Mercedes-Benz Restaurant Awards honored high performing eateries in the country at the Grand West in Cape Town.
1. The Test Kitchen
Location: Woodstock, Cape Town
The Test Kitchen was established in 2010. Making a name as one of the leading restaurants in SA, the simply sophisticated restaurant retained its Position since last year in the EatOut ranking and award ceremony.
In 2014, the restaurant owned by Celebrity Chef, Luke Dale-Roberts was voted the 'Best Restaurant in Africa' and took 48th place in the World's 50 Best Restaurant Awards.
Luke Dale-Roberts is known for his creativity with flavors and ingredients.
Both local and international tourists have praised the restaurant for their well-rendered services and well-cooked meals. It will be a good place to have a taste of SA's "Kingklip" fish.
From Iconic white wines to special jasmine teas to toasted turmeric marshmallows, rhubarb-and-custard negroni cocktails amongst many others, The Test Kitchen has got you covered.
With an unbeatable comfortability promised, the restaurant has a modern, simple and classy interior.
2. Restaurant Mosaic at The Orient
Location: Elandsfontein, Pretoria
Running since 2006, Restaurant Mosaic was the 5th on the EatOut ranking last year.
This is one of the classy restaurants in Pretoria. Here, you have the luxury of fine dining and experiencing the healthy Mediterranean and intercontinental dishes.
At Mosaic, you are sure to enjoy cheese and the Sea Mist which is considered the restaurant's delight.
The Wine Service Award at the 2017 EatOut Mercedes-Benz Restaurant Awards was given to Moses Magwaza; whom together with Germain Lehodey are in charge of all the beverages served at Restaurant Mosaic.
The mosaic restaurant is where Chantel Dartnall, who was recently named the best female chef in the world performs her wonders.
3. The Restaurant at Waterkloof
Location: Somerset West
Simply furnished and decorated with a rooftop section that offers the most amazing view. Since 2009, Chef Gregory Czarnecki has been described as "visually exquisite, technically highly accomplished, playful and inventive in conception." They serve food of all kinds.
Last year, Waterkloof restaurant was the 3rd on the EatOut 2017 list.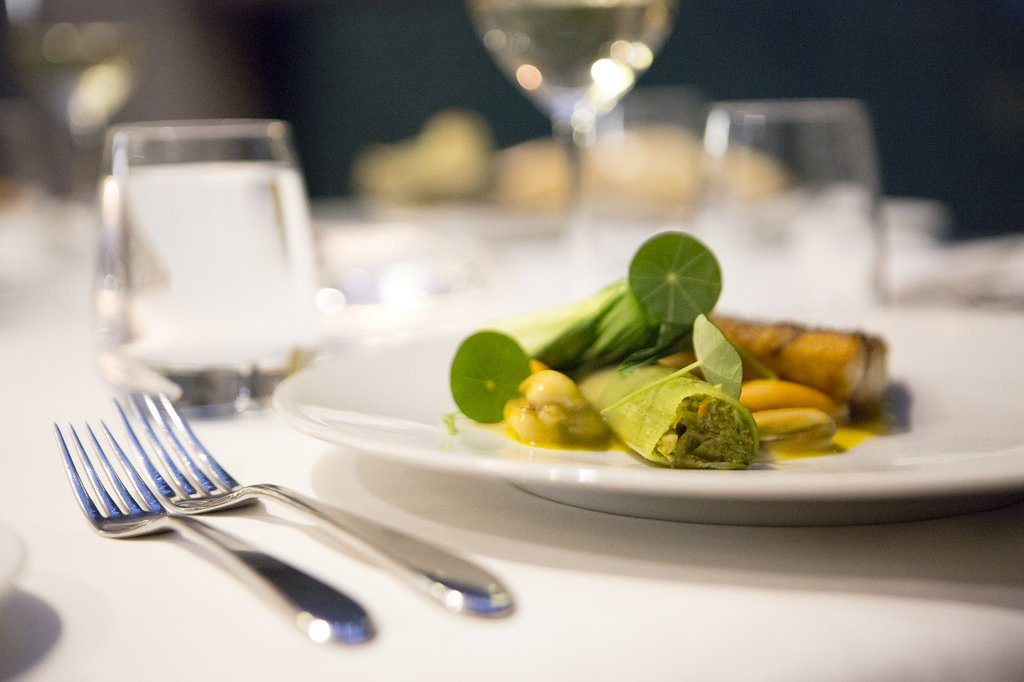 In its simple decoration, quality is not compromised. They are known for high-quality cutlery and glassware.
Did you know that each dish on either the à la carte or degustation menu is accompanied with wine?
4. Chefs Warehouse at Beau Constantia
Location: Constantia, Cape Town
It's a modern, cool, comfy and casually set restaurant with glass walls and windows.
Opened since 2016, Chefs Warehouse at Beau Constantia is a new entrant into EatOut's ranking. For their food, you can get contemporary delicacies and a Spanish special, Tapas.
Owned by Liam Tomlin, Chef's Warehouse has its extended services to the southern suburbs and it's gradually making waves courtesy of chef Ivor Jones who heads the kitchen.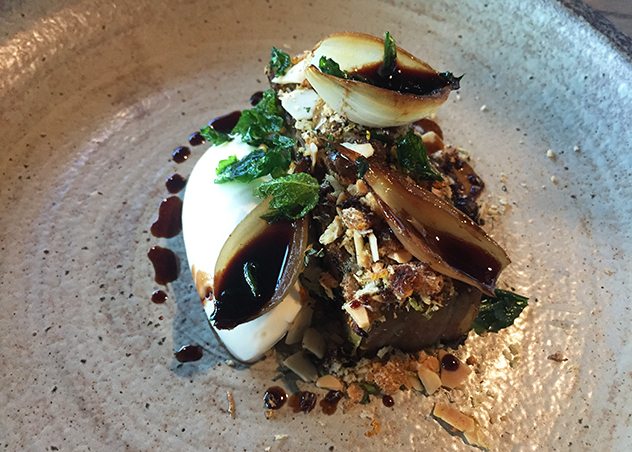 For drinks, you are sure to get wines, gins, and local ginger beers. With some music in the atmosphere and a delightfully decorated interior, relaxation is certain.
5. Greenhouse at The Cellars-Hohenort (Constantia, Cape Town)
Moving from the 7th spot from last year's ranking, the Greenhouse restaurant is now the 2017 5th best restaurant in South Africa.
This location takes its name from greenery and the beauty of nature surrounding it. For your stomach there are African specialties and delicacies across the globe- Asia, French, you name it. Vegetarian have amazing options too.
The Desserts won't leave you disappointed. Set yourself up for a pleasant culinary adventure with desserts like chamomile sherbet, dehydrated yogurt and clotted cream. You can also have a plate of deconstructed chocolate, blueberry and coffee.
6. Camphors at Vergelegen
Location: Somerset West
Camphors moved from 10th position to the 6th position this year. The restaurant has both an interior and an exterior setting. If outside is the deal, then you will be cool on the relaxed terrace tables.
The interior is set in a formal L-shaped dining room with velvet banquettes and deep couches framing the larger tables.
It is called Camphor because of the 300-year-old camphor trees there.
Camphor is known for their simply intense flavors and vintage wines. There's an assured hospitality from the classy restaurant.
7. La Colombe
Location: Constantia, Cape Town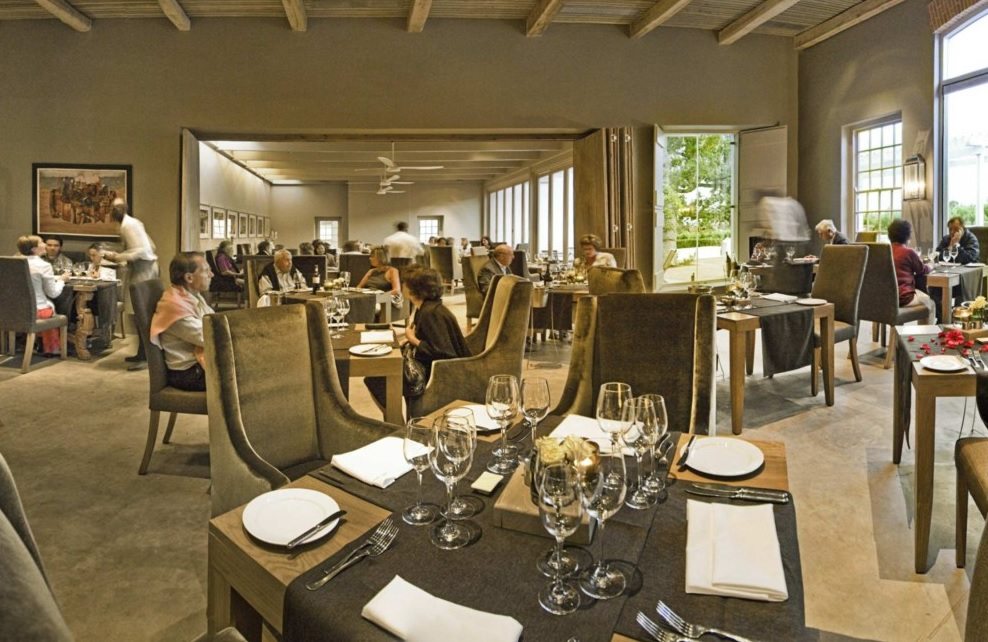 This is the statement of intention found beneath your sumptuously served meal.
La Combe has been open since 1995. The prestigious restaurant moved down from the 2nd spot to the 7th position this year.
This is a place you are sure to have the springbok dish, which is often served in a wooden bowl.
There are assorted delicacies to choose from. Vegan options are also available.
See Also: 10 Irresistible Reasons To Crash In Love With South Africa
8. The Shortmarket Club
Location: City Bowl, Cape Town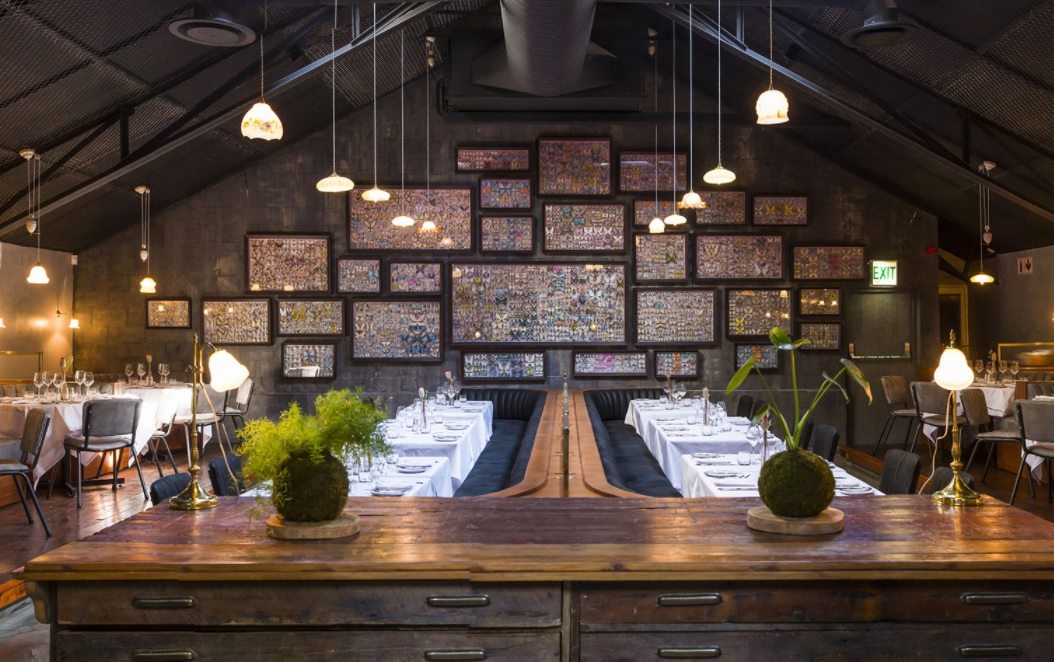 Shortmarket Club is a first timer on EatOut best restaurant ranking. Launched in 2016, the exotic location is overly modern from its decors to the menu.
The restaurant is also run by chef Luke Dale-Roberts, with the capable Wesley Randles manning the kitchen.
One thing you could try tasting here is the pasta dish "with unctuous toppings".
In the words of the EatOut food critic, Tudor Caradoc-Davies, Shortmarket offers "a rich, woody and earthy combination of flavors".
9. Overture
Location: Stellenbosch
Overture moved down from the 6th position to the 9th position. The 10-year old restaurant is located in a nature-friendly environment known for their excellent wines.
With a warm and cozy ambiance, the restaurant offers you one of the best outdoor views. Owned by Bertus Basson, the restaurant is located on Hidden Valley wine estate.
As good as they serve modern meals, Overture is excellent with core South African foods.
10. The Pot Luck Club
Location: Woodstock, Cape Town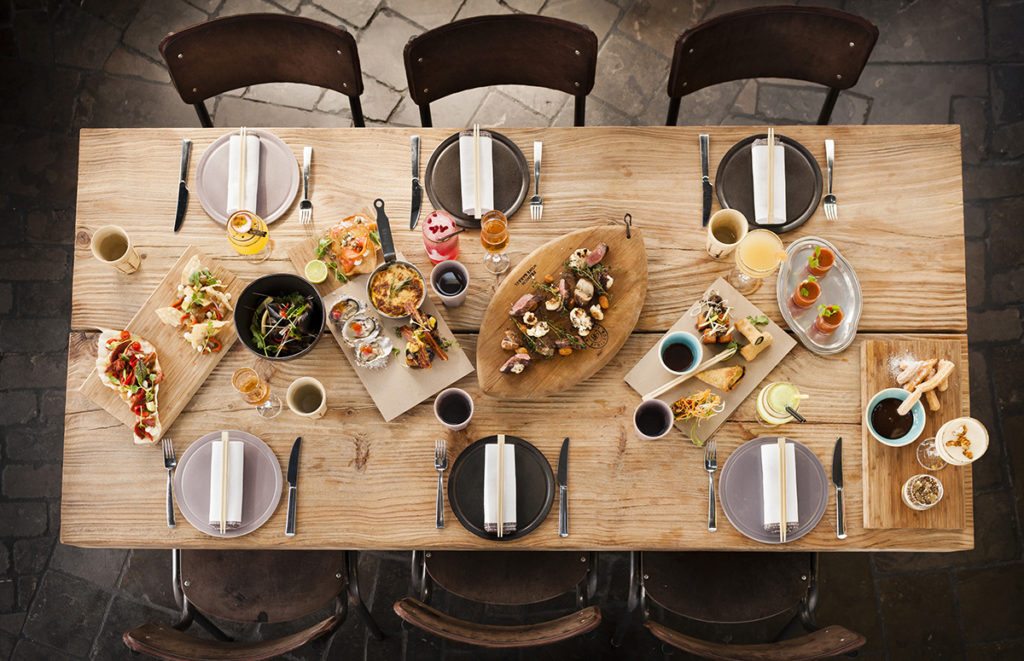 This is yet another spot to experience the wonders of Luke Dale-Roberts and Frederico Dias.
Local wines, craft beers, and ciders are available. There's also the iconic fish tacos and desserts like roasted, frozen marshmallows with peanut-butter ice cream and cacao nib biscuits.
It's potluck people… so the atmosphere is definitely friendly, casual and cool
Other Honorable Mentions Include:
11. Jardine Restaurant (Stellenbosch)
12. Foliage (Franschhoek)
13. Wolfgat (Paternoster)
14. Jordan Restaurant (Stellenbosch)
15. Fermier Restaurant (The Willows, Pretoria)
16. Thali (Gardens, Cape Town)
17. DW Eleven-13 (Dunkeld West, Johannesburg)
18. Hartford House (Mooi River, KwaZulu-Natal)
19. Luke Dale-Roberts X The Saxon (Sandhurst, Johannesburg)
20. La Tête (City Bowl, Cape Town)