Get ready to crack down in love with the land of possibilities; a one-stop shop for multiracial experiences, variety at your doorstep. This is the U.S.A of Africa, highly patriotic and true to the African roots. So if you ever get bored with where you are and need a refreshing change, South Africa has got you covered, not only do they have top tourist spots that will be fully experienced in almost a double of a lifetime but because the country by default is where you need to be; a place of luxurious adventure, both in natural composition, endowments and otherwise. I know a lot of readers might want to argue with my view of the black nation because of the recurring xenophobic attacks but if we look at it the other way round, we'll agree that things like that happened without equivocation, because they provided opportunities for immigrants that their native countries could not readily provide for them.
It's like this, people come to see the country, end up falling in love with the place, and the next thing you know, someone just relocated to South Africa. Why haven't affected immigrants returned home, the answer is simple, they've grown sentimentally attached to this gorgeous destination. South Africa might be mistaken for the capital of Africa, not that any such thing exists, but sometimes it's just like that, it is one of the leading African countries. South Africa is famous for rather a lot of things, history, culture, sophisticated systems and beautiful Geo-composition. South Africa is an irresistibly beautiful country and here are the major reasons why you'll fall madly in love with it.
1. Nelson Rolihlahla Mandela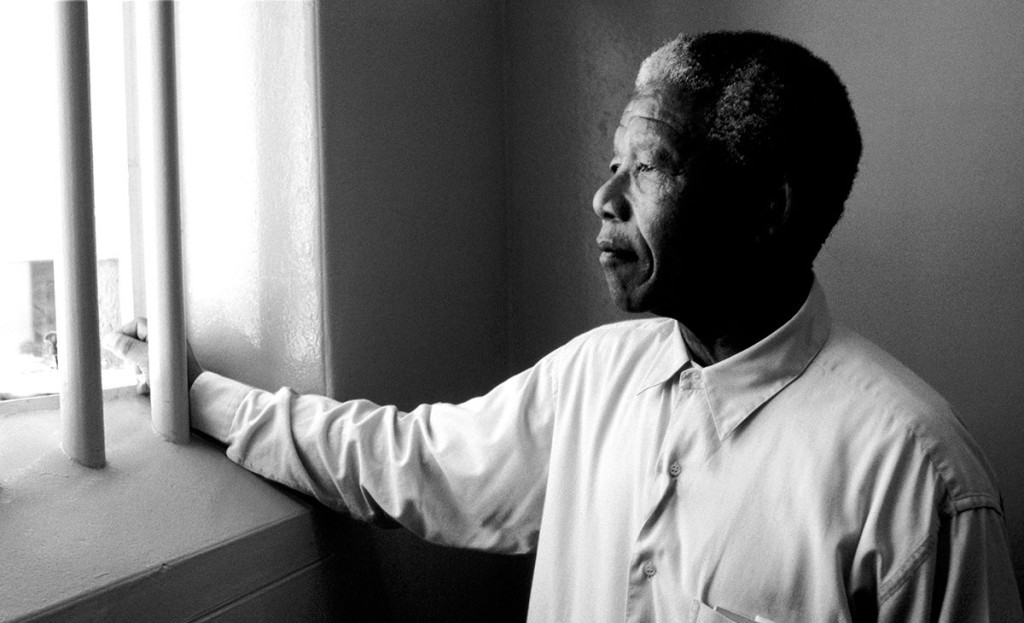 For the gift of Nelson Mandela, we are grateful to the creator for ever making such a region as the South African soil. Mandela is the human image the comes to mind when SA is mentioned. Maybe if there was nobody in that region, humanity may never have the privilege of witnessing the life of a rare gem as Madiba. With his kind of personality, we see in practical terms what it takes and means to be the typical human being with a human heart. Living on the same soil that this great man lived and served is enough to make you want to breathe the South African air more often.
Sometimes though, it's almost as if his charisma hovers all over the nation, more especially if you decide out of interest to take the long walk to freedom, finding your way to Mandela's cell, 46664, in Robben Island Prison or the Nelson Mandela capture site. No African country has as much history as the South African nation, they've been there, seen it all and conquered anyway, all thanks to Madiba, the instrument of redemption. Guess the spirit of freedom completely envelops any and everyone who steps their feet into this blessed country.
See Also: 10 Interesting Facts About Africa That Will Amaze You
2. The Safari
Okay! So who's taking a trip to the wild side – feel the zebras, see the sharks, listen to the birdies sing, take shots of the opulent landscapes, and don't forget your selfies with the elephants. Once I hear South Africa, I have the mental picture of a magnificent Lion in motion, and indeed, South Africa is a magnificent  destination, you've got to have a lot of self-control to say you've had enough of all the bliss, fun, education and experience that it affords you on a silver platter.
Generally speaking, the safari experience is a must do in the list of things to do in Africa – a naturally beautiful piece of adventure that shows you the other side of nature, away from tech-saturated scenarios. The grasslands and gorgeous animals that you only see on TV – buffaloes, cheetahs, leopards and the lions especially, are just a stone throw away from you. Game reserves have a way of presenting you the rare but inexplicable splendour of natural beauty, SA only heightens the expectation. One thing you cannot forget in a hurry is the peace and tranquillity therein. After the safari experience, feel free to try out their African lodge(s) in the game reserve, the best place to be after a long well spent day with the faunas.
See: 5 Best And Most Beautiful Cities In West Africa
3. Rugby in South Africa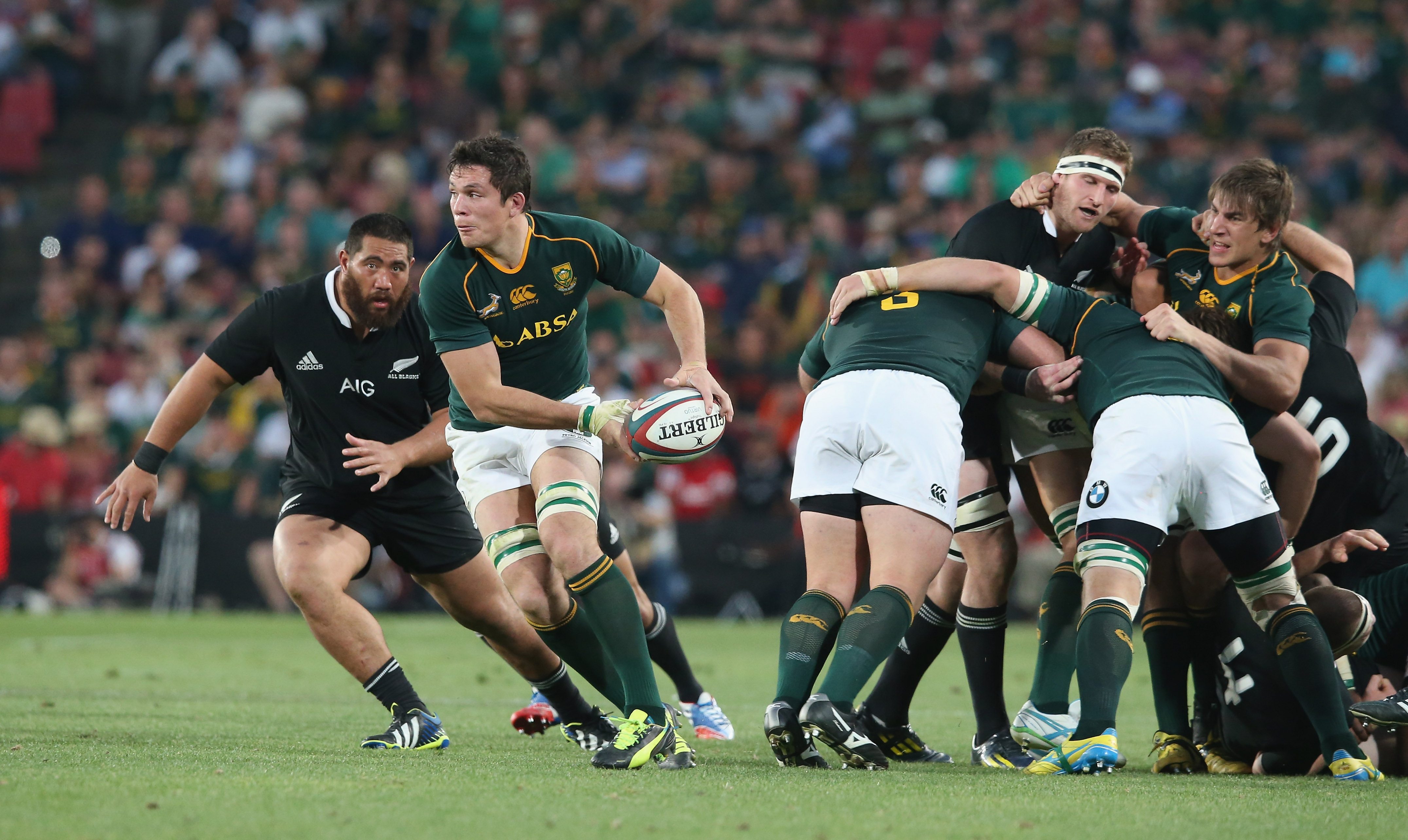 Catch the Springboks in action once and you'll be back again for some adrenaline excitement. Maybe if the national reconciliation/personal peace project of the then President, Nelson Mandela was not embarked on, there would be no rugby which by the way is one game you don't joke with in South Africa. Rugby is a very significant game in the reconciliation story of the South African nation. The game which was formally introduced and played by the colonial race, surprisingly served as a tool in Madiba's strategy of injecting peace into the minds of his victimized black population who were full of negative energy at the time and intensely thirsty for a revenge of the long years of oppression by the whites in their midst. The Invictus documentary produced in the memory of the bold peace pursuit of Mandela makes you understand what the rugby football represents in south Africa. Cheering up the team for a good game is not a bad idea, besides, you get to meet new people and let your worries disappear for good.
4. The Climate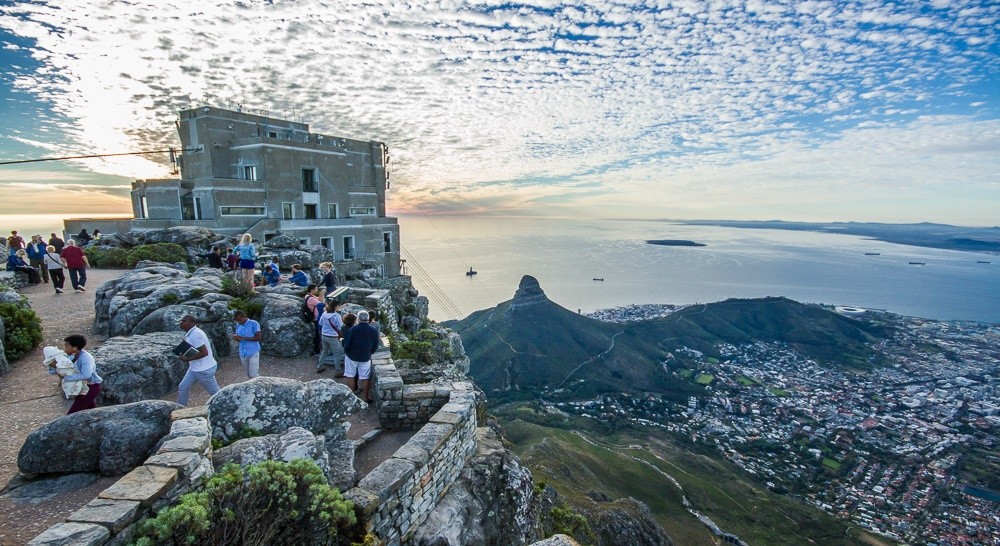 South Africa generally has a temperate climatic condition because it's surrounded by the Atlantic and the Indian Ocean. The Table Mountain is the perfect spot to have a feel and sight of what the naturally endowed Cape town beaches and vegetation look like from a cable car. This is the most photographed and iconic attraction in South Africa with its panoramic view of the coastlines, plateaus and endemic flora. This mountain is where to completely appreciate the variety and beauty of SA's diverse climatic zones. Durban beaches are to go for, you can surf, enjoy the sun or watch the water waves do their thing.
5. Patriotic People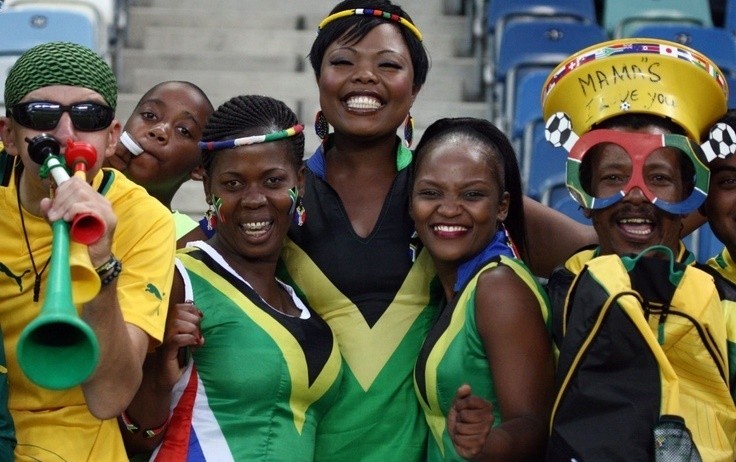 Mirror mirror on the wall… who is the most patriotic of all African countries? South African is! Fighting for freedom for so long perhaps instilled this enviable trait in them. They have a weird way of promoting their culture through the arts and most strikingly their sense of style and fashion, how can I forget their accent. In some African nations, it might be difficult to tell the originality of a person because westernization is slowly giving us fewer reasons to be true to ourselves, just the way we are; without ephemeral attachments. It's funny when you listen to the radio and you are somewhat confused about the accent of the presenter, but the South African media personality is rarely guilty of this crime. From the music – kwaito, mannerisms, down to exclamations, you just know they are proud and happy to be South Africans.
By extension, this has brought an 'originality' brand into their various forms of entertainment – music, movies, advertorial. There's no way ever that you hear an SA indigene speak and not guess correctly where they come from; that's commendable in a society like ours where everything imported is supposedly better than what we already have in abundance. South Africans are still leading in the core of African representation.
6. Healthy Night Life
A laid back evening and you are in the mood for one of those alfresco dinners with friends or family in a nice spot, some jazz and entertainment? SA has got your back. The Victoria and Alfred Waterfront might just do the trick. And just in case you care, the shopping experience in this great place will be nothing short of delightful. so whether you start the day with a boat cruise or decide to end it with a stroll around this waterfront wonder, be sure that you are coming back again for some twilight bliss and beauty.
7. The Resounding Vocals
South African vocalists have a stand out feature in their musical renditions-soul piercing; their powerful vocals ranging from acapella to instrumentals is absolutely captivating and downright audience-loving. Time has provided such vocal phenomenon like Brenda Fassie, Mariam Makeba, the Black Mambazos, Lira, Loyiso Bala, Chaka Chaka, Lucky Dube, Hugh Masekela, the list is endless. It will be absolutely worth it if you honour one of their concerts. Their vocal strength is unprecedented, same for their performances, full of life and daunting energy. Little wonder why international artistes collaborate with their choirs; the sensation is awesome.
8. The Cuisine
VAVAVOOM!!! I learnt that from Siba, a South African celebrity chef and media personality. Time to have a taste of the summer braai delicacy, and you won't really budge if you are adding kilos or perhaps just a water weight. SA has the typical irresistible delicacies that you've always dreamed of – African and healthy. With the amazing and renowned cape wineries, it's really not difficult to afford a classic wine to aid your digestion.
See Also: 15 Most Expensive Buildings Worth Millions Of Dollars
9. Welcome To Soweto
If you love the people and understand Mandela's vision for his people, then you must love Soweto. Certainly, there are places in South Africa that you will easily confuse with the tech-developed western world, Sowet, however,r is not a spitting exotic location but is more than the usual ghettos that you know, it has a history in the incessant and unrelenting fights for freedom during  the apartheid regime. While Cape Town is the home of sky scrapers, Soweto is the home of people who finally tasted the freedom to live, to breathe, to sleep with both eyes closed; people who understand the need for community, the value of their neighbors and the essence of persistence and perseverance; there's so much to learn from this life's school. Just because it's not typically conventional or modern does not mean you can't have fun or enjoy your visit or stay there, who says you can't go bungee jumping from the Soweto towers, have a meal at Lebo's Open Air restaurant, do a bicycle tour, or just go sight-seeing of the Mashumi Art Projects. Soweto is home of all black South Africans, would be nice to experience this place called home.
10. Daring Experiences
It is time to be beaten by the daring bug, don't panic, it doesn't hurt, it just unleashes the latent bravery in you. To make this dream come true then, a Bloukrans bungee jump in the Garden Route's Tsitsikamma (South Africa's Eden) is in order. Imagine jumping a 216 meters and hanging above the Bloukrans River, that's awesome, braving through that literally makes you less fearful than you were. For your sand-boarding, try the Eastern Cape Province; an exotic adventure into the cavern, try the The Cango caves, the luxurious interior leaves a lasting image in your head; you could also try out some aerobatics, hot air balloons or zip-lining. Nature as life, sure is beautiful, you only get to know that when you take that dare to reawaken your warrior spirit, South Africa offers you the privilege to conquer something. I told you it's a fearless nation, a trial will most certainly teach you to be the champ in the jungle.