Created in 2003, Glo has risen to become one of the leading network operators in Nigeria. It currently boasts of being the first in Africa to introduce a submarine optical fibre. While the network swanks of its call rates, it has equally been able to attract customers with its numerous data and night browsing plans as well as those looking for the Glo Unlimited Data. With other packages that range from as low as 25 Naira to even thousands of Naira for daily, multi-daily plans, weekly, monthly, night plans, weekend plans, and social bundles, the giant network brags as the "grandmaster of data."
With the above being stated, there's still a lot about the Glo unlimited data and night browsing plans you probably have never come across. For that reason, here's everything you need to know.
Does Glo Have Unlimited Data Plan?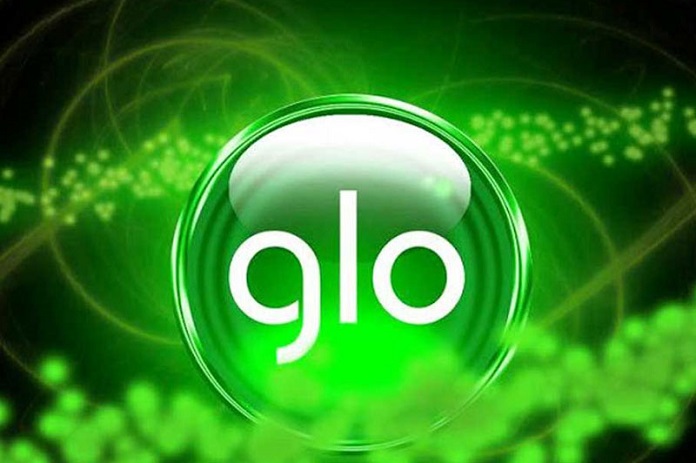 Although Glo as a network and Internet Service Provider has one of the most diverse data plans when compared to other networks. However, Glo network has at this moment not given an unlimited plan but has sure found a way to include different plans with unique codes to help consumers get access to different data plans.
The idea of an unlimited data plan has been touted by the network and many others, but for now, there is yet to be any network that is fully implementing the plan most especially for small data users.
The obvious next question would have been on what the best unlimited data plan on Glo network is but as stated, the network has no unlimited data plan.
Different Glo Browsing Plans, Prices, And Codes
Whether it is for a day, a week, monthly, or even more, Glo has different bundles that work in accordance to customers' preferences.
Daily And Multi Daily, And Weekly Plans
1. Glo 50 Naira Subscription
N50 can amount to 45Mb + an extra 5Mb (total of 50Mb). However, this bundle does not last more than 24 hours. On the other hand, new customers have the privilege to enjoy as much as 95Mb for N50 for the same amount.
2. Glo 100 Naira Data Plan
With 100 Naira, Glo offers a daily plan of 115Mb + 35Mb (total of 150Mb) that is valid for a day. Still at the same price of 100 Naira, the network makes provision through its Campus Data Booster, a 100Mb plan that lasts for 2 days.  To gain access to this, dial *777#
At the same price, however, new customers enjoy 240MB (205Mb +35MB) that last only a day.
3. Glo 200 Naira Data Plan
A 2-day plan costs N200 and offers a total of 350MB to old users. New users on the other hand get to enjoy up to 550MB. The network's Campus Booster offers 200MB for 200 Naira and it is valid for 4 days.
To get access to subscribing to any of the above, dial *777# and choose a preferred plan.
4. 500 Naira Data Plan
By dialling *127*61#, subscribers get the offer of 3GB for 500 Naira and last only a weekend. Also for the same price, the network offers a total of 1.35GB with 800MB during the day for 14 days and 550MB night plan that can last up to 2 days before it expires.
Again, new users have access to a total of 2.15GB. Dialling *777# gives right of entry to subscribe for this plan as well as other plans.
Glo Monthly Data Plans
For 30 days, 1,000 Naira gives access to 2GB worth of data when you dial either *127*53# or *777#.
The network's Campus Booster data plan guarantees for 1GB data for 1000 Naira that lasts up to 15 days.
With 2,000 Naira, either 4.5GB or 2GB can be subscribed for 30 days by dialing either *127*53# or *777#. Other plans include 2,500 Naira for 7.2GB by dialing *127*58# or *777#. This plan lasts for 30 days.
Of the long list of Glo data plans include the following:
8.8GB data for 3,000 Naira (*127*54# or *777#)
4,000 Naira for 12.5GB (*127*59#)
5,000 Naira for 15.6GB (*127*2#)
15.6GB data for 5000 (*127*2#)
12G  data for 5,000 (*127*7#)
12GB  data for 6,000 (*127*6#)
8,000 Naira Plan: This plan gives 25GB (*127*1#)
10,000 Naira Data Plan offers 32.5GB (*127*11#)
15,000 Naira Data plan presents  52.5GB (*127*12#)
18,000 Naira Data Plan offers 62.5GB (*127*13#)
With 20,000 Naira Data Bundle: Offers 78.8GB (*127*33#).
All these plans are valid for 30 days except for a 15,000 Naira plan that offers 12GB data that is valid for 3 months.
All You Should Know About Glo Night Browsing Plans
Glo night browsing plans can be accessed by all new and old Glo subscribers from as low as 25 Naira. However, the data only works from 12 am to 5 am before it expires. Like the other types of plans, subscribers have access to choosing the price of the bundle as well as how long they want their data to be valid for (in accordance with the offer).
If subscribed for a day, the data automatically expires after 5:00 am. If subscribing for more than a day, however, the plan will not work at day time but only at night as mentioned earlier.
What can I use the night plan for? The night plan can be used for a variety of things that include downloads, social media, streaming, and browsing.
The night subscription can be used on any device of your choice as long as it has a Glo internet connection and your data is still valid including Android, Windows device, IOS devices, or any other internet-enabled device.
List Of Glo Night Plans And How To Subscribe
1. 25 Naira Glo Night Plan
With 25 Naira, Glo offers 250MB that can last for a night from 12 am to 5 am.
2. 50 Naira Plan
The 50 Naira night data plan is valid for 1 day. With this amount, Glo presents 500MB.
3. 100 Naira Plan
1GB worth of data costs 100 Naira. Unlike the 25 Naira and 50 Naira plans, the 100 Naira plan is valid for 5 nights.
What Is The Code For Glo Night Browsing Plan?
Generally, the code to gain access to any type of Glo's data bundle is by dialling *777# and sending. Dialling this USSD automatically gives you options that include night plan.
When you choose the most preferred night browsing plan, it is either you choose the auto-renewal or one-off options. By choosing the 'auto-renewal', your night data plan will be renewed once the previous one is expired or exhausted. The 'one-off' option, on the other hand, allows you to subscribe at your convenience using the data bundle USSD code.
Can I Roll Over Unused Data From a Night Plan?
Generally, Glo has made it possible for unused data to be rolled over as far as it is not a bonus data and you purchase a data of the same category before the data expires. If your data expires and you are unable to renew it for a while, the data will expire and when that happens, one will not be able to roll over the data.
As stated, the data that cannot be rolled over is data that is given to you as a bonus or any data that is purchased outside of the current category. For example, if you purchase a particular data and after it expires you decide to purchase an entirely different data, the new plan will not roll over the former.
Glo Roaming Bundle And Its Benefits
Apart from its internet bundles, Glo also has roaming bundles for those who may wish to keep contact with family, friends, or business associates across the globe. The network offers two different packages for those who may be interested;  Glo Business Roaming and Prepaid Roaming
While the Glo Business Roaming provides for voice data as well as SMS and GPRS, Prepaid Roaming only allows for voice and SMS. Here are some interesting benefits of Glo roaming bundle:
Setup is very easy for Glo Business Roaming while it is automatic for Prepaid Roaming.
One can easily stay connected no matter the part of the world.
It can be used on a wide array of devices
Calls from all over the world are free although there is a fair usage cap of 60Mins.