One of the biggest challenges faced by any government is unemployment. It is a continuous battle, and different nations develop various job-creation schemes to ensure their citizens are gainfully employed. Being no exception, Ghana came up with the Nation Builders Corps (NaBCo), where anyone who applies gets the necessary tools to secure a job.
The Federal Government introduced the NaBCo scheme to provide jobs to over 100,000 unemployed graduates. The primary aim of the NaBCo scheme is to enhance and improve public service delivery in different industries, including health, technology, agriculture, education, and governance.
Graduates are trained, equipped with needed tools, and charged to carry out the following mandates: Heal Ghana, Feed Ghana, Educate Ghana, Digitize Ghana, Revenue Ghana, Civic Ghana, and Enterprise Ghana.
Individuals who wish to apply for NaBCo need to be informed about the recruitment process details, including the requirements and the people eligible to apply.
How to Apply for Nation Builders Corp (NaBCo) Recruitment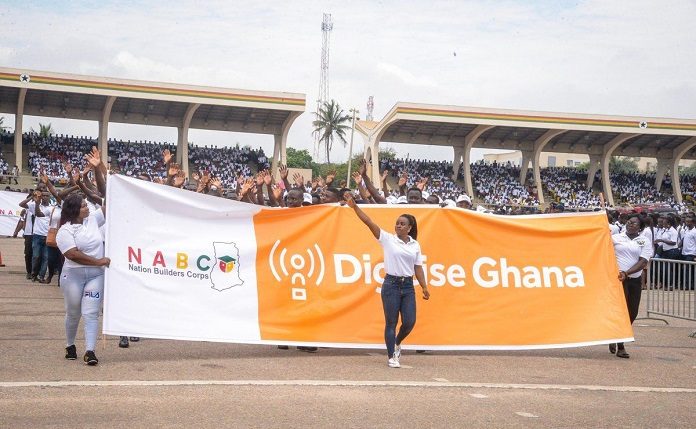 The recruitment process for the Nation Builders Corp (NaBCo) takes place online. Prospective corps members are advised to keep their ears open for information regarding the process' commencement. The Nation Builders Corp has seven factions and based on their qualifications; applicants can select the section they wish to apply to. The seven categories of NaBCo are:
Heal Ghana
Feed Ghana
Enterprise Ghana
Civic Ghana
Educate Ghana
Revenue Ghana
Digitize Ghana
To apply to NaBCo, you must have undergone Ghana's National Service Scheme (NSS) and obtained a certificate. The steps in applying for Nation Builders Corp (NaBCo) recruitment are:
Visit the URL apply.nabco.gov.gh to begin the application process.
Select the NaBCo category you wish to apply to
Enter the required information accurately and precisely.
Submit your application
What Happens Next After Completing Your Online Application?
Completing your online application is only step one of the entire recruitment process. There are other processes that applicants need to follow before they are entirely accepted into the scheme. Failure to complete any of the different procedures means your application will be deemed unsuccessful. The rest of the recruitment process follows the following sequence:
Verification
After applicants send in their online application, they will undergo a verification process that confirms that the information they provided is accurate. The verification process is done before the pre-selection of candidates. Pre-selection entails shortlisting candidates that will move on to the next stage of the recruitment process.
Interview
Pre-selected candidates are invited for an interview at the district office of the Nation Builders Corps (NaBCo). After being notified of their pre-selection, candidates should book an interview appointment.
They can do this by visiting www.apply.nabco.gov.gh and clicking on the 'Book Interview Appointment' button. It will allow them to select their interview date and time. The module applied will determine the date and time of their interview. The office address of the Nation Builders Corp is 2, Abafun Crescent, Accra, Ghana.
Training and Posting
Applicants who successfully pass the interview process are awarded contracts. All successful applicants will then proceed to a training program and receive postings as NaBCo trainees. Training typically lasts for three years, and trainees receive a monthly stipend of GHC 700.
Requirements For People Who Apply for Nation Builders (NaBCo) Ghana Recruitment
While the scheme was introduced to combat unemployment, it is not open to all and sundry. There are some basic requirements for an individual to apply for NaBCo. They include:
All applicants must reside in Ghana and be Ghanaian citizens.
Applicants must be between 18 – 35 years of age before they can apply.
Applicants must be graduates. It entails possessing a B.Sc./HND/OND degree from a reputable and accredited institution.
Applicants must have undergone the National Service Scheme (NSS) and obtained a certificate. If they have not, they must provide an exemption letter.
A valid means of identification is also required, e.g., a National ID card, driver's license, or international passport.
The ability to develop into a top-quality professional with all the necessary skills to excel at your job is also a requirement.
These are the basic requirements anyone who applies needs to stand any chance of being recruited to Ghana's NaBCo. There are some qualifications required for the different modules under the Nations Builders Corp (NaBCo). Having these qualifications ensure you stand a better chance of being recruited. Check out the module qualifications for each module below:
Educate Ghana – Open to all graduates that majored in computer science, education, engineering, science, and mathematics. It is due to the module's focus on Science, Technology, Engineering, and Math (STEM). Applicants with degrees in any of the above-listed majors stand a strong chance of being recruited.
Enterprise Ghana – Open to all graduates from tertiary institutions regardless of discipline.
Digitize Ghana – While all tertiary graduates can apply regardless of discipline, Information & Communication Technology (ICT) graduates are encouraged to apply. They stand a better chance of being selected.
Civic Ghana – Open to all tertiary graduates regardless of their discipline.
Revenue Ghana – Open to all tertiary graduates of any discipline
Feed Ghana – Graduates with certificates, diplomas, and degrees in agricultural disciplines and food science are generally encouraged to apply.
Heal Ghana – Open to all graduates that possess healthcare training. Graduates who are trained nurses, pharmacists, midwives, laboratory technicians, pharmacy technicians, etc., are generally encouraged to apply.
Information Needed To Complete Nation Builders Corp Application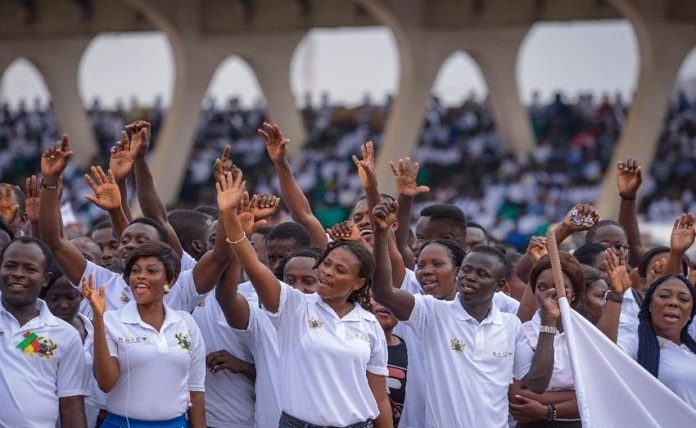 For applicants to complete their online application, they need to fill the application form. The application form will require applicants to provide personal information. Those who apply to NaBCo Ghana must provide accurate details, as the Corps will check during the verification process.
Candidates are advised to collate the documents needed for the application process ahead of time. It will ensure that there is no oversight and you complete your applications in a timely fashion.
For applicants unaware of the information needed to complete their application, check out the list below:
E-mail address
Scanned copy of highest degree/diploma qualification. Note that the scanned document has to be in PDF format
A softcopy of a passport size photograph
District of residence
National Service Scheme (NSS) PIN
Certificate number of degree/diploma (If it is available)
Ghana post GPS digital address of residence (Visit ghanapostgps.com to get this done)
Social Security and National Insurance Trust (SSNIT) number
E-zwich card number
In addition to the NSS Pin, applicants to the Heal Ghana module should note that they must have healthcare training and be professionally licensed
Applicant's license number/PIN is needed. They should provide any of the following valid means of identification as well:

Voters ID Card
International Passport
National ID Card
National Health Insurance Scheme (NHIS) Card
Timeframe For The Nation Builders Corp Registration and Recruitment Process
While there is no established timeframe for when the Nation Builders Corp's recruitment process occurs, an estimate is essential. It helps applicants plan better for the recruitment process and get all the required documents prepared ahead of time.
The online application/registration process is generally open for a month. Shortly after the registration closes, the district offices are available for applicants. Verification usually takes place within a maximum period of two weeks. Interviews for the different modules last for a month, after which placement orientation begins. The placement orientation takes an additional two weeks. The last step in the recruitment process is the commencement of placements.
Generally, those who apply should expect the recruitment process for NaBCo Ghana to span three months from the moment registration opens to all applicants to the moment placements commence, and all applicants become trainees.