Offering financial services and solutions to individuals, businesses, institutions, and corporations for over 158 years and counting, Standard Bank Group is undoubtedly one of the oldest financial institutions not just in South Africa but across the African continents as a whole. Just like every other business, Standard Bank has evolved over the years, from doing manual banking to taking its business online to meet modern-day opportunities that the advent of the internet and technology have afforded thousands of businesses around the world. One of the beautiful things about Standard Bank's online banking is that you can conveniently access your Internet Banking profile on your smartphone, tablet, laptop or desktop.
One of the many advantages of using Standard Bank's internet banking is that it affords you the chance to manage your accounts without stepping into the banking hall. What this means is that you change your payment limits, and manage your transactional accounts, loans and investments, from the comfort of your home or office. You can also pay your traffic fines, check your account balance, download and send bank statements, and buy airtime and even data from your profile.
Talking about checking account balances; so many people have asked questions about how they can check their Standard Bank account balance, especially those who are new to the system and those who for some sort of reason had issues along the way. If you fall into any of the two categories, this article will be quite helpful as it will be giving you not just the step-by-step guide on how to check your account balance, but it will also be showing three different ways to do so in case one way fails.
Different Ways To Check Your Standard Bank Account Balance
Standard Bank offers you different options to choose from when it comes to checking your account balance. Depending on your preference, you can decide to check your account balance by visiting the nearest ATM, via mobile App banking, using the USSD code, Internet Banking, or by visiting your nearest Standard Bank branch if you prefer that option.
Check Your Standard Bank Account Balance Via Mobile App
To check your account balance via the mobile app, all you have to do is to log into the App on your mobile phone, click on the icon that shows your account details and balance and you will see your account balance, it is as simple as that.
However note that to be able to check your account balance via this method, you have to first download the Standard Bank mobile app from Google or Apple play store and register your details.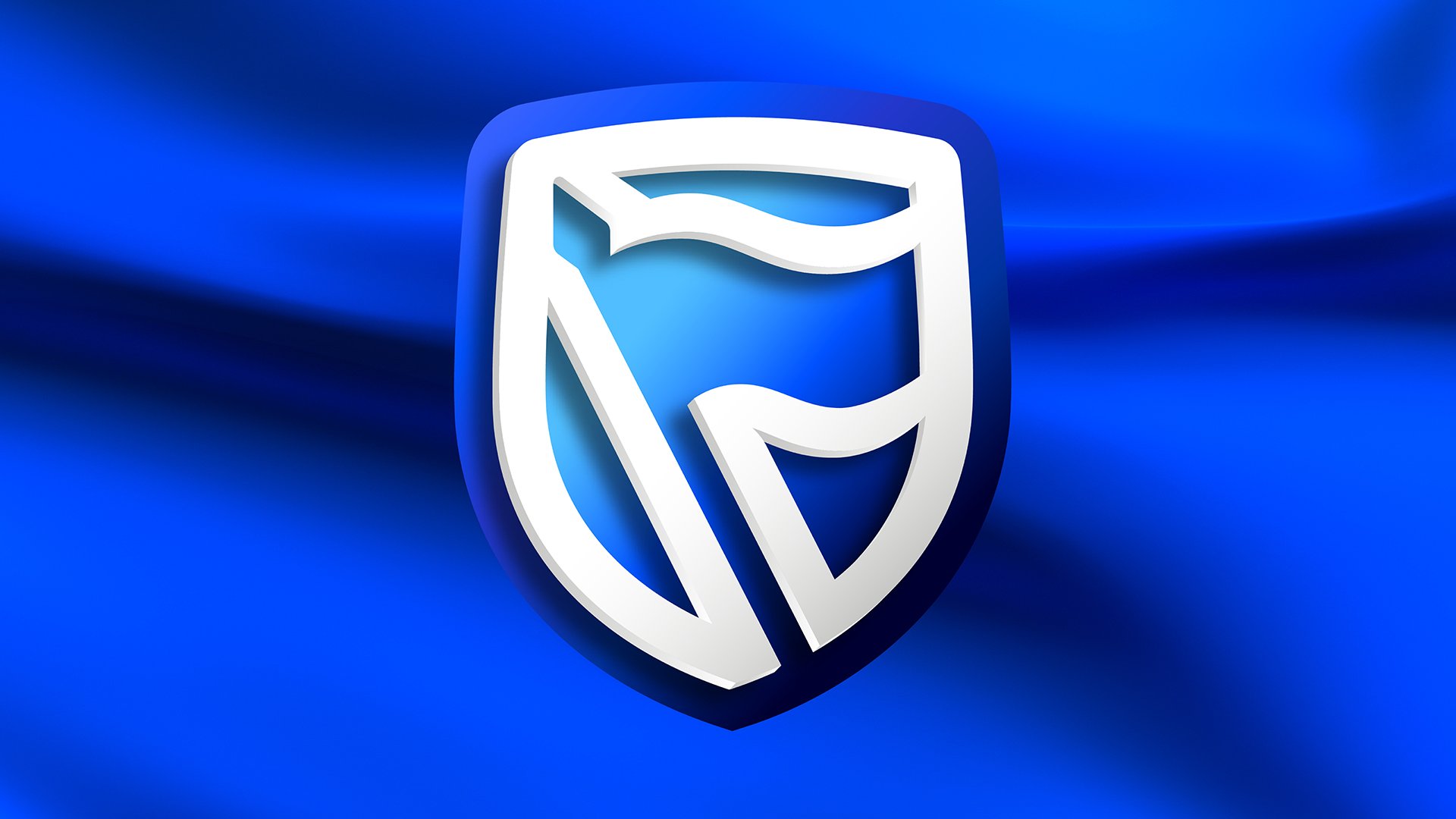 To Register For Your Mobile App Banking, Take the Following Steps:
Download the Standard Bank mobile app from Google or Apple play store
After you have downloaded the app, create your internet banking profile by clicking on the "Register" button. The app will ask where you are registering from. Click on either "Home or Work".
To continue with the registration,  the app will request your email address. Click the "Email address" field and enter your email address.
You will be asked to create a password that is both memorable and strong. Note that the password should not be one that you are already using on another account and it should be a combination of letters and numbers. Enter the password you have come up with into the "Password" and "Confirm password" fields, then click "Next".
The  App will verify your account by sending a One-Time Password (OTP) to the email address you supplied and showing you the "Profile Verification" screen. When the OTP arrives, enter it into the space provided.
Once you've successfully confirmed your account, you will be asked to choose how to sign in. Start this process by simply clicking on "Setup Sign-In".
When you have done this, you will be asked to create an App Code. This is the code you will need to enter whenever you start the app, to confirm your identity and protect you from unauthorised use of your phone. This App code has to be 5 digits long. Note that it's advisable not to use easily guessed numbers like your date of birth or numbers that you use elsewhere like your ATM PIN.
Once you've entered the code, you will be asked to confirm it. Enter it a second time.
The App will now show you the "Setup Complete" screen. With this notification, you have successfully set up your Banking App and can now use your sign-in details on the app and the online banking site. Then tap "OK" to exit.
Checking Your Standard Bank Account Balance Via Internet Banking
If you want to use the Standard Banking Internet Banking, simply take the following steps:
Step 1: Log in to your profile. When you have done this, you will see all your accounts linked with your online profile on the dashboard
Step 2: Click on the Account to view your balance. You can also view a summary of your account balances and the latest transactions made on the account.
Registering for Internet Banking
To be able to access your account balance via internet banking as described above, you must have created an online profile on the bank's website. If you haven't done so, the following steps will help you do that
Visit the bank's website on www.standardbank.com
Click on the sign in to your accounts' button at the top right-hand side of the website and click on Internet Banking
Select the "I don't use the banking app" option to create your sign-in details".
You will be requested to enter a valid address email (your "Digital ID") to receive a validation code and a suitable password. The password must be a minimum of 8 characters consisting of a number and a capital letter.
Once you have successfully inserted the email and password, click the "Register" button. A verification code will be sent to the email you supplied. When you received it, click on the submit button. If the verification code does not come within 15 minutes, click on the "Resend" button.
After you have clicked on the submit button, you will be redirected to your internet banking dashboard. To add your accounts to the dashboard, select "Register here" at the bottom of the page.
After this, you will need to complete the Profile Details, which are your own personal details. NB- if you have a joint account, each person will need to register individually.
Checking Your Standard Bank Account Balance Via USSD Code
To check your account balance using cell phone banking also known as USSD code, simply dial *120*2345# and then follow the prompts.
However, note that to enjoy this service, you will need to register for it by following the steps below:
Dial *120*2345#.
 Carefully read through the prompts displayed on your screen and select the option that directs you to continue the registration process.
You will also need to have the following handy to complete the registration process
Your South African ID number
Customer card and PIN
Checking Your Standard Bank Account Balance Using The ATM 
To do this all you need is your ATM card and your pin
Step 1: Visit the nearest Standard Bank AMT
Step 2: Slot in your card, enter your 4 digit number and click on enter
Step 3: Read through the options the machine brings up and click on the "Check account balance" option and it will display your account balance to you.
FAQs On Standard Bank Account Balance Check
How Do I Check my Standard Bank Balance on my Phone?
Answer: By simply dialling *120*2345# and following the prompts from your Standard Bank mobile sim.
2. Can I Check My Standard Bank Account Balance Without My Phone Number?
Answer: Yes/No. This is dependent on the platform you choose to use. If you choose to check your balance via ATM, for instance, you won't be needing a phone number, just your card and pin.
3. Can I Get My Standard Bank Account Balance Via Call?
Answer: NO