Sterling Bank is one of the more popular banks in Nigeria with more than 100 branches and 800 ATM terminals in the country. This bank operates its head office from Marina, Lagos, and boasts approximately 1 million users. A bank at this level is guaranteed to have customer service helplines as the number of branches it has is not enough to satisfy the needs of its many customers. As such, Sterling bank's customer service has been one of their selling points for a long time.
Moreover, Sterling Bank's tag line is "Your one-customer bank" and this is meant to indicate how much they value their customers. In line with this, Sterling Bank is believed to have top-notch customer service that also includes emails and phone numbers you can reach them on.
Sterling Bank's Top-notch Customer Service Is One Of Their Selling Points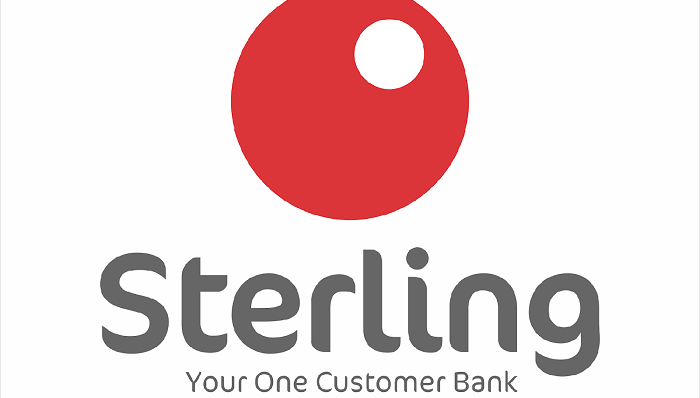 As a person interested in the service that Sterling Bank provides or who currently makes use of their service, you would be interested in knowing how well they handle customer complaints. Well, one of their customers speaking on this says "I appreciate your quick response to my complaints".
This is note-worthy feedback that shows how efficient Sterling Bank is when it comes to customer complaints and resolution. Not only will they solve the issues, but they would also respond on time.
How To Contact Sterling Bank Customer Service
The next question that is obviously on your mind is how to contact Sterling Bank customer service? There are a number of ways to do this. The first but maybe most difficult thing to do would be to walk into a physical branch and speak to the customer care agents in the bank.
However, if you do not have the time for this or you need to reach out to their customer service team after closing hours, you can try the following alternatives:
Phone calls
Sterling bank has provided a range of numbers that cater to specific needs that their customers are likely to have. The most common numbers of them all are:
070078375464
07008220000
014484481-5
01-8888822
All these numbers are direct lines to the customer service branch of Sterling Bank. These numbers can be called at any time during working days and you would be connected to a customer service agent. The downside of this is that the calls are not toll-free which means that you would have to pay for the duration of the call.
Email Address
If you have decided to place a call to Sterling Bank to resolve the issue that you are having but noticed that you do not have enough airtime or any airtime at all. Do not be discouraged, there is another way to reach Sterling Bank customer care and this is by email. This is a much cheaper way to reach them as all you need is an email address, functional internet, and good service. To contact Sterling Bank via email, you can send a mail to their email address which is, [email protected]. But note that the response may not be as fast as making a phone call,
Contact Page
If by some chance you struggle to contact Sterling Bank using any of the above means, or you do not have airtime to call them, you can also visit their website, which has been created solely for lodging complaints. On this website, you would be required to fill a form where you will have to select a complaint category from the following options:
Account Management
ALT Mall
Notifications
One Bank
OnePay
POS
The options lead to certain subcategories that are peculiar to each of them. After choosing a subcategory, you will have to put in details of your account such as your account number, phone number, email address, and in some cases your card details.
When all of this has been inputted, you will be provided with a large text box where you enter the details of the complaint that you have and then submit it.
Does Sterling Bank Respond to Queries Via Whatsapp?
In keeping to their word of being the one-customer bank, Sterling has taken their customer service efforts one step further by providing their customers with a means to reach out on WhatsApp. Yes, Sterling bank can be contacted on WhatsApp.
All you need to do is visit their website, click on the WhatsApp icon and you will be redirected to their WhatsApp page. Type any message and in less than a minute you will be instantly responded to.
If you do not have an account with Sterling Bank, you will be directed on how to open one via the chatbox. Just like you would do with the contact page, you do not need any money to use the WhatsApp platform, as long as you have access to the internet, you are good to go.
Another way to contact Sterling Bank via WhatsApp is to save the number: +234 906 000 6449, as a normal contact on your device. It is advisable that you save the number with a name that is easy to recollect. Once the number has been saved on your device, just start a conversation and you will get an instant response.
What Is The Best Time to Call Sterling Bank Customer Care?
As already mentioned, Sterling Bank's customer care numbers are available Monday to Friday. On any of these days, you can call at any time you wish and you will be redirected to a customer care rep who will be available to help with any problem that you might be facing. However, make sure that you have enough airtime on your phone before placing the call so that the call is not interrupted during the course of the call.
Sterling Bank Has An Active Twitter Account
It is not unusual for brands to have social media accounts and it is in fact the norm. Sterling Bank, as one of the more popular banks in Nigeria, has one of the biggest brands in the financial sector of the country and as such has social media accounts. To reach Sterling Bank on Twitter, you can use their Twitter handle which is @Sterling_Bankng. For Instagram, the handle is slightly different and it is @Sterlingbank. You can also find them on YouTube by searching for Sterling BankNG.
Another means of reaching out to Sterling Bank's customer service is by leaving comments on their play store page on the app store. All you need to do is search for the Sterling Bank app, leave a comment, and a customer care representative will speak to you. This is yet another cheap way to contact Sterling Bank as you do not spend any money when trying to reach them on any of their social media platforms.