Female genital mutilation involves cutting off the clitoris and external genitalia, then stitching the vagina. Largely practised in parts of Africa and the Middle East, this ritual is presumably done to lessen a woman's sexual urge. We have gathered some images from an event that took place in Kenya to give you an insight of the negative impacts of this horrific act often performed on young girls.
Note that the images you are about to view depict tearful frightened young girls that are queued up before the villagers in Kenya to go through female genital mutilation.
These are the Kenyan women ready to go through the nerve-racking ceremony.
Sharp objects such as broken glass, razor, and scissors are mostly used in cutting off the clitoris and labia.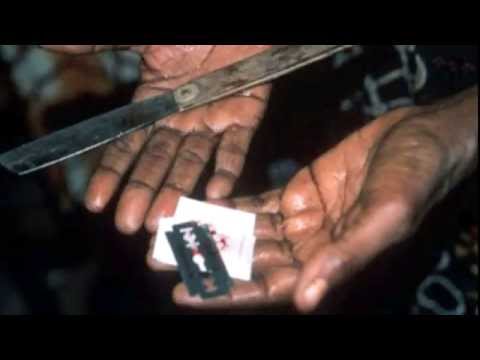 And it is usually performed when the girl reaches puberty.
See Also: 5 Weird Kenyan Cultural Practices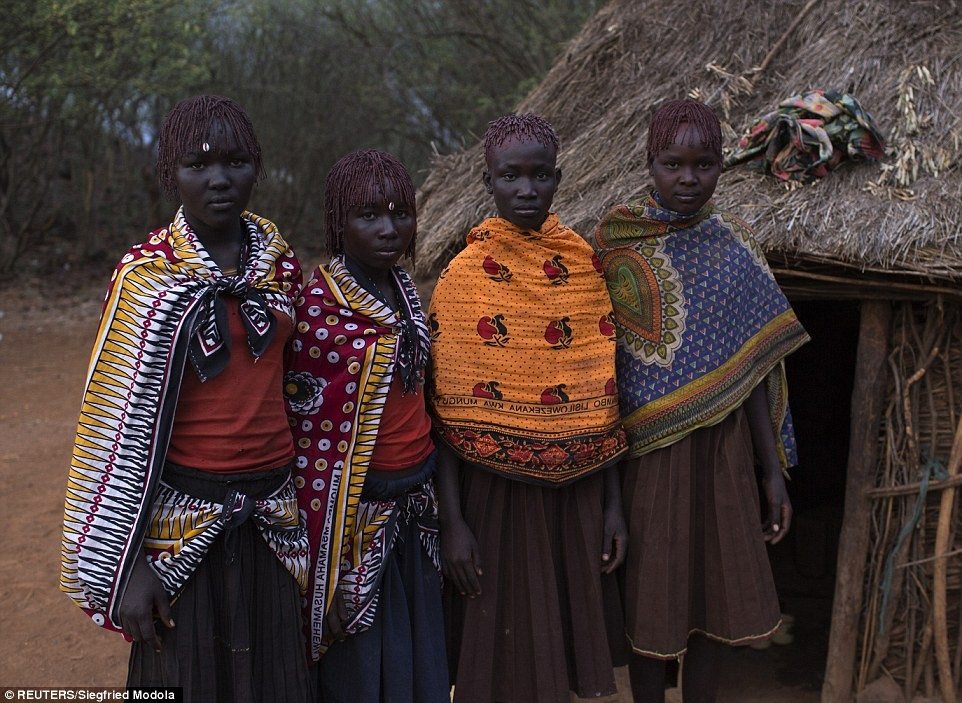 Some of the girls get excited at the thought of going through the scary ritual while a good number of them are plain sad.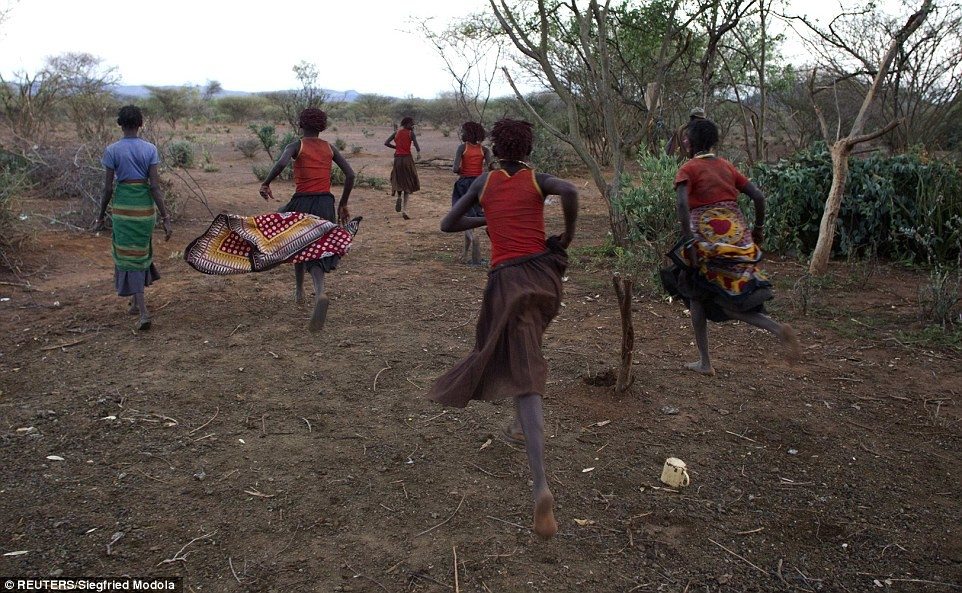 The horrific act is done by an elder or a senior person in the community. As a matter of fact, these older women play a key role in prolonging the custom.
As you may expect, the older women express their huge support by coming together to sing and dance, while the moody young girls wrapped in animal skin shawls spend the night huddled around a fire in a building covered with straw.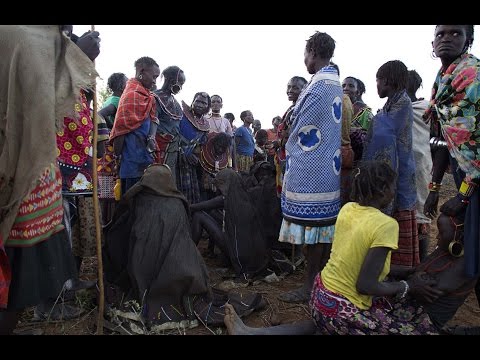 The girls are covered with white paint and they squat over a stone after circumcision, with their parents standing very close to them gazing with proud eyes.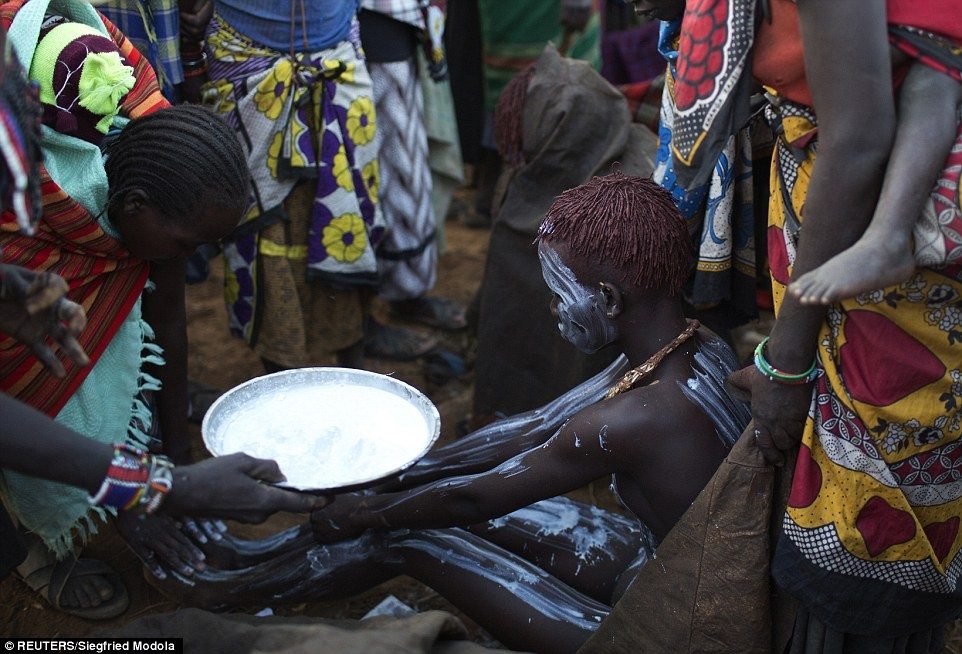 According to the U.N.'s Children's Fund, UNICEF, over 125 million women have been cut in the 29 countries in Africa and the Middle East where circumcision is practised.
To UNICEF, female circumcision is "a violation of the human rights of girls and women". This led to their great move towards the eradication of the unpleasant practice.
The atrocious practice can be intensely painful and can also come out horrendously wrong, thus leading to haemorrhage, shock and complications in childbirth.
It can also lead to infertility, infection and other health risks. Most of the women who perform this ritual on girls know the implications, but they feel the gain exceeds them. More unbelievably, more than a quarter of Kenyan women had gone through this very ordeal.
Despite being banned three years ago and making the harsh practice illegal in most African countries, women in many countries particularly some tribes in Kenya still face this ordeal. This is because of the high regard such tribes attach to traditions.
One may ask why this ritual is even performed in the first place and the reason is not far-fetched. Those who do it see the female circumcision ceremony as an event that marks the transition of little girls from childhood to womanhood.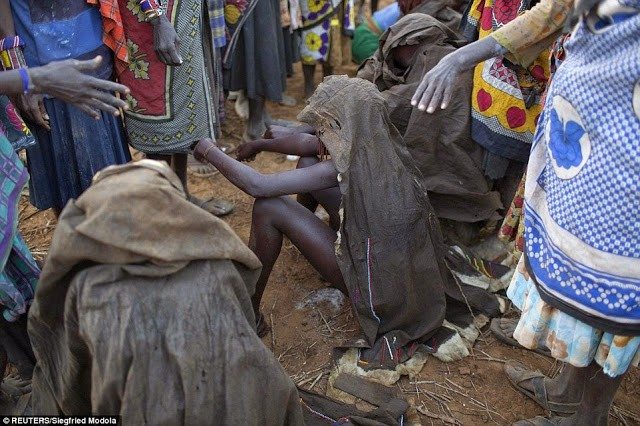 Hence, it is commonly done to indicate that they have reached the stage of getting married like every other woman. According to the mother of one of the girls, the pains they undergo give them strength to prove to the whole community that they can endure a lot.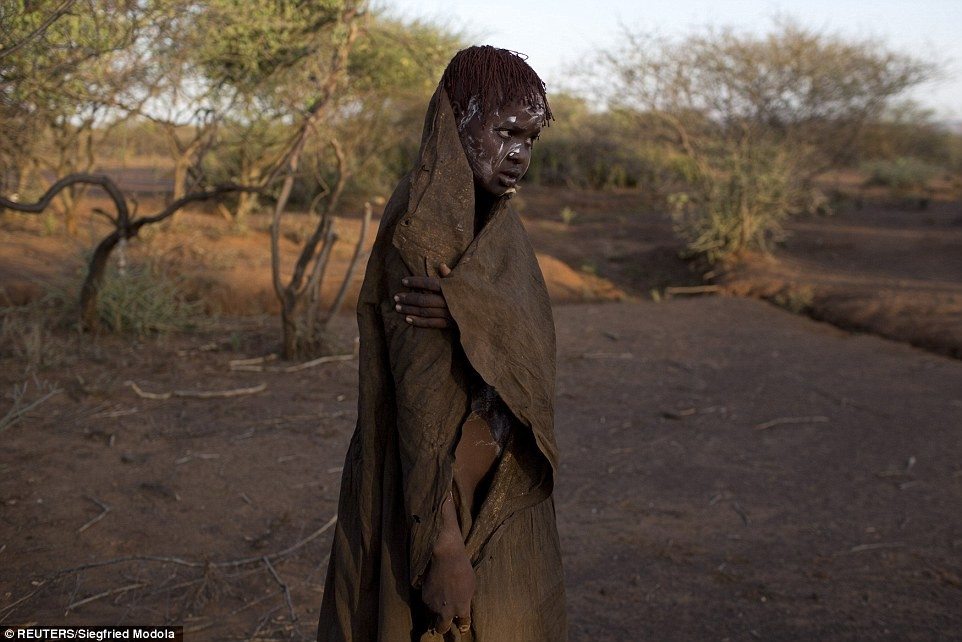 See Also: 5 Creepy Ethiopian Cultural Practices
Can Female Circumcision Be Totally Eradicated in Africa?
Female circumcision has obviously reached its closing circle although many think it might never have a real ending due to the so many challenges that have been facing its total eradication. As earlier mentioned, there are now strict laws in most Africa countries to end this practice including Kenyan law that provides for life imprisonment when a young girl dies because of this ill practice.
Having seen the terrible pain these girls go through, we feel that more should be done on educating these women to ensure that this trend stops entirely.
See Also: 5 Bizarre Ugandan Cultural Practices
When more and more women get informed of the disadvantages and unpleasant effect of this tradition, this will make them have a re-think and probably make them dump the old-age practice that is still ongoing in some remote parts of Kenya. Please share on social media.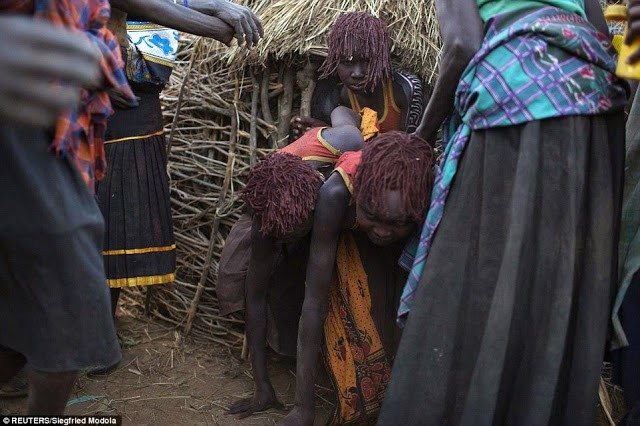 Note: The images above depicting the circumcision of teenage girls from the Pokot tribe, in Baringo County, were captured by Reuters photographer, Siegfried Modola.