Joseph Yobo is a household name in  Nigerian Football. He is a Nigerian professional footballer who played as a defender (centre back). He was the captain of the Nigerian national team until his international football retirement in June 2014. Many of us know some prominent facts about him. But I believe you'll love to know a lot more about him. There are other lesser known things about this football star that are revealed in this article. Read on…
Joseph Yobo Biography, Facts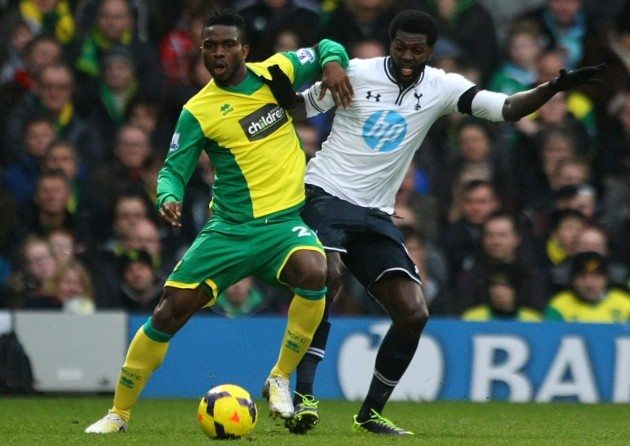 Joseph Philip Yobo was born on  6 September 1980. He was born in Koni, Rivers state, Nigeria. Yobo started off his football career in the year 1996. He was just 16 at the time, and the first club he played for was Michellin-Harcourt. In 1997, he joined the Standard Liége Club and this marked the kick off of his professional senior football career. He made his first-team appearance in the year 2000 and Marseille bought him in 2001.
Shortly after this, Marseille gave him up on loan, signing him to play for Tenerife where he spent only nine months. The player returned to Marseille before he was loaned to play for Everton. Luckily for him, he became a steady player of Everton in 2003 after his signing with the club was made permanent. The Nigerian player, of course, bolstered up the team and became the first African to be given the post of a captain in the club. While Joseph Yobo had scored success in the club which he played till 2010, he has also seen some downfalls. In 2009, he scored an own-goal in Everton's 2-0 loss to Liverpool. This one mistake was almost nothing compared to the strength he brought to the team he represented.
But it appeared Everton manager wasn't having any of it as Joseph was consistently benched before he was finally loaned out yet again in 2010 to Fenerbahce. While at the club, the star scored a goal after playing in 30 official matches. The loan-contract between Everton and Fenerbahce was renewed at a cost of seven hundred thousand Euros and Yobo had another one year deal with the club worth 2.35 million Euros.
The contract was also renewed in 2012, but on permanent terms, ending his 10-year stay in Everton.
Similarly, the former Super Eagles captain had many highs in his new club but their deal ended amicably before the 2014-2015 season. In 2014, the club bestowed him with a plaque of appreciation and the same year, he was loaned to Norwich City to play.
Apart from playing in foreign leagues, Yobo played internationally as a member of Nigerian senior team in 2002 FIFA World Cup as well as Africa's Cup of Nations the same year. He was a member of the Nigeria National Team (Super Eagles) from the year 2001 to 2014. During this period, he made 101 FIFA international appearances, and in all, he scored a total of 7 goals. The part he played in the Nigerian National Team qualified him as the record appearance holder for the Super Eagles.
He sustained a hamstring injury in a match against Benin which prevented him from participating in the Mexico friendly match. He stayed out for about 5 months before he resumed play. It was rumoured then that he went to Prophet T.B Joshua for prayers and healing. Following Nigeria's loss to France in the round of 16 at the 2014 FIFA World Cup, however, Joseph Yobo announced his international retirement.
Another fact about the football star is that he loves when others below him enjoy his wealth. He established the Joseph Yobo Charity Foundation to help underprivileged children in Nigeria in 2007. As of 18 July 2007, he has handed out over 300 scholarship awards ranging from primary to university level. Yobo has also started a football academy in the Ogoni region of Nigeria.
Joseph Yobo Net Worth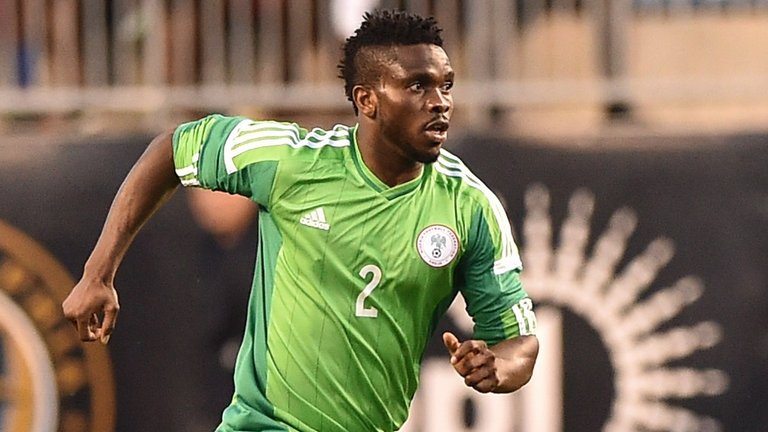 Yobo is worth more than N8 billion.  As at 2014, his salary was a whopping €800 000. He also has stakes in banks and top oil companies.
About His Family, Wife, Kids
Joseph Yobo has an eye for good things. He married an ex-Beauty Queen – the 2008 Most Beautiful Girl in Nigeria. Yobo met Adaeze Igwe (MBGN 2008) in 2009 in an event. That was when Yobo came to Nigeria to spend a short part of the summer holiday. But on meeting Adaeze, they fell deeply in love and he had to spend the whole holiday in Nigeria.
Joseph and Adaeze got married just a few months after meeting each other for the first time. Adaeze confessed they never knew anything about each other before then. Speculations have it that it was because Adaeze became pregnant that made them to quickly decide for marriage. The wedding was held on the midnight of 31st December 2009, in Jos, and was not a classy one. However, Yobo defended himself, stating that it was the only time they could have had it for some family reasons.  They are blessed with two handsome cute sons and a daughter.
See Joseph Yobo's Assets – Cars, House
Like we said earlier, Joseph Yobo has some good taste. This could also be seen in the kind of cars he uses. He owns a customized Ferrari 458 spider which cost between $275,000 and $320,000. But that's not all he has got in his car collection. His fleet of luxurious cars includes Mercedez Benz G63 Wagon, Range Rover Sport, Mercedez Benz ML AMG, Audi Q7, Bentley Continental GT, and Porsche Panamera, S Turbo.
As for where he calls home, Joseph Yobo has lived in different countries including Turkey and the UK but nobody is sure of the number of houses he may have in those countries. In 2013, the landlord of the house he occupied in the UK shared a picture depicting the poor state of an apartment he rented to the footballer.
But of course, the player has got quite a lot in his real estate portfolio including a mansion in Lekki, VGC, and in Abuja. He also owns a duplex in London and a nightclub known as Extreme Reloaded which he bought N80 million.