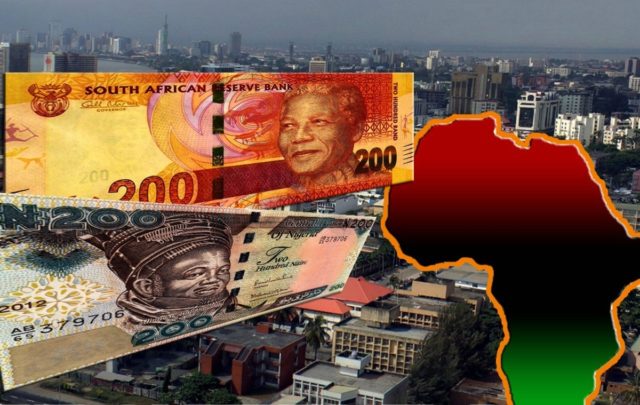 The African continent has always been referred to as "The Sleeping Giant." Such a terminology usually points at the great potentials Africa has. It is well endowed with resources of all kinds. This applies to natural as well as human resources. In the recent past, African economies have been flourishing with the following countries making up the list of the top 10 largest economies in Africa.
Largest Economies In Africa
10. Ethiopia
GDP – $72.37 billion
Per Capita – $706.76
About three decades ago, the whole world came to the aid of Ethiopia. The country was going through a dreadful famine. Three decades down the lane, Ethiopia is emerging as one of the top economies in the region. With a GDP of $51 billion dollars, Ethiopia holds the 10th slot. Its economy mainly depends on agriculture. It is the second largest producer of maize in the continent. Coffee and horticulture (flowers) have been doing quite well recently.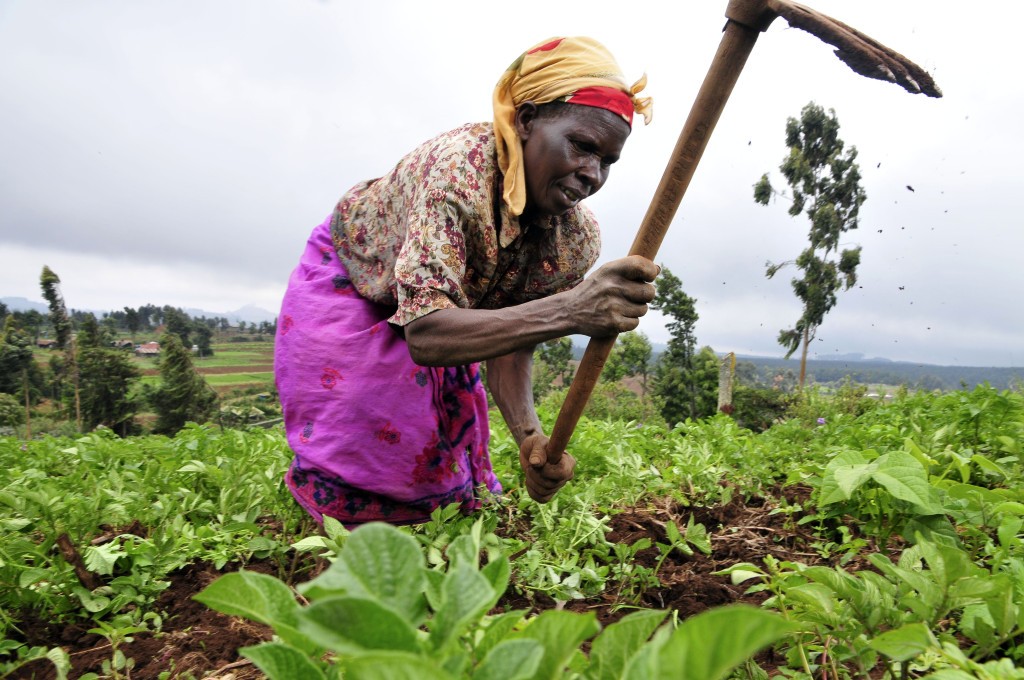 9. Kenya
GDP- $70.53 billion
Per Capita – $1,455.36
Kenya has an estimated GDP of over $70 billion dollars. The main economy of the country is the service sector, while agriculture is the second largest contributor to the country's gross domestic product. In 2005 about 24 percent of GDP was as a result of agriculture, it also accounted for 18% of wage employment and 50% of revenue generated from exports. Apart from the two afore-mentioned sectors, tourism has also grown to become Kenya's major source of foreign exchange.
8. Sudan
GDP – $95.58 billion
Per Capita – $2,415.04
Until mid-2008, Sudan was infamous for civil wars. This greatly devastated the country. However, after 2008 the country's economy sprang back to action. As of 2018, the Eastern Africa country had a GDP of $64 billion. Its main economic activities are agriculture, gold and petroleum mining. It is the 3rd largest producer of sesame in the world. Other products include cotton, coffee, cottonseed, wheat, sugarcane, tobacco, peanuts and many more.
7. Libya
GDP – $34.7 billion
Per Capita – $5,602.55
Libya has an estimated GDP of $34.7 billion. The main income source of the country is petroleum mining. It has among the largest oil reserves in the entire world. Better world oil prices have certainly favoured the desert country in the recent past. Libya also has some substantial deposits of steel ore.
Interestingly it is one of the country's' that have the highest per capita income in this list. This could be attributed to her small population size
Also see: 10 African Minerals of Highest Economic Value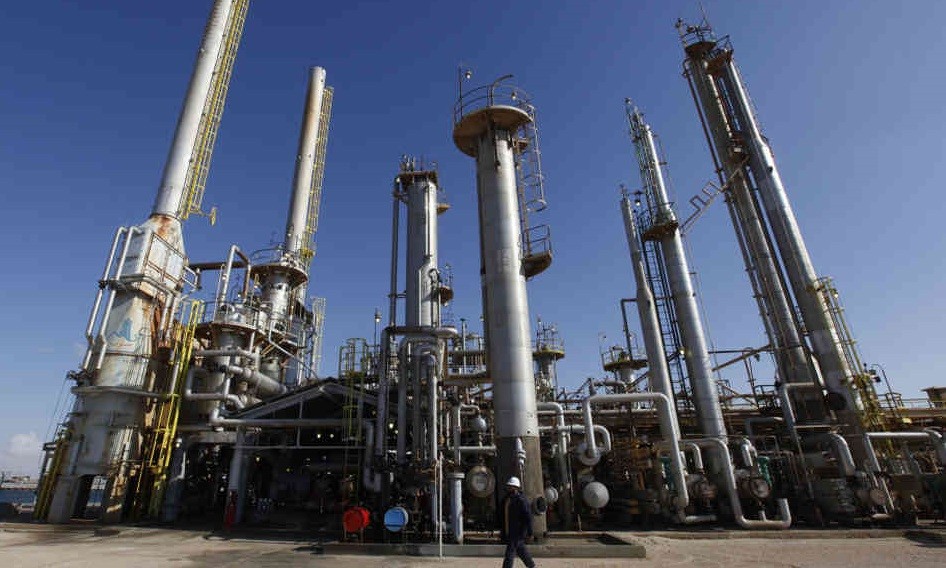 6. Morocco
GDP – $101.4 billion
Per Capita – $2,832.43
The Kingdom of Morocco has for many decades featured among the top economies in the continent. This has largely been attributed to good policies and stable political structures. The country has experienced an obvious increase in its GDP which has increased to $101.4 billion according to a recent report. The main economic activities in the country include fishing, agriculture, and mining. Morocco is among the top producers of cannabis. It also has a good reserve of lead, phosphates, and silver.
5. Angola
GDP – $102.643 billion
Per Capita – $7,300
A few years back, Angola was always in the news for civil wars and political unrest. However, it seems like the 25-year war has finally ceded to peace. The once war-torn country overtook the Kingdom of Morocco to become the fifth largest economy in Africa. Its GDP is valued at $102.643 billion. Its main economic activities are mining of diamonds and petroleum oil and gas.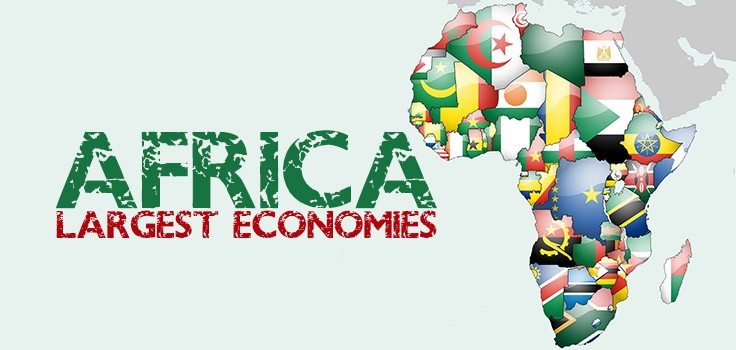 4. Algeria
GDP – $219.453 billion
Per Capita – $14, 717
Algeria has always been a regional rival to Egypt. The GDP of the North African country is estimated to be $219 billion. The main economic activities driving the country comprise of agriculture, fishing and mining. The country is well gifted with quite a number of valuable minerals. They include iron, copper, zinc, mercury, lignite, calamine, antimony and phosphate. Algeria was able to make the 6th position, based on her Per Capita income which is $7, 095; a step upward from her GDP position.
3. Egypt
GDP – $330.779 billion
Per Capita – $11,800
Egypt famously known as "the jewel of the Nile" was convincingly placed at the third position. Its average GDP annually is estimated at $330.779 billion dollars. For many sceptics, this came as a major surprise taking into account the political unrest in recent years. In fact, many expected the economy to take a dip. Egypt relies heavily on its mineral resources such as copper, natural gas, aluminium, steel and iron ore. It also has a thriving horticultural, and tourism industry. Her Per Capita which is $11,800 is not too bad, occupying the 5th position; just two steps down.
Read: 10 Common Reasons Why New Startup Businesses Fail
2. South Africa
GDP –  $312.798 billion
Per Capita – $13200
South Africa which has always been revered as the top economy in Africa was again beaten to second place by Nigeria in 2018. The southern Africa state had its GDP valued at approximately $312 billion dollars. In the recent past, South Africa's economy has been struggling. This has especially been witnessed in the mining industries where reserves for precious minerals such as gold, platinum, palladium, and diamond have been dwindling.
South Africa found itself at #3 position in terms of per capita. With a per capita of $13,200. South Africa is still, in essence, the richest African country.
1. Nigeria
GDP – $594.257 billion
Per Capita – $6,003
Nigeria has always been referred to as the giant of Africa, both in terms of economy and population. Since 2014, Nigeria has been topping the list of richest African countries in terms of Gross Domestic Product (GDP). The country had overtaken South Africa which had for many decades had an iron grip at the helm. The GDP of Nigeria is currently valued at $594.257 billion. This is majorly attributed to its vast reserves of oil and gas.
Unfortunately, the exploding population of Nigeria has rendered the citizens and inhabitants at large poor in the midst of plenty. Even with all the wealth and first position on the list of biggest economies, Nigeria slips down to #16 with a GDP Per Capita as poor as $6,003.
Table Summarizing Top  10 African Countries with the Largest Economy
| | | | |
| --- | --- | --- | --- |
| S/N | Country | GDP in Billion Dollars($) | Per Capita($) |
| 1. | Nigeria | 594.257 | 6,003 |
| | South Africa | 312.798 | 13200 |
| | Egypt | 330.779 | 11,800 |
| | Algeria | 219.453 | 14, 717 |
| | Angola | 102.643 | 7,300 |
| | Morrocco | 101.4 | 2,832 |
| | Libya | 34.7 | 5,602 |
| | Sudan | 95.58 | 2,415 |
| | Kenya | 70.53 | 1, 455 |