The banking industry is not "a one size fit all" industry. Each territory has it's own intricacies that can either make or mar the active players depending on how they engage. Moreover, the saying "It is not how far but how well" aptly describes the Nigerian situation as new generation banks appear to be taking center stage in the scheme of things in today's Nigeria.
The Nigerian banking sector is one of the most remarkable ones, especially in Africa. As technology continues to emerge, some of these banks have risen beyond the echelon of the country to take center stage not only in Africa but in the world. One of the reasons they have been able to achieve this feat is due to the consolidation policy outlined by the Central Bank of Nigeria which helped to strengthen these banks. Presently, there are 22 commercial banks in Nigeria. Eight of these banks have international authorization, eleven have national authorization and three have regional authorization.
In the 2020 yearly ranking report of the world's 500 strongest and most valuable banking brands, five Nigerians banks made it to the list which was achieved after researching more than 1,500 brands. These banks continue to model and showcase Africa and Nigeria to the world.
Moreover, when it comes to corporate social responsibility and significant contribution in their immediate society, these financial institutions have risen up to the challenge. This list focuses on the largest of the commercial banks in Nigeria exploring their assets, branches in Nigeria, and all over the world, customers, and things that make them stand out.
1. Guaranty Trust Bank
GTBank has been referred to by many as a new generation bank or the young people's bank. As a young working person in Nigeria, it is almost considered 'uncool' not owning a Gtbank account. The bank was founded in 1990 and has made its way to the top of the banking industry in Nigeria with several strategic moves that might have to do with their customer service, advertisement, and involvement in several industries including Fashion, food, education, and entertainment. The bank's total assets which were estimated at NGN3.16 trillion in 2016 has presently risen to $11.77 trillion.
It is considered one of the largest financial institutions in West Africa covering areas like Kenya, Liberia, Cote d'Ivoire, Gambia, Uganda, Nigeria, Tanzania, Rwanda, Ghana, and the United Kingdom. With well over 1000 employees, they have 231 branches, 76 Cash centers/e-branches and over 1200 ATM points spread all over Nigeria. In the 2019 Euromoney Awards for Excellence held in London, Gtbank was adjudged the best bank in Nigeria for the 9th time and also the best bank in Africa.
2. First Bank of Nigeria
As its name implies, First Bank is currently the oldest financial institution in Nigeria. It was established in 1894 and continues to stay relevant and a strong contender in the Nigerian banking sector to date.
With their impressive financial records, it is the biggest bank in Nigeria in terms of gross earnings and total deposits. It also has the largest retail client base in Nigeria and operates from more than 790 business locations spread across Africa, the United Kingdom, with representative offices in Johannesburg, Abu Dhabi, and Beijing.
First Bank can make boast of a customer base of over 10 million and a staff of over 7, 500. Their total asset has been estimated at NGN4.51 trillion. The bank has been named "Most Valuable Bank Brand in Nigeria" 6 times in a row (2011 – 2016) by the Financial Times group's "The Banker Magazine. From 2011 to 2018, it was named the "Best Retail Bank in Nigeria" by the Asian Banker International Excellence in Retail Financial Services Awards and the Best Bank in Nigeria by Global Finance for fifteen years.
3. United Bank for Africa
This leading pan- African bank is one of the best and most resilient banking groups in Africa. The bank which was founded in 1949 has operations in 20 African countries and offices in London, New York, and Paris. The bank has remained at the forefront of technology innovation in the African banking space. With the pioneering of the interconnection of its then 428 African branches in 2006, it became the largest online real-time branch network in Africa. This enabled UBA customers to withdraw or deposit in any of their branches regardless of where their account is domiciled.
In 2018, they launched the first artificial intelligence Virtual Banking Robot in the African market. UBA have received several recognitions over the years including the "African Bank of the Year 2019 by 'The Banker Magazine. Best Digital Bank in Nigeria, "Best Digital Transformation Initiative, Application or Programme" all in 2019. The bank has over 20,000 direct staff and support staff across the globe.
4. Zenith Bank
Zenith Bank is a large commercial bank providing services mostly in Nigeria and Anglophone West Africa. It was founded in May 1990 and experienced an early spurt of growth not long after it was founded. It was one of the foremost banks to invest in information technology and online banking which caused its profile to rise in the early 2000s. They soon began to announce net profits comparable to some older and bigger banks. Their total assets which were estimated at NGN4.7 million in 2016 has increased to NGN5.89 trillion in 2019.
In 2020, they have been named the 'Best Bank in Nigeria' by Global Finance Magazine, 'Most Valuable Banking Brand in Nigeria' by The Banker, London, and 'Bank of the Year by Independent Newspaper, Nigeria'. The bank operates in 500 branches in Nigeria and over 6,000 employees serving more than 2 million customers.
5. Access Bank
Access Bank was founded in 1989 and is currently one of the 5 largest banks in Nigeria especially in terms of its assets, deposits, loans, customers, and branch network. The bank has subsidiaries in 8 Sub-Saharan African countries and the United Kingdom. It also has well over 28,000 workers on its payroll.
In April 2019, Access Bank Merged with Diamond Bank which skyrocketed its position to become the largest bank in Africa. The bank has been on a steady rise for several years now. As of December 2015, the bank had an asset base of NGN2,412 trillion. By 2019, the total assets have been estimated at NGN7 trillion. Access used to have subsidiaries in eight Sub-Saharan African countries and the UK. It currently has about 403 branches across Nigeria.
6. Union Bank of Nigeria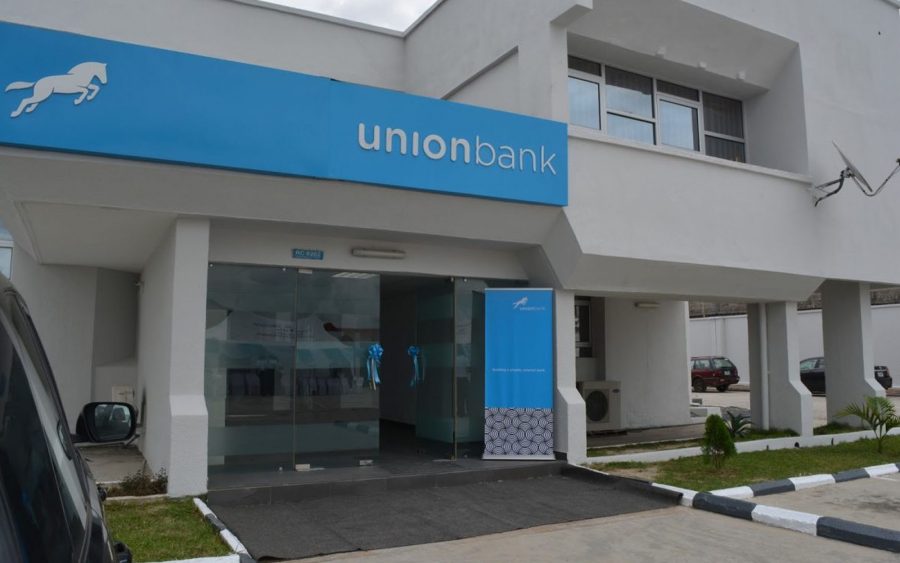 Union Bank is one of the longest operating banks in Nigeria. It was founded in 1917. It was rated the 14th largest bank in Africa in 2009. With a vast network of interconnected branches spread all over Nigeria and two wholly-owned bank subsidiaries in the United Kingdom and Nigeria, the bank's total asset was estimated at NGN1,381 billion as of Match 2018. The bank has about a hundred branches with over 2700 employees catering to over 3.2 million customers.
7. Fidelity Bank Nigeria
This financial institution was founded in 1988 and has grown from a marginal player to a respectable banking institution. It's the acquisition of FSB International Bank Plc in 2005 further strengthened the bank. In 2011, Fidelity Bank was named the 7th most capitalized bank in Nigeria and 25th in African. In 2017, KPMG ranked it 4th best bank in the Nigerian retail market. As of 2017, the bank had a total of NGN1.4 trillion and currently serves over 5 million customers. The bank has over 200 branches and its staff strength is estimated at 2500.
8. First City Monument Bank
FCMB was founded in April 1982 by Oloye Subomi Balogun. It was the first bank to be established in Nigeria without foreign or government support. It currently boasts of a staff strength close to four thousand who serve about 5.1 million customers and total assets of NGN1.7 trillion as of December 2019. Also, the customers of FCMB has the option of banking in over 206 branches.
9. Ecobank Nigeria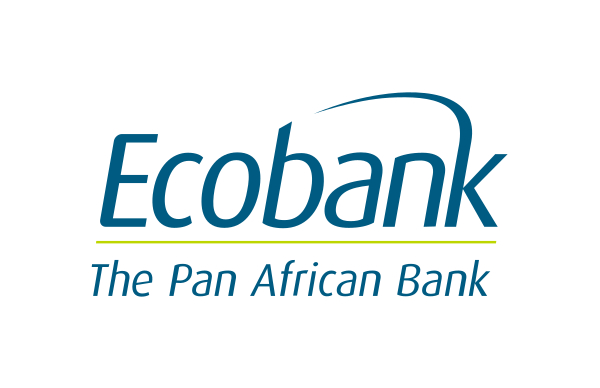 The bank is a member of Ecobank Group, a leading independent pan-African bank. It was founded in 1988 and is one of the largest banks in Nigeria today. In 2011 it acquired Oceanic Bank which further expanded the bank and customer base. With a network of over 1,300 branches and staff strength of over 10,000 people, their total asset was estimated at NGN1.32 trillion in December 2011. The bank has branches in 36  countries in the globe especially sub-Saharan countries.
Speaking of customer strength, Eco Bank has a customer base of 13.7 million with 9.6 million located in Nigeria.
10. Polaris Bank Limited
The financial institution was founded in September 2018 after taking over Skye Bank whose operating license was revoked due to the shareholder's inability to recapitalize the bank after intervention in 2016. With branches in Gambia, Sierra Leone, Liberia, Equatorial Guinea, Angola, and the Republic of Guinea, Polaris Bank Limited maintains an interlinked branch network of over 350 branches all over Nigeria.
11. Stanbic IBTC Holdings
Stanbic IBTC has subsidiaries in pension, stock brokerage, investment advisory, trustee businesses, and of course banking. It is part of the Standard Bank Group which is the largest banking group in Africa in terms of assets and earnings operation. It was founded in 1989 and has grown to a staff strength of well over 3,000 people. The bank has won several accolades and is known for having a wide range of ATM machines in almost every part of Nigeria. Its total asset was NGN1.42 trillion in 2017.
12. Keystone Bank Limited
With a branch network of over 150 spread all over Nigeria, Keystone Bank has definitely done well for a bank established in 2011. As of December 2012, they had a total asset of NGN307.5 billion.
13. Sterling Bank
Sterling Bank was founded in 1960 and has since provided services for small businesses and individuals. As of December 2018, they had a branch network numbered 179 spread all over Nigeria and total assets valued at over NGN1 trillion.
14. Standard Chartered Bank
After a long bout of investing in several banks since 1965,  Standard Chartered Bank re-entered Nigeria in 1999. It presently offers a wide range of services with 22 branches spread across Lagos, Abuja, and Port Harcourt, a staff strength of over 900 and well over 100,000 clients.
15. Heritage Banking Company Limited
This financial institution is one of the most recent players to enter the Nigerian Banking sector. Heritage Bank was founded in 2012 and presently has over 4000 staff, operating from 127 branches and also 202 automated banking centers, it's total asset was valued at NGN483.4 billion as of December 2015.
16. Citibank
With subsidiaries all over the world, Citibank has been able to break into the Nigerian market since 1984. They currently have branches in Abuja, Kano, Port Harcourt, Delta, Abia, and Lagos.
17. Wema Bank
This is the longest surviving indigenous bank in Nigeria. The bank went through a strategic repositioning exercise in 2009 which has seen its profile and finances rise considerably. They presently operate from over 149 branches across Nigeria with over 1300 staff members. As of 2016, their total asset was valued at NGN421 billion.
18. Unity Bank plc
In 2006, 9 financial institutions with expertise in retail, investment, and corporate banking came together to form Unity Bank. They presently operate from close to 300 branches across all the states in Nigeria with well over 2000 employees. As of 2012, their total assets were valued at NGN:396 billion.
19. Sun Trust Bank Nigeria Limited
Founded in 2009 by Muhammad Jibrin Barde, Sun Trust presently has branches in Lagos, Abuja, Port-Harcourt, and Uyo. Ironically, 90 percent of their customers transact business on their digital platforms. As of December 2017, it's total assets were valued at NGN26.56 billion.
20. Providus Bank Limited
Providus Bank Limited began its operation in June 2016 and as of November 2018, it served clients in Lagos and Abuja. Their major aim is to serve high net worth individuals, small and medium-sized enterprises, large corporations, and government agencies.
21. Titan Trust Bank Limited
Titan Trust Bank was established in December 2018 and got its National banking license in April 2019. This is no small feat as this is the first National Banking license that the Central Bank of Nigeria has granted in the last 10 years. The bank came into existence to take advantage of identified gaps and address unmet needs in the banking sector.
22. Globus Bank limited
Globus Bank was incorporated as a limited liability company in March 2019. With their workforce of seasoned professionals, they are focused on revolutionizing the financial services industry by leveraging on people and technology to deliver exceptional services. They presently work from their head office at Victoria Island, Lagos State.