Mampintsha (July 18, 1982) was a South African recording artist, producer, and entertainer who died at 40 in 2022. While he lived, the versatile singer built a robust career by being well-versed in nearly all the phases of music-making and production. 
The singer, who was active for nearly two decades before his demise, started out as a member of a band, cultivated a solo career, and eventually built a huge fan base of followers that effectively made him a social media star also. He has worked with many other artists and has won awards for his work. However, apart from being known for his incredible work as a musician, he is also infamous for the controversial relationship he has with his wife, Babes Wodumo, who is also a South African music artist.
Biography and Profile Summary Of Mampintsha 
Full Name: Mandla Maphumulo
Stage Name: Mampintsha
Date of Birth: July 18, 1982
Age: 40 Years Old
Zodiac Sign: Cancer
Place of Birth: Umlazi in KwaZulu-Natal
Nationality: South African
Ethnicity: Zulu
Religion: Christianity
Parents: Thembinkosi Maphumulo (father)
Sexual Orientation: Straight
Spouse: Babes Wadumo
Children: 1
Mampintsha's Height in Inches: 5 ft 10
Height in Centimetres: 178 cm
Mampintsha's Weight: 70kg
Occupation: Singer, Record Producer
Net Worth: $400 Thousand
Died:  December 24, 2022
Cause of Death: Stroke
Mampintsha Hails From KwaZulu-Natal
Mampintsha, whose real name is actually Mandla Maphumulo, hails from the popular KwaZulu Natal Province of South Africa. The singer was born in Umlazi, a township in KwaZulu-Natal, which is considered to be the fourth largest township in the whole of South Africa. It was also in Umlazu that he grew up.
Very little is known about the family of the entertainer. However, we do know that his mother is called Zama Gumede. But, not much is known about his father. Also, not much is known about his siblings. We, however, know that the musician lost a brother in 2021 and mourned the sad development on social media.
Details about his early days growing up also remain quite vague. It is not clear where he had his education and if he had any early influences. The major information available about Mampintsha is about his music career and how he has grown over the years.
He Began His Music Career 21 Years Ago With Big Nuz
Mampintsha began his journey into the South African music industry in 2002 when he got together with two friends; Danger, whose real name is Mzi Tshomela, and R. Mashesha, whose real name is Sbusiso Khoma. Together, the three friends formed a group called 'Big Nuz'. Interestingly, the three friends all grew up in Umlazi and were so fond of their town. In fact, their group name Big Nuz was gotten from the prefix in the license plates of vehicles registered to the Umlazi township.
After forming their group, Mampintsha and his friends began to look for ways to break out and announce themselves to the South African public. They decided to relocate to Johannesburg, South Africa's biggest city where they tried to sign a record deal but failed. They then moved to Durban, a coastal city in eastern South Africa's KwaZulu-Natal province. The young men were charged up with dreams of becoming superstars and they were determined to make things work for them.
Their First Record Deal Was With Gallo Records 
The group was disappointed at first because their attempts to get themselves a recording contract was initially unsuccessful. However, sometime later in 2004, Big Nuz finally managed to land a record deal with Gallo Records. At this time, Mampintsha was about 22 years old.
After signing the deal with Gallo Records, Mampintsha got to work with his Big Nuz group members and they soon released their first album titled Zozo in 2006. They collaborated with Kid Mokoena, a South African artist who was signed to Why Not Entertainment at the time. However, despite their efforts to make Zozo a huge commercial success, the album did not perform well.
Afrotainment Gave Big Nuz Their Biggest Platform
After failing to make headway with Gallo Records, Mampintsha and the other Big Nuz members decided to move to another record label. This time, they got to sign a record deal with Afrotainment, one of South Africa's biggest record labels owned by the hugely successful South African DJ and record producer DJ Tira.
After signing with Afrotainment, Big Nuz got to work again, and in 2008, they released their second album titled 2nd Round Knockout. Mampintsha was 26 years old at the time. The album was very successful, selling off about 20,000 copies and making the group very popular around South Africa. The album also won the Metro FM Best Kwaito Award, establishing the group as a force to reckon with.
The body of work was also nominated for the 2008 Channel O Awards and their song, "Uyoysholo Wena" was nominated for Song of The Year at the 2008 South African Music Awards. They even got to perform at the inauguration of South African president Jacob Zuma in 2009 and also at age 2009 South African Music Awards. It was clear that Big Nuz was gaining serious grounds.
Breaking The Boundaries With Four More Albums
Banking on the success of their album 2nd Round Knockout, Mampintsha and his Big Nuz group members went back to the studio and in 2010, they released their third album titled Undisputed. To make the album, they collaborated with DJ Tira and DJ Fisherman. The album Undisputed also found a lot of success. It was so successful that it won the award for the Album of the Year at the South African Music Awards.
Apart from that, one of the hit songs from the album, "Umlilo" won the Song of the Year at the same awards ceremony. At this point, Big Nuz had become one of the most trending music groups in South Africa and had won so many fans who were diehard followers of their creative works.
In 2011, one year after they released Undisputed, Big Nuz released another album titled Pound for Pound. The album was also very successful. It even went platinum in sales, having sold more than 40,000 units. The album also won the Best Kwaito Album Award at the South African Music Awards. Mampintsha and his group members were ecstatic, having become a force to reckon with in the music industry.
Two years later in 2013, Big Nuz released their fifth album. They titled it Made in Africa. By this time, Mampintsha was about 31 years old and waxing stronger. The album Made In Africa was also very successful. It went platinum, also selling more than 40,000 units, and won the Best Kwaito Album Award at the South African Music Awards.
In 2015, Big Nuz released their sixth and final album titled For The Fans. The album, just like the other Big Nuz albums, also found a lot of success. By this time, they had cemented themselves as one of the most successful groups in South Africa.
How The Death Of A Group Member Brought 'Big Nuz' To An End
At the height of their success, Big Nuz was struck with a huge tragedy. One of the group members, R. Mashesha, passed away unexpectedly and this plunged the industry into a huge shock. Fans were left distraught as everyone saw the tragedy shocking. The news of his death spread like wildfire and became a topic of discussion for some time on South African social media.
The sad development was later confirmed on Twitter by DJ Tira. According to him, R. Mashesha was admitted to the hospital over an ailment and was operated upon. However, there were complications with the operation and this led to the death of the musician. DJ Tira also explained that R. Mashesha was in the hospital for two days before he sadly passed away. The confirmation caused more grief among fans.
However, even though the public was sad about the death of R. Mashesha, those who were hit the hardest were the other Big Nuz group members, Mampintsha and Danger whose real name is Mzi Tshomela. When R. Mashesha died, the two surviving friends decided to disband the group and go their separate to start solo careers.
Interestingly, the group's final album, For The Fans was released on the same day that R. Mashesha died. The album had already been scheduled for release on that day and so the event went ahead despite the singer's death. However, the remaining members of the group dedicated the album to R. Mashesha. Also, the album was very successful and won the Best Kwaito album and Best Duo or Group of the year. When this happened, the group members dedicated all the awards to his memory.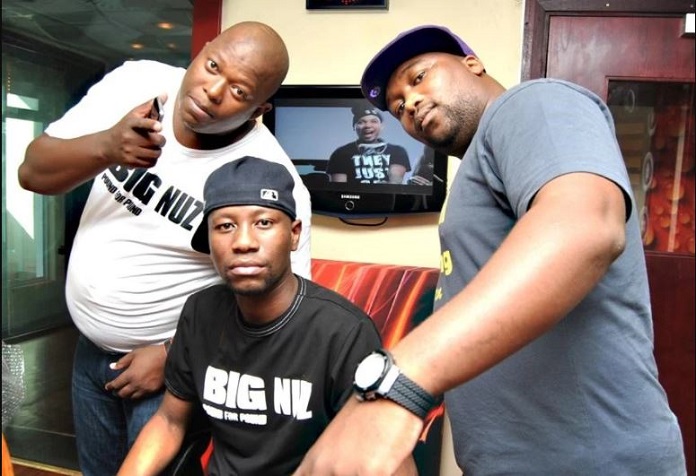 Mampintsha's Solo Career Began When He Was 33
After R. Mashesha died in 2015, Big Nuz disbanded that same year and Mampintsha decided to start a solo career. He was about 33 years old at the time. He established his own record label called the West Ink record label. However, he did not immediately put out music. Instead, he began to look for artists to sign to his label and groom.
Mampintsha soon began signing several South African artists to his label, many of whom were from the KwaZulu-Natal province. He became quite a big force as a record label owner in his own right. However, his biggest signing is Babes Wodumo, a South African artist who would become a huge star under the guidance of Mampintsha.
Babes Wodumo signed with West Ink label in 2015 and that same year, she became big and found immense fame after she released her breakthrough hit single "Wololo" featuring Mampintsha. The song was a massive hit and later featured on her debut studio album Gqom Queen Vol. 1. She has since gone on to release other amazing works, winning major awards and bagging nominations.
Babes Wodumo's immense success has proven that Mampintsha is indeed a force to reckon with when it comes to managing a record label and artist management. He still runs the West Ink label successfully.
Mampintsha Released His First Solo Album At Age 38
Apart from managing artists and handling his record label and working with the artists signed to it, Mampintsha also continued to make his own music. In 2018, when he was about 36 years old, he released an EP titled The Gentle Don EP. The EP made waves around South Africa as fans had missed Mampintsha making his own music apart from managing others.
However, he did not release his debut solo album until he was about 38 years old in 2020. He titled the album Bhut'Madlisa, and the project had 13 tracks on it. When he released the album, Mampintsha said that ever since the Big Nuz group disbanded, he had always wanted to continue making music and drop an album. Still, he had to concentrate on managing other artists first. He explained that he was, however, happy to have finally released his album and that fans should expect more.
The 13-track album featured several South African superstars, including DJ Tira, Babes Wodumo, DJ Fisherman, and Sir Bubzin. The album did well, raking a lot of streaming numbers on online streaming platforms.
List Of Mampintsha's Albums
In the course of his career, Mampintsha has released a total of 7 albums. Six of those albums were released with the Big Nuz group, and one was released as a solo artist. He has also released an EP.
As a group member of Big Nuz, he made the following albums.
Zozo released in 2006
2nd Round Knockout was released in 2008
Undisputed was released in 2010
Pound for Pound was released in 2011
Made in Africa was released in 2013
For The Fans was released in 2015
The group's second album, 2nd Round Knockout is generally considered to be their most successful album.
As a solo artist
EP – The Gentle Don EP was released in 2018
Solo Album – Bhut'Madlisa was released in 2020
Mampintsha's Most Popular Songs
Together with Big Nuz, Mampintsha created some of the most popular songs at different points in South Africa. Some of these hits include:
Umlilo
Uyoysholo Wena
Osisi Bendawo
Incwadi Yothando
Do You Still Remember
Emahlanyeni
Tsege Tsege
Ingelosi
Mampintsha's Controversial Relationship With Babes Wodumo

It is interesting to know that Mampintsha's relationship with Babes Wodumo is not just a professional one but also a romantic one. Apart from being her record label boss, Mampintsha is also Babes Wonumo's lover. At first, when she joined the West Ink label, Babes Wodumo was just Mampintsha's signee, but things soon changed as both musicians fell for each other.
It is not clear when Mampintsha and Babes Wodumo began to date. However, rumors about their dating began to spread soon after the release of her hit single "Wololo". The lovers did not waste time confirming that they were in love, and this excited fans. Many people believed that being in love with Babes Wodumo would make Mampintsha even more determined to use every resource at his disposal to turn her into a huge star.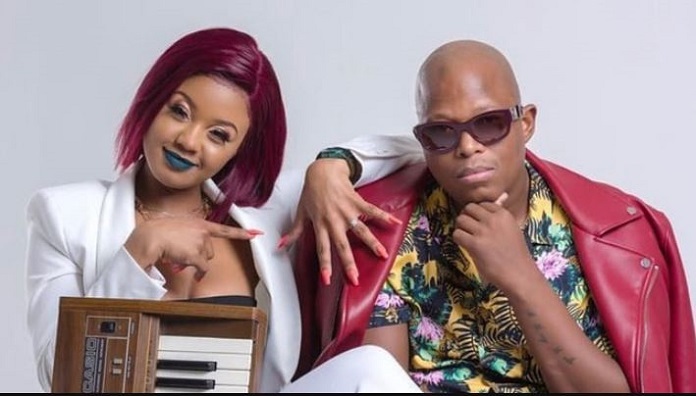 Trouble In Paradise
At first, everything seemed to be going very well for the couple but things soon took a sour turn when rumors began to emerge that Mampintsha was abusive towards Babes Wodumo and was even physically torturing her. It was alleged that he was very controlling and wanted to be in charge of everything Babes Wodumo did with her life. According to the rumors, this explains why Babes Wodumo was always featuring Mampintsha in her songs even if he was not a perfect fit for the track. In fact, he was credited as a featured artist on every track on her 2016 debut album.
In 2019, things took a dramatic turn when a video emerged showing a man who resembled Mampintsha slapping Babes Wodumo. The video went viral enraging many South Africans and the police soon confirmed they were investigating the matter. Babes Wodimo eventually opened a case of assault against Mampintsha and the man appeared in court the next day before being released on R2,000 bail. The musician later apologized for his actions and released a lengthy statement on his Instagram account on March 16, 2019, claiming he was "beyond shameful and disappointed" in himself.
Mampintsha Became A Husband At Age 38
Despite their differences, Mampintsha and Babes Wodumo got back together and renewed their romance even though many South Africans felt Babes should leave the man and find someone else. Their love waxed strong with time and they decided to tie the knot as husband and wife.
Mampintsha proposed in 2020 and on Sunday, April 25, 2021, the couple tied the knot as husband and wife in a traditional ceremony. Mampintsha was 38 years old at the time and was just three months away from his 39th birthday. Their traditional wedding caused quite some buzz online as photos from the event went viral online and were shared by friends and family who attended the wedding.
The Couple Has A Son
In June 2021, two months after their wedding, the couple welcomed their first child, a son. They nicknamed the boy Spontshi. Following his birth, the couple announced his birth on social media, causing some stir as they did during their wedding.