Suppose you are a customer of Old Mutual Limited, the very popular pan-African investment, savings, insurance, and banking group. In that case, you need to know about Old Mutual Rewards, one of the programs instituted by the company. Old Mutual Rewards is a financial rewards program that aims to reward people for saving, taking control of their finances, and working towards their financial goals. The program enables registered members to earn points for participating in certain activities. This means that with Old Mutual Rewards, people get rewarded with points for completing financial assessments and carrying out other financial tasks online and then use those points to spend on things they like.
Old Mutual initiated the Old Mutual Rewards program because the company believes that when good financial behavior is rewarded, it goes a long way to improve a nation's savings culture and thus, in the long run, empower the citizens to be more financially stable. Also, the company initiated the program to help all South Africans to start making smart financial decisions that will change their lives for the better. The program is designed to promote good behaviors regarding how people spend money and how much they value it.
How You Can Register For Old Mutual Rewards
It is very simple to join the Old Mutual Rewards program and start earning points. All you need to do is register for the program and you could be well on the way to making some fortune for yourself. To register, you have to follow the following steps:
Visit the Old Mutual Rewards website by clicking this link
Create an account by providing your details, including your ID number, date of birth, country code, and cell phone number
Accept the terms and conditions and proceed
Your registration will be confirmed and you will be sent a username.
Create your password.
And that is that. Very easy. Once you've gotten your username and you've set your password, you can start earning points.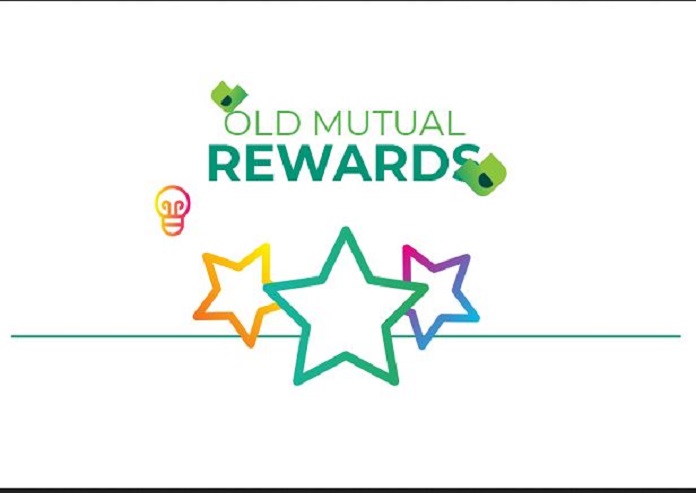 The Program Is Not Only For 'Old Mutual' Members
Take note that even though you have to register for the Old Mutual Rewards program to take part in its rewards, you do not have to be an Old Mutual member to enjoy the benefits. Old Mutual Rewards is the property of Old Mutual, a premium African financial services group with millions of customers around Africa. However, even if you are not a customer of the Old Mutual group, you can still take part in the Old Mutual Rewards program.
This is because the program has been made very open to the general public. One of the main goals of the rewards program is to ensure that the majority of people in South Africa are able to become more capable of taking care of the financial aspects of their lives. But, making the rewards program only available for Old Mutual members will limit its reach and defeat the purpose of making sure everyone gets financially mature. This is why the program has been made open to everyone.
So, even if you are not an Old Mutual customer, you can take part in this rewards program. Just register for it and you are good to go.
All The Ways You Can Earn Points On Old Mutual Rewards 
After registering for the reward program, the next step would be to start earning points. It is these points that would then be used to buy things you like. There are different ways you can earn points. Remember that to earn points, you must be logged in to your Old Mutual Rewards account.
Let's discuss the ways to earn points below:
Earn By Learning More About Money and Your Own Finances
The rewards programs awards you points when you take steps to learn more about money and boost your understanding of your finances. Generally, you can do this by:
Watching videos on the Old Mutual Rewards website. The more videos you watch, the more you earn points.
You can also read articles written to widen your understanding of money and earn points in the process.
Complete quizzes designed to enlighten you on financial matters
You can also earn by using the Old Mutual financial calculators
Earn Points By Becoming Money Smart
You can earn points by making conscious efforts to become money smart. This is the main objective of the program and you earn points when you do this. Becoming money-smart involves doing the following:
Subjecting yourself to certain assessments on the site. There are several assessments you can undergo and earn points in the process to measure your financial savvy.
Draw up a budget and follow it. This shows you are money-conscious and smart.
Set and achieve goals like setting a target to save a particular amount of money and actually reaching that target.
Earn By Buying Old Mutual Financial Products
You can also earn points by buying and owning some Old Mutual financial products. When you pay for premiums and installments, you get rewarded. You also get rewarded for setting saving targets and investing.
Take note that Old Mutual determines your tier level by taking a look at the number of product categories that you have to your name.
Refer Friends
We all have friends and you can earn points on the Old Mutual Rewards program by referring them to the program and getting them to sign up using your link. Once they do that, your points will accumulate.
The referral program on Old Mutual Rewards is there to make sure that as many as possible are made to know about it and take part in it.
Make Appoints With An Adviser
You can also earn points by booking a session with a financial adviser and actually keeping to that appointment. This shows you are willing to solve your financial problems and become more aware of your financial reality.
A Breakdown of the Points Table
For a clearer understanding, below is a breakdown of how you accumulate points or what activity earns you the most points.
20 points for using financial tools and calculators
20 points for completing financial assessments
50 points for completing surveys
50 points for completing MoneyVersity courses
100 points for requesting a credit report
200 points for referring a friend
250 points for speaking to an adviser
How Much Are The Points Worth?
You may be wondering what the points you earn on the Old Mutual Rewards are really worth. For the record, 10 points equal R1. So if, for instance, you have raked in about 100 points from all your work on Old Mutual Rewards, you would have earned about R10. The best way to make a lot of money is to rake in so many points by engaging in all activities available.
The Different Ways You Can Spend Your Old Mutual Rewards
There are different ways you can spend the points that you make on Old Mutual Rewards. The following are the ways you can spend your points:
You can spend your points by paying for purchases at a rewards partner store available across the country
You can spend your points by contributing or reinvesting towards qualifying Old Mutual products that you own
You can spend your points by buying vouchers to use at a rewards partner
You can also spend your points by entering into certain competitions
You can spend your points to purchase airtime, data, or SMS bundles
You can also spend your points by donating to a charity you care about.