Stevie Wonder's net worth is estimated at $200 million. He is a multiple award-winning American singer, songwriter, and instrumentalist. 
Stevie Wonder has built a career that most musicians can only dream of. The American singer, songwriter, and instrumentalist made his debut at the age of 11 and by 13, topped the Billboard hot 100 charts.
The aptly-named Wonder continued this marvelous run all throughout his career, dropping multiple successful albums and evergreen singles. Wonder also sold millions of records and is one of the most successful musicians ever. So, just how much did he accumulate from his illustrious music career? What is Stevie Wonder's net worth on the whole? All your questions are answered below.
Steve Wonder's Background
Stevland Hardaway Morris (formerly Judkins) was born on the 13th of May 1950 in Saginaw, Michigan. His father's name is Calvin Judkins while his mother's name is Lula Mae Hardaway. The singer also has a total of five siblings namely Calvin Hardaway (older brother), Larry Judkins Hardaway (younger brother), Milton Hardaway (older half-brother), Timothy Hardaway (younger half-brother) and Renee Hardaway (younger half-sister).
Wonder was born prematurely and lost his sight after he was given excess oxygen in the incubator. The young boy, however, did not allow his disability to hinder him as he started singing in the church choir at the age of four. He subsequently mastered several instruments and performed at local shindigs. Wonder got his breakthrough in 1961 when he was spotted by an R&B musician named Ronnie. Ronnie introduced the talented young lad to the bosses at Motown and they gave him a record deal.
How Music Contributed To Stevie Wonder's Net Worth
Stevie Wonder released his first two albums, The Jazz Soul of Little Stevie and Tribute to Uncle Ray, in 1962. Both albums mainly featured covers of Ray Charles songs and recorded minimal success. The resilient Wonder subsequently struck gold with the release of his third album, Recorded Live: The 12-Year-Old Genius, in 1963. T
he album spurned a single which topped the billboard hot 100 charts and this made the 13-year-old Wonder the youngest ever artist to top the charts. Since this 1963 success, Stevie Wonder has gone on to drop more than 20 albums including My Cherie Amour (1969), Invasions (1973), Hotter Than July (1980), and Songs in the Key of Life (1976).
The Detroit native has sold over 100 million records and has toured various parts of the world. Wonder has also performed at numerous music festivals including the Bonnaroo Music Festival, Glastonbury as well as North Sea Jazz Festival. The blind crooner has also performed at several public events including the 2002 Winter Paralympics, the 2006 Superbowl, and the 2011 Special Olympics.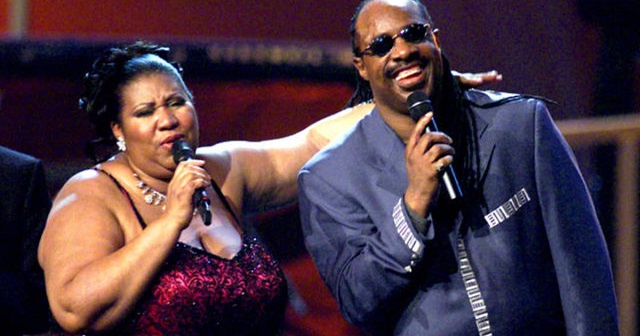 The effervescent Wonder has composed songs for the soundtracks of several movies including the 1984 film, Woman in Red. One of his singles for the film, I Just Called to Say I Love You, topped the charts in several countries. It also won the Academy Award for best original song. Stevie Wonder has thus far made in excess of $100 million from his music career.
What Is Stevie Wonder's Net Worth Now?
Stevie Wonder's net worth is put at $200 million and a large portion of this stems from his music career. The Detroit native has received numerous accolades in his lifetime. They include the Gershwin Prize from the Library of Congress (February 2009), National Order of Arts and Letters from the Republic of France (March 2010), Presidential Medal of Freedom (2014), and Kennedy Center Honours (1999).
Wonder has also received over 70 Grammy nominations out of which he has won not less than 25. They include album of the year on three occasions namely, 1973, 1974 and 1976, and the Grammy lifetime achievement award in 1996. Stevie Wonder has consistently used his time, resources and talent to support causes close to his heart.
The singer took part in the evergreen song, We are the World, for the purpose of African famine relief. He also participated in That's What Friends Are For, a charity song in support of AIDS prevention and research. Wonder also donated all the proceeds from his single, Shelter in the Rain, to the Hurricane Katrina relief effort.
Additionally, the singer/songwriter has supported numerous charity organisations over the years. They include United Negro College Fund, YWCA, Witness, The Brian Trust, Stand Up To Cancer, Special Olympics, Race to Erase MS, National Domestic Violence Hotline, Music for Relief, Hearts of Gold, Habitat for Humanity, GRAMMY Foundation, Elton John Aids Foundation, and The Andrea Agassi Foundation.
Sources of Steve Wonder's Net Worth
Stevie Wonder has a net worth of $200 million dollars.
Stevie Wonder was signed to Motown Records at the age of 11, and Motown drew up a five-year contract in which royalties would be placed in a trust until Stevie turned 21.
Wonder signed a new contract with Motown Records which gave him a much higher royalty rate.
Stevie Wonder's hit singles, including "Superstition," "Isn't She Lovely," and "I Just Called to Say I Love You," contributed to his net worth.
Stevie Wonder's albums, including "Talking Book," "Innervisions," and "Songs in the Key of Life," are some of his best-known works, contributing to his net worth.