Swahili is a common language mostly spoken in east Africa. It is basically a mixture of coastal Bantu language and the Arabic language. Swahili is one of the official languages in Kenya, Uganda, and Tanzania. Other countries that speak the dialect include Congo, Burundi, and Rwanda. Although in very limited use, it is also spoken in parts of Zambia, Zaire, and Comoros islands. Swahili music is mainly listened to in Kenya, Uganda, and Tanzania. Some of the 10 popular Swahili music videos you should listen to consist of the following: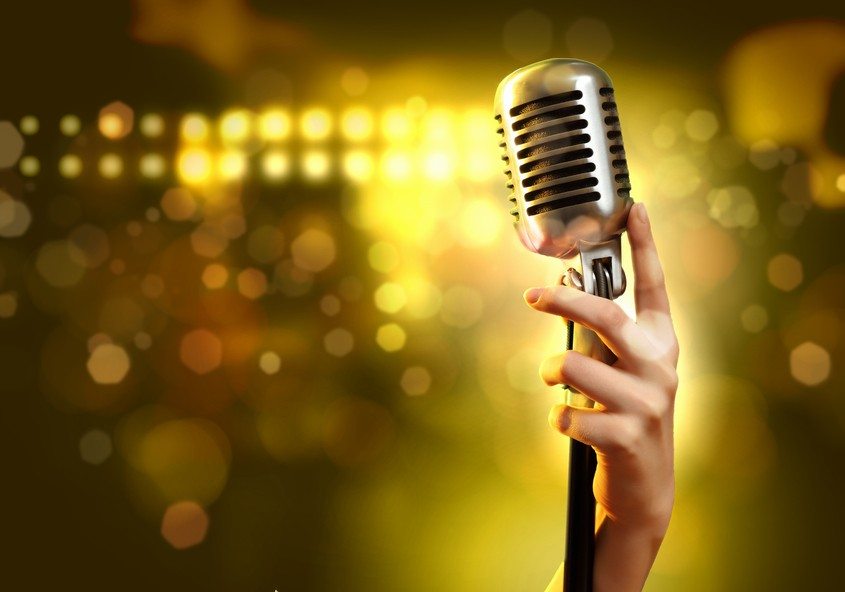 1. "Mapenzi ya Fujo" (troublesome love) by Kidum
https://www.youtube.com/watch?v=W7RI3PEJ00c
This track is performed by a well renown musician known as Kidum. He is originally from Burundi but is based in Kenya. It is not a very new song, but has actually been around for about three years. It continues to appeal to many listeners especially those who have an inclination towards love songs.
2. "Valu valu" by Jose Chameleon
This is another popular love song sang in Swahili that continues to receive a lot of airplay. It has been performed by one of Uganda's most famous and wealthiest musicians, Jose Chameleon. It is a love song that talks about a gentleman taking care of his woman at all costs. It was released more than a year ago but is still causing ripples in the music scene.
3. "Daima" Kenya by Eric Wainaina
This is a patriotic song that can almost be likened to Kenya's national Anthem. It always holds a special position in the hearts of Kenyans. It is an afro pop type of song sung by the award-winning, "Eric Wainaina" who also happens to be a graduate of the prestigious Berkley School of Music. Daima is a Swahili word for "Forever".
4. "Mbona" by Daddy Owen and Denno
The song was released two years ago as a special song to encourage people do away with stigma associated with disability. The track and video entails reference to people living with disability. It has been sung by one of Kenya's most prolific musicians Daddy Owen alongside Denno who is blind. The song's title "Mbona" simply means "Why".
5. "Kwetu Pazuri" by Christ Ambassadors
This song was performed by Christ Ambassadors Choir from Burundi. It is a gospel music video that talks about going to a better place or paradise (Kwetu Pazuri). Although it features a very simple video, its depth in lyrics is what has made this song remain one of East Africa's favorite for more than two years.
6. "Nataka Kulewa" by Diamond
"Nataka Kulewa" simply means I want to get drunk. It is a party popping song that has been sang by probably the most famous artist in Tanzania currently. The song was released almost one year ago and was well received.
7. "Asusu" by DK Kwenye Beat
This song done by Kenyan artist DK Kwenye beat was released a few months ago. It is currently one of the most downloaded songs in Kenya as well as the rest of East Africa. The song talks about the hardship in life with the case point of the song being a failed fundraising aimed at helping a person in need of medical attention.
8. "Joto Hasira" By Lady JayDee and Professor Jay
This song is hardly two months old but it is already causing quite a stir in the market. This can be attributed to its good video, appealing tracks, and probably because it was sang by two of Tanzanians most popular song maestros; Lady Jay Dee and Professor Jay. It is a Love and life song that talks of day-to-day love relationships.
9. "Kigeugeu" by Jaguar
"Kigeugeu" is Swahili term for conniving or cunning. The song which has been around for more than two years was sang by Kenyan "Jaguar" who is also one of the famous and richest artistes in East Africa. The track is based on political satire where members of parliament dupe the voters.
10. "Nipe Macho Nione" – Christina Shusho and Janet Atieno
https://www.youtube.com/watch?v=3z53Rus_m2k
"Nipe macho nione" or in English, "Give me eyes to see" is a gospel collaboration between Tanzania's finest gospel artiste, Christina Shusho and upcoming Kenyan gospel artiste Janet Atieno. The song's plot is about seeking God's guidance to deal with day-to-day issues.
https://www.youtube.com/watch?v=3z53Rus_m2k
From the above listed 10 popular Swahili music videos, the Tanzanian artists make up the majority. This is because Swahili is the main and official language in the country and has retained its originality. In Kenya, the language has become diluted with street slang known as "sheng", and also majority of Kenyans prefer to use the English language.