Politics has always been a platform that brings to the limelight several smart, dynamic, and noteworthy men and women across the globe. Examining the political landscape of the largest economy in East Africa – Kenya, this isn't exactly the case as politics is instead considered as a very lucrative pursuit as some of the richest people in the country are politicians.
Many politicians who have found riches in their career faced many challenges in working their way up to prosperity and did so mainly through their political positions. Others, however, had it all handed to them on a platter. This would include the likes of President Uhuru Kenyatta and Gideon Moi, who are sons of former presidents of the country.
Below is a look at the wealth of the 10 richest politicians in Kenya, how they became so rich, their net worths, their level of involvement in politics, and a host of other things they do to have such affluence.
The Richest Politicians In Kenya
1. Uhuru Kenyatta
Age: 61
Net Worth: Up to $650 Million
Office: Current/4th President of Kenya
Active in Politics Since: 1997
Other Sources of Income: Agriculture, Real Estate, Finance, and Media
Uhuru Kenyatta started his political career in 1997 when he contested for the Gatundu South Constituency parliamentary seat. While he lost the contest, he gained favor with the then-present Daniel Arap Moi in 1999 and was appointed as the Chairperson of Kenya Tourism Board. It wasn't long before he was nominated as a member of the parliament that he joined the cabinet as Minister for Local Government in 2001. Great things were already calling out his name, for Uhuru was also elected as the First Vice Chairman of Kenya African National Union (KANU) during the same period.
Rumor also has it that in 2002, when he emerged as KANU's preferred presidential candidate, that the nomination process was rigged by Moi to favor him. Unfortunately, this alleged move did not sit well with the party's members and a lot of them had to exit the party. Uhuru emerged second in the general elections, losing about 31% of the vote to Mwai Kibaki. This loss did not meet a passive Uhuru, for he went on to be the Leader of the Opposition and notwithstanding the fact that some of his party's members had decamped, Uhuru Kenyatta went on to gain victory against Nicholas Biwott for the chairmanship position of KANU – it was a victory worth recording, with 2,980 votes to Uhuru against 622 votes to his opponent.
In 2005, under his leadership, KANU teamed up with Liberal Democratic Party, a rebel sect in the Kibaki government, to form Orange Democratic Movement. This movement vehemently kicked against the draft constitution in 2005 but they gained victory as the constitution was not adopted. In November 2006, Nicholas Biwott felt victorious as he displaced Uhuru and became KANU leader, but this victory was short-lived as the High Court of Kenya had Uhuru reinstalled as Chairman on the 28th of December, 2006 and after more proceedings by the court, confirmed Uhuru Kenyatta as the party's leader. The case was that Kenyatta had joined another party, but Uhuru won the case due to lack of evidence.
The next year, he ran for presidency but later withdrew and was appointed as Minister for Local Government in January 2008. However, he was later named the Deputy Prime Minister and Minister of Trade on the 13th of April 2008. Uhuru's political career got to what would seem as its apex in 2013 when he emerged as the 4th president of Kenya. In 2017, he got re-elected for his 2nd tenure.
His Sources of Income
It is no doubt that politics is a major source of wealth for the incumbent Kenyan president and accounts for a huge part of his estimated $650 million net worth. As at 2020, President Uhuru Kenyatta receives a monthly salary of Sh245, 438 and this is due to the voluntary salary reduction done by the president and his Vice.
Despite his massive earns as the President, Uhuru Kenyatta is also an astute businessman with several acres of farmland to his name, and with his family's involvement in various kinds of business ventures, he sits at the helm of affairs with regards to their efficient management.
Luxurious Acquisitions
The president of Kenya and member of the notable Kenyatta dynasty is not your usual wealthy man as he can clearly afford any luxury money can buy. Some of the choice acquisitions he has made over the years include the Caledonia Estate Home, Great Rift Valley Lodge and Golf Resort, Voyager Beach Resort among several others. It would also interest you that Uhuru's love for accessories propelled him to buy an Arnold and Son HM perpetual Rose Gold Watch, and a House Calibre 1847 MC Watch.
His home and his cars are equally as exotic as his wristwatches. Although a full list of his car fleet is not known, sources have it that an Armored Lexus 2017 LX570 is part of his car collection.
2. Raila Odinga
Age: 78
Net Worth: More than $500 Million
Office: African Union High Representative Development
Active in Politics Since: 1992
Other Sources of Income: Landowner, Oil and Gas, Manufacturing, and Other Businesses Ventures
Raila Odinga's name stands out in Kenya because he is the son of the First Vice president of Kenya, whose tenure lasted for just 2 and a half years. More so, Raila began his political career quite awkwardly; he was first jailed alongside his father for 7 months – this was due to an alleged conspiracy that said his father was part of a failed coup attempt against the then Kenyan president, Daniel Arap Moi. He was later charged with treason and jailed for six years.
On his release in 1988, Raila was sent from one prison to the other before he fled the country in 1991 to Norway when the ruling party attempted to assassinate him but failed. In 1992, he was opportuned to serve with his father as a Member of Parliament and they served from 1992 to 1994. Afterward, Raila has been in several political parties. He was a member of the National Development Party (NDP), the KANU list, the Liberal Democratic Party (LDP), and Orange Democratic Movement. His voyage from party to party was all in a bid to gain the appropriate recognition for when he would run for the presidency.
In 1997, Raila Odinga began his race for the presidency but earned himself the third position, and was appointed Minister for Energy – a position he held till 2002. He was then appointed Minister of Roads, Public Works, and Housing in 2003 and served in the office till 2005. Shortly after he left that office, he made another attempt at his dream position and vied for Presidency through the ODM in 2007. This time, he emerged second after Mwai Kibaki and later went on to resume office as the 2nd Prime Minister of Kenya from 17th April 2008 to 9th April 2013.
As soon as his tenure came to an end in 2013, the relentless aspirant went for it again and emerged second again after Uhuru Kenyatta. Although 2017 gave him another opportunity at vying for the presidency, he came out the same position as the last time, 2nd. He was then given the position of African Union High Representative Development in 2018 and continues to serve in the office to date.
Net Worth & Luxurious Acquisitions
Raila Odinga is both a successful businessman and politician as seen in his investments over the years. East Africa Spectre, a company that manufactures liquid petroleum gas cylinders, was established by Raila Odinga in 1970. He also owns a known brand in the African oil and gas industry, Pan African Petroleum Ltd, as well as several other ventures.
All his businesses and his lucrative political career accounts for his mouth-watering net worth of up to $500 million. With his massive wealth, Raila has been able to build 2 exotic mansions – one in Karen, Nairobi, and the other at Central farm in Siaya County. He also owns 2 choppers, one of them is an Airbus Helicopter estimated to cost $2 million, and several high-priced vehicles which include a White Range Rover Sport and Land Cruiser V8 amongst others.
3. Gideon Moi
Age: 59
Net Worth: Up to $500 million
Office: Chairman of KANU
Active in Politics Since: 2003
Other Sources of Income: Ranches, Real Estate Properties, and Agriculture
Gideon Moi is a remarkable Kenyan politician and son of the former Kenyan President, Daniel Arap Moi. He has been active in politics since 2003 when he was made a member of the Kenyan parliament and served from 2003 to 2007. In April 2012, he was made the Chairman of Kenya African National Union (KANU) and holds this position to date.
About a year after becoming the Chairman of KANU, Gideon was made a member of the Kenyan Senate on the 28th of March, 2013, and has been serving the Barlingo Constituency faithfully and commendably since then. More so, in 2017, he rallied KANU to support Uhuru Kenyatta for a second term, despite the unsettlement between them.
Even though Gideon Moi does not have a long list of political history that is serving on several parties or positions, he has been a faithful member of where he found himself with laudable results to show for his efforts. Due to this, he has gained the backing of Barlingo County for presidency come 2022.
Networth & Luxurious Acquisitions
This top Kenyan politician earns up to Kshs.532,500 monthly, which is the basic taxable salary for Senators in Kenya and does not include other allowances, mortgage loans, etc. In addition to this, Gideon also owns ranches, real estate property, the media outfit called Standard Media, and other notable investments in agriculture, transport, and aviation.
Just like the noble Kenyatta family, the Moi's family wealth is an heirloom and without a doubt, Gideon Moi's net worth of an estimated $500 million clearly affords whatever lifestyle he choices. However, with regards to personal belongings, he does not divulge.
4. William Samoei Ruto
Age: 56
Net worth: $400 million
Office: Deputy President
Active in Politics Since: 1997
Other Sources of Income: Real Estate, Hotels, Other Businesses
William Samoei Ruto started out in politics by joining KANU in 1992. He participated in their election campaign in support of Daniel Arap Moi before officially becoming a politician in 1997 when he was made a member of parliament to represent the Eldoret North Constituency (the constituency no longer exists as it was abolished). He held this position till 2013.
Another prominent position this top Kenyan politician has served in is the office of the Assistant Minister of Home Affairs. He took the office in August 2002, but his stay in this position lasted for a couple of months, as he was out of the office by December that same year. He would then go on to become the Secretary-General of KANU in the year 2005 and announced his intentions for the presidency in the year 2006, however, this new development did not gain the support of his party members, and he tried to abandon that ship in pursuit of his desire but was met by another hindrance as his candidature from the Orange Democratic Movement failed to get a nomination.
In 2007, William Ruto decided to call it quits with KANU and resigned from his secretarial post. He was immediately elected as the Minister of Agriculture the next year by Kibaki. His tenure lasted for two years (April 2008 to April 2010), but he got to serve a couple of months longer under Kibaki as he was moved to serve as the Minister for Higher Education.
More so, to broaden his political reach, William Ruto went back to school continue his studies, and came out with a Master's Degree in Environmental Science. His continuous rise through the Kenyan political ranks earned him a spot in the hearts of the Kenyans and in the 2013 presidential election, he emerged as the 11th Deputy President of Kenya, a position he holds to date.
Sources Of Income & Luxurious Acquisition
The Kenyan Deputy President does not only have impressive political and academic accomplishments as he has also shown over the years that he is a very astute businessman. William Ruto has a string of business ventures, properties, and investments that contribute greatly to his estimated $400 million net worth. Some of his notable sources of income include a large number of shares in 'Amaco Insurance', the Poultry Business Hub, Mediamax Networks, and K24 TV station in which he owns more than 50% shares. Others are Weston Hotel, Dolphin Hotels located in Mombasa, Orterter Enterprises, Uashin Gishu Homestead, Sentrim Hotel and flats located in Rongai.
More so, William Ruto is known to own some very luxurious properties which include a posh house located in Karen, Nairobi worth up to $5 million, a chopper with an estimated $3 million as its cost, and a fleet of high-end cars which include a Lexus LX 570, Range Rover Sports, and Mercedes Benz S500 amongst others.
5. Mike Sonko
Age: 48
Net Worth: More Than $200 Million
Office: Coalition Member for Democracy and Reforms
Active in Politics Since: 2010
Other Sources of Income: Real Estate
Mike Sonko, who is also known as Gideon Mbuvi, became a member of the parliament representing the Makadara Constituency in 2010 and he remained in office till 2013. He went on to become the Senator of Nairobi City County from 2013 to 2017 and after that, he achieved the feat of becoming the governor of Nairobi from the 21st of August, 2017 till the 17th of December, 2020.
Luxurious Acquisitions
With regards to his net wealth, the notable politician flaunts it for all to see through his lavish lifestyle. Mike Sonko owns several houses across Kenya and his fleet of cars is breathtaking as they are all made with Gold. It would also interest you to know that the politician drinks only from Gold Cups and uses only Gold gadgets, including his phone.
6. Kiratu Murungi
Age: 71
Net Worth: Up to $200 Million
Office: Governor of Meru County
Active in Politics Since: 1990
Other Sources of Income: Law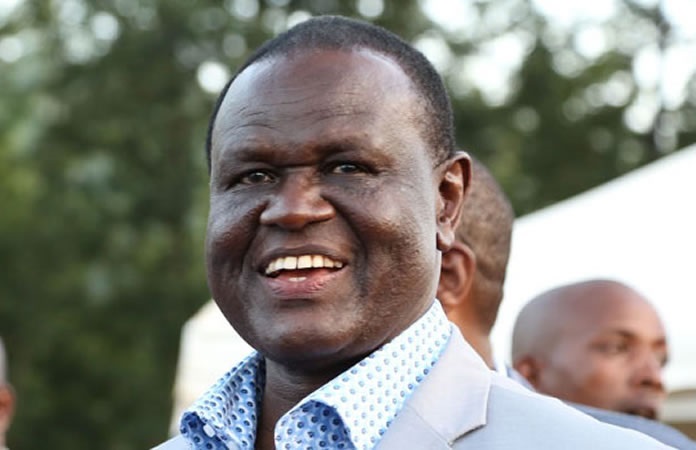 Kiratu Murungi was one of the many fighting for the multi-party democracy in 1990. It was during this period that he returned from his exile in the United States where he had completed his education in Harvard Law School. He would go on to form the Forum for the Restoration of Democracy (FORD) in 1991 and by the next year, he got his invitation to become a Member of Parliament, serving for the South Imenti Constituency, Meru.
In 2002, the acclaimed Lawyer won parliament again, this time under the National Rainbow Coalition (NARC) Party and in 2005, he was appointed Minister of Energy. Later on in 2013, Kiratu became the Senator of Meru County under the Alliance Party of Kenya (APK), this left him unsatisfied, so he went for the Governorship position in 2017, and on the 8th of August, 2017, he emerged as the Governor of Meru County, under Jubilee party. It would interest you to know that he has won every political position he ever contested for.
Luxurious Acquisition
Although Kiratu Murungi is listed among the wealthiest politicians in Kenya, he tends to live a very private life. There is hereby no public mention of his assets apart from the house that the people of Meru decided to build for him.
7. Moses Wetangula
Age: 67
Net Worth: More than $100 Million
Office: Senator for Bugnoma County
Active in Politics Since: 1993
Other Sources of Income: N/A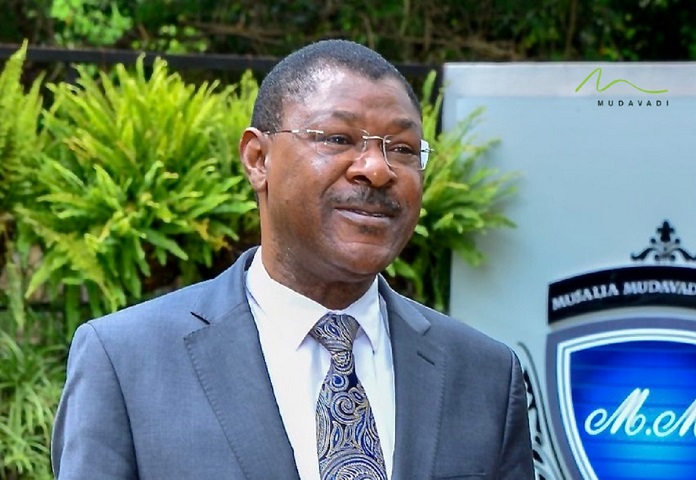 Moses Wetangula launched his political career sometime in 1993 when he was nominated a KANU Member of Parliament, serving till 1997. A couple of years later on the 9th of January 2003, he was made a Member of Parliament for Sirisia Constituency where he served till 2013. In 2003, he was also made the Assistant Minister for Foreign Affairs and held this position from 17 June 2003 to 10 January 2008, under President Mwai Kibaki.
After his tenure as the Assistant Minister for Foreign Affairs came to an end, he was promoted to Minister of Foreign Affairs on the 10th of January, 2008. When his time elapsed on 28 March 2010, his time in office was extended and his new tenure ran from the 24th of August 2011 till the 26th of March 2012.
In 2012, Kibaki re-shuffled his cabinet, and Wetangula became the Minister of Trade. He was in this office from the 27th of March 2012 till the 10th of April 2013 and shortly after he left, he began serving as the Senator for Bungoma County. More so, after winning the senatorial election in 2013, he was selected to serve as Minority Leader of the Coalition for reforms.
Luxurious Acquisitions
In Moses Wetangula, we've found another private politician. Details about his personal life and how he spends his wealth are not disclosed to the public. The only public property he owns is a posh villa located in Karen, Nairobi in which he has entertained some of the top Kenyan dignitaries.
8. Johnstone Muthama
Age: 68
Net Worth: Up to $60 Million
Office: CORD Alliance Chief whip in the senate
Active in Politics Since: 2007
Other Sources of Income: Mining, Real Estate, and Agriculture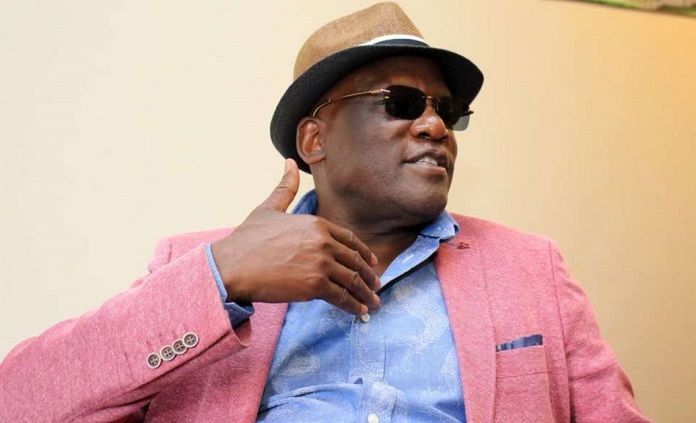 Although Johnstone Muthama is believed to have actively joined the Kenyan political scene sometime in 2007, the politician has served in several capacities prior to 2007. He was a former Vice Chairman for KANU and has worked with veteran politicians like Joseph Mulu Mutusya who is now deceased. More so, he is notable for lending a helping hand to former Cabinet Minister Paul Ngei to clear up to Sh2 million debt in the late 70s when the minister was declared bankrupt.
As the time he launched his political career hit the limelight in 2007, he was elected Member of the Kenyan Parliament and was the Chief Whip in the 10th Parliament. He served in this position judiciously from 2007 to 2013. It would also interest you to know that during his tenure, he set the record as the first member of the parliament to pay tax on his salary. More so, Johnstone Muthama remains a very outspoken man because his entire political career is replete with stories of where he stood up against something or pushed for something especially when he was serving as the Member of Parliament for Kangundo Constituency.
In 2013, Muthama spoke up against president Uhuru and in the same year, he served as the first Machakos Senator from 2013 to 2017 and was the first to hold the office of Minority whip. However, he was arrested alongside 7 other politicians in 2016 for being outspoken but that did not end his political aspirations as in the 2017 general election, he still showed interest to retain his seat. Unfortunately, his party lost its seat. As of now, Jonathan has intentions to vie for the Machakos County Governorship position come 2022 and he is currently the CORD Alliance Chief whip in the senate.
Luxurious Acquisitions
In addition to his thriving political career, Jonathan Muthama is a business tycoon. His mining firm, Rockland Kenya Limited, trades in several precious stones like gold, ruby, and opal to mention a few. He also has real estate investments, agricultural businesses,
and owns a clothing retail venture called Nina Marie ltd. However, the multi-millionaire politician is not one who lives a flamboyant lifestyle. Asides from the Mua Hills property that he had a court case over, nothing else has been disclosed to the public about his acquisitions.
9. Mwai Kibaki
Age: 91
Net Worth: More than $50 Million
Office: Former President of Kenya
Active in Politics Since: 1960
Other Sources of Income: Lands, Buildings, and Ranches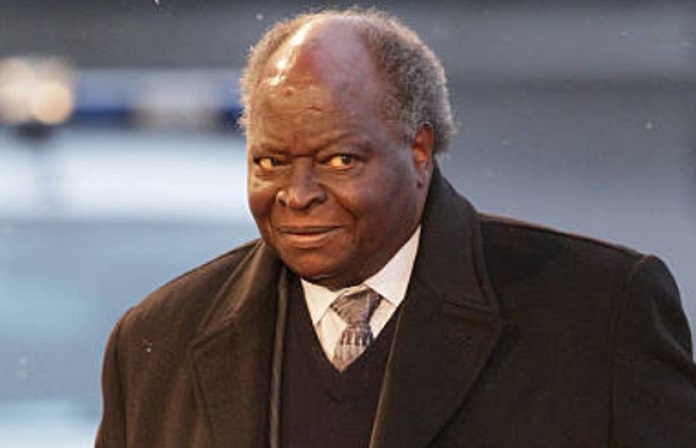 Sometime in 1960, Mwai Kibaki quit his job as an Assistant Lecturer after Jaramogi Odinga asked him to do so. He was then made the executive officer of Kenya African National Union (KANU). As of then, plans were being made to draft the Kenyan Independence Constitution. Mwai Kibaki became one of the main contributors to the process.
In 1963, he was elected Member of Parliament, serving the Donholm Constituency in Nairobi. That same year, he was made the Permanent Secretary for the Treasury which was followed by several other political appointments, including his appointment as Member of Parliament for the Othaya constituency in 1974, a position he held until January 2013. He also served as the Minister for Finance from 1967 to 1982 under the rulerships of Jomo Kenyatta and Daniel Arap Moi, respectively.
Kibaki would go on to achieve a major milestone in 1978 when he was appointed as the 4th Vice President of Kenya. He held on to the office till the 24th of March, 1988, where he fell out of favor and was demoted to the honourary position of the Minister of Health. However, the resilient politician kept his political dreams alive and in 1992, he vied for the office of the President but lost. He also lost his presidential race in 1997 but on the 30th of December, 2002, Mwai Kibaki became the 3rd President of Kenya and was in office till 2013 when he handed over to Uhuru Kenyatta.
Luxurious Acquisitions
With an estimated net worth of more than $50 million, the former Kenyan president has been able to afford some very luxurious assets and top on his list is his retirement home which he acquired for Sh400,000,000 (estimated to be $3.7 million). It is also believed that he owns some very high-priced cars but a comprehensive list of his rides is not available to the public.
10. Amos Wako
Age: 78
Net Worth: More than $5 Million
Office: Member of the Kenyan Senate
Active in Politics Since: 1991
Other Sources of Income: Law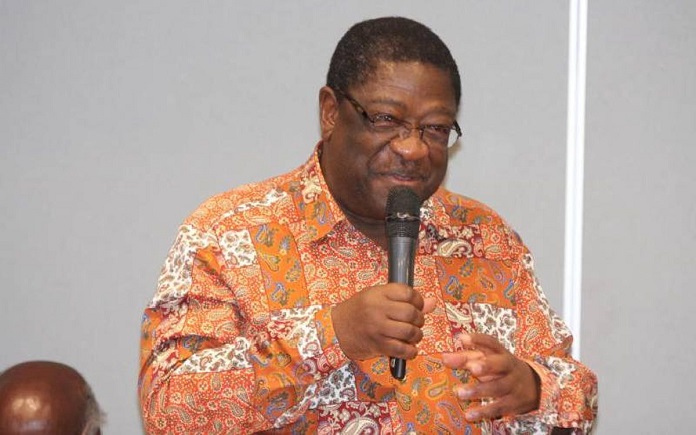 Amos Wako was a lawyer who served as the Attorney General of the Republic of Kenya for 20 years – from 19 May 1991 to 26 August 2011. During his tenure as Attorney General, he was a member of several sects in the country. He also saw the successful transition from one party to multiparty democracy in December 1991 and from one governing party (KANU) to another (NARC) in December 2002.
Wako is responsible for the 2005 draft constitution, also known as the Wako draft, which failed. He succeeded in retaining his position during Mwai Kibaki's tenure in 2011, and in 2013, he ran for the Senate and won. He still holds this position to date.
Luxurious Acquisitions
There is no doubt that the politician cum lawmaker lives a very comfortable life given the fact that he has more than a million dollars to his name. However, there are no publicly known details of his luxurious acquisitions so far.
Recap Of The List Of The 10 Richest Politicians in Kenya
1. Uhuru Kenyatta
2. Raila Odinga
3. Gideon Moi
4. William Ruto
5. Mike Sonko
6. Kiratu Murungi
7. Moses Wetangula
8. Johnstone Muthama
9. Mwai Kibaki
10. Amos Wako