Life can be unpredictable and most times, things might not always go according to plan, assumption, and aspiration. The major reason most people get insured is to transfer their risks and fears to a second-party – and also have a buffer in case something unplanned happens. Insurance companies over the years have taken the brunt of damages to lives and properties, paying quality compensations to registered clients in the event of unforeseen circumstances.
As interesting as all these sounds, most Africans are still very wary about getting any form of insurance cover. A country like Kenya has more than 50 registered insurance companies with most of them offering life covers and other juicy insurance deals, however, they have still not been able to significantly penetrate the market. As of 2012, only a paltry 3 percent of Kenyans have one form of insurance cover or the other and there hasn't been much improvement to date.
This has led to an almost 'unhealthy competition' between insurance companies and an increase in price wars to gain market share. Several policies have had to be reviewed and put in place to regulate their activities and competition which can have a negative and long-lasting effect on the economy in the long run. Moreover, the Kenyan insurance market sector is an interesting one. As of 2019, the top 5 insurance companies control 39% of the general insurance market and 66.7% of long term insurance leaving the others to struggle for the remaining 61% market share.
Despite all this, there are some insurance companies that continue to stand out in terms of the quality of service they offer, top-notch customer service, prompt claim payment, and other arrays of value-added services. If you are considering getting insurance in Kenya, here is a list of the top ten insurance companies you should consider.
1. Jubilee Insurance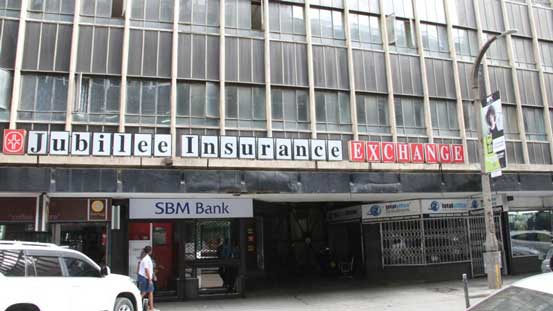 The Jubilee Insurance company is situated in Kenya which has the largest economy in the East African Community. It is a subsidiary of wholly-owned Jubilee Holding Limited, a multinational insurance company with its headquarters in Nairobi and subsidiaries in Kenya, Uganda, Tanzania, Mauritius, Burundi, and Pakistan. It was founded in 1937. The company got listed on the Nairobi Stock Exchange (NSE) in 1973.
For over 70 years, Jubilee Insurance has steadily built a rich heritage with the aim of enriching lives by offering insurance solutions that makes life rewarding and carefree. According to the Kenyan Insurance Regulatory Authority 2014 report, the company ranked first with a market share of 11.9%.
In a 2019 report prepared by Cytonn, Jubilee Insurance also ranked first in market share for General Insurance business with 9.8% and 2nd in the long term insurance business with a market share of 15.6%. With over 450,000 clients, they are the largest Composite insurer in East Africa.
Contact:
Head Office
Jubilee Insurance House, Wabera Street, Nairobi, Kenya
Tel: +254 (0) 20 328 1000
Email: [email protected]
Twitter: @JubileeInsure
2. Britam Holdings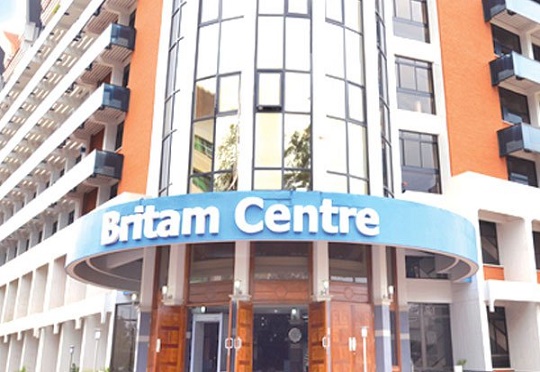 Britam is a top-notch diversified financial services group which is listed on the Nairobi Securities Exchange. Their interests cuts across the Eastern and Southern African Region with operations in Kenya, Tanzania, Uganda, Malawi, South Sudan, Rwanda, and Mozambique.
Previously known as the British-American Investments Company, the company commenced operations in Nairobi Kenya in 1965. Britam has had their eyes on the prize from inception and with respect, integrity, innovation and customer focus as their core values, they have indeed come a long way.
In the 2014 Kenyan Insurance Regulatory Authority report, Britam is ranked second with a market share of 11.2%. In the Cytonn's 2019 report, it ranks first in the long-term insurance business market share with 24.7%.
Contact:
Phone: 0705 100 100
Email: [email protected]
Twitter: @BritamEA
3. APA Insurance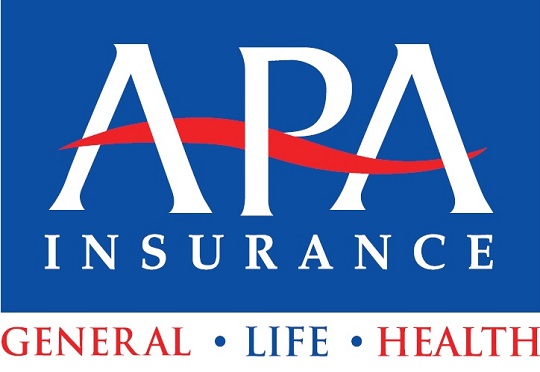 APA Insurance is a subsidiary under Apollo Investments Limited. Since it's founding in 1977, they have provided several services to enhance the quality of life of their clients. APA Insurance emerged after the merger of general insurance businesses Apollo Insurance and Pan Africa Insurance. They underwrite General Insurance risks like Motor, Marine, Agriculture, and Microinsurance. They also underwrite family and individual health insurance.
Cytonn's 2019 report places APA Insurance in the second position in terms of market share for the General Insurance business with 8.3%.
Contact:
Apollo Centre, Ring Rd, Parklands Westlands Nairobi, Kenya.
Tel: (020) 286 2000, (020) 364 100
+254 709912777
Email; [email protected]
Twitter: @apainsureanceltd
4. CIC Insurance Group Limited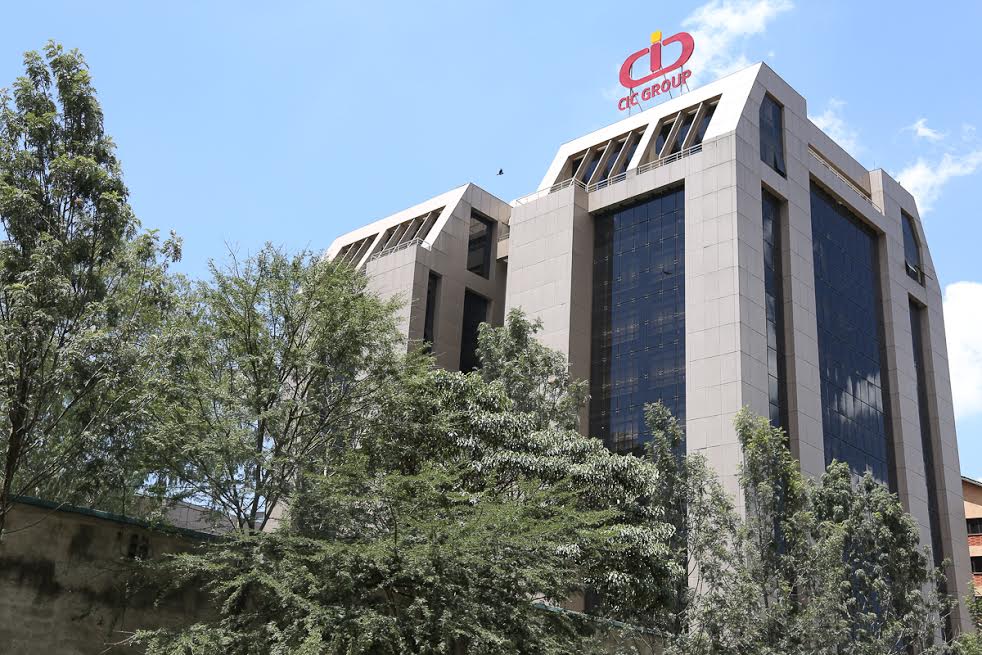 The CIC Group is an insurance and investment group that was founded in 1968 starting as a department within the Kenya National Federation of Cooperatives. Ten years later, they were licensed as a composite insurance company and have transformed from a small company to a big insurer. In 1999, they rebranded to the Cooperative Insurance Company of Kenya Limited (CIC) and then CIC Insurance Group Limited in 2010 in preparation for demerger of life and general business operations.
With operations in Kenya, Uganda, Malawi, and South Sudan they have grown to become a key player in the Kenya insurance field.
According to the Insurance Regulatory Authority report of 2014, CIC Insurance ranked 3rd in the market share with a 9% share. It ranks 4th in the Cytonn 2019 report with a 7.1% market share.
Contact:
Head Office
CIC Plaza, Mara Road, Uppehill Nairobi, Kenya
Phone: +254 703 099 120/122/124
020 282 3000
Email: [email protected]
Twitter: @CICGroupPLC
5. UAP Old Mutual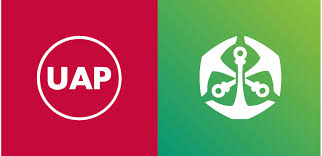 This investment, insurance, and retirement group was founded in 1920. It was previously Provincial Insurance Company before a 1994 merger with Union des Assurances de Paris led to the formation of the UAP Insurance Company of Kenya.
Major stakes from this company were acquired by Old Mutual in 2015 raising their ownership to 60.66 percent. The wider group of ownership provides customers with holistic solutions and unrivaled convenience.
Contact:
Head Office
UAP Old Mutual Tower Upper Hill Road, Nairobi Kenya
Tel: +254 20 2850 000
+254 711 065 000, +254 7110651000
Email: [email protected]
Twitter: @UAPOldMutual.
6. ICEA Lion Insurance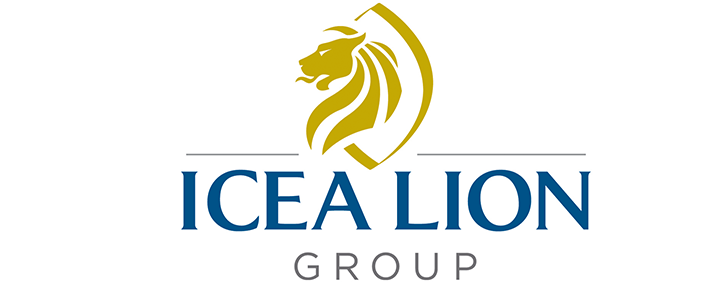 This is one of the oldest insurance company in Kenya with roots as far back as 1895. The current ICEA was established by Eagle Star insurance company and Welfare Insurance Company in 1964.
This Group was formed in 2011 when the Insurance Company of East Africa Limited (ICEA) and Lion of Kenya Insurance Company Limited (LOK) came together in a merger. For better efficiency and management, the companies are separated into life and non-life insurance, trusts, and investment management. Their life and non-life companies are ICEA LION Life Assurance Company and ICEA LION General Insurance Company.
The company received the award of Life Assurer of the Year for 4 years in a row; 2013 to 2016. With a total fund under management in excess of Kshs. 32 billion and more than 850 schemes for thousands of individuals. They are a force to reckon with in East Africa's insurance with offices spread across Kenya, Uganda, and Tanzania.
In Kenya, they have branches spread over Nairobi, Kisumu, Nyeri, Nakuru, Mombasa, and Eldoret.
Contact:
Head Office – Riverside Park, Chiromo Road, Westlands
Telephone: +254 (0) 20 2750000
+254 719 071 000
+254 730 151 000,
Email: [email protected]
Twitter: @icealion
7. Sanlam Insurance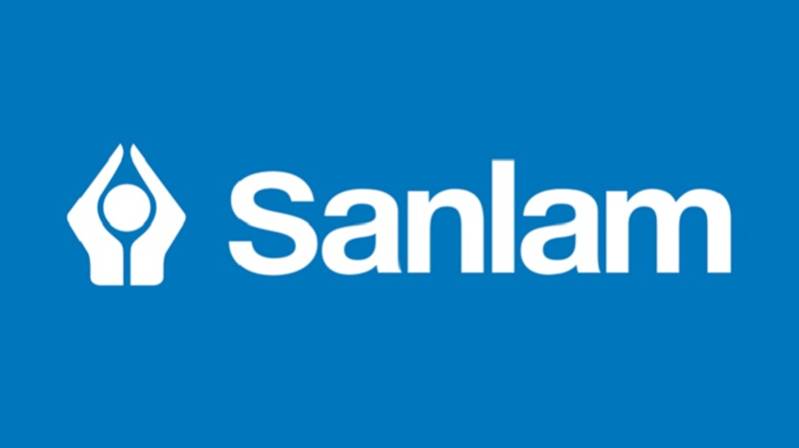 This insurance and retirement group is also among the oldest and foremost insurance companies in Kenya. It was founded in 1946 as Indo Africa Insurance Company Limited. It began writing life insurance business as far back as 1947. In 1963, it became the first insurance company to list its shares on the NSE. The company changed its name to Pan Africa Insurance Company and has gone through several mergers since then. They rebranded to Sanlam Kenya Plc in 2016. The firm enjoys an estimated market share of 6% in the Kenyan Life insurance industry with over 235,000 policyholders under group life and 78,000 under individual life.
Contact:
Head Office
Sanlam Tower 15th floor, off Waiyaki Way, Westlands, Nairobi Kenya
Tel: +254 (0) 20 27810
Mobile: +254 (0) 722 206 900
Email: info@sanlam,co.ke
Twitter: @SanlamKenya
8. Kenindia Insurance Ltd.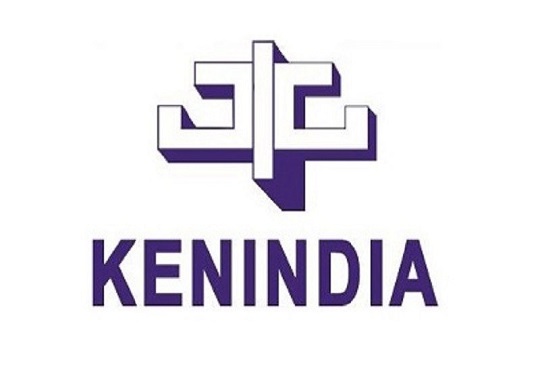 This company was birthed in 1978 when India Insurance companies operating in Kenya decided to merge and form a vibrant joint venture. In 2007, after being in business for 3 decades, the company crossed the Ksh 3 billion gross premium income mark to become the biggest non-life insurer in Kenya.
In 2018, they again crossed the KSHS. 2 billion gross premium income mark. With their services ranging from General, Life and Medical insurance, no doubt their vision of becoming the finest insurance company in the East African Region is fast becoming a reality.
Contact:
Head Office
Kenindia House, Loita Street, Nairobi.
Phone: +254 (020) 3316099/ 2214439
Mobile: 0722-205923/4, 0733-333002/3
Email: [email protected]
Twitter: @KenindiaKE
9. Liberty Life Assurance Kenya Limited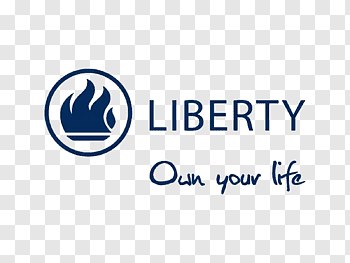 Liberty Life is one of the five largest life insurance companies in Kenya. It is a subsidiary of Liberty Kenya Holdings with its headquarters in Nairobi. With roots dating back to 1964, the company has gone through series of changes in name and ownership over the years but has never compromised on the quality of service they provide which is why they are among the best.
They pride themselves on having pioneer knowledge and making significant contributions to the financial services industry. One of their major aims is to change realities in Kenya as 'Liberty' isn't just a name but what they do.
Contact:
Head Office
Liberty House, Processional Way. Nairobi, Kenya.
Tel: +254 (0) 711 076 222
+254 20 286 6000
+254 (0) 711 028 000
Email: [email protected]
Twitter: @LibertyLifeKe
10. Madison Insurance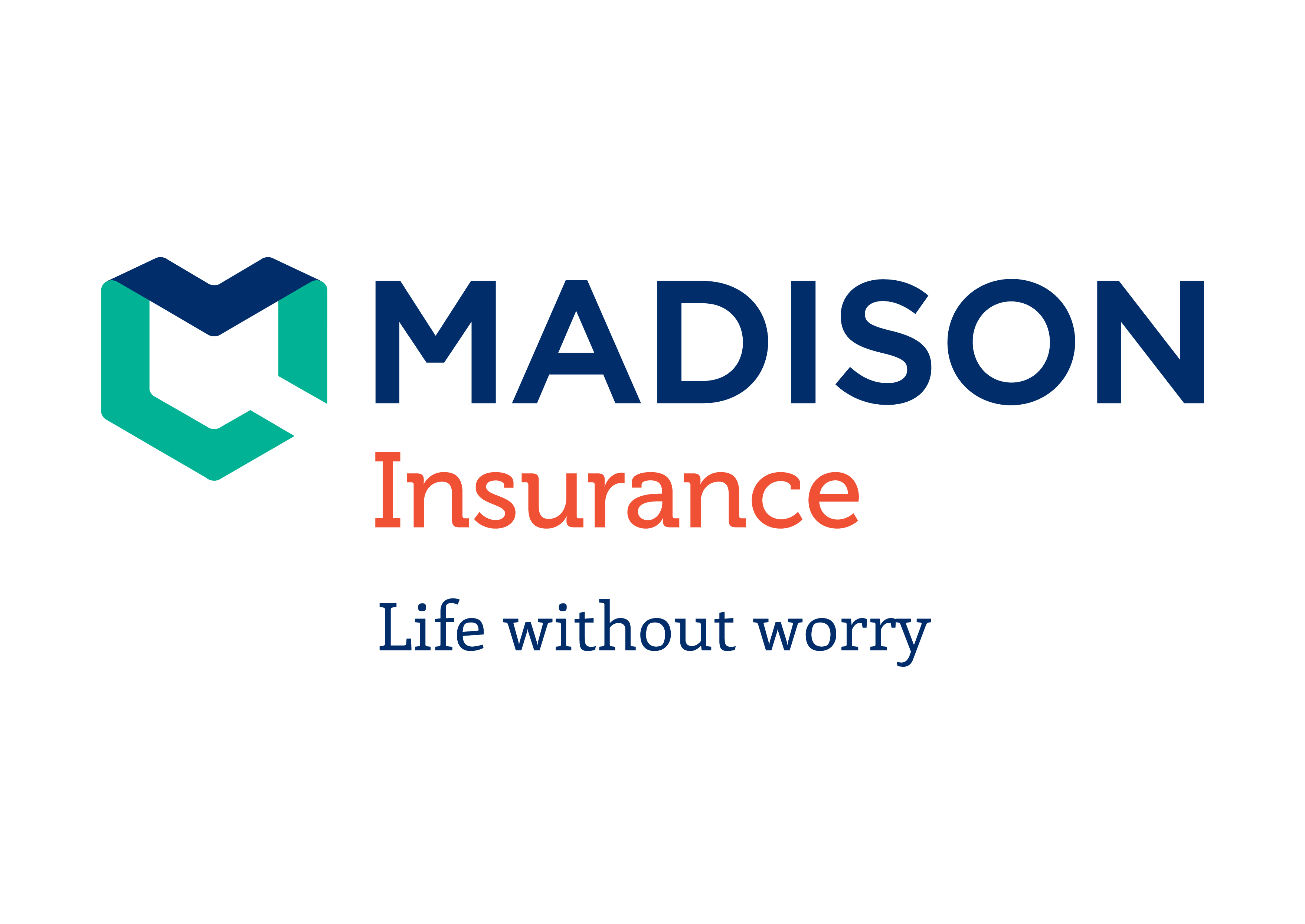 The Madison group pride themselves in their excellent customer service record. Their commitment to providing customer satisfaction is unmatched in the industry and they recently increased their branches from 14 to 23 to get closer to their customers.
They offer services ranging from life to general insurances including Motor (private and commercial), travel insurance, domestic packages, and marine insurance. They continue to work hard to maintain their core values which include innovation, teamwork, professionalism, integrity, initiative, and urgent action.
Contact:
Madison House Upper Hill Close, Nairobi, Kenya.
Tel: 0709 922 000, 0709 922 444
Email: [email protected]
Twitter: MadisonGroupKe