You will never experience the diversity and beauty of African nature if you are yet to visit our beloved country Kenya. We believe there is more to experience, encounter, explore and be absorbed in here more than anywhere else you can easily think of across the African continent if not some parts of the world. After all, Kenya is the home of wildlife. It is possible that you will see animals that you thought no longer exist in the region. No wonder many can only dream of visiting Kenya more so work and live here. It is indeed one of the most alluring places to visit in Africa. There are numerous Kenyan destinations for endless entertainments, wildlife watching, and experiencing where and how native Kenyans live.
Though basic living amenities may fall short of luxurious expectations; not to mention the low-level of employment opportunities that may come with living in Kenya. For many who have come to our beautiful country, it is a dream come true to be here as they enjoy every moment of what nature gifted us with, which we have meticulously preserved all these years.
Kenya is an absolute holiday destination and has been housing millions of tourist visiting every year. However, whether you are a visitor or a dweller in Kenya, it is necessary you see the beauty of Kenya's breathtaking packages and charming wildlife at least once in your lifetime. Anyone will definitely fall in love with this country. Places to go to and things to do in Kenya are boundless. We've found spots to chill out in Kenya for both Kenyans and tourists from around the world. Read on for 19 Kenyan destinations you should visit in Kenya before you die.
Top 19 Kenyan Destinations To Visit Before You Die
1 Kisite/Mpunguti In South Coast
The national park is situated on the southern coast of Kenya near Shimoni and south of Wasini Island in Kwale District near the Tanzanian border. The park brimming with marine life covers 11 square kilometres while Mpunguti reserve covers 28 square kilometres. It was founded in 1973. The spot boasts Triggerfish, Moray eels, Angelfish, Butterflyfish, Groupers, Parrotfish, Wrasses, Scorpionfish, Pufferfish, Damselfish, Rays, Snappers, Green sea turtles, Hawksbill turtles, and dolphins while Humpback whales and whale sharks are seasonal. If you love snorkelling, then you should be heading here more often than anywhere else to explore the features of the underwater. It one of the Kenyan destinations for tourists more and more tourists are visiting Kenya to see.
2. Wildebeest Migration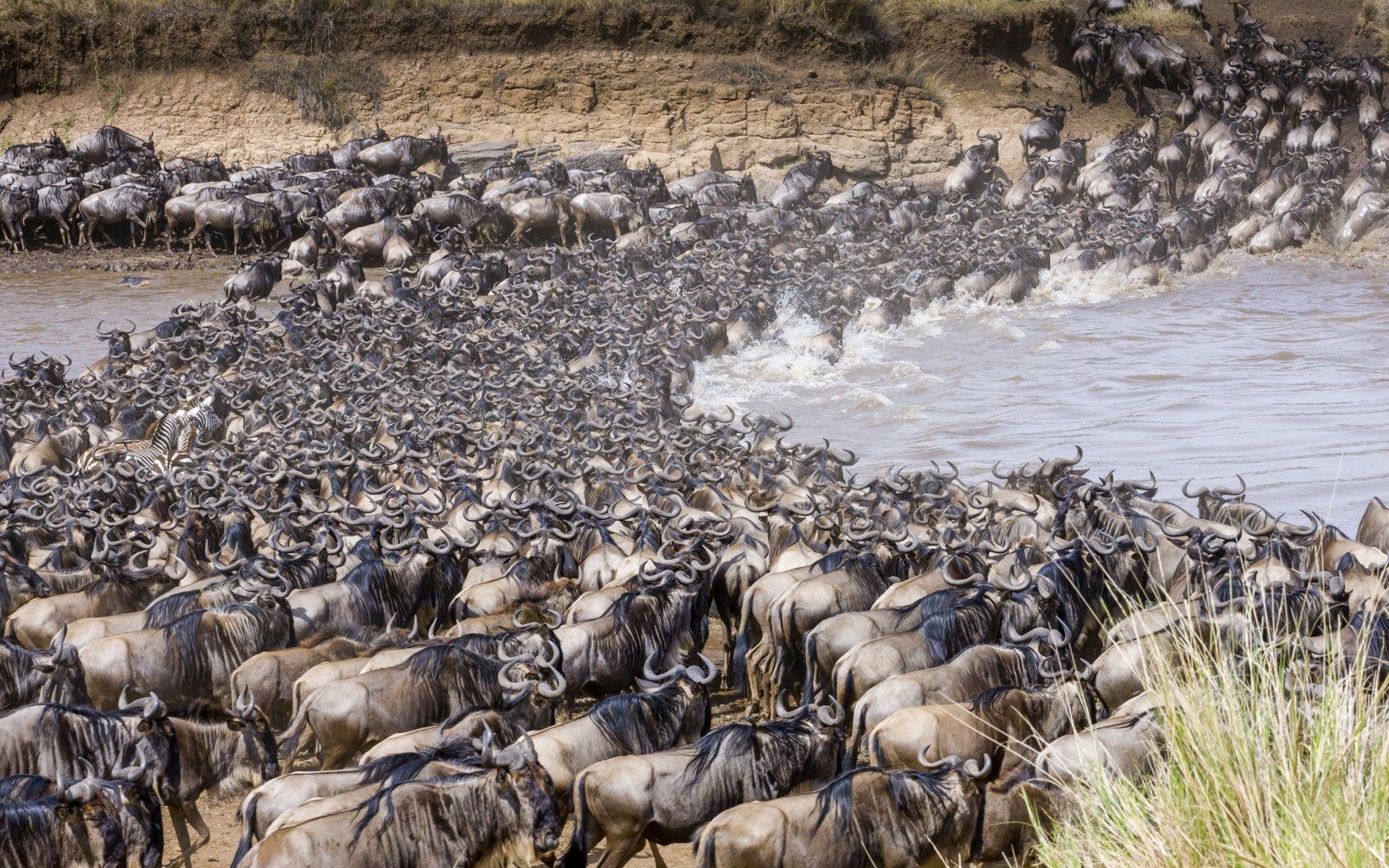 You will definitely fall in love with the sight of this awesome wildebeest migration which is among the seven wonders of the world. In fact, of all the natural phenomenon that occurs around the world, nothing can rival with wildebeest migration which is known to be the most impressive. The numbers alone are hard to believe: Almost two million animals – wildebeest as well as several hundred thousand zebras and gazelles from Serengeti National Park into Maasai Mara National Reserve. This annual clockwise movement around this huge ecosystem is driven by ancient instincts to search for greener pastures and water. The wildebeest herds come together between July and late October/early November after spending much of the year on the move in the Serengeti. This remains the most valued option for the tourists. This is where you can have a view of the animals trying to cross the river alive – escaping the ever hungry crocodiles, wild cats and other predators as well as drowning. In the end, it is a festival of carcases for other animals to feed and gain strength from, while the surviving wildebeest continue their life and replenish their number for the next seasonal migration. It's simply an event that no Kenyan should miss. This is, without doubt, one of the fascinating Kenyan destinations you must come to Kenya to behold.
Read Also: Top 10 Brutal Truths You Will Learn When You Move To Kenya
3. Bukusu Land, Circumcision Season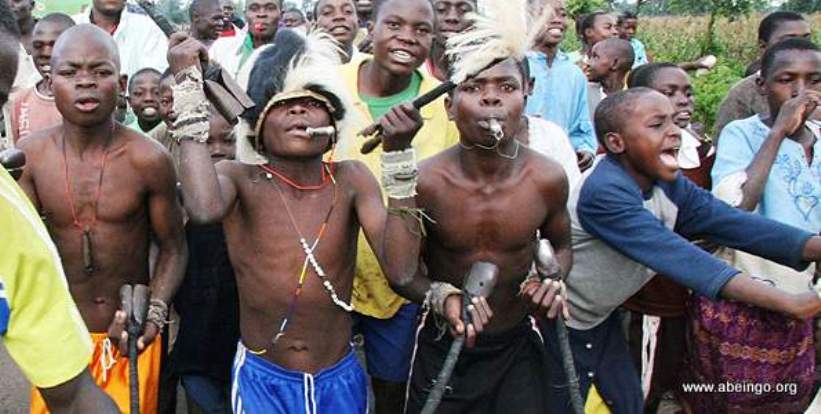 The months of August to December are normally marked with continuous celebrations in Bukusu land as these are the months when the community carries out traditional circumcision ceremonies. Circumcision in this part of the country is carried out in a big and striking ceremonial manner. If a boy getting to the house is able to block one of his aunts' who comes running with a cooking stick in an attempt to slap him, then he is good to go. In other words, if he displays enough bravery by blocking her blows, then his aunt will run home to inform others that he is set for the rite. It is believed to be a transition of a boy from childhood into adulthood. If you are a tourist and would want to experience this ceremony you could get in contact with one of the companies that help tourists have a glimpse of the entire ceremony known as Mount Elgon and North-West Kenya Ecotourism Promotions Limited. This is more than any of the normal Kenyan destinations people come to see as you will get immersed in this unique culture intemrily.
4. Scuba Diving In Coast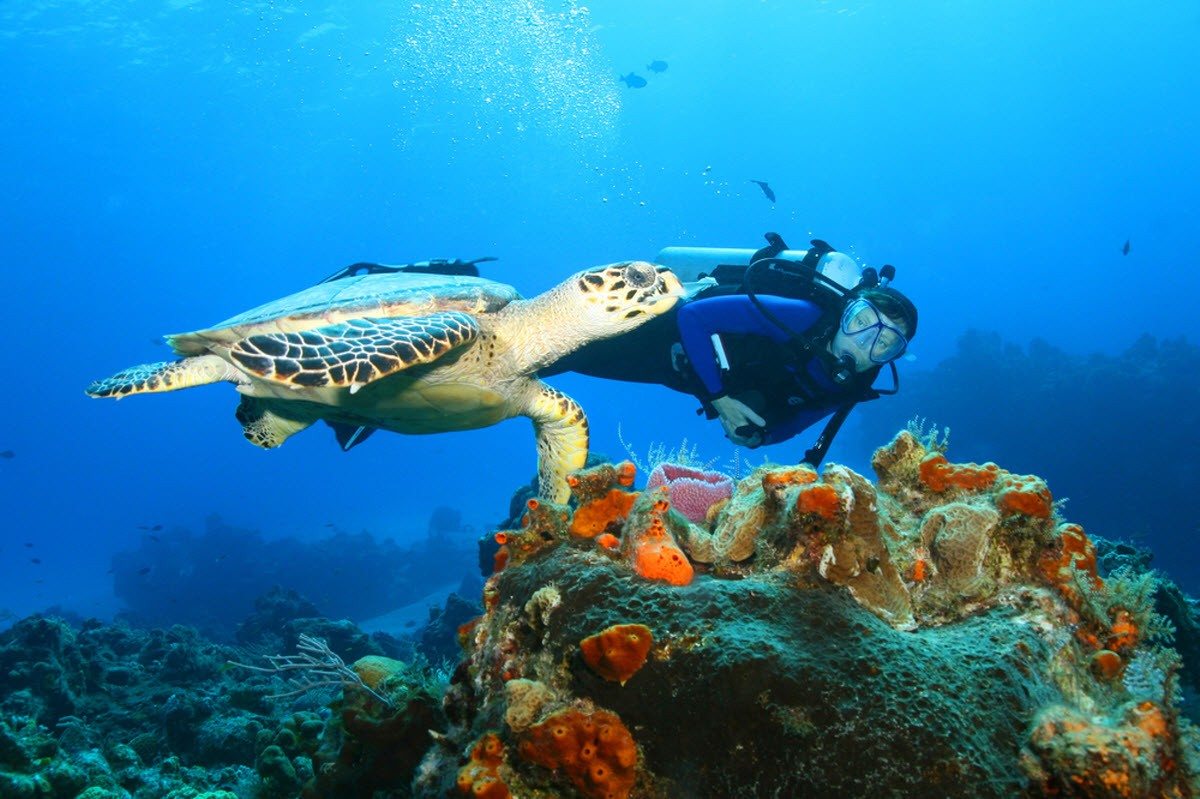 There are many Kenyan destinations to visit both on land and on water. While we are known mainly for the wildlife that roam our lands, we also have something beautiful to be seen in our waters.
Scuba diving in Coast grants you the chance of coming up close and personal with big, colourful tropical fishes. The waters of Watamu are warm and hospitable teeming with marine life. It is also clear so you could see clearly the magic of the blue sky on the water. Though not alone since you will be in the company of an experienced team while you take a nice boat ride into the waters and then diving in your beautiful costume, taking incredible selfies under water.
5. Lamu Festival
Lamu is a small island on the coast of Kenya. The island boasts a trop­i­cal cli­mate, an excel­lent vari­ety of accom­mo­da­tion and miles of empty beaches. Lamu is the best des­ti­na­tion to thrust aside the stresses and strains of modern life. Lamu Cultural Festival is an annual celebration of both the past and the future, the beliefs and traditions that are the heart and soul of the Lamu community. Taking a trip to this island during their annual festival is one of the best experiences you can ever have on earth. It is another happening in Kenya you shouldn't miss. The best of Lamu's culture is celebrated during this event. There are tons of activities that take place through the week-long event. The best highlight is the donkey-riding competition. As a matter of fact, a photo cannot completely capture how alluring and fun the festival is, so head to Lamu so you can have your own experience. There's also henna painting and playing Bao. Bao is the most ancient verified game in the history of mankind, according to archaeological evidence.
6. Botanical Gardens In Langata
A close encounter with this Eden-like environment will totally leave your jaw on the floor. This spot will be underrated if I describe the scenario here as just being extraordinary.  It is on the outskirts of Nairobi. It will enable you to discover more than 200 species of indigenous plants, take cute picnic photos and so forth, consider stopping by sometime. In fact, beings of every nature and species from other Kenyan destinations or habitats come to life in this lush and green garden, so go get your life strengthened here.
7. White Water Rafting In Sagana
When looking for things to do in Kenya, you must not forget about the awesomeness of the white water rafting in Saganna. It is the excellent spot for every daring and fearless person; both Kenyans and visitors who would like to see their adrenaline hike when rafting in River Tana which provides grade 3- 5 rapids. There is a nice place to camp, as well as green lawns to bask on and lots of great food selections. This is a perfect place to take your family or your date as it provides everything you might be searching for. Note that a first-timer is to be given a briefing before he or she enters the wild waters. This briefing encompasses knowledge of the kind of rapids that you should expect; their grading – 3-5 and other safety tips.
8. Ngong Hills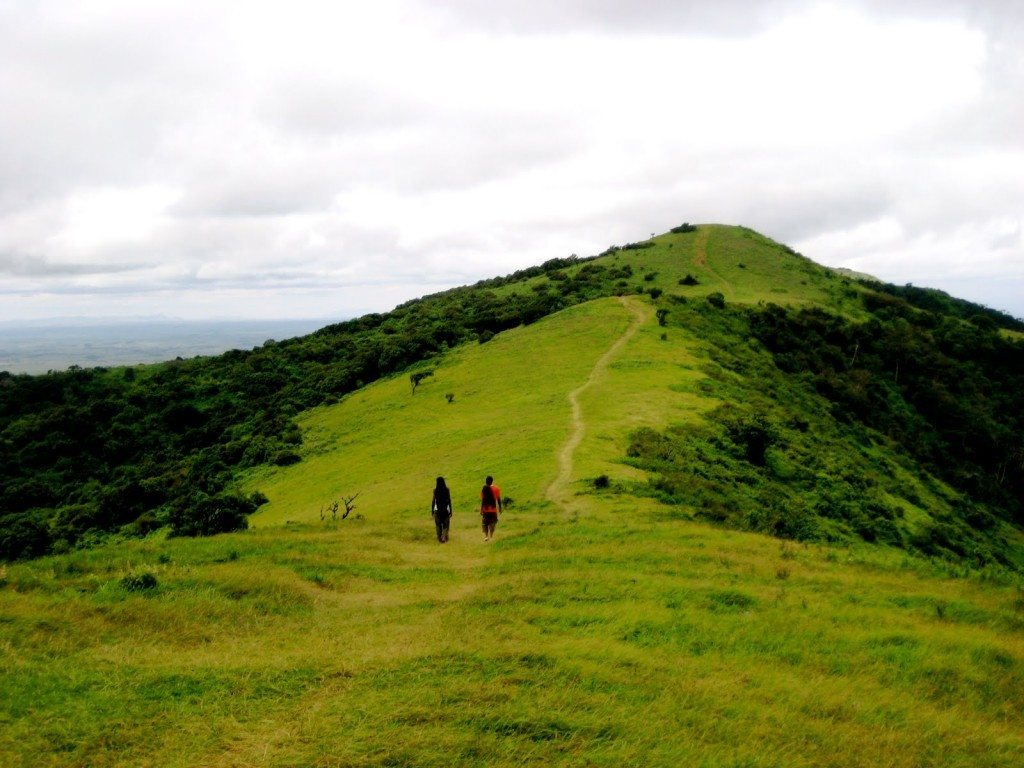 You should visit these hills named as one of the most romantic places to visit. They are peaks in a ridge along the Great Rift Valley, located southwest near Nairobi, in southern Kenya. The climate in the area is inspiring. The fresh air adds to its beauty making it most preferred when compared to dusty towns across Kenya.
9. Lake Bogoria
Best known for its flamingo population, geysers and hot springs, Lake Bogoria is just another spot you should not miss stomping before your death. It boasts jaw-dropping landscape, spas, table tennis sessions, excursions and gardens for retreats! Also, awesome meals like Nyama, Choma and international cuisines.
10. Sky Diving In Diani
You will learn what it means to fly during a tandem skydive in Diani. This spot gives you the chance to experience the thrill of free fall and a magnificent canopy flight over the coastline without any significant training. However, it begins with a 20-minute briefing from your instructor. Then you will board a plane, in order to have an amazing view of Diana landscape below just before the awesome moment of Tandem skydiving. This time not alone but with your instructor as it involves taking the skies at 10,000 feet. You will fall off the plane not because it's about crashing but for fun. The free-falling through a cloud, while peacefully descending once the parachute opens and landing safely on the beach – is an experience not to be missed. The $350 jump will give you an outstanding intense feeling; nonetheless, you will be descending at a speed of 200 km/hr, the fastest you'll ever hack – with your body.
11. Kamba Land, Kitulini hill Gravitational Force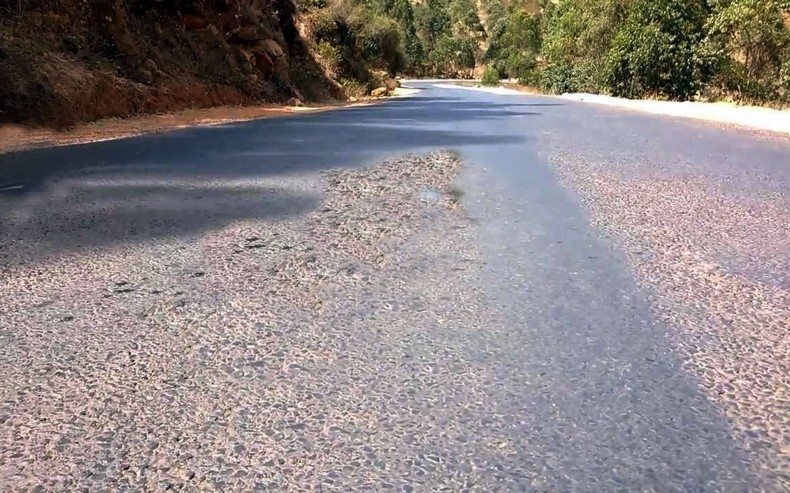 There is something distinct about this spot. Something way strange! It's a strange hill or anti-gravity hill which moves up things placed on it rather than moving down. It is clearly against the law of gravity. It was said that the weird happening here was discovered by a white settler who parked his vehicle by chance on that section of the road. He parked his car at the site with the gears free to go downstream to get water for his car engine. Upon returning he was stunned to find that the vehicle had moved about 50 metres up the hill. If you put your car on neutral, it will end up moving up the hill, despite the 45-degree steepness. Want to have the breathing and unique experience? You could head to Cai resort and spa.
Read Also: 13 Alternative Things To Do In Kenya Beyond Safaris 
12. Hot Air Balloon Rides In The Mara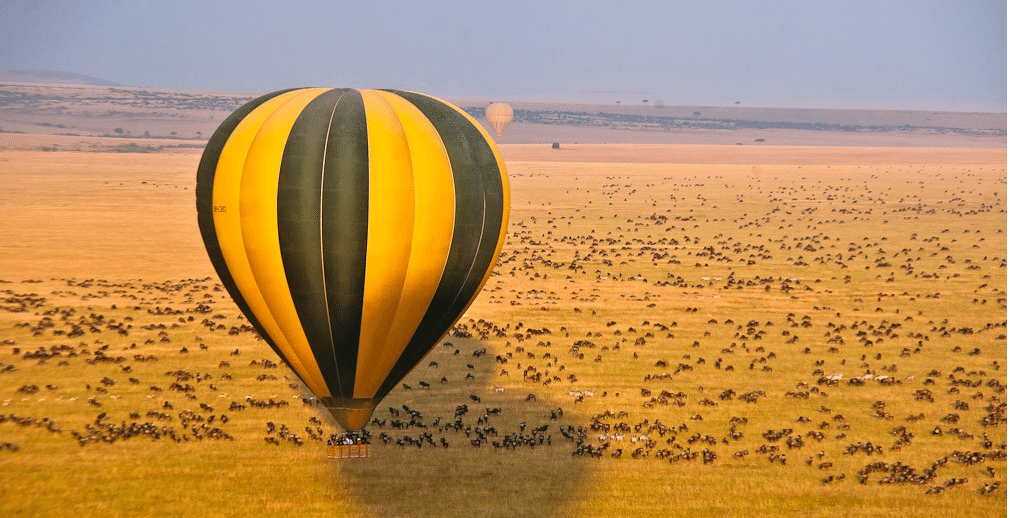 Here is another thing you need to do in Kenya before you die. Try a hot air balloon ride floating in the most romantic scenarios you have never imagined in your life. It is simply a place to go for your honeymoon. The ride will enable you to explore the wildebeest migration we mentioned earlier and you can take stunning aerial pics of elephants, lions, hippos and other animals within the Mara Ecosystem.
13. Bungee Jumping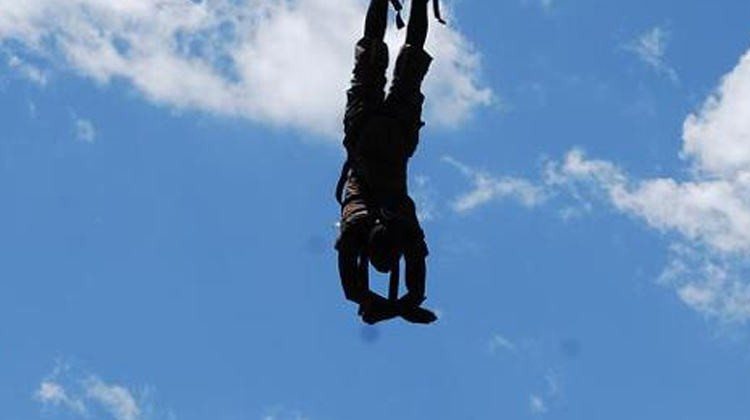 You can head to Sagana to have this adrenaline jumping. It involves a safety cord being connected to your back and then you fall over a distance of 60 meters without really touching the ground. This is certainly not for the faint-hearted. It is ultimately for people who are ready to fend off their fears as well as ready to have a feeling of sheer bliss as it's alive with exhilaration.
14. Chaka Ranch

These quad bike races and buggy tours are carried around the rolling countryside. The two activities promise relaxation, adventure and excitement for the whole family and team building. The Chaka Ranch Leisure Park is a new entertainment facility in Kiganjo, Nyeri County a two-hour drive from Nairobi City Centre. It's a place you can explore if you want to keep at bay the busy life of Nairobi, revitalize your mind and embark on plenty of activities. It is set on an extensive space between the stunning views of Mount Kenya and the Aberdare Mountain Range. It is one of the highly sought after Kenyan destinations which posses a distinctive outdoor entertainment facility consisting of the largest and widest collection of quad bikes and buggies in Kenya.
15. Kari Chota at base the Mt. Kenya
Kari Chota is situated very close to the most respected landscape in Kenya. Visiting the 10-acre plot located next to the Burguret river, you have the chance of having an exceptional view of Mount Kenya. The platform looks out onto the forest and the mountain, it is one of the inspiring Kenyan destinations to stop and take in the world in its best view. The native cedar and olive forest is just the sight you need to behold right away. There is an art gallery, warm water, an exemplary bird view, animals and much more fun stuff to document for a terrific Instagram-worthy adventure.
16. Kit Mikayi
Kit Mikayi is a rock formation, a tor, around 40 m high, located around 29 km west of the town of Kisumu in western Kenya. It is about 1 km from the Kisumu-Bondo road. The signboard is on the gate of Kit Mikayi primary school and entrance is via N'gop-Ngeso primary school. Kit-mikayi which means "the stone of the first woman", or "stone of the first wife", in Dholuo, the Luo language has an inspiring story to tell about nature. Though it is believed spiritually to be the answer to all human problems and predicaments yet it attracts visitors as it is one of Kenyan destinations tourists like the spiritual story associated with it. Some visitors come from far and wide to seek divine intervention and offer sacrifices while some are merely holidaymakers touring around the country.
17. The Crying Stone of Llesi, Kakamega county
You need to visit this spot to experience the great work of nature. It is another rock having an interesting story behind it. The big rock looks exactly like a gowned figure, that seems to have a perpetual mournful look on his face down to its toes. Just like someone going through never-ending tears flowing from 'head to toe. Based on scientific explanation; it is a plutonic rock made up of quartz, alkali, feldspar and mica. The water that flows down from its top is believed to be from a groove in the middle of the rock. However, the locals see it as something that has both spiritual and cultural importance while the government sees it as another tourist attraction within the Western Kenya tourism region. According to the locals when the stone cries, it is a good omen, showing an abundant harvest, for instance. When there is drought, the community carries out rituals here to persuade the gods to bring rain and to fend off looming calamities. Also, locals come here to carry out cleansing of those who have committed abominations like getting involved in incest.
18. Frere Town
The town has no tribe and was created for Freretowners- the descendants of freed slaves. It is named after Sir Bartle Frere, who played the front role in terminating slave trade. At Kengelini within the area is a big bell which symbolizes bells that were rung to alert the inhabitants whenever Arab slave ships were seen. The National Museums of Kenya has since fenced off the bell and declared the site a protected national monument. So you should head to this location to see the town which used to be the transit route for slaves who were captured and also find out the town's latest vibrant culture, the descendants of the intermarried slaves and foreigners, the centuries-old architecture and the brilliant coastal climate. This is one of the numerous Kenyan destinations you should include in your itinerary when visiting.
Read Also: Top 10 Most Dangerous Estate In Nairobi Number 1 Will Shock You
19. Sleeping Under The Stars, Loisaba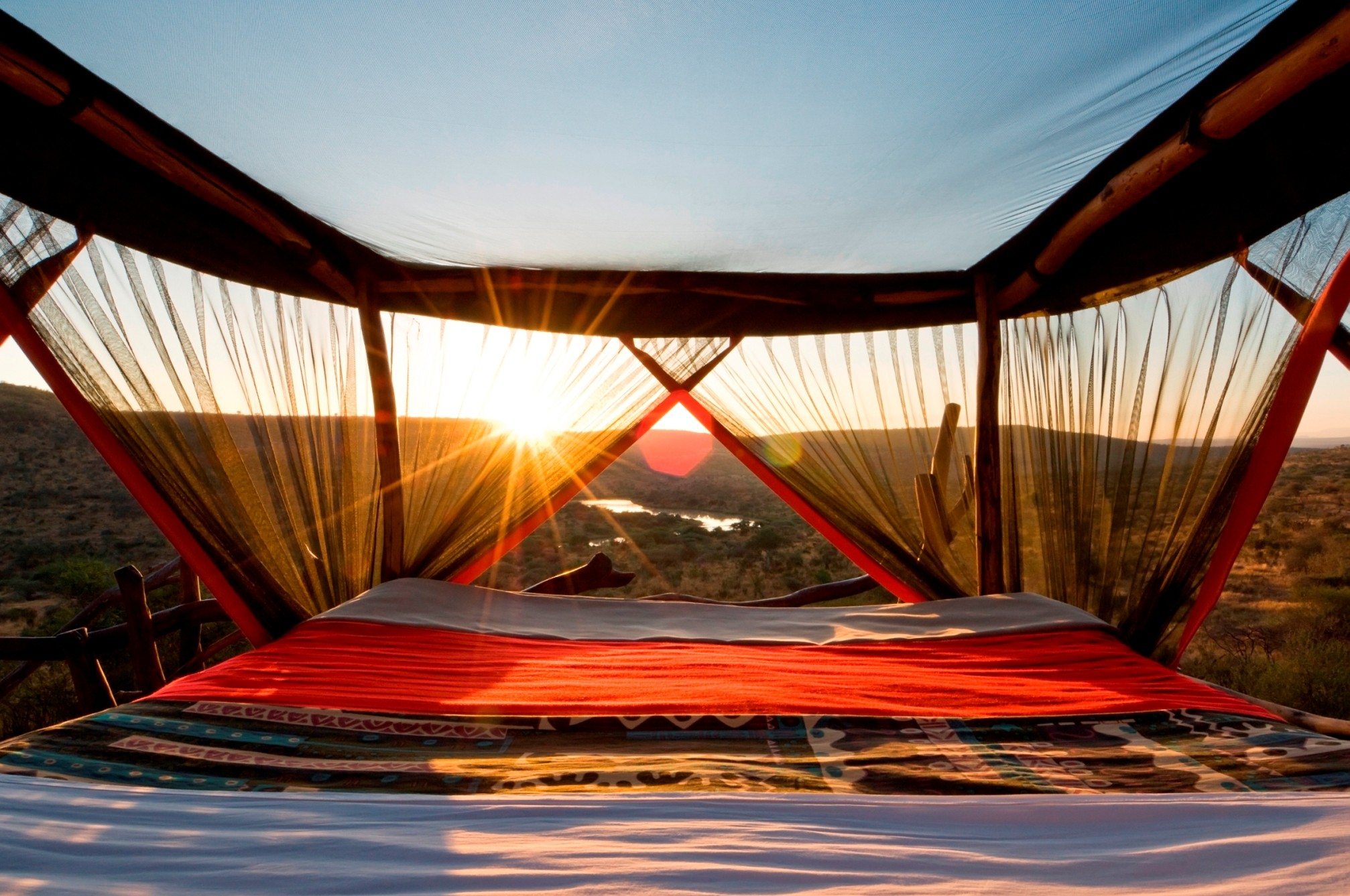 Loisaba is a wonderful place for those who want a small, exclusive safari experience. It's located only six hours from Nairobi by road. It compromises an outdoor bed few steps off the ground. You can sleep out under the stars on beds made just for the experience while the stars smile at you. You can also swim, go for horse-riding, biking, play tennis, relax, ride horses, go on game drives, as well as have magical sights of wild dogs, elephants, hippos and other appealing sights.
When you are exhausted after visiting all these wonderful Kenyan destinations, make sure you grab a Kenya-styled dish to give new strength to your entire being.