When a lag in your schedule affords you the opportunity to take a vacation or even work needs require you to travel from one place to another to achieve optimum results, it will probably do you a world of good to try out Wakanow.
Travel affords us unique opportunities for rest, relaxation or even just new experiences but before we can get to the point where all that begins, there are always a lot of things to do and a lot of hurdles to scale.
From getting the money needed to embark on the journey, to choosing the location, booking transport services, packing, dealing with other luggage needs and a million other considerations that depend on where exactly you are headed, there is quite a lot to consider.
See Also: Air Travel: Top 10 Best African International Airports For 2017; S.A Leads
A hectic pre-travel experience can taint an entire trip for you and even when you reach your destination, there are still considerations of comfortable places to stay.
Wakanow is a platform that arose to attempt to solve some of those issues. It is Africa's leading full-service online travel company which was founded by Obinna Ekezie and Ralph Tamuno.
Wakanow was initially known as Zeep Travel when the two friends founded it in 2008 as a closed B2B hotel reservation online platform for travel agents.
Since then it has evolved into a one-stop booking portal for Flights, Hotels, Visa Assistance, Holiday Packages, Airport Transfers, an international Travel SIM, a Prepaid Travel Card, a Loyalty program, and much more.
The Wakanow.com portal affords customers a broad selection of top travel deals. As the website puts it, it enables them to;
"Research, plan and book their domestic and international travel from the comfort of their homes and everywhere they are."
They are also afforded as part of the services, an "interactive Call Centre and physical travel centres numbering 34 and counting across Nigeria, with a dedicated travel centre strategically located at international airports for customers' convenience."
Wakanow currently has offices in Ghana, Dubai, UK, and the US and in 2017, they have set in motion plans to expand into several African countries and the rest of the world.
See Also: Here Are The Most Powerful African Passports
At the 2016 ATQ Travel Personality awards held in March last year, Wakanow founder and Group Managing Director, Mr. Obinna Ekezie, was named Travel Man of the Year. The award which recognizes the corporate and individual contribution to the growth of the Nigerian travel and tourism sector was a fitting accolade to the impressive growth of Wakanow.
The Wakanow Boss: Basketball Star Turned Businessman
The organizers of the ATQ Travel Personality awards said that the Wakanow boss won the keenly contested award because of his relentless drive in building one of Africa's largest and most respected travel brands with subsidiaries in the UK, Dubai, and US.
Obinna Ekezie's story is inspiring. He left Nigeria at 18 for the United States where he earned a full athletic scholarship at the University of Maryland from 1995 – 1999. In that period, he played for five teams in the National Basketball Association (NBA) and also represented Nigeria at the World Championships of Basketball in Athens, Greece in 1998.
He, however, retired early from a successful professional basketball career and on one trip home discovered the awesome opportunity in the Nigerian travel industry.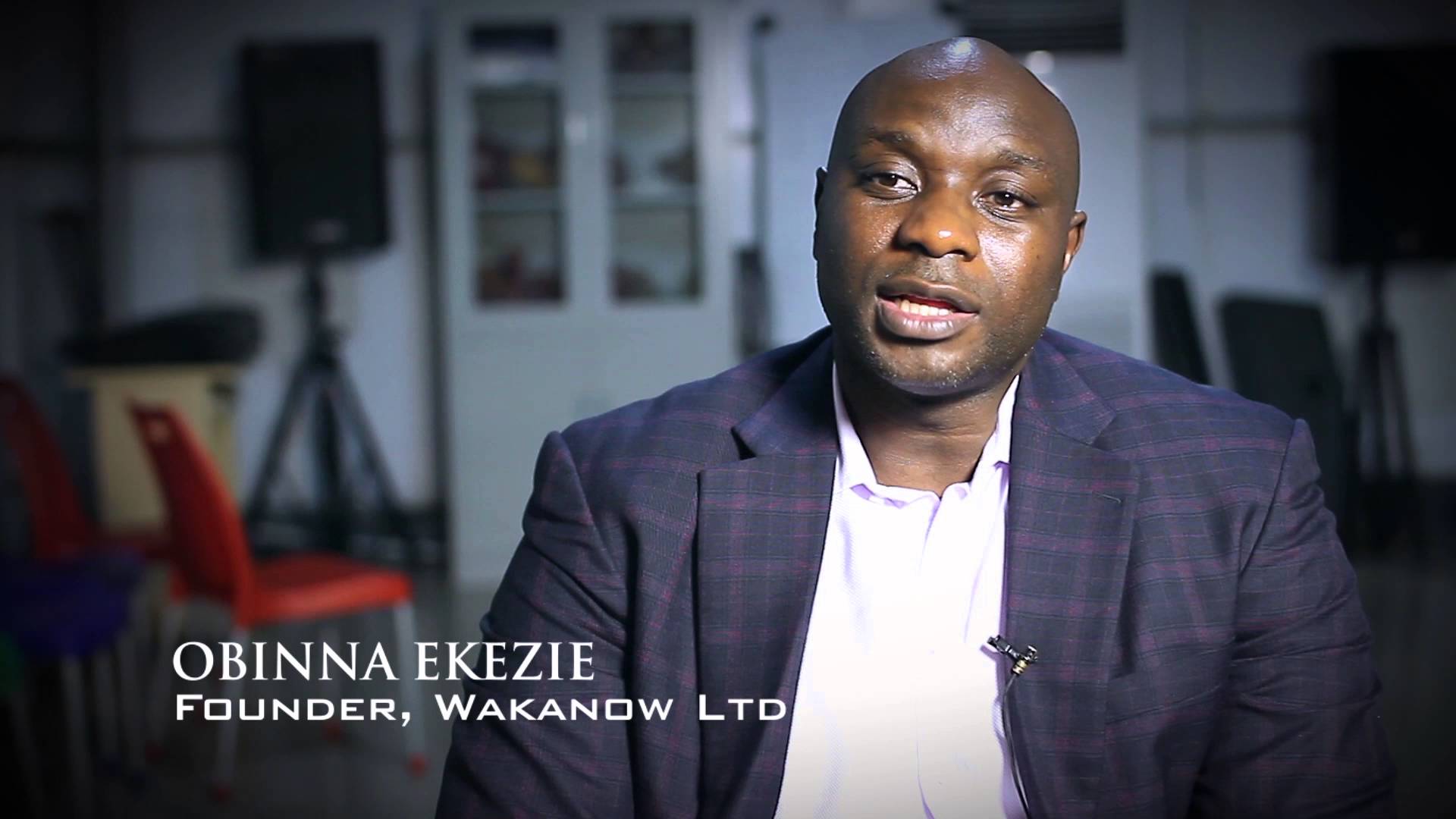 Obinna Ekezie was immediately drawn to that need in the Nigerian market, which at that time, in 2007, had over 1.5 million travellers. He rightly predicted that the space would be ripe with profits for any innovative business that would leverage technology to bring ease and cheaper rate options to Nigerians.
Wakanow.com or Zeep travel as it was still called back then did not have a smooth journey in the initial two years of filling that space. All that changed, however, when Wakanow was selected as the official ticketer for the South African 2010 World Cup.
Again in 2010, a CNBC Wakanow feature allowed the platform, even more, visibility and after executives of the New York-based multi-billion dollar investor Tiger Global saw it, they made an undisclosed multimillion-dollar venture capital investment in the travel technology start-up.
Wakanow.com Never Looked Back
With that much needed financial boost, Wakanow expanded to taking on flight bookings, visa processing, pick-up services and B2C hotel reservations with a plugin to over 45,000 hotels worldwide. A workforce expansion was also in order and their staffing capacity soon grew to a 180 person strong workforce.
A winner of the Tony Elumelu's fastest growing company awards and a host of other industry-led awards, Wakanow.com is not looking to slow down, especially now that there is so much more competition in the travel industry to contend with.
Having evolved completely to what it is today, here are some things to easily understand with Wakanow.
Flight Booking
One very interesting thing with Wakanow is that it allows you to not only have your flight booked, but also book a taxi and even accommodation before leaving. You can easily book flights online with international airlines such as Qatar Airways, Turkish Airlines, British Airways, KLM Royal Dutch Airlines, Kenyan Airways, and many others. It also provides local flight booking services for Nigeria, Ghana, and Kenya, and these too could be booked online.
While there is an option to either book flights on their website or through its app, for now, the mobile Android app is not the best, just as it is with the ios.
Office and Contact Details
Wakanow has offices in different countries including Britain, Nigeria, Ghana, and Kenya.
Here are the office addresses and their contact details:
London Office: 3rd floor, 46/50 Coombe Road, New Malden, Surrey, KT34QF, United Kingdom
Phone No: +44(0)2035383369
Email: [email protected]
Nigerian Office (Head Office): Plot 8, Elegushi Beach Road, Ikate Roundabout, Lekki, Lagos
Phone No: 0700WAKANOW (07009252669), 07030095727 07028413705
Email: [email protected]
Ghana Office: Ground Floor, Millennium Heights Building, 14 Casely Hayford Road, Airport Commercial Area, Accra
Phone No: +233 242 435515, 0307082484
Email: [email protected]
Kenya Office: Ground Floor, Viking House, Waiyaki Way, Westlands, Nairobi, Kenya
Phone No: +254 (0) 207640793
Email: [email protected]