If you are a fan of drag racing, then you will most certainly have heard of Kye Kelley. The American media personality is one of the most popular drag racers in the world. Touted as the fastest racer in his country, Kelley has won several races as well as mouth-watering cash prizes. He has also featured on several TV shows and is widely regarded as the man to beat. Want to know more about this real life fast and furious guy including his net worth? Then, we have got all the details right here.
Who Is Kye Kelley?
Kyle Kelley II was born on the 18th of May 1985 in Magnolia, Mississippi. The drag racer hails from a family of four. It comprises of dad, Kyle Kelley, mom, Tammy, as well as a younger sister named Lacey Howell. Kelley grew up in very humble circumstances; his father was a factory worker while his mother was a hairdresser. The family didn't have much, and the situation further worsened after Kelley Sr. bailed on his family. The young Kelley thus had to do several jobs, including milking cows and bagging groceries, in order to help out. He, however, did not allow this state of affairs to rob him of his zest for life. He took joy in outdoorsy activities such as fishing and hunting. Kelley also performed excellently in his academics and was able to gain a scholarship to a junior college.
What Does He Do For A Living?
Kye Kelley is a professional drag racer. He doesn't do it for the fame, nor the money, but simply because of his passion for it. Kelley first fell in love with racing when he was just a little child. He grew up riding ATVs and dirt bikes and later graduated to other faster vehicles. The young man initially started out by racing with groups of friends, as well as other locals, who matched up against each other for fun and for money. He later progressed to grudge racing in places such as Mississippi and New Orleans. Kye Kelley presently competes in the
No Prep category. No Prep is a legally-sanctioned type of street racing. It takes place in a track that simulates the conditions that are found on a public highway. For his races, Kelley utilises a legendary third generation Camaro nicknamed The Shocker. At the time of purchase, The Shocker was nothing more than a piece of junk. Kelley, however, took his time to fix it and the car now boasts of several incredible parts. They include an original steel body 1984 Chevrolet Camaro, Moser rear end, mark micke transmission and shifter, Larry Jeffer race car chassis work, Mickey Thompson tires, weld wheels, optic armour windows, and 903 cubic in fuel injected Big Block Chevy, etc. The Shocker is now regarded as the fastest streetcar in the world and has helped Kelley triumph in many races.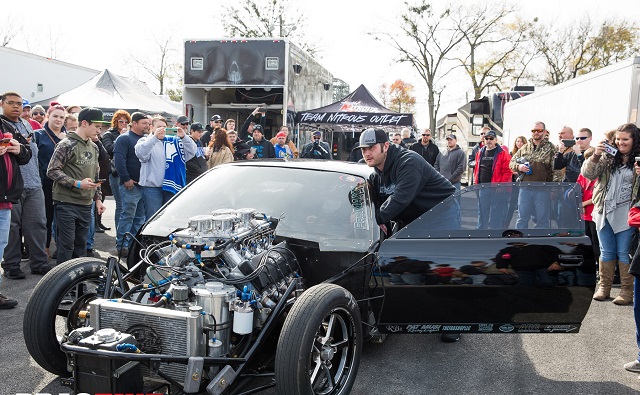 Kye Kelley's Net Worth
It must be noted that Kelley's glorious career has not come without some costs. Street racing is an expensive affair as the driver bears the cost of transporting himself, and his vehicle, to race locations all over the country. The racer also bears the cost of repairs and replacing parts. Despite all these, Kelley perseveres in the sport because it is something that he cherishes. This perseverance is paying off as he now has a net worth estimated at a cool $500,000.
A significant portion of Kye Kelley's net worth comes from his earnings from the TV show, Street Outlaws. Street Outlaws is a Discovery Channel show which premiered in June 2013. The reality TV show basically focuses on street racing; and provides an inside look into the action-packed races as well as behind-the-scenes drama. Street Outlaws has proved to be a big hit, and has spurned several spin-offs including Street Outlaws: Go Fish, Street Outlaws: New Orleans, Street Outlaws: Crash Course, Street Outlaws: Memphis and Street Outlaws: Thick As Rubber. The show features other well-known drag racers, such as Big Chief, Daddy Dave, Murder Nova, Dominator, and Kelley reportedly makes about $150,000 per episode.
See Also:  Richest Gold Rush Cast Members and Their Net Worths
Another source of Kye Kelley's net worth is his day job. The drag racer has spent the last decade working in the petroleum refining industry. Kelley initially started out as a lowly fire-watcher and was paid $10 per hour to be on the lookout for fires that may result from welding. The Magnolia native has now worked his way up to the post of a superintendent and has 250 people under his supervision. Another source of Kye Kelley's net worth is his performance shop. The media personality owns a performance shop in his hometown of McComb, Mississippi. The shop provides performance-enhancing upgrades for vehicles. They basically cater to racing and auto enthusiasts.