Vine was a video social media platform that allowed users to share six-seconds long videos with their followers. Even though the service was shut down prematurely, many people were able to garner fame and fortune while it lasted, through endorsements and ads from several top-notch companies. Some Viners even accumulated a massive fan base as a result of their time on the platform, garnering millions of followers who have followed them onto other platforms. Below is a list of the top Viners in the world who are also successful YouTubers. Bear in mind that this list is classified by the number of followers they amassed on the video app.
Top 20 Viners In The World 2021
20. King Bach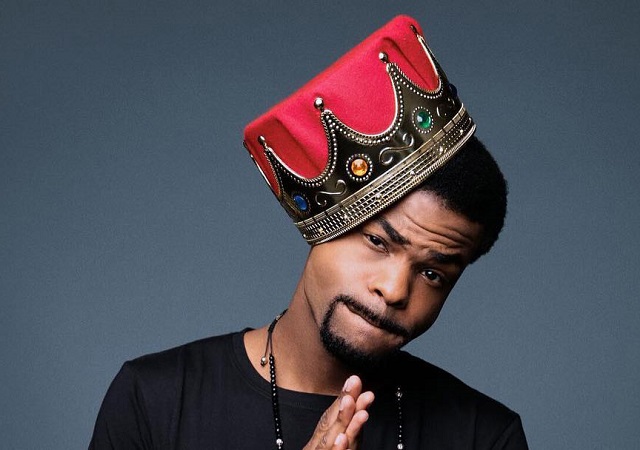 Among the Top 20 Viners, Andrew Bachelor alias King Bach, a Canadian American star was the number one Viner in the world with 11.3 million followers before the termination of the app. He then focused on creating content on Instagram (where he has over 20 million followers), YouTube, and his channel BachelorsPadTV, where he has ever stayed in touch with over 2 million subscribers. Aside from his online career, he has been featured in several movies and TV shows such as Soul Man, Black Jesus, and Fifty Shades of Balck, among others.
19. Amanda Cerny
Amanda Cerny is a Fitness professional, television personality, and founder of Play Foundation. The YouTuber from Pittsburgh, Pennsylvania in the United States was already popular on Vine before she began uploading on YouTube. Her videos on the app were centered around Health & Wellness. After the app was shut down, she continued to post on her YouTube channel, which now has over 2 million subscribers.
18. Drew Gooden
Drew Gooden is an American filmmaker and YouTuber who first gained fame for his sketchy six-second comedy skits on Vine. He later shifted his focus to YouTube, where he uploads commentaries. His commentaries usually take his fans around bad life hacks, Instagram comedy, and other YouTubers. Gooden has also worked with fellow YouTube creators, Danny Gonzalez and Kurtis Conner.
17. Destorm Power
Born on January 30, 1982, in Baltimore, Maryland, Destorm is an American actor, social media personality, and comedian who has over the years, stayed in the spotlight for his creative content, uploaded on his social media platforms, including Facebook, Instagram, and of course, YouTube channel, DeStorm.
The YouTube star uses the channel to promote his musical endeavors, and so far has been able to garner much following and support from fellow YouTubers and celebrities in the entertainment industry. It should be noted that DeStorm started his career with Vine.
16. Thomas Sanders
Thomas first appeared on Vine as Foster-Dawg but later rebranded himself as Thomas Sanders. He swept his followers off their feet with his funny parodies of Stitch from Lilo & Stitch and Stewie from Family Guy. He opened his YouTube channel in 2009, four years before he started posting on Vine, but it was on Vine that he gained relevance before he fully focused on YouTube. The YouTuber from Florida is also the brain behind the channel Thomas Sanders &Friends, which has about 350,000 subscribers. Also, he emerged as the winner of the 2014 Favorite Vine Celebrity Contest and the 2016 Streamy Awards Viner of the Year. He is also a musical theatre star.
15. Inanna Sarkis
Born in Hamilton, Ontario, Inanna Sarkis is a renowned social media personality, popular YouTuber, and actress. She obtained a bachelor's degree from Ryerson University and had plans to study law. However, her career path changed after she scored success on Vine, which she started posting comedy skits while still in high school. She later joined YouTube on Dec 18, 2006, and a few years later, she is rated amongst the top successful social media personalities that moved from the now-defunct video application, Vine to YouTube.
So far, her channel has recorded over 435,803,693 views in total with about 66 video uploads. She also thrives on Instagram, where she has over 11 million followers. Beyond her YouTube success, the Canadian content creator has also worked as a model and worked in short films such as Waiting For Him (2019) and its sequel After (2020)We Collided. She also wrote and directed a short film called Aura, which is based on creating awareness about human trafficking, a widespread issue in the USA.
14. Jason Nash
Before the close of Vine, Jason Nash had a strong social media presence in the six seconds app. His comedic content earned him about 2 million followers until 2017 when the app was shut down, and Josh continued on YouTube. He created his channel in 2013 and has over six hundred videos with more than five hundred million views in total. Away from social media, Jason has also made a mark as an actor. He has starred in several films and has also developed shows for respectable TV channels such as Fox, NBC, CBS, Oxygen, and IFC.
13. Danny Gonzalez
Danny Gonzalez is famously known for his comedy and reaction videos on YouTube. The American media personality is dubbed as one of the most successful YouTuber who made it out from Vine after the app closed in 2017. Before YouTube Danny was already a household name on Vine, where he had almost 3 million followers, but he made his big break on YouTube when he started Troom Troom reaction videos. He also began posting musical content as he launched his music career, producing funny and parody songs, like his popular song, "My Dad Is Rich."
12. Sam and Colby
The duo, Samuel John Golbach (b. November 27, 1996) and Cole Robert Brock (b. January 2, 1997), popularly called Sam and Colby (coined from their first names) are one of the prominent content creators that became successful on YouTube after their Vine successes were short-lived. On their Vine account, they had over 1.6 million followers with their popular videos on Vine being the two-part Following Fat People series and their Public Disturbance series. In 2014, just before the app was shut down, the duo who are both from Overland Park, Kansas began their YouTube career.
Their first video on YouTube was posted in November of that year. The former high school mates started with comedy and challenge videos, and they recently transitioned to posting Exploration series and Overnight series. Their activities on YouTube has garnered them over 4 million followers with more than five hundred million views over the years.
11. Cody KO
The former Viner became popular on YouTube from posting commentary videos, where he criticized personalities in comical ways. The Canadian YouTuber, who graduated from Duke University, posts different videos basically critiquing and commentating on other personalities and videos on YouTube and Instagram. He is mainly associated with fellow, former Vine star, Noel Miller, who he collaborates with in most of his videos.
10. Anwar Jibawi
Before he began his YouTube channel in 2016, Anwar was fond of posting short comedy videos on Vine. He is also known to be behind the launching of the renowned boxer, Mike Tyson's YouTube channel. Tyson has been featured on his YouTube channel on several occasions.
9. Rudy Mancuso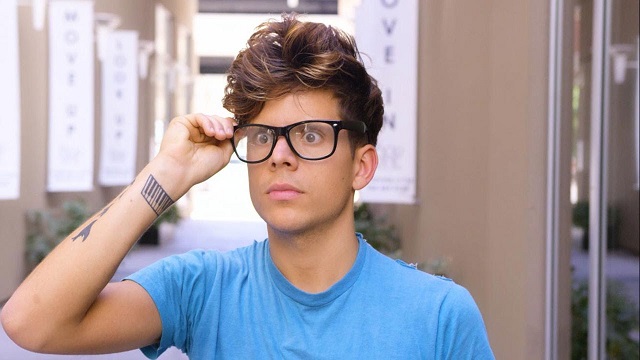 Rudy made the Top 20 Viners in the world list following his numerous comedy video uploads that gained him recognition. He has also featured in many movies, TV series, and music videos. His Vine videos were inspired by his Hispanic background and his passion for playing many instruments.
9. Hannah Stocking
Hannah Stocking is of Greek-American origin. The internet personality first began making comedy skits on the Vine app in 2013 and continued her social media successes on YouTube. She currently has over 7.6 million loyal subscribers on her channel.
7. Gabbie Hanna
Born Gabrielle Jeannette Hanna in New Castle, Pennsylvania, the content creator began her Vine app career in 2013, with the name The Gabbie Show. She made her breakthrough by uploading short videos on the app and later began a YouTube channel with the same name. After the closure of the Vine app, the University of Pittsburgh graduate placed her full focus on building her YouTube channel, which she created in 2014.
In recent times, she changed her name to Gabbie Hanna. The YouTuber has recorded more than 1.3 billion views on her channel, where she uploads videos centered around lifestyle and comedy. She also has another channel named The Gabbie Vlogs (changed to More Gabbie Hanna in 2019), which has gained over 1.5 million subscribers and almost 200 million views.
6. Juanpa Zurita
The Mexican social media influencer, vlogger, actor, and model is on the A-list of Viners that made it big on YouTube. His Vine videos were published contents in both Spanish and English. Beyond his YouTube career, Zurita also acts, models, and makes TV appearances.
5.The Dolan Twins
The Dolan twins, which consist of  Ethan and Grayson Dolan, have been consistent in dishing awesome contents since 2013 when the duo first began in the Vine app. Later in 2018, they formed a sister group (also twins), The Sister Squad, with fellow YouTubers, James Charles and Emma Chamberlain, and this has made their YouTube journey more fun, creative, and interesting.
4. IISuperwomanII
Lilly Singh, better known as Superwoman or as it is styled IISuperwomanII, is a Canadian content creator whose comedy skits on Vine gained him more followers. When the app shut down in 2017, Lilly continued to drop her videos on her YouTube channels, which she began in 2010. On her YouTube channel, she has more than 14 million subscribers, and her videos have received more than 3 billion views in total. She has also opened another channel, Lilly Singh vlogs, which currently has about 2.8 million subscribers, as well as millions of views.
3. MrBrent98
Though he adopted the stage name MrBrent98 in his contents, the American actor and social media personality was originally born Brent Austin Rivera. He, just like the majority of others on this list, once operated and began their careers on Vine, one of the original video streaming platforms.
2. Liza Koshy
The beautiful American actress and Television host joined Vine in 2013, where she uploaded short comedy skits and went ahead to start her YouTube channel with series like Liza on Demand, and Jingle Ballin, amongst others.
1. David Dobrik
The Slovak-American is a Vlogger on YouTube known for uploading comedy skits with The Vlog Squad (his friends). Before he started his YouTube channel in 2015, David was a content creator on the defunct Vine app, with a huge following also. Due to his rising stardom on YouTube, sometime in March 2020, The Wall Street Journal described him as "Gen Z's Jimmy Fallon".
Recap
Here's a quick recap of the Top 20 Viners In The World Who Became Successful YouTubers:
David Dobrik
Liza Koshy
MrBrent98
IISuperwomanII
The Dolan Twins
Juanpa Zurita
Gabbie Hanna
Hannah Stocking
Rudy Mancuso
Anwar Jibawi
Cody KO
Sam and Colby
Danny Gonzalez
Jason Nash
Inanna Sarkis
Thomas Sanders
DeStorm Power
Drew Gooden
Amanda Cerny
King Bach