Call her Daya, Zen, Z, Rocky, or Boo and you'll be right. For those who know Zendaya, she goes by several monikers. Perhaps it's simply proof that people really do like her. Since she first stepped into the limelight in 2008 as a child model in Marcy's, Mervyns and Old Navy, Zendaya has branched into singing and acting. A move that proved successful over the years. Zendaya's public career has been quite eventful and fans love to rave about her. However, too few know about her behind the camera. We're talking about her family life and those connected to her. This article walks you through that, So sit tight and enjoy the ride.
Zendaya Roots Are Quite Diverse
Zendaya was born as Zendaya Maree Stoermer Coleman on the 1st of September 1996, in Oakland, California; into the family of Clarie Marie Stoermer and Kazembe Ajamu (birth name, Samuel David Coleman). Her mother, Clarie, is of German-Scottish descent while her father is an African-American which means that the singer's roots are a mix of German, Scottish, and parts of Africa. Though we're not sure about her specific African country of descent, the origins of her first name could hold a clue. Her first name, Zendaya, is a Zimbabwean word from Shona; a Bantu language that means "to give thanks."
Earlier in her life, Zendaya began to perform at the California Shakespeare Theater in Orinda, California where her mother worked as a house manager. Zendaya received training at the theater's student conservatory program. Asides that, she also attended the Oakland School for the Arts where she was part of major productions such as Once on This Island as Little Ti Moune, and the male character, Joe, in Caroline, or Change.
It's no news that Zendaya has five half-siblings who already had children by the time she was born. That means the actress has been an aunt from the get-go. Let's tell you more about her parents.
The Actress/Singer's Father, Kazembe Ajamu Serves As Her Manager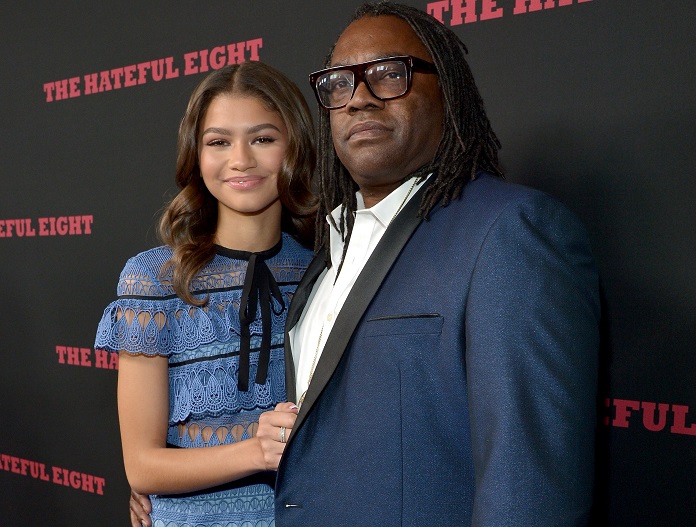 Although popularly known as Kazembe Ajamu, his birth name is Samuel David Coleman. The change of name came due to several reasons. But the most outstanding of all is that Ajamu wanted to mince no words about his origins. He is keen about letting everyone know he has African blood running through his veins and would change his name to make that point clear. Although not much is known about Ajamau's work history, it is known that he was once a school teacher. However, that role became focused on Zendaya his daughter whom he now manages professionally.
Although they have been together since the 1990s, Kazembe Ajamu only married Claire Stoermer in 2008. However, they separated in 2016, when Claire filed for divorce. While Zendaya seems to be the only child the media flaunts in our faces, there are five other children behind the camera who occasionally show their faces for the world to see. Before meeting Claire, Ajamu had five children from a previous marriage. Before we list them out one at a time, let's tell you a bit about Zendaya's mom.
Her Mom Has An Interesting Mix of Careers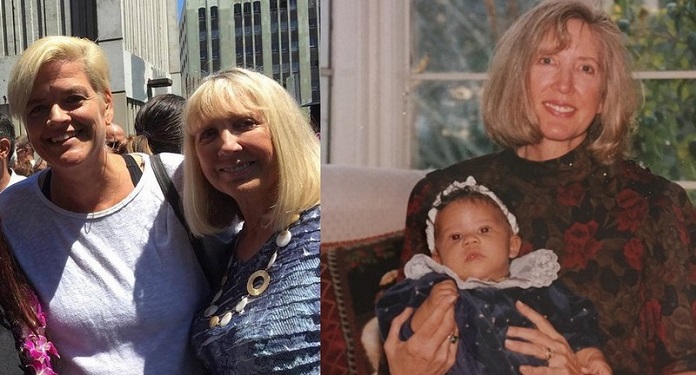 Claire Marie Stoermer has German, Irish, Scottish, and English roots. As of this writing, she works as a manager at the California Shakespeare Theater. Like her husband, she also has a thing with teaching. She currently works as a teacher at Oakland Unified School District, but that's not all… Claire designs Jewelry too. She owns and operates a Kizzmet Jewelry company. Zendaya, who happens to be her only Child, frequently rocks her beautiful pieces. Claire's work at the theatre inspired Zendaya to pursue a lifelong career in acting. She also attributes her career success to the amazing relationship she has with her grandmother, Daphne Stoermer.
Meet Zendaya's Five Half-Siblings

Kaylee Coleman
Zendaya's eldest sibling is Kaylee. According to the actress, Kayle has been such an inspiration to her and has taught her a lot growing up. On Kaylee's birthday, Zendaya shared a touching post on her Instagram handle, which said much about Kaylee's immense role in shaping her into what she is today.
Katianna "Kizzy" Coleman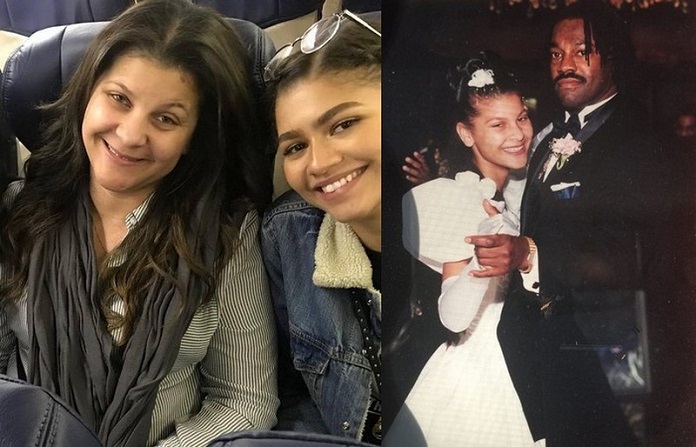 Katianna lives in Los Angeles. Asides that, there is pretty much no information about her on the internet.
Annabella Coleman
Like Kizzy, Zendaya has been a close pal of her sister Annabella and they continue to maintain a close-knit relationship.
Julien "EZ" Coleman
Julien is Zendaya's oldest half-brother. Like her other siblings, Julien is not given to appearing in public too often, he is however, occasionally seen in family photos posted online. He goes by the moniker, EZ, and is a father of three kids with his wife Sonja.
Austin Coleman
Austin Coleman is the other part of Zendaya's two half-brothers. He is quite close to his famed younger half-sister and even accompanies her to public events and performances. From what we gathered, he is a lover of fashion, as his half-sister and loves to appear in glitz.
Zendaya is close to both her parents and siblings and has on a few occasions stood in their defense on both Twitter and Instagram when trolls came hunting. Her father is also protective of her and keeps good tabs on his little girl. Why not? He is also her manager.
Zendaya Has Been Romantically Linked with a Handful of Fellow Stars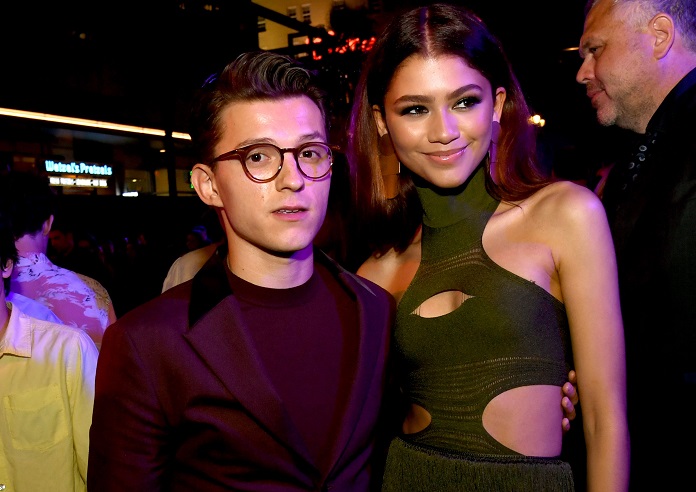 Zendaya's love life seems to be a mystery of some sort. Atypical of stars like her with a similar career trajectory, the actress/singer has been linked with a number of fellow Hollywood stars.
She was first linked with Trevor Jackson the two have been close friends since she was 12. Trevor was rumored to have gone on dates with her from June 2012 to April 2016, but the duo maintained that they were just close friends and nothing more. However, when Zendaya revealed to Vogue in April 2017 that she was in a four-year relationship, fans were quick to trace it back to Jackson whos music video she played his love interest. Zendaya revealed the relationship ended badly and she didn't mention Jackson in the interview, it was later discovered that she and Jackson unfollowed each other on Instagram.
See Also: Olivia Munn Dating, Boyfriend, Parents, Husband, Ethnicity, Age, Height
Next up was her Spiderman Homecoming co-star Tom Holland whom she was rumored to have dated from around July 2017, but the actress debunked the claims in an interview with Variety. Similarly, she was said to have dated Odell Beckham Jr., an American professional football player. The two were spotted all cozied up at the Universal Grammy Awards. While her father sat a few spots away from the lovebirds.
The actress was then linked with Euphoria costar Jacob Elordi; cameras spotted the two on vacation in Greece in August 2019 but they maintained that they were just close friends and then in February 2020, they were spotted in a liplock.