Though the LGBT community still suffers repulsion from conservative religious groups, some celebrities are coming out to speak up for them, with some openly announcing they are members of the community. From athletes to actors, comedians, and journalists, it is a long list of brave stars creating a new path for future generations who might be afraid of prejudice and hide their sexualities. We've gathered 20 of such famous black gay celebrities walking out of their shells to inspire others like them and show them how to courageously endure or face whatever people have to say about them.
Let's meet some of the black celebrities you probably didn't know were gay;
20. Rashad Taylor
Occupation: Politician
Age: 42
Came out as gay: 2011
Married or single: single
Partner/Husband: undisclosed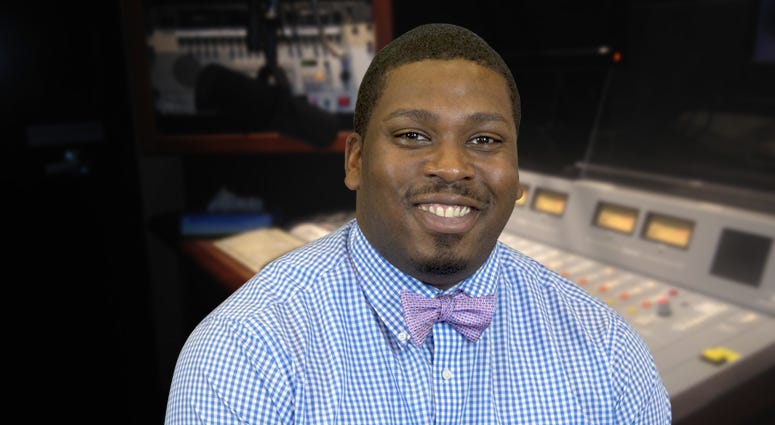 The former Georgia representative was once accused of using his office to solicit for sex and sexual relationships. However, the allegations were later whitewashed as the accuser did not have any proof. Taylor did not deny that he was indeed gay and became the first openly black gay man who has served Georgia General Assembly.
19. Andrew Gillum
Occupation: Politician
Age: 43
Came out as gay: 2020
Married or single: Married
Partner/Husband: Rashada Jai Howard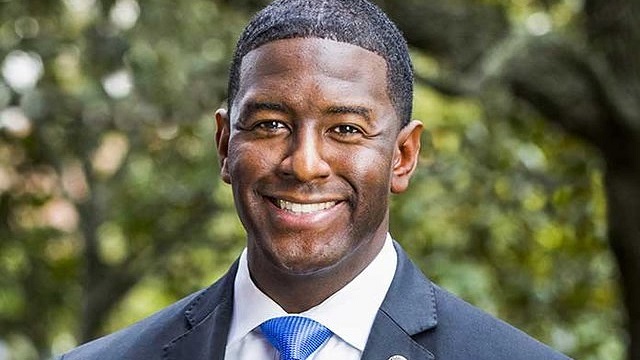 Sometime in March 2020, Andrew Gillum was profiled in a hotel in Miami on drug overdose and alcohol. Amongst the groupie in the hotel was a male escort. The suspicion of his sexuality continued until September 2020, when Andrew Gillum sat down for an interview with Tamron Hall on ABC and clarified everything, stating that he is indeed bisexual.
18. Todrick Hall
Occupation: Rapper, singer, dancer, YouTuber
Age: 38
Came out as gay: 2000
Married or single: In a relationship
Partner/Husband: Jesse Pattison, Cheryl (ex)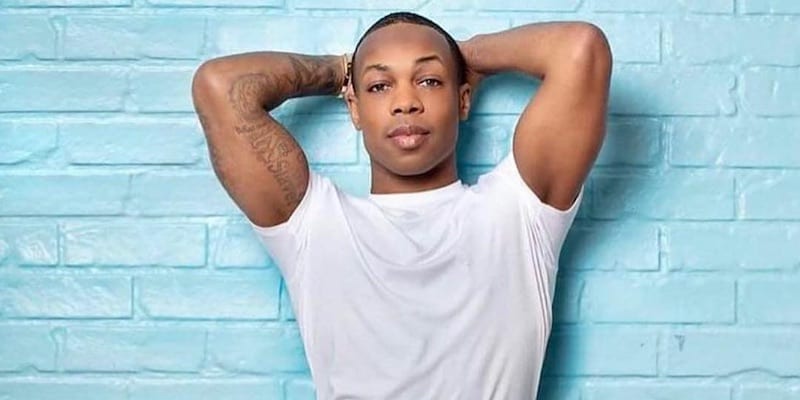 Todrick Hall rose to the limelight when he auditioned for the ninth season of American Idol. He has been intentional about promoting gay culture for black men through his art. A compilation of his videos titled Todrick was aired as a documentary by MTV in 2015. Todrick is also a staunch supporter of the LGBTQ community and sees himself as an ambassador of the black gay man.
17. Karamo Brown
Occupation: Television Personality, Activist, Actor
Age: 38
Came out as gay: 1997
Married or single: Single
Partner/Husband: Ian Jordan (ex)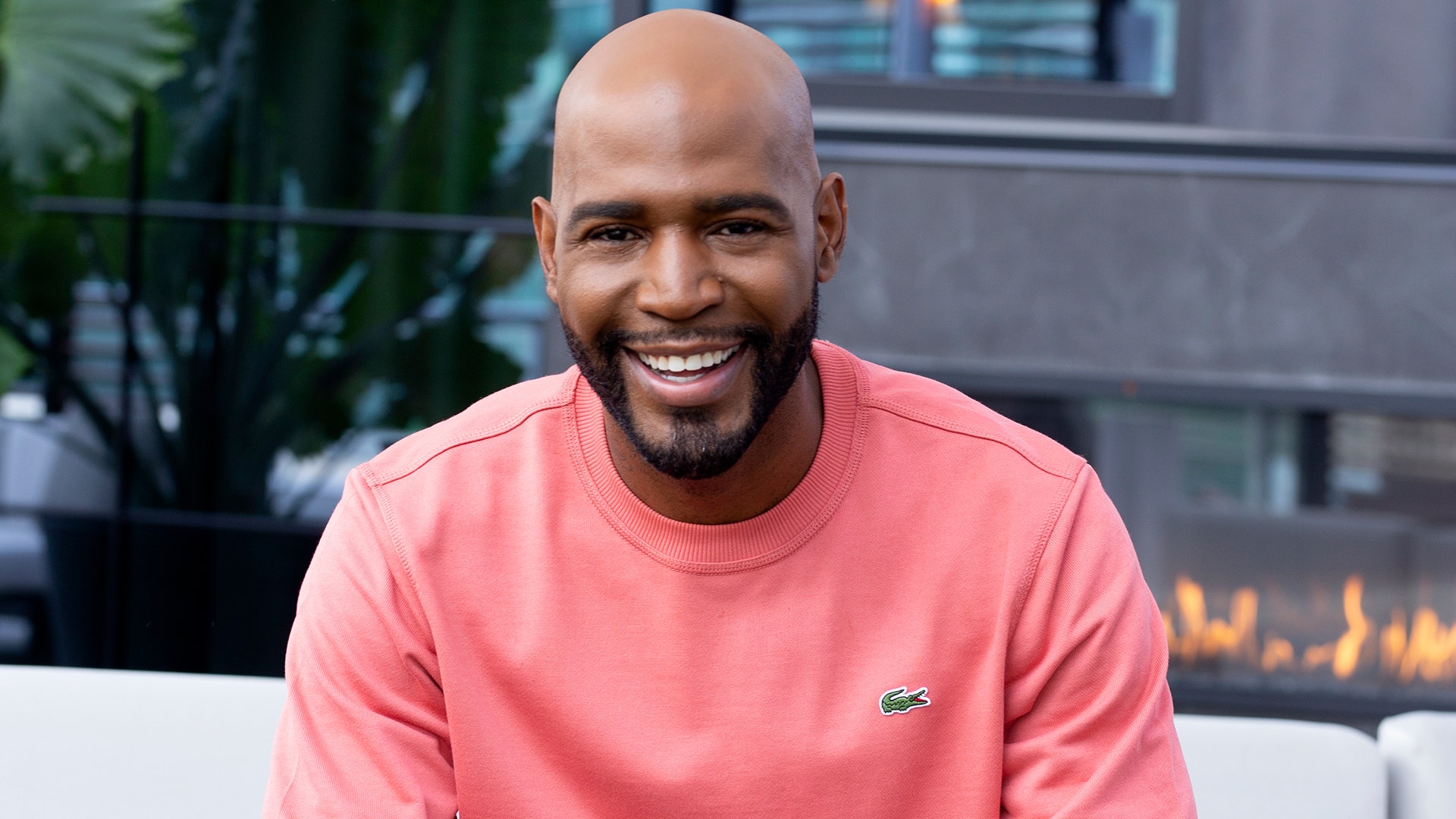 Throughout his career, the famous American TV personality has worked with different media houses, appearing on programs and reality shows such as The Real World: Philadelphia on MTV, Queer Eye, and a host of others. Karamo is also renowned as the first openly gay black man to be cast on a reality show. Until June 2020, Brown was engaged to his partner Ian Jordan, and before then, the two had been in a relationship for eight years, before their engagement in 2018 and eventual split in 2020.
16. Johnny Mathis
Occupation: singer, songwriter, actor
Age: 87
Came out as gay: 2017
Married or single: single
Partner/Husband: Unmarried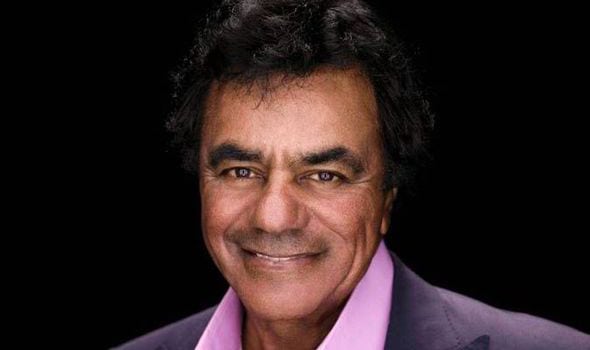 On two occasions, between 1982 and 2006, Johnny Mathis, a respected artist in the music industry, had spoken about his sexuality but in coded tunes. The legendary singer and actor will later come out of the closet in 2017, citing the death threats and intimidations he faced in the past as part of the reasons he was afraid to talk about being gay openly. The Grammy Award winner revealed that homosexuality is a way of life that he has gotten used to, and from all indications, he prefers to be with a fellow man.
15. Paris Barclay
Occupation: Television Director, Producer
Age: 87
Came out as gay: College days
Married or single: Married
Partner/Husband: Christopher Barclay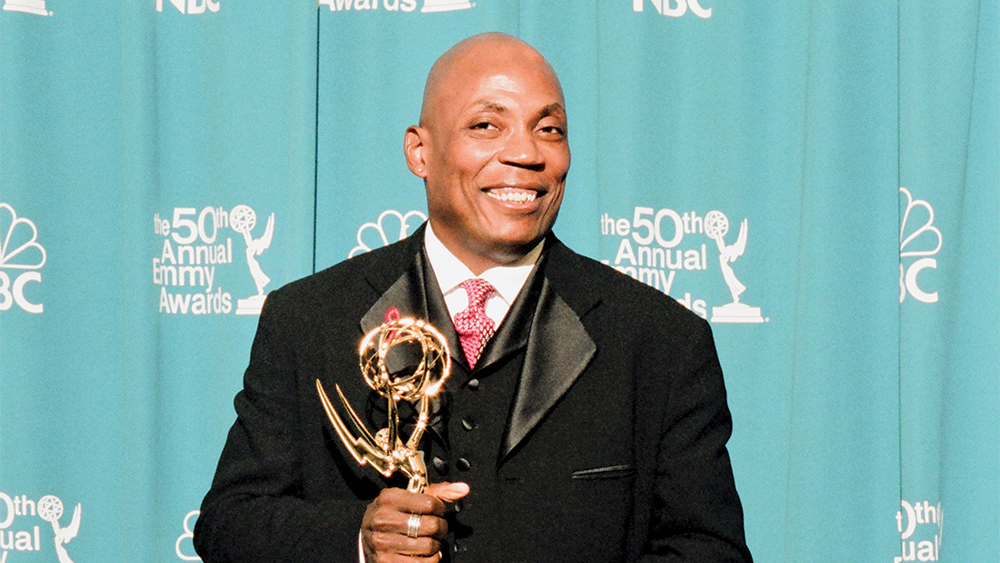 Paris Barclay is a popular figure in the American movie industry. He has been dubbed the busiest single-camera television director, with over 160 productions under his belt. It is common knowledge that Barclay has been open about his sexuality right from his college days, contributing his quota and penning write-ups to support gay rights. In 2008, he got married to his long-time partner, Christopher Mason. They share two adopted kids and don't seem like they are going to break up any soon.
14. Jason Collins
Occupation: Athlete (Basketball)
Age: 44
Came out as gay: 2013
Married or single: Single
Partner/Husband: Carolyn Moos (ex)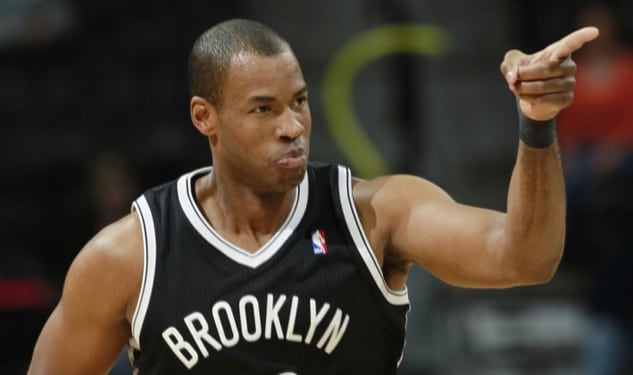 The American basketball player was previously engaged to fellow baller Carolyn Moos, but their relationship ended in a sour state in 2019. Before he began a relationship with Carolyn, Jason Collins had openly revealed he is gay in 2013 in an interview with Sports Illustrated magazine. Thus, he became the first active athlete to come out publicly with his sexuality in major American sports.
13. Andre Leon Talley
Occupation: Fashion Journalist, Author
Age: 74
Came out as gay: 2018
Married or single: Single
Partner/Husband: Undisclosed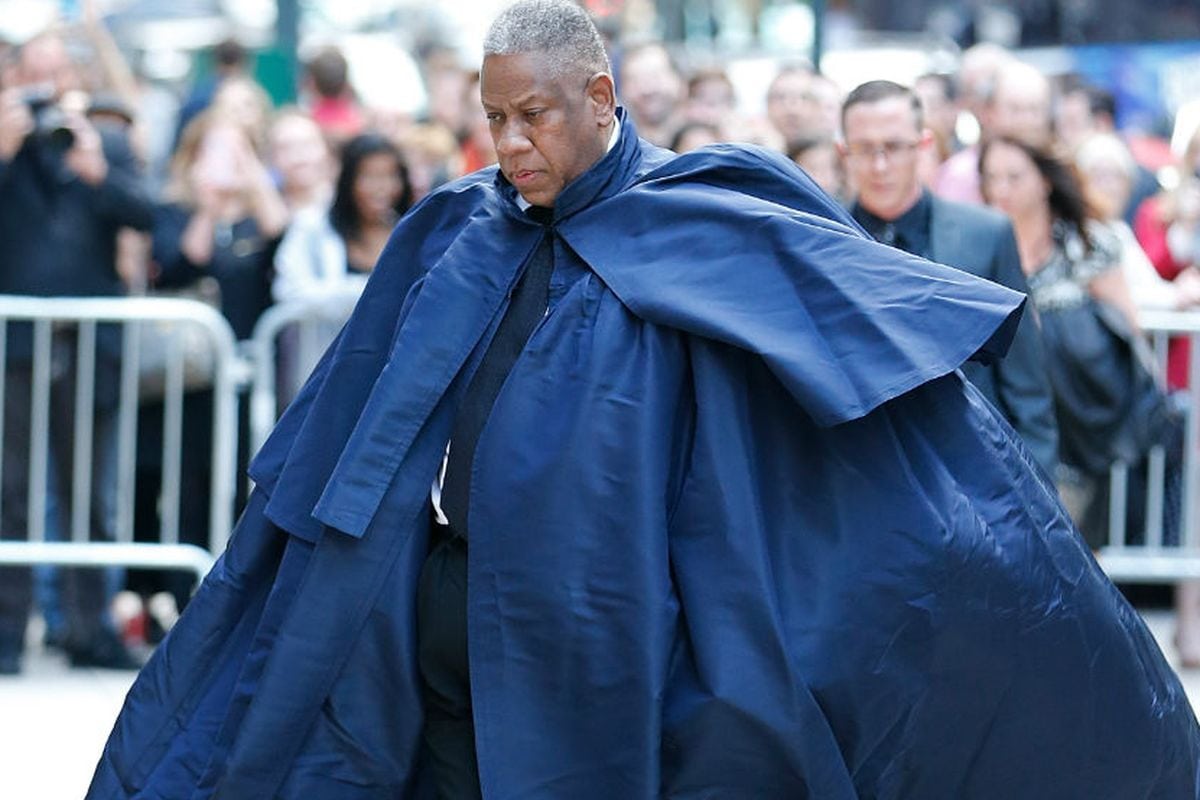 The American veteran journalist has worked as a creative director and editor with Vogue magazine, as an international editor at Numéro – a Russian magazine, and more.
In the past, Talley didn't have to battle with his sexuality. As a child, he dressed weirdly to church and one time embarrassed his grandmother for it. He has also had to face some angry students at Duke who hauled stones at him for his bizarre outfit. But he didn't come out that quick to share his sexuality.
As a matter of fact, in 2013, he allegedly denied he was gay and confessed to relationships with two women in the past. In 2018, while on The Wendy Williams Show, he revealed he is sexually fluid.
He has since become an advocate for the gay community, as well as black stylists who are hiding as a result of prejudice they might face for their sexual preferences.
12. LZ Granderson
Occupation: Columnist
Age: 51
Came out as gay: NA
Married or single: Married
Partner/Husband: Steve Huesing
A multi-talented journalist in his own right who has grown his career across sports, culture, and politics, Granderson is one of Hollywood's big names who are gay. The American journalist and writer have been a columnist with ESPN, a sports commentator with CBS Sports, and a contributor to several media platforms. The award-winning writer kept his sexuality to himself at the early stage of his career, especially for being married to a woman and having a son named Isaiah. However, he later came out when he felt he was drowning his personality because of people's opinions. Since he came out as gay to CNN, he feels open to discuss his sexuality anytime the conversion comes up. He is married to Steve Huesing – President of Relationship Equality in the US.
11. John Uzoma Amaechi
Occupation: Athlete (basketball), Psychologist
Age: 52
Came out as gay: 2007
Married or single: Undisclosed
Partner/Husband: Undisclosed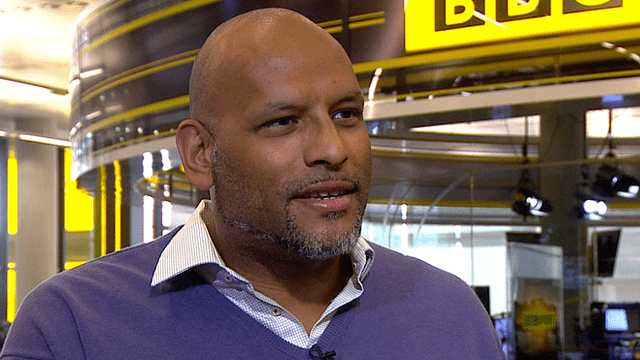 For Amaechi, coming out to the world on his sexuality was not as easy as it sounds because of his sports profession. It is a known fact that many athletes are still closeted because of how conservative most of these sports have been over the years. Thus, when Amaechi spoke up, it was a courageous act. He became the first former NBA player to come out with his gay sexuality, and he did this in his memoir, "Man In The Middle."
10. Tarell Alvin McCraney
Occupation: Playwright/Actor
Age: 42 
Came out as gay: Undisclosed
Married or single: Single
Partner/Husband: Undisclosed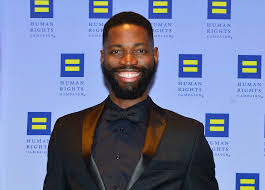 Tarell Alvin is a popular name in the American entertainment circle for his outstanding scripts, pen games, and acting. The playwright has some amazing stories credited to his name, including Moonlight Black Boys, Moonlight, and High Flying Bird. Tarell's stories have addressed black gay men's sexuality, and he denies ever having a coming-out moment because he feels he has always been open with his sexuality.
 9. Kevin Abstract
Occupation: Rapper, singer, songwriter, director
Age: 26 
Came out as gay: 2016
Married or single: In a relationship
Partner/Husband: Jaden Walker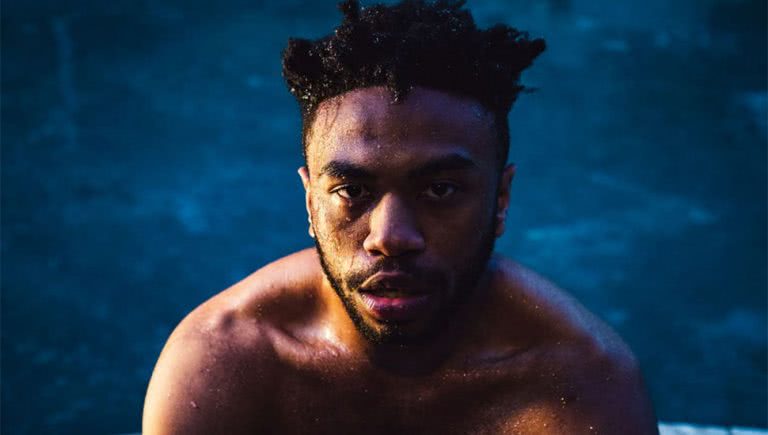 Kevin has been on the American rap scene for quite some time. His debut album, MTV1987 which was released in 2014, received critical acclaim from music blogs and magazines. He has been vocal about his sexuality through his music and has stated countlessly that he will rap about being gay as long as he can imagine a fan in need of a voice.
 8. Darryl Joseph Stephens
Occupation: Actor/Author
Age: 49 
Came out as gay: Undisclosed
Married or single: Undisclosed
Partner/Husband: Undisclosed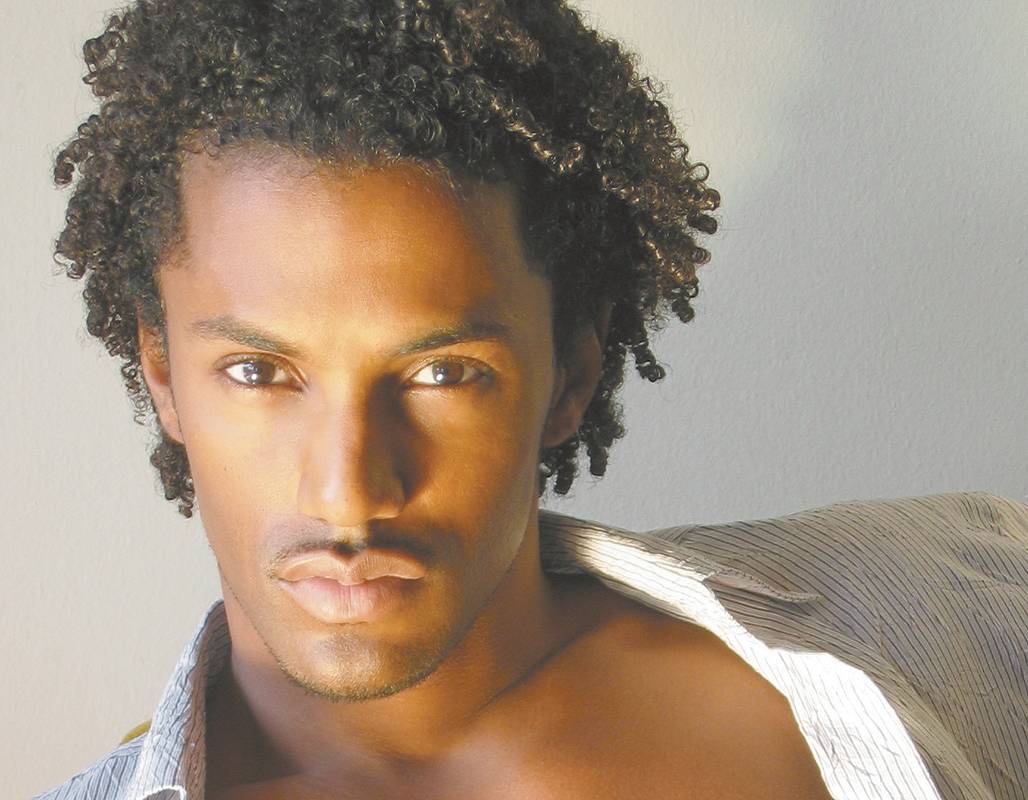 Although not much is known about Darryl Stephens because this Noah's Arc star rarely discusses his personal life, his take and stand on classism and sexuality has been deafening. Along with Jussie Smollet, Stephens is one of the lead actors in the television dramedy Noah's arc. The actor is also a proud author of a novel, "Shortcomings," which he published in 2011.
7. Jussie Smollett
Occupation: Actor, Singer, Songwriter
Age: 41 
Came out as gay: 2015
Married or single: Single
Partner/Husband: Abel Osundairo (ex), Patrik-Ian Polk (ex)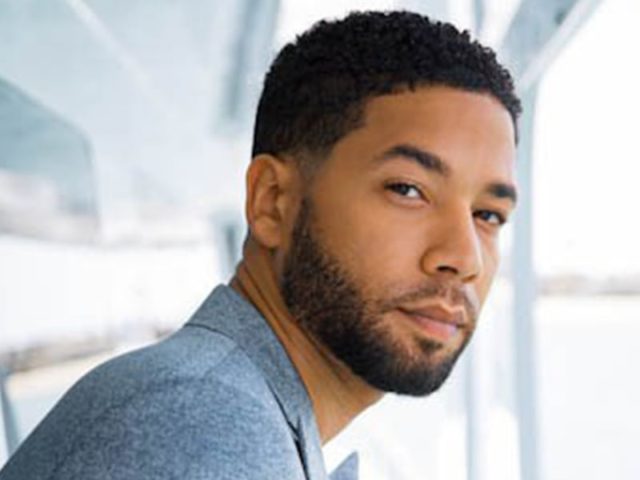 The American actor came to the limelight through the Fox Drama series Empire. His portrayed character of "Jamal Lyon" is one of the lovable characters by fans of the show, and it has triggered conversations if indeed Jussie Smollet is gay? The actor had put things straight in an interview on the Ellen DeGeneres show back in 2015 when he openly stated that he is gay and denied ever being in the closet. Also, he acknowledged that he is a gay man that has 'fluidity' when he loves, meaning he can also be in love with a woman.
 6. Patrik-Ian Polk
Occupation: Director, screenwriter, producer
Age:49 
Came out as gay: Undisclosed
Married or single: Single
Partner/Husband: Jussie Smollet (ex)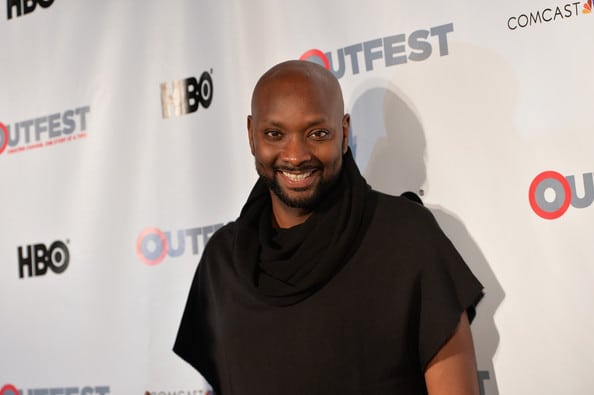 Polk is one of the popular directors in Hollywood and the American entertainment industry. He is credited with producing top movies such as; Noah's Arc, The Skinny, and Blackbird, amongst others. One noticeable theme in Polk's movies is his promotion of black gay culture and black men's struggles in the gay community. For this reason, he is regarded as a great influence and motivation to many.
 5. RuPaul
Occupation: Actor, singer, songwriter, drag Performer, television personality, model
Age: 62 
Came out as gay: 12 years old
Married or single: Married
Partner/Husband: Georges LeBar
Emmy Award winner and drag Queen who runs a renowned queer TV show (Rupaul's Drag Race), RuPaul is one of Hollywood's famous black gay celebrities who is an inspiration to many that look up to him. He acts, sings, writes, models, and of course, advocates for LGBT rights. He is another star that is blazing a trail for less-known gays who may be afraid of sharing their sexuality with the world.
 4. Frank Ocean
Occupation: Singer, songwriter, photographer, record producer, visual artist
Age: 35
Came out as gay: 2012
Married or single: In a Relationship
Partner/Husband: Undisclosed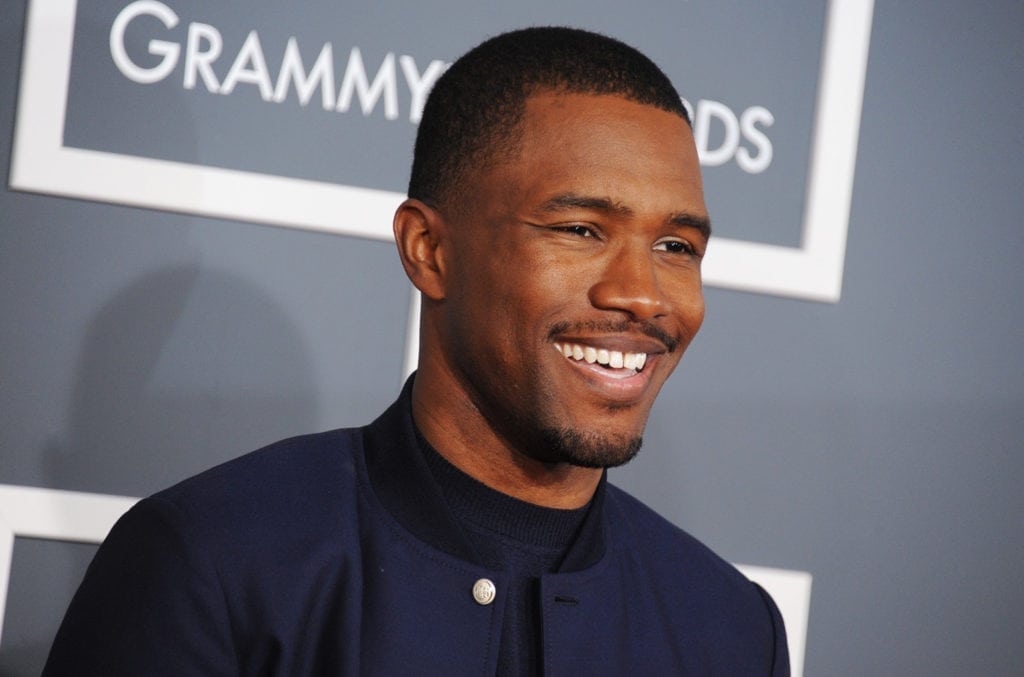 He has been dubbed one of the sleekest songwriters in his generation, considering that Christopher Francis Breaux began his career as a ghostwriter. Many female fans were probably crushing on Grammy-award winner Frank Ocean, but the R&B singer broke their hearts when he wrote a letter on his Tumblr blog, announcing that he was into fellow gender. He gained more male fans afterward and was named a gay legend at age 19, especially for being the first to make such a bold move in the hip-hop world, leading to many reputable hip-hop stars applauding him immensely. Today, he stands out and is of popular mention wherever famous black gay celebrities are being discussed.
3. Don Lemon
Occupation: Journalist
Age: 57
Came out as gay: 2011
Married or single: Engaged
Partner/Husband: Tim Malone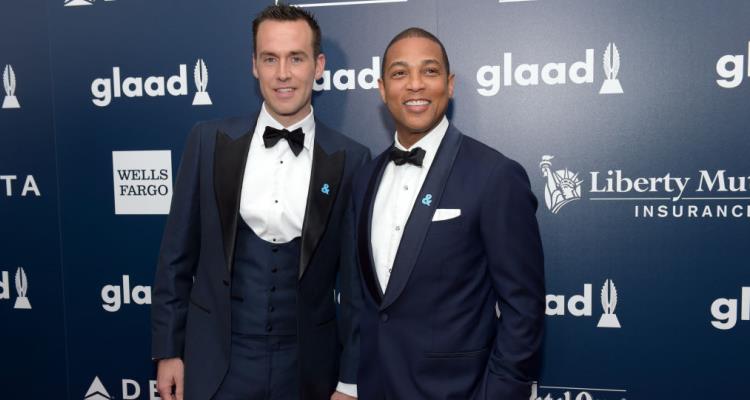 Don Lemon is famously known as a news correspondent for American Cable Networks, NBC, and CNN. The television reporter did not shy from his sexuality and revealed he is gay in his book, "Transparent," published in 2011; he will later confirm it in interviews that followed.
As a child, he was sexually abused and forced to hide the challenges from close family members, including his mother. However, in his thirties, the Lousiana native opened up to his mom, and because he wasn't proud that he had to hide the abuse for so long, he resorted to being a bit more open about his personality. He is openly gay and currently dating Tim Malone.
In fact, in 2019, he was named in the Pride50 by the modern LGBTQ rights movement, Queerty.
2. Lee Daniels
Occupation: Film, television writer, producer, director
Age: 63
Came out as gay: Eight grade
Married or single: Single
Partner/Husband: Billy Hopkins (ex)
The brain behind many great movies, Lee Daniels, does excellent works behind the scenes to make movies as a producer, writer, and director. But when it comes to his sexuality, he speaks openly and has announced countless times that he is gay. He said he began expressing his sexuality as a six-year-old child when he got beaten by his dad for always wearing his mom's heels. It is known that the scene where Lucious Lyon accosted Jamal Lyon for wearing heels in the Empire TV series was gotten from the story of Lee Daniels as a kid.
1. Lil Nas X
Occupation: Rapper, Singer, Songwriter
Age:24
Came out as gay: 2019
Married or single: In a Relationship
Partner/Husband: Undisclosed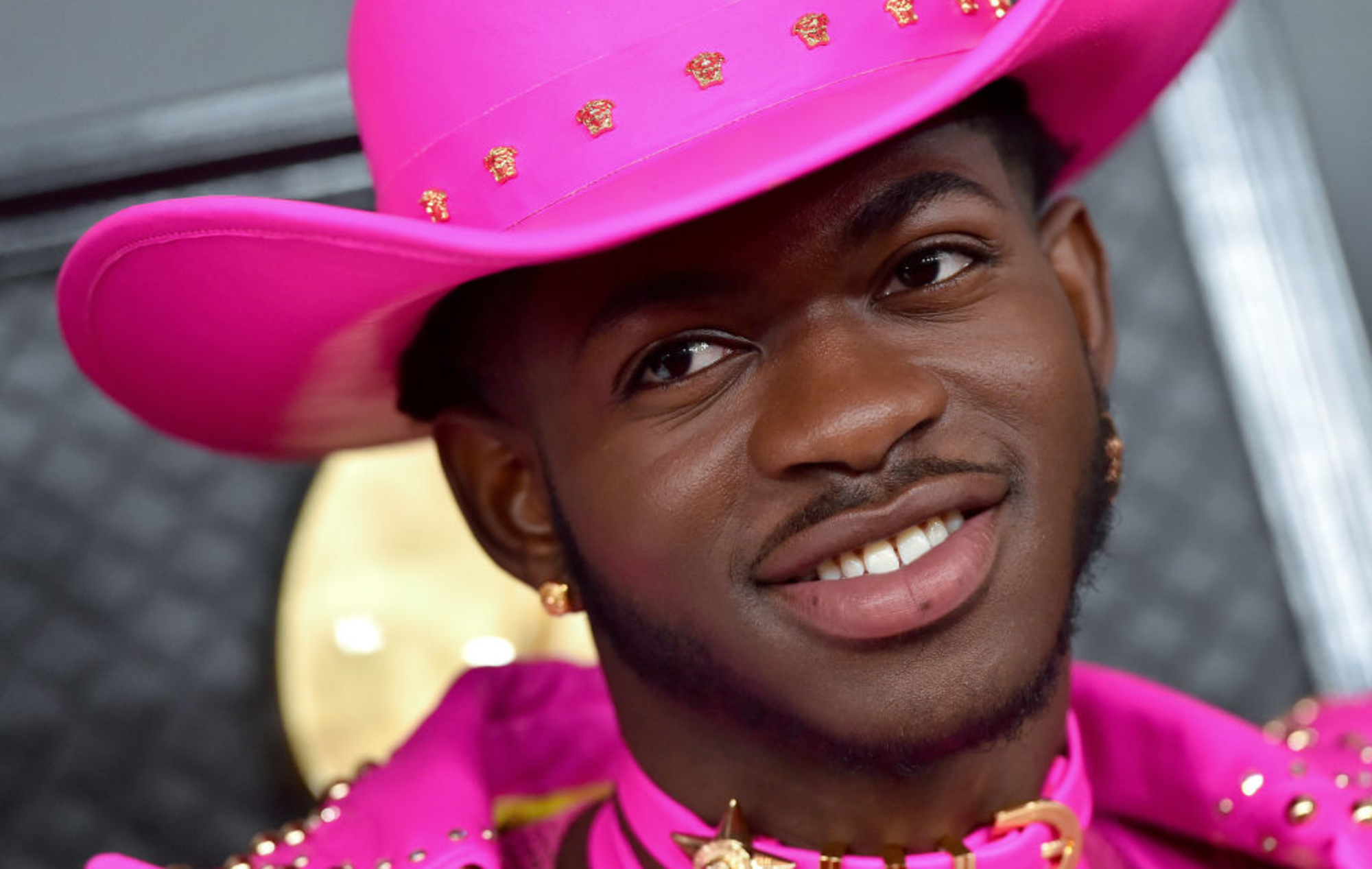 Montero Lamar Hill, popularly known as Lil Nas X, is arguably the most famous openly black superstar at this time. The youngster is really famous on the internet and revealed in a 2019 interview with CBS that he never saw himself coming out of the closet. But in June 2019, he told his dad and sister about his sexuality. Later on, he made the revelation to his fans on the 31st of June (usually referred to as the last day of Pride Month). Lil Nas X got a Grammy Award in 2020 for his monster hit, Old Town Road. He continues to set records as a black gay artiste, winning the Country Music Association Award (CMA), MTV Video Music Awards, American Music Award, among others.