These ladies are talented, beautiful, intelligent and above all curvy. Kim Kardasian, Amber Rose and even Nikki Minaj will be intimidated by the curvy nature of these women and yes they are Africans and celebrities. In recent years, the African entertainment industry has been experiencing a massive influx of  women with amazing figures, hence making it look like one of the major requirements you must possess before you get a space in the industry. And mind you these are not implants, these ladies are naturally endowed. Here is a list of the most curvy African Celebrities. We'll walk our way through, from the curvy to the curviest…please you are only allowed to view with caution, don't be carried away!
20. Tango Ncetezo (South Africa)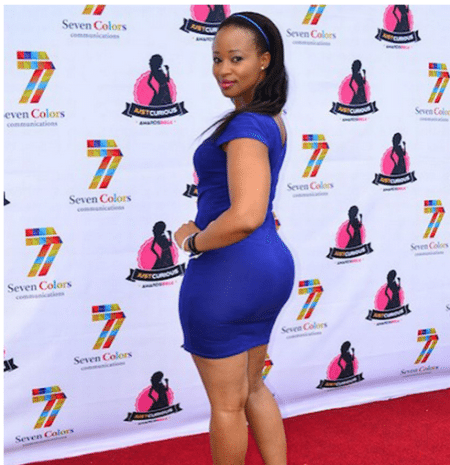 These curvy hips belong to Tango Ncetezo, a South African actress, best known for her role as Lindiwe in the second season of the SABC drama series A Place Called Home, from 2008-2009.
19. Daniella Okeke (Nigeria)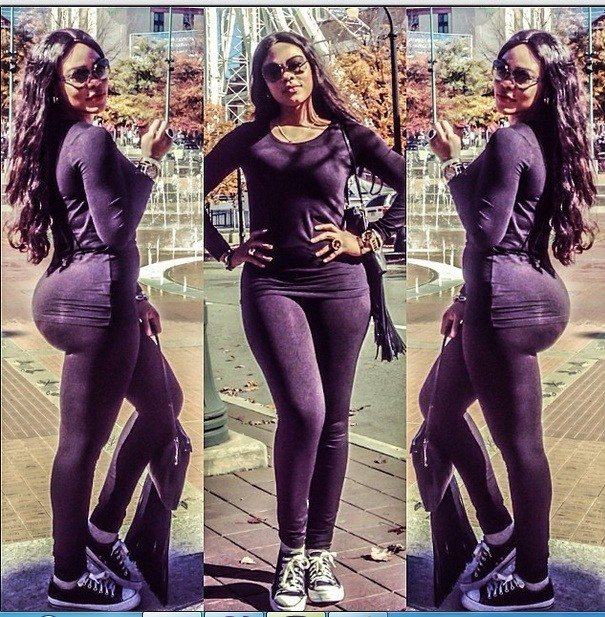 Daniella is a Nigerian actress with one of the most protruding backside and she is known for always flaunting them at the slightest given opportunity. Her fans can't just get enough of her.
18. Lisa Visagie (South Africa)
22-year-old South African model discovered by a modelling agency based in Los Angeles. You will agree with me that she is a serious competition for Jennifer Lopez.
 17. Risper Faith (Kenya)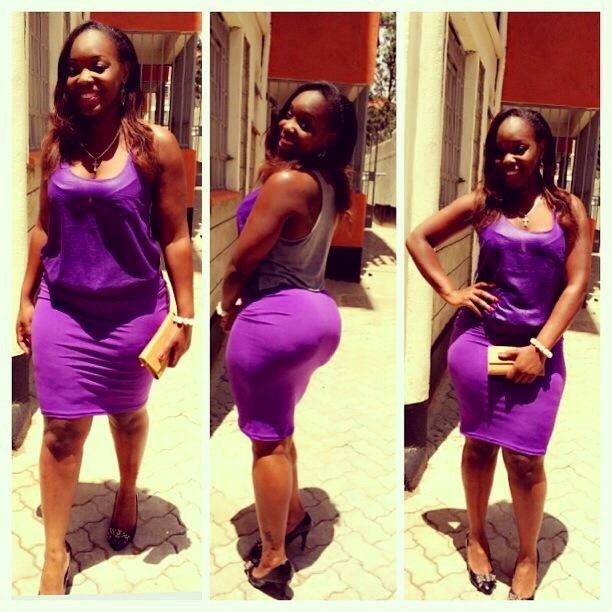 It is no more a story how much Faith loves to show off her curves at any given time and she sure knows how to do it right. She is a Kenyan socialite.
16. Grace Msalame (Kenya)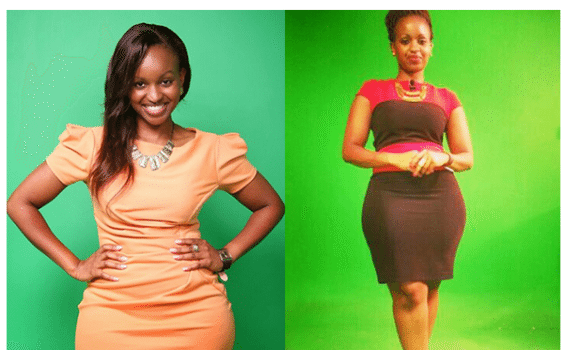 A mother of two yet still has this curvaceous killer figure and pretty face that makes men go 'gaga'. A TV personal and of course one of the hottest TV personals you can find in Kenya. Her curves and beauty has earned her a spot on the cover of the True Love Magazine.
15. Omotola Jalade Ekeinde (Nigeria)
The beautiful and popular Nigerian actress, popularly known by her fans as Omosexy. She knows she has a nice figure and can't wait for an opportunity to flaunt it. Her killer curves have made many men go haywire. She is seen as one of the most powerful actresses in the industry today and her beauty and brain is a major boost.
14. Anita Joseph (Nigeria)
"Nita J" as she is popularly called. Anita Joseph is a Nigerian actress and model. She considers her body one of her greatest assets. She is always online, sharing her hot photos.
13. Tolu Toolz (Nigeria)
A popular Nigeria Radio and TV personality, her big booty and curvy hips have made her stand out among her colleagues. Graduated from London metropolitan university with a degree in business and mass communication.
12. Evia Simon (Nigeria)
She might be new in the Nigerian movie industry, but what this lady has behind is enough to take her places. Her voluptuous and curvy hips can't just be ignored.
11. Vera Sidika (Kenya)
Born in Mombasa, Kenya. Vera is known as the Kim Kardashian of Kenya. She gained international recognition after sharing the photos of her curvy backside on social media.
10. Didi Ekanem (Nigeria)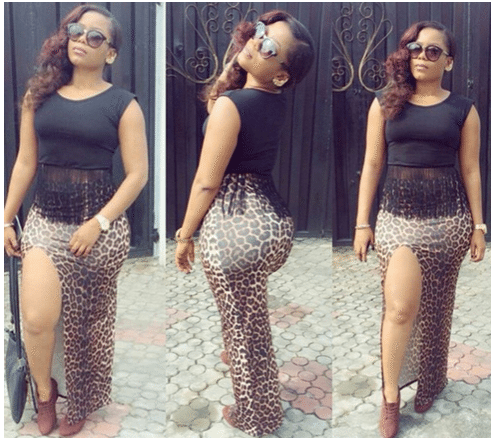 A young star with one of the biggest butts in the Nigerian movie industry.
9. Mercy Johnson (Nigeria)
One of the most popular and most featured actresses in the Nigeria movie industry (Nollywood). She has some dangerous curves and she loves to flaunt it even in the movies and red carpets, she is full of confidence.
8. Judy Anyango (Kenya)
She seems to be enjoying her new-found fame, all thanks to her curvy backside.
7. Juliet Ibrahim (Ghana)
She is of Lebanese, Liberian and Ghanaian descent. A-listers Magazine referred to her as the "Most Beautiful West African Woman" and the reason is not far-fetched, her curves alone is enough to confirm that assertion.
6. Tracy Obonna (Nigeria)
Tracy holds a masters degree in Business and Finance. Based in US and the CEO of Sediore cosmetics, and with a blend of hips, booty and pretty face, she seems to have it all.
5. Corazon Kwamboka (Kenya)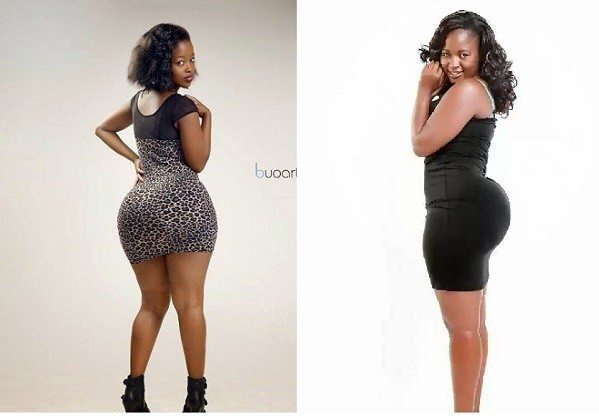 Who could believe this lady is a lawyer by profession, but the popularity her law profession couldn't give her, her curvy and voluptuous backside did. She went from being a lawyer to being one of the hottest models in Kenya. Hips don't lie.
4. Joselyn Dumas (Ghana)
Joselyn is an actress as well as a Ghanaian TV host, but that is not all she is known for because she also possesses one of the curviest hips in Africa. Indeed this shows that Africa is not just blessed with natural resources, the continent is also blessed with beautiful women that are heavily endowed.
3. Peace Hyde (Ghana)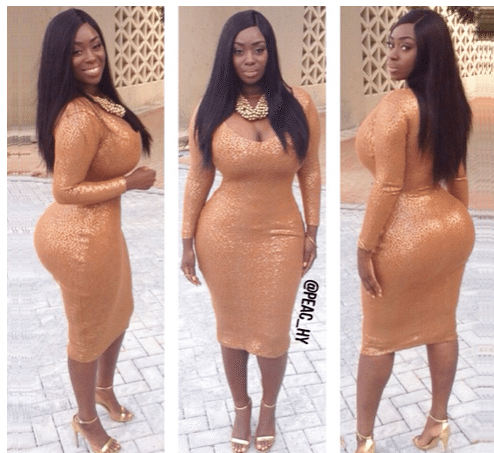 A model, actress, socialite and a British-Ghanaian TV host, all thanks to her curvy nature. It's not just about the curves, she also graduated from the Middlesex University in the UK with an honour in Psychology.
2. Matilda Quaye (Ghana)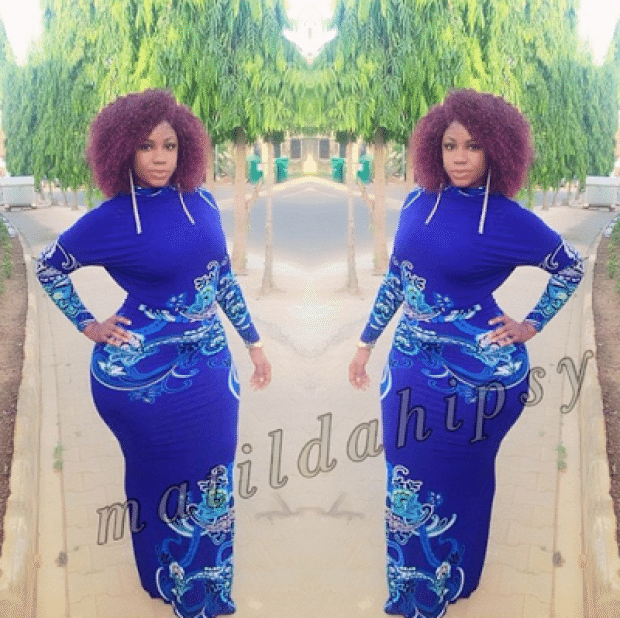 Matilda is popularly known as "hipsy"  cos she is believed to have the biggest hips in Ghana. She has continued to break the internet over and over again. She can't just stop putting up her jaw-dropping hips on the internet.
1. Princess Shyngle (Ghana)
Suddenly she is taking over the Ghanaian movie industry with her talent and more especially with her dangerous curves and long legs that are simply irresistible.