Thabo Mbeki is a former South African President and activist with a net worth of $11 million. Mbeki was the second president of South Africa from 1999 until his resignation in 2008. 
During the apartheid days of South Africa, it would have been laughable if anyone mentioned that Black politicians would grow to be amongst the wealthiest people in the country. But that is what people like Thabo Mbeki have managed to do. The wealth of the former South African president has been greatly impacted by his very robust political career as he rose from student activism to the nation's leader. He has also made some calculated investments that have kept his income going. 
Thabo Mbeki Ranks Among The Top Ten Richest Politicians In South Africa
There are several wealthy politicians in South Africa who achieved their wealth through different means asides from their political careers. Several of them, like Cyril Ramaphosa and Tokyo Sexwale, invested in other businesses which they have built over the years and have yielded a lot of interest. Thabo Mbeki, on the other hand, solely has politics and diplomacy to thank as he started his career quite early and has made a lot of impact and money from politics. It is even possible that Thabo Mbeki's net worth might be more than the stated $11 million, and he has chosen not to discuss it to avoid public scrutiny. Either way, he is definitely one of the richest politicians in South Africa who made his wealth from being in several top-ranking positions in government.
Thabo Mbeki's Political Career and All The Offices He Occupied 
Thabo Mbeki didn't have the luxury of choosing his career path, as both of his parents were active politicians, and he chose to follow in their footsteps. He did so after working underground for the ANC for several years in different capacities, starting in the Youths and Students Section (YSS) before moving to become the assistant secretary of the ANC's Revolutionary Council (RC). He later served as the deputy to the head in the Department of Information and Propaganda (DIP).
In 1978, Mbeki rose further to become the political secretary in Oliver Tambo's office and then director of the Department of Information and Publicity in 1985. By 1989, he had risen to the head position of the ANC's Department of International Affairs and was actively involved in the ANC's negotiations with the South African government. The ANC had allies and support from different sources, so his efforts were well compensated even though the actual amount that he was paid was never publicized.
In terms of mainstream and national politics, despite strong competition in the ANC, Thabo emerged as the first Deputy President of South Africa in May 1994 alongside Nelson Mandela, who was the president. He then succeeded Nelson Mandela as the 12th president of the ANC in December 1997 and as President of South Africa in June 1999. Thabo was re-elected for a second tenure in April 2004 but resigned 9 months before the end of his second tenure. Between 1994 and 1997, he was a member of the National Assembly of South Africa. All these positions in government come with generous monetary compensations.
Moreover, from the information available on the internet, a South African president earns R3,900,000, which translates to ($265,020) annually. Considering that Thabo Mbeki was president for two terms, he made a lot of money that has added to his net worth. The salary of the Deputy President of South Africa is about R2,825 470.
Mbeki's wealth grew as he rose in his political career. Here is a highlight of some of the positions and offices he occupied during his political career.
Secretary of the African Students' Association – December 1961
Secretary of the high-level South African Communist Party's (SACP) delegation to the International Conference of Communist and Workers Parties in Moscow – June 1970
Assistant Secretary of the ANC's Revolutionary Council (RC) – April 1971
Deputy to the head of the Department of Information and Propaganda (DIP) – January 1977
ANC Political Secretary – 1978
Director ANC's Department of Information and Publicity – 1985
Director ANC's Department of International Affairs – 1989
Deputy President of South Africa – May 1994
ANC President – December 1997
President of South Africa – Elected June 1999 and April 2004.
What Was Mbeki's Highest Paying Political Office?
Without a doubt, the president's office is the highest public office in South Africa and has the highest pay. In recent times, the remuneration of the President has increased from what it used to be as the Independent Commission for the Remuneration of Public Office Bearers gave it a 3 to 4 percent increase.
Thabo Mbeki's Diplomatic Career Also Contributed Generously To His Net Worth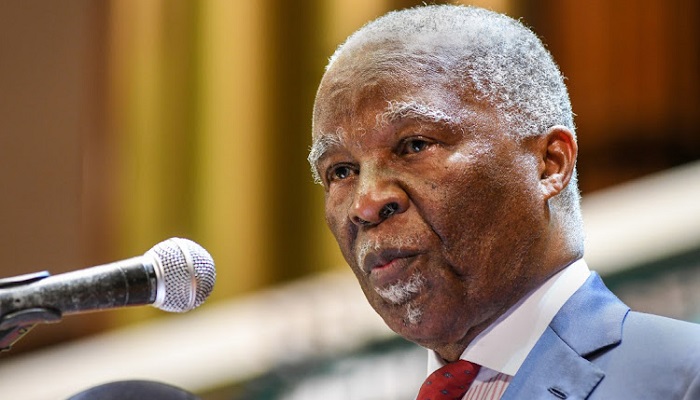 Long before he became the president, Thabo Mbeki worked as a diplomat for several years in the ANC. He was instrumental in the brokering of peace and getting allies for the ANC in several African countries, including Zambia, Botswana, Swaziland, Nigeria, and Zimbabwe. Thabo excelled as a diplomat, especially in raising the diplomatic profile of the ANC. He also played a key role in turning the international media against apartheid. He acted as the point of contact for international organizations and foreign governments.
During and after his presidency, Thabo Mbeki mediated various issues on the African continent in countries like the Democratic Republic of Congo (DRC), Burundi, and Ivory Coast where important peace agreements were reached. He oversaw the smooth transition from the (OAU) Organisation of African Unity to the African Union (AU). Mbeki was notorious for being urbane, pragmatic, eloquent, and rational. He was well known for his sophistication and diplomatic style.
Who Will Inherit Thabo Mbeki's Wealth?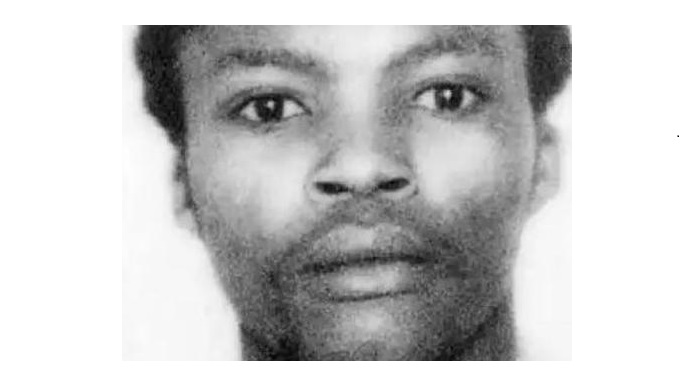 The former president has suffered many losses since he became a politician. The most poignant of his losses remains the disappearance of his son and the death of his brother. While he was a teenager (aged 16), Thabo had a child with his high school girlfriend – Olive Mphahlwa, in 1959. Their son was named Monwabise Kwanda Mbeki, and he grew up looking up to his father. Unfortunately, in 1962, Thabo and some ANC comrades had to go into exile. They traveled disguised as a football team in a minibus to Botswana and took a flight to Tanzania. While in exile, he traveled to several African countries but could never come home.
Around this time, his brother Jama Mbeki was killed by agents of the Lesotho government in 1982. His son, Kwanda, who heard his father was in exile in Swaziland and decided to join him, was also killed around this time. According to reports, Monwabise Kwanda's voice was last heard over the phone when he told one of Thabo's friends that he was in Durban. His disappearance and presumed murder by the then South African authorities has been a mystery and a matter of international interest to date.
Before the loss of his son, Thabo in 1974 married Zanele (née Dlamini) Mbeki, whom he met in the United Kingdom. The couple are still married today but have no children.
Thabo Mbeki has never mentioned or named anyone as his heir or successor. With several charity houses all around the country, it is possible for him to have made plans to donate some of his wealth to them after his passing. Moreover, Thabo Mbeki's net worth has allowed him to give back to society through different means. He owns the Thabo Mbeki Foundation, Thabo Mbeki Presidential Library, and the Thabo Mbeki African Leadership Institute, which is a partnership between the University of South Africa and the Thabo Mbeki Foundation.