Being the largest telecommunications company in South Africa and operating in over 30 African countries, Vodacom has a large customer base it keeps growing by providing good and affordable data deals and bundles. Data is essential for smartphone users to remain connected to the internet and carry out various activities.
Some Vodacom customers are heavy internet users who rely on the internet for their day-to-day activities, while others do not need internet connection that much as they just want to surf the internet lightly. Therefore, Vodacom recognized the diverse range of customer they have and now offers a wide range of data bundles and deals.
What is Vodacom Data Bundle?
Vodacom's data bundle is Vodacom's internet plans that vary in terms of data volume, validity/expiration period, and cost. Depending on the consumer's need and budget plans, they can subscribe to a Vodacom data bundle that suits them. It's a cost-effective and convenient way to ensure you consistently have data on your phone to continue your internet experience.
Vodacom Data Bundle Options
The available Vodacom bundles are categorized according to their expiration periods. There are hourly, daily, weekly, and monthly bundles. These bundles also have options under them from which you can make your choice. Check out every data deal by Vodacom below:
1. Hourly Data Bundles
This particular bundle lasts for an hour. It is mostly useful if you have an emergency for data and need access to the internet for a minimal period. There are two options under this bundle – the first is 50MB of data for R5, and the second gives you 1GB for just R12.
This bundle is well suited for those that do not frequent the internet. The benefit of this bundle is that it is cheap. However, buying a data plan that lasts for an hour does not provide excellent value for money or create a time frame for you to enjoy a robust internet experience.
2. Internet Daily Bundles
The Internet Daily bundle is a one-off data bundle available to prepaid customers. It is valid until midnight on the day of purchase. This bundle works well for those who want to access the internet at low cost and connect with loved ones on Facebook and Twitter without spending too much on data.
However, with this data bundle, you are constantly under pressure to exhaust your data before midnight. Failure to do so means data wastage as there is no rollover. An upside is that the data plans are cheap and affordable for most people. The options under it are:
20MB for R5
60MB for R9
100MB for R15
250MB for R27
1GB for R29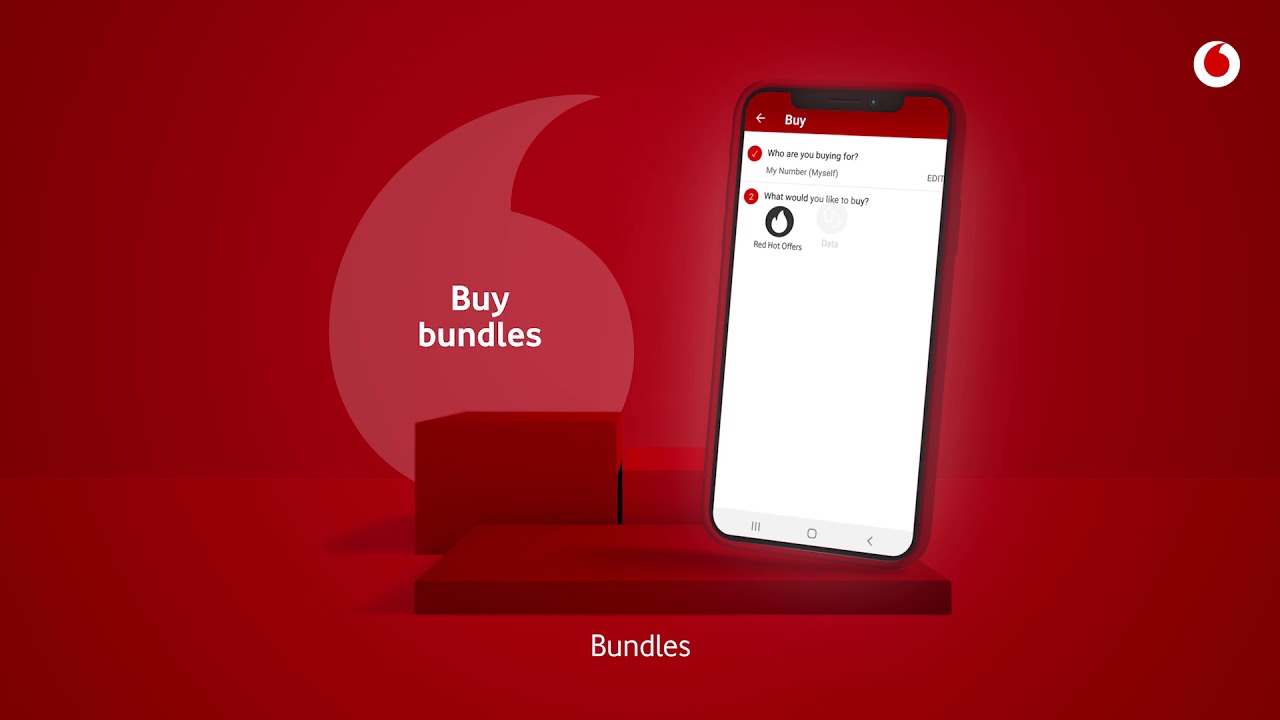 3. Night Owl Daily Bundle
If you are most active at night and you need a data plan that caters to your internet needs during this time, look no further than this bundle. It expires before morning and lets you take exceptional advantage of the reduced traffic load and increased internet speed. Take a look at the options under this bundle:
50MB for R4
100MB for R7
250MB for R14
4. Weekly and Fortnight Bundles
These bundles are available as one-off or recurring purchases to prepaid and top-up customers. The weekly bundle lasts for seven days, including the day of purchase, while the fortnight bundle spans 14 days. Additionally, there is a weekly night bundle that lasts seven days from 12 am – 5 am. To subscribe to these Vodacom data deals, dial *135# and follow the prompt. Options under these bundles are:
100MB for R17
250MB for R35
500MB for R60
1GB for R80
2GB for R120
1GB (fortnight) costs R100
For the weekly night bundle, you have:
100MB for R29
1GB for R49
5. Once-off Data Bundles for your Prepaid Smartphone
If you are one of those that rarely exhaust their data bundles, you might want to take advantage of the lower in-bundle rate and subscribe to this package. It lasts for 30 days from the date of purchase. It has a longer variety of options in comparison to previously listed bundles. Take a look at them:
50MB for R12
150MB for R29
350MB for R55
500MB for R79
1GB for R99
3GB for R229
5GB for R349
10GB for R469
20GB for R699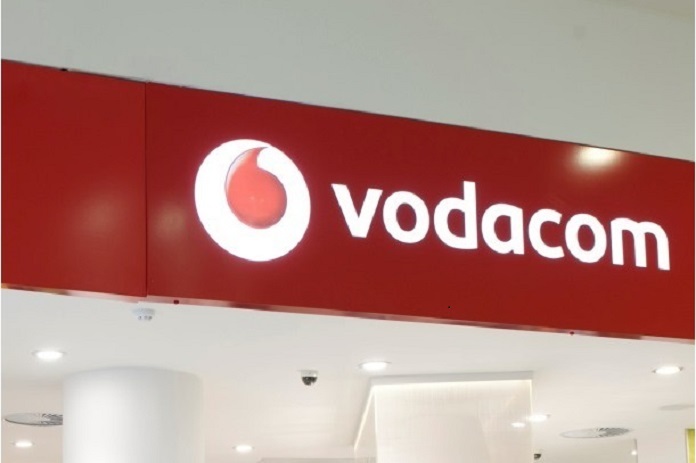 6. Monthly Data Bundle
The most common form of data deal amongst Vodacom customers. It serves a wide range of purposes, and it is convenient due to its 30-day validity period. It means customers are not under pressure to exhaust their data before expiration. It is also suitable for either light or heavy internet users due to the available options under it.
The bundle can be expensive for most. The value for money may also not be apparent as heavy internet users might exhaust their data before the validity period is over. This bundle is available as a recurring or one-off purchase to Vodacom prepaid customers. The available options under this bundle are:
50MB for R12
150MB for R29
350MB for R55
500MB for R79
1GB for R99
3GB for R229
7. Pay Upfront Bundle
This bundle lets customers pay a certain amount once upfront and then get data monthly for a period of three, six, or twelve months depending on your subscription and payment. It means you don't have to worry about subscribing every month as you get data automatically upfront. The table below shows the options available in this Vodacom data deal with the total data allocation, monthly data obtained, and the validity period.
| | | | |
| --- | --- | --- | --- |
| Price (R) | Total Bundle Size | Monthly Data Allocation | Validity Period |
| 29 | 150MB | 50MB | 3 Months |
| 199 | 600MB | 100MB | 6 Months |
| 219 | 1.5GB | 250MB | 6 Months |
| 219 | 3GB | 500MB | 6 Months |
| 899 | 12GB | 1GB | 12 Months |
| 1399 | 24GB | 2GB | 12 Months |
| 3499 | 60GB | 5GB | 12 Months |
| 5999 | 120GB | 10GB | 12 Months |
8. Internet Starter Pack
Vodacom's Internet Starter pack is a data deal that gives customers monthly data in 12 allocations after paying an amount upfront. Subscribers have the option of choosing between the SIM-only deal and the starter pack that comes with a modem. The options available are:
R149 for the SIM-only deal. The total bundle size for this is 1.2GB with a monthly allocation of 100MB
R299 for the modem deal. You get a total bundle size of 1.2GB and a monthly allocation of 100MB
R399 also for the modem deal. The total bundle size is 2.4GB, along with a monthly allocation of 200MB
Does Vodacom have Unlimited Data?
For their data plans and bundles, Vodacom does not offer unlimited data plans or bundles. If you are looking for an unlimited, uncapped internet connection from Vodacom, you need to sign up for Vodacom Fibre. However, there are no unlimited data bundles available for your smartphones and modems. It is not clear if they will roll out this option in the nearest future, but as of 2020, it is not an option.
How to Get Cheap Data on Vodacom
Over the years, data bundles have cost a lot less than in previous years. In 2020, consumers, including Vodacom's, are well-placed to pick from a range of affordable and cheap data deals from their network providers. Getting cheap data on Vodacom is not a complicated case.
Once you know your budget and internet need, you just need to visit the Vodacom website. Proceed to scout for the option that fits your need and budget the most. It could be an hourly plan, a weekly plan, or even a night owl plan. Every smartphone user can now have more access to the internet in 2020 than any other year as data bundles continue to become even cheaper.