Beaches in Kenya are among the world's famous for their pristine white sands with sparkling turquoise water, exotic beauty, white sanded shores and fascinating marine wildlife. Kenya beach resorts offer many ocean safaris, water sports, great restaurants, nightclubs and shops.
Regardless of who you are, there will always be something for you, from Nairobi to Mombassa, every beach in Kenya is a home to a variety of flora and fauna. The following are a few of the most popular and beautiful beaches in Kenya.
Top 11 Beaches in Kenya For Your Vacation
1. Diani Beach
With thousands of palm trees and a beautiful lagoon, this beach is the ultimate tropical paradise. The offshore coral reef helps the area stay pristine by keeping seaweed off the beach. While this area is highly developed, it still has enough natural beauty and unspoiled beachfront to make it ideal for families. Many of the hotels cater to families with children. There are plenty of upscale hotels and discos for the adult crowd.
Also, Diani Beach has several shopping centres in the area and a variety of upscale restaurants. Additionally, there is a nearby wildlife reserve that overlooks the Indian Ocean.
2. Watamu Beach
This beach is more secluded and unspoiled than almost all the other beaches in Kenya. With white sand and gorgeous turquoise water, this is arguably one of the most beautiful beaches in the world. This beach is also a breeding ground for several types of marine wildlife, including a variety of turtles. A ride on a glass bottom boat is a great way to enjoy the ocean life and the beautiful coral.
3. Malindi Beach
Malindi Beach is a place for those with a taste for adventure. On the north side of the beach is a section of water known for great surfing. There is also a lot of deep-sea fishing, snorkelling, and water-skiing. Malindi also has plenty of great restaurants and shops. The Driftwood Club and the Old Man and the Sea restaurant are good places to get a bite and unwind after a long day on the water.
4. Kiwayu Beach
This beach is known for simple luxury in a quiet and secluded atmosphere. It has been a popular getaway for celebrities. There are resorts with rustic Bandas for the adventurous traveller. There is an abundance of sea life in the area, including whales and dolphins. The cuisine here is a seafood lover's dream. Much of the food consists of lobster, crab, tuna, cod, and rock oysters.
5. Lamu Beach
Lamu Beach is two miles of clear water, white sand, and blue skies. The beach has a calm, laid-back atmosphere. The resort in the area is even car-free. There is a mix of African and Arab culture. This is a rustic area with primarily, donkeys roaming the streets. There are very few cars on the isolated beach and nearby town.
6. Tiwi Beach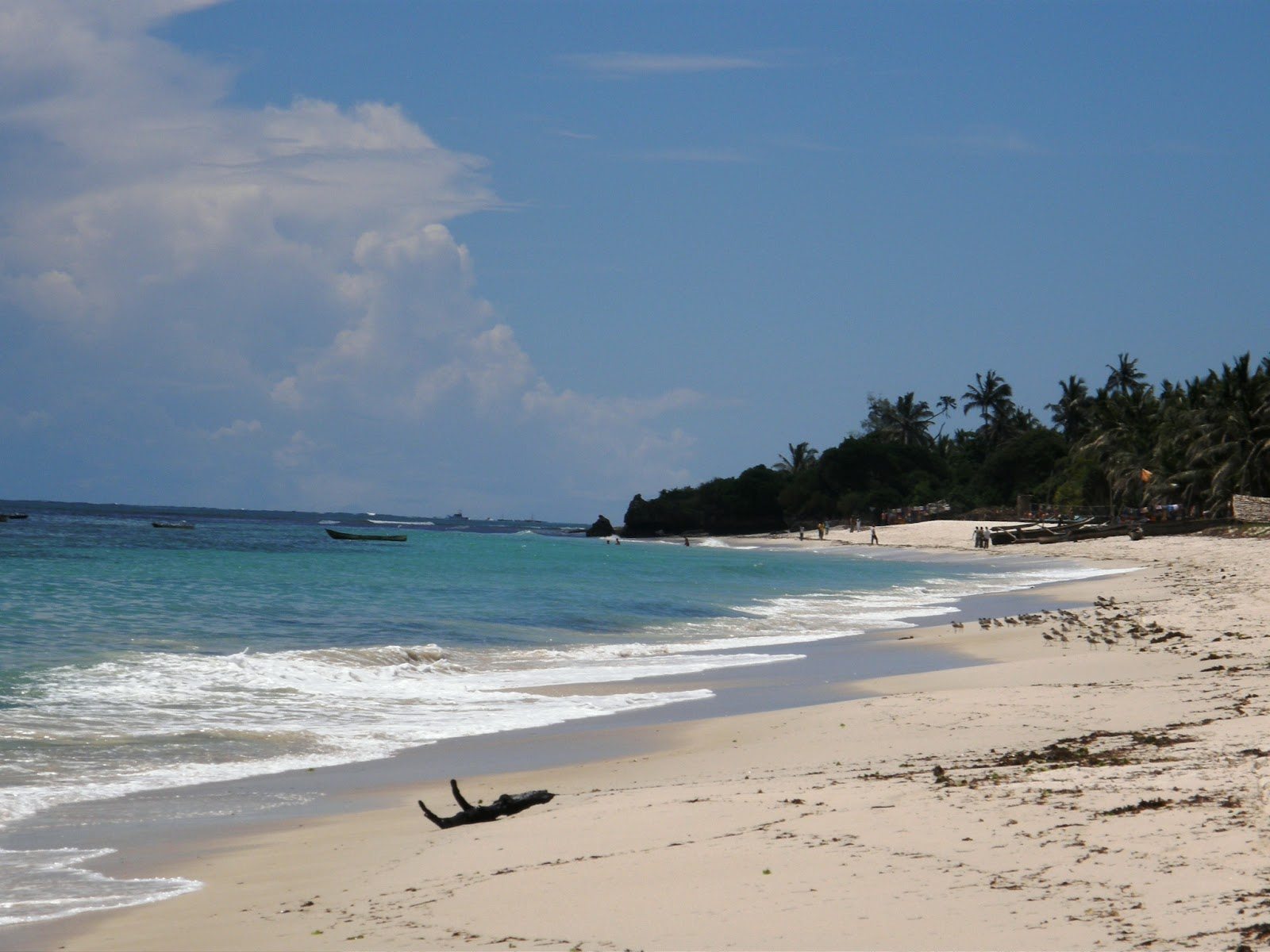 This is located north of Diani Beach and is approximately 17 kilometres (11 mi) south of Mombasa in Matuga Constituency of Kwale District. The only major lodging choice at this location is the Tiwi Beach Resort but there are a number of smaller cottages for any tourist to stay and enjoy the water. The area which is served by Ukunda Airport is a great place to unwind as it's quiet and secluded. It is also a great place to swim, the local residents often stop by to offer fresh food for sale.
7. Shelly Beach
The biggest issue with this beach could be a number of shells that wash up onto the shore. Although it is possible to swim on this beach, you'll have a lot of seaweed to contend with. You might also consider where you want to stay very carefully, especially if you are white as the place can be deserted, our recommendation is that you don't go with your valuables.
8. Nyali Beach
Some of the things you'll enjoy by visiting this beach include Kite surfing, swimming, boating and more. Some of the best North Coast ocean front hotels can be found on this Kenyan beach.
9. Bamburi Beach
This is one of the popular beaches in the northern part of Kenya. It's popular because of a number of nightclubs, nice restaurants and modern, luxury hotels available around there. You can enjoy snorkelling, scuba diving, and other water sports. There are also camel rides that are available for the truly adventurous.
10. Kenyatta Beach
This is a public beach good for fun activities such as swimming with family and friends. If you are looking for somewhere to enjoy in the sun and surf along with a group of tourists, Kenyatta beach is where to go, you can find plenty of vendors hawking cold ice cream treats, sodas and other snacks. Watersports and sailing trips are also popular here.
11. Shanzu Beach
Some of the best luxury resorts that are part of the African Safari Club can be found here, the park shows native Kenyan life.