Benni McCarthy is a former footballer and a manager who has a net worth estimated at $16 million. It is believed that Benni McCarthy earns a whopping €40, 500 (R820,000) a week for coaching Manchester United First team
Considered as one of the most dynamic and successful football exports from the African continent, he made his fortune from his days as a player when he raked in millions of dollars and also from his coaching career, having managed some big clubs, including AmaZulu F.C. where he was the manager and Manchester United where he is a first-team coach .
Thanks to the successes he has recorded in his career, McCarthy has afforded himself some of the best things money can buy, including luxury houses in different parts of the world and some posh cars.
Tracing Benni McCarthy's Rise To Millionaire Status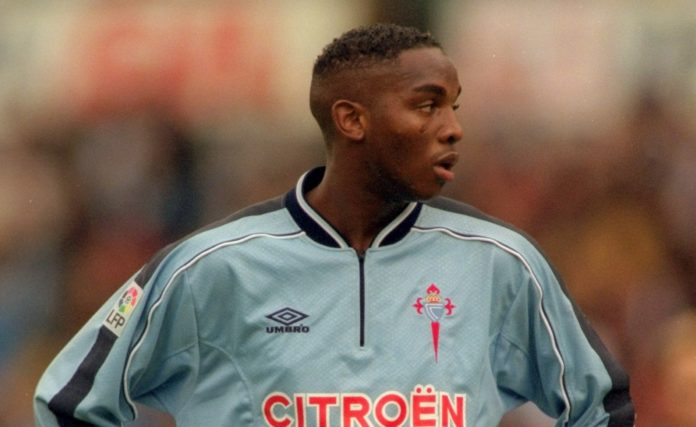 Born Benedict Saul McCarthy on 12 November 1977, Benni was brought up in Cape Town where he was also born, in Hanover Park. The neighborhood where he spent his early life was infested with everything from gang violence to drugs, and unemployment. In spite of the little promises that the future held for him judging by his environment, his parents, Dudley and Dora McCarthy were strict in raising Benni, as well as his three siblings.
While growing up, Benni and his older brother, Jerome McCarthy got involved in playing football which in many years to come would be their way to escape from their community, as well as a path to riches for them.
Benni began playing for a local club in South Africa which was managed by his uncle, Young Pirates. From there, he moved to another local club known as Crusaders. By the time he was 17, he got the chance to start playing professionally when he was offered a deal with Seven Stars, a first division club in the country.
Benni McCarthy Built A Part Of His $16 Million Net Worth As A Football Player
The legendary South African football star, as stated, got the chance to amass a better part of his fortune from his days of playing in Europe. The former African Nation's cup topscorer revealed that at the start of his career, coaches found it hard trusting him because he looked skinny but in a short while, he proved himself to doubters, helping him to become one of the most successful footballers from South Africa and also among the richest.
He played with the aforementioned Seven Stars from 1995 to 1997 and then in that year, he was signed by Ajax where he played for 2 years. While he was with Seven Stars he was making a decent R1,200 each month as his salary for being a member of the club's first team. When he signed to Ajax at the age of 20, he saw his pay making a huge leap from $80,000 as salary after he signed a contract that allowed him to have a sign-on fee of $600,00.
His value as a player went high with Ajax after netting 20 goals in 36 appearances. Thanks to this, he soon became one of the most expensive players in Africa and, of course, the most expensive from South Africa when he moved from Ajax to Celta Vigo in 1999 for a fee of €6 million. He was not the most exceptional player with the club as after 66 games, he was only able to score 10 goals. This forced the club to send him on loan to Porto in 2002 where he picked form again and scored 12 goals in 11 games.
In 2003 when Porto decided to make the loan move permanent by signing him. Because of his exploits, the team had no issue spending an incredible €7.8 million to buy him. This investment in 2003 was worth it as he helped the team to win the Champions League in 2004. With that, he became the first player from South Africa to take home the Champions League trophy.
74 games later and 34 goals to show, McCarthy left Porto in 2006 to join Blackburn Rovers for which he played from 2006 to 2010. Porto offloaded him for £2.5 million. His stint here had 37 goals to show after 109 appearances and then he moved to Westham United where he played for a season. He signed a contract valued at £2.2 million when he moved to West Ham and he was paid £38,000 as his weekly salary.
Unfortunately, he was not as prolific in front of the goal post as he used to be as, in 14 league games, he was unable to score any goal. The English club came to a decision to terminate his contract for that reason, they paid him £1.5 million and he was left without a club. He then returned to South Africa to play for the Orlando Pirates until 2013 when he hung his boots. While he was with the club, Benni McCarthy earned a salary of R450,000 each month.
Apart from his career with clubs, the football star has also played for South Africa at different levels. He first played for the country's Under-23 side and then in 1997, he was called to the Bafana Bafana team where he played until 2012. He also earned millions of Rand during his time with the South African senior team.
His Managerial Career Has Also Increased His Fortune
Even though he retired from playing in 2013, Benni McCarthy was not ready to leave football and so he picked up another career as a football manager. He joined the coaching crew of the Scottish team, Hibernian in 2013. This, however, was so that he could learn the art of coaching.
From Hibernian, he moved to Sint-Truiden in 2015 where he took a job as the assistant coach of the Belgian team. His stay there lasted for only a year before he moved back to South Africa to become the manager of Cape Town FC. His pay while he was in Belgium was not revealed, neither was his salary when he returned to coach Cape Town FC. It was believed, however, that he was well-paid with the South African team which he managed for two years from 2017 to 2019.
The next club he has under his belt as a manager is AmaZulu FC which he managed till 2022 when he left to join Manchester United as a first-team coach. Benni McCarthy became the manager of the club in 2020 with a salary of R600,000. With that pay, he became one of the highest-paid coaches in the South African league. What is more, the club has his buy-out clause at R2 million for any club or nation that would need his service before his time with the club is over.
He Coached AmaZulu FC
Early in 2021, Benni McCarthy emerged as the top contender to lead the Bafana Bafana as the head coach. The move would have been a significant one as close to a decade after he left the country, he is still the highest goal scorer with 31 international goals to his name. Unfortunately, this move did not materialize as former Cameroon head coach, Hugo Broos was selected ahead of him.
With that said, Benni was the head coach of AmaZulu FC, a club he started coaching since 2020. During his time there, he was regarded as one of the best coaches in the South African league where he has helped the club to record its best performance in the Premier Soccer League by emerging second in the league for the 2020/2021 season. In the same season, he led the team to its longest undefeated run of 16 games and most wins of 6 in a row. More so, he has helped them to pick their most points of 54 points in a league season.
Benni McCarthy Cashes In From His Numerous Endorsement Deals
With his many exploits as a football player both with the Bafana Bafana and in Europe, as well as his current fantastic run as a football manager, Benni McCarthy's name has arguably become the most important brand in South African sports. Thanks to this, many big companies and brands are willing to pay him millions for him to endorse them.
Although it is no secret that he has made millions of dollars from his endorsement deals, the exact value pegged on his many deals has remained hidden due to the non-disclosure clause that most times come with such deals. The super football manager has signed deals with big brands such as Nike. He has enjoyed a deal with the kit makers for more than 15 years. More so, he also has a deal with Nedbank. In 2020, the bank unveiled him as its ambassador.
A fantastic deal landed on his table in 2021 when he was hired by Hollywoodbets to appear in the company's LaLiga Campaign. It was announced that he started shooting for the campaign in February.
He Is A Lover Of Great Cars
Benni McCarthy has shown that apart from his love for football, he also has a great taste for good cars. The legend has spent a huge sum of money on flashy cars in the past. In his garage, he has the following automobiles:
Bentley Continental GT (R3.8 million)
The most expensive known car in the garage of Benni McCarthy is his Bentley Continental GT, a car that he spent as much as over R3.8 million to acquire. The year that he purchased the wheels is not known but it is no secret that the car is also one of the most performing in his collection.
Although the year of production of this car is not known, the ride is known to have 8-speed Tiptronic automatic.
Porsche Panamera (R1.6 million)
This car was bought by Benni in 2010 when he was still playing. At the time, he was said to have spent nothing short of R1.6 million to get the fantastic ride.
It has a twin-turbocharged 4.8-liter V-8 engine and an excellent 7-speed PDK dual-clutch automatic transmission
Audi Q7 (R1.3 million)
One of his most loved cars, the former Amazulu FC manager had no problem spending R1.3 million to acquire this car in 2011, only a year after he got himself a Porsche.
The Q7 is a 4 wheeler that is designed with two gas-powered V-6s that share a 3.0-liter engine block and it features the standard eight-speed transmission.
Range Rover (R900 000)
In search of a car that would give him absolute comfort, McCarthy doled out R900,000 to get himself a Range. Interestingly, he bought this car twice in the past. He used to have it when he was in Scotland. Unfortunately, he lost the car after his home was robbed. He would later spend close to a million rand in acquiring it again.
The year the Range Rover was manufactured has not been revealed, hence, their features are unknown.
Jaguar F-PACE 4×4 (R776,800)
In 2017 after he returned to South Africa from Scotland to take the job of coaching Cape Town, McCarthy received a luxurious Jaguar F-PACE 4×4 which was valued at over R776,000. The car was gifted to him by Jaguar and Land Rover N1 City and he took to his social media page to celebrate his new car.
The car has Eight-speed auto, four-wheel drive transmission while the engine is 2993cc 24v V6 turbodiesel, 296bhp @ 4000rpm, 516lb ft @ 2000rpm.
VW T-Roc SUV (R500,000)
Among the newest cars in the garage of the football manager is his Volkswagen ride which was given to him in 2021 by Volkswagen which has a deal with AmaZulu FC. It is not the most expensive car in his collection, but it still has so much to offer.
One of the features that come with his SUV is its engine that has a 1.5 L TSI EVO with ACT and transmission of 7-speed Automatic DSG.
List of All the Known McCarthy Cars
Bentley Continental GT (R3.8 million)
Porsche Panamera (R1.6 million)
Audi Q7 (R1.3 million)
Range Rover (R900 000)
Jaguar F-PACE 4×4 (R776,800)
VW T-Roc SUV (R500,000)
Benni McCarthy Has Houses In Different Parts Of The World
From a neighborhood that is known for crime and drugs, McCarthy's football career has taken him to different parts of the world where he worked and settled down, including the UK, Spain, and Belgium, among others. It is, therefore, not surprising that he has houses in different places. In his home country of South Africa, the former Bafana Bafana star has a home in Cape Town which has been valued at millions of Rand. The property is built close to the beach of Clifton but its important features still remain unknown.
Benni did not only play in Scotland, he also ended up marrying a Scottish wife, Stacey Munro, a former model, after he separated from his Spanish wife in 2007 because she did not want to leave her home country. Influenced by his time in Scotland and his wife, Benni decided to also own a mansion in Scotland's Capital City of Edinburgh. The property was robbed in 2016 when he was on holiday in Dubai with his family.
The football manager has another property in Altrincham, Greater Manchester, England. Like all his other homes, the exact value of the home is not known, neither are the features of the property. It has, however, been revealed that the property has five rooms.